http://www.blogger.com/blogger.g?blogID=2949151804634268229#editor
45 Signs That China Is Colonizing America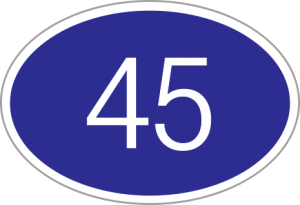 Just because you were once the most powerful nation on earth does not mean that you will always be the most powerful nation on earth. Every single year, hundreds of billions of dollars leaves the United States and goes to China. This enormous transfer of wealth has had a dramatic effect on both countries. In case you haven't noticed, many of our
formerly great manufacturing cities
such as Detroit are rotting away while shining new factories and skyscrapers are going up all over China. If you go into any major retail store today and start turning over products, you will find that hundreds of them have been made in China and that very few of them have been made in America. As a nation, we buy far, far more from China than they buy from us. As a result, China is absolutely swimming in cash and they have been looking for things to do with all that money. One thing that China has done is loan the U.S. government over a trillion dollars and this has given the Chinese a tremendous amount of leverage over us. China has also started to buy up businesses, real estate and natural resources all over America. This kind of "economic colonization" is similar to what China has already been doing in Africa, South America and
Australia
. The formula is actually very simple. We send them our money and then they use it to buy us. With each passing day China's ownership over America grows, and it is frightening to think about where all of this could end.
The following are 45 signs that China is colonizing America....
#1
It was recently announced that China's Dalian Wanda Group has bought U.S. movie theater chain AMC Entertainment for a whopping
2.6 billion dollars
. This deal represents China's biggest corporate takeover of a U.S. firm ever.
According to a recent report in the New York Times, investors from China are "snapping up luxury apartments" and are planning to spend hundreds of millions of dollars on commercial and residential projects like Atlantic Yards in Brooklyn. Chinese companies also have signed major leases at the Empire State Building and at 1 World Trade Center, the report said.
Dashing Pacific Group Ltd., which has already purchased the nearby Docks restaurant complex for $2.15 million, put its $3.8 million offer to buy the southern 69 acres at the Marina District in East Toledo back on the table for approval by Toledo City Council. Additionally, Dashing Pacific Chairman Yuan Xiaohong, in a letter signed in Hangzhou, said the firm wants a two-year option to buy the decommissioned Toledo Edison power plant property on the site.

In New York there is a $400 million renovation project on the Alexander Hamilton Bridge.

In California, there is a $7.2 billion project to rebuild the Bay Bridge connecting San Francisco and Oakland.

In Alaska, there is a proposal for a $190 million bridge project.

These projects sound like steps in the right direction, but much of the work is going to Chinese government-owned firms.

"When we subsidize jobs in China, we're not creating any wealth in the United States," said Scott Paul, executive director for the Alliance for American Manufacturing.