Police Crack Down on Israeli Arab Protesters
by Jason Ditz, July 06, 2014
Mulitple Israeli highways
have closed down today
as major public protests erupted among the nation's Arab minority, and police attempts to crack down on them led to major clashes.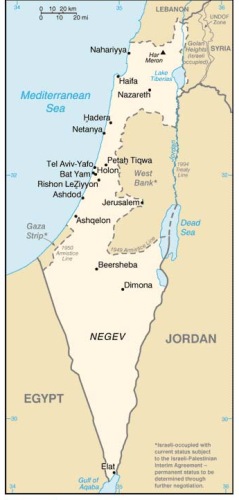 Israeli officials reported large numbers of arrests, but exactly how many was unclear, as Prime Minister Benjamin Netanyahu vowed to "restore calm" with security forces, and protesters blocked traffic with burning tires.
The Israeli Arab protests centered around the killing of a Palestinian teen last week, and the savage beating of his cousin, a US citizen, by police over the weekend. Smaller protests of right-wingers were held in Jerusalem, chanting "racist slogans" and demanding government revenge against the Arabs.
By nightfall the clashes, which began in the southern Negev, had spread across the nation, with clashes reported in the far north, and Israeli police vowing a "zero-tolerance policy" toward the demonstrators, who they dubbed "rioters."
One of the Six Reportedly Already Confessed
by Jason Ditz, July 06, 2014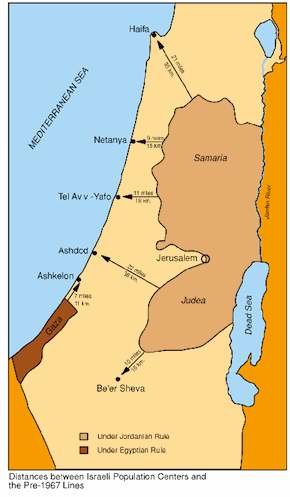 Israel's state censor is keeping a strict gag order on many of the details of the case, but the six were said to be Jewish suspects, including settlers from the Occupied West Bank.
Police did however say that they believe the same six were behind an attempted kidnapping of a younger child in East Jerusalem the previous night, before capturing Khudair on his way home from morning prayers.
One of the six is said to have
confessed
to his role in the killing, and while details of what charges they face have not been made public, Israeli officials have made clear they want to make an example out of the killers, and are planning to try them as "terrorists."
Cousin of Slain Teenager Beaten by Riot Police
by Jason Ditz, July 06, 2014
15-year-old US citizen Tariq Abu Khudeir, the cousin of slain Palestinian teenager Mohammed Abu Khudeir,
has been placed under "house arrest
" by the Israeli government today after being savagely beaten by police and detained for his involvement in a protest against his cousin's murder.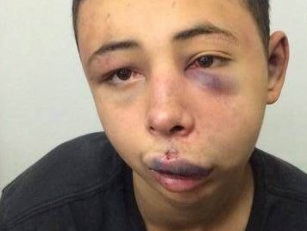 Footage of Khudeir being beaten by Israeli police was obtained by the US State Department, which said it was "
profoundly troubled
" by the story, and called for a "credible investigation" into the beating.
Police are charging Khudeir with "rioting,"
and is facing nine days of house arrest,
pending an investigation by riot police into the charges. His family was forced to pay $877 bond and promise to keep him at a relative's home outside of Shuefat neighborhood, where the killing and the protest occurred.
Khudeir and family were
planning
to return to the United States on July 16, having gone to Israel for the cousin's funeral. It isn't clear if he'll be allowed to leave the country, as police seem keen to get some charges to stick against him in the face of the savage beating.
Hamas threatens revenge after Gaza air raids
Leaders call Israeli attacks, in which nine were killed, a "grave escalation" and promise deaths will fuel resistance.
Last updated:

07 Jul 2014 11:45
Senior Hamas leaders have threatened revenge against Israel after air raids in the Gaza Strip killed nine people, the single highest death toll since the 2012 cross-border war.
Sami Abu Zuhri, a Hamas spokesman, on Monday accused Israel of a "grave escalation" in violence and threatened to retaliate, saying Israel would "pay the price".

Read more of our coverage on Palestine

Among the dead from overnight attacks were seven fighters from the Al Qassam brigades, the armed wing of Hamas, killed in a tunnel in Rafah, in the south of Gaza.
Moshir Almasry, a Hamas politician, said that Israel had "crossed all red lines" and warned that the deaths would fuel resistance in the occupied territories.
"The blood of our people are very dear to us," Almasry said in a post on Facebook. "Their blood was not shed in vain," he added, saying their deaths were "fuel of the intifada and the resistance".
In a statement, Israel's army said it "has succeeded in stopping another attack against Israel by targeting terrorists who are implicated in launching rockets from central Gaza". "The target was hit," said the statement.
Fighters in Gaza have fired at least 25 rockets and mortar shells over the border since Sunday morning, after a night of 10 air strikes.
Khaled al-Balawi, 28, whose younger brother Ibrahim was among the six Hamas fighters killed, said that he wanted to see the Israelis punished for the attack.
"The bombing stopped at 1am, but nobody was able to sleep in Rafah," Khaled said in a telephone interview. "I call for an escalation to avenge for the blood of my brother and all the martyrs, I do not want ceasefire."
Meanwhile Israel's prime minister, Benjamin Netanyahu, lost a close political partner on Monday after Avigdor Lieberman, the leader of the far-right Yisrael Beiteinu party, said he was dissolving his pact with Netanyahu's Likud.
During a news conference, Lieberman said the partnership "didn't go well from the beginning", but said he did not intend breaking the coalition.
Lieberman, the foreign minister, has in recent days criticised Netanyahu's response in the Gaza Strip to rockets fired into Israel, saying it does not go far enough.
Al Jazeera's Nisreen el-Shamayleh, reporting from the occupied West Bank, said the Likud-Beiteniu partnership agreement was different from the coalition government agreement, which would not be affected.
"It just weakens Netanyahu and gives Lieberman more political space to criticise him," she said. "This move will not even require holding early elections. Lieberman can remain in the coalition government."
Fares Akram contributed to this report.

Source:
Al Jazeera and agencies

Report: Three confess to Palestinian's murder
Local media and news agency report suspects re-enact killing of Mohammed Abu Khdeir, 16, in East Jerusalem last week.
Last updated:

07 Jul 2014 11:27
Mohammad Abu Khdeir's death sparked clashes in East Jerusalem [AP]
Three people have confessed to murdering a Palestinian teenager whose death sparked riots in occupied East Jerusalem, the AP news agency and Israeli media have said.
An unnamed Israeli official told AP the suspects on Monday were re-enacting the killing of Mohammed Abu Khdeir for authorities. Haaretz and the Jerusalem Post newspapers reported similar comments by unnamed officials.
The reports cannot be fully confirmed by Al Jazeera due to a gagging order on the case.
Abu Khedeir, 16, was abducted near his home last week as he went to morning prayer, and his charred remains were found in a forest outside the city.

Read more of our coverage on Palestine

Israeli police arrested six people in connection with his death, which Palestinians say was a revenge attack for the murder of three settlers last month. Those arrested included children.
The teenager's death triggered several days of violent protests in Palestinian areas of East Jerusalem.
The confession reports came hours after Benjamin Netanyahu, Israel's prime minister, spoke to the father of Abu Khdeir, and promised to bring his killers to trial.
His office said in a statement that he had told Hussein Abu Khdeir that his son's killing was "reprehensible".
"We denounce all brutal behaviour; the murder of your son is is abhorrent and cannot be countenanced by any human being," Netanyahu said, according to the statement.
Those responsible for the death would be "dealt with to the fullest extent of the law", he added.

Source:
Al Jazeera and agencies