Tsunami hits Chile coast following 8.0 quake
Published time: April 02, 2014 00:07
Edited time: April 02, 2014 00:56
A tsunami wave has hit the northern coast of Chile after a massive 8.0 magnitude earthquake struck off the country's shore Tuesday.
All of the Latin American Pacific coast is under threat for tsunami activity, according to the USGS. A tsunami warning has been issued for Chile, Peru, and Ecaudor, the Pacific Tsunami Warning Center said. Colombia, Panama, Costa Rica, and Nicaragua are under tsunami watch.
"Sea level readings indicate a tsunami was generated," the Pacific Tsunami Warning Center (PTWC) said in a bulletin. "It may have been destructive along coasts near the earthquake epicenter and could also be a threat to more distant coasts."
The quake occurred Tuesday 60 km northwest mining area of Iquique. The epicenter was located at a shallow depth of about 10km below the seabed.
The Chile National Office of Emergency of the Interior Ministry has ordered a preventative evacuation for the coastal areas of Arica, Parinacota, and Tarapacá, La Tercera reported.


Peruvian authorities have begun evacuating areas in the southern coastal region of Ica, RPP radio reported.
The PTWC added that it is monitoring any potential impacts on the Pacific coastline of both British Columbia and the US states of Washington, Oregon, and California. The "tsunami threat to Hawaii is still being evaluated."
and.......
Massive 8.2 Quake Hits Near Chile Coast, Tsunami Warning Issued; Residents Evacuating
Submitted by Tyler Durden on 04/01/2014 20:20 -0400
At shortly after 1945ET, a massive 8.2 (revised up from 8.0) earthquake hit close to the coast of Chile:
*MAGNITUDE 8.0 QUAKE HITS OFF COAST OF CHILE, USGS REPORTS
*

CHILE QUAKE MAGNITUDE REVISED UP FROM 8.0 TO 8.2 BY USGS

*FLASH: TSUNAMI WARNING ISSUED AFTER MAGNITUDE 8.0 QUAKE HITS OFF
*QUAKE CUTS ELECTRICITY SUPPLY TO MUCH OF ARICA, CHILE: TVN
The BBC reports the quake was shallow (which means it felt more powerful) and the tsunami wave's arrival is imminent. Copper prices are jumping on the news as the region is an active mining area.
For some context of how big this is...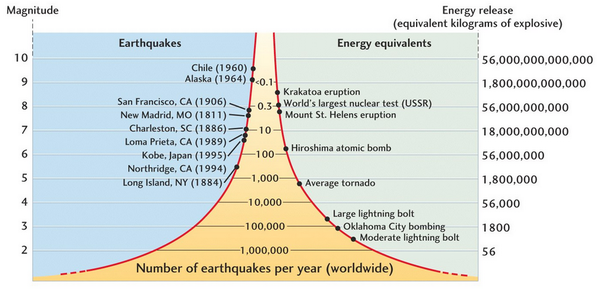 The Tsunami warning:
The tsunami zone...
And the evacuation....