Iran.......
Obama WH: Pro-Sanctions Senators Should Admit They Want War With Iran
John Glaser, January 10, 2014
"If certain members of Congress want the United States to take military action, they should be up front with the American public and say so," Bernadette Meehan, National Security Council spokeswoman, said in a statement. "Otherwise, it's not clear why any member of Congress would support a bill that possibly closes the door on diplomacy and makes it more likely that the United States will have to choose between military options or allowing Iran's nuclear program to proceed."

The "certain members" the White House is referring to are led by Foreign Relations Committee Chairman Bob Menendez (D-N.J.), who is pushing legislation, backed by the American Israel Public Affairs Committee, that would tighten sanctions on the Iranian regime despite the ongoing negotiations.
Rouhani's ability to forge elite consensus for the additional concessions required for a final nuclear deal hinges on his ability to deliver meaningful sanctions

relief

, not just avoid an increase in sanctions. Yet by imposing demands that Iran completely dismantle its enrichment program—which Khamenei, hardliners

and the majority

of the Iranian public view as unacceptable capitulation—prior to lifting U.S. sanctions, the proposed Senate legislation will make it extremely difficult for Rouhani to build a coalition in favor of further compromise.
The Obama White House, it pains me to say it, is exactly right on this one. Those members of Congress pushing for additional sanctions at this particularly sensitive time are rather transparently trying to sabotage the negotiations and set the U.S. back on the war path with Iran.
---
http://english.alarabiya.net/en/News/middle-east/2014/01/10/U-S-denies-all-nuclear-issues-with-Iran-solved.html
Staff Writer, Al Arabiya News
Friday, 10 January 2014
The United States denied on Friday Iranian reports that all disagreements over the practical details to implement a nuclear deal with Tehran were solve.
"These are detailed technical discussions; we've made good progress over the last several days. There have been a few outstanding issues, but at this point, the reports that everything has been finalized are incorrect," State Department spokeswoman Jen Psaki told a news briefing.
Iranian deputy chief negotiator Abbas Araqchi earlier said that Iran and the European Union "found solutions for all the points of disagreements."
The United States said those statements were "inaccurate."
The European Union, meanwhile, said that the parties have made "very good progress" in talks in Geneva on the implementation of a landmark nuclear deal.

EU and Iranian officials met on Thursday and Friday to iron out remaining practical issues to put in place the Nov. 24 deal.
"Deputy Secretary General (Helga) Schmid and Deputy Foreign Minister (Abbas) Araqchi made very good progress on all the pertinent issues," EU spokesman Michael Mann said, referring to the EU and Iranian officials.

The officials had painstakingly pored over three outstanding issues, repeatedly breaking off discussions so Schmid could consult with each of the six countries she represented, Araqchi told Iranian TV Thursday evening.
He added, however, that any agreements had to be validated by the governments of Iran and the six world powers negotiating with the Islamic Republic over its atom work: the United States, Russia, China, France, Britain and Germany.

The European Union liaised with Iran on behalf of the six.
The Geneva deal was designed to halt Iran's nuclear advances for six months to buy time for negotiations on a final settlement.

Under the deal, Iran will curb its atomic activities in return for some easing of the international sanctions that have
battered the oil producer's economy.

Western powers and Israel fear Iran is seeking to develop the atomic bomb under the guise of a civilian nuclear program, but Tehran has always denied this.
Iran And Russia Are Close To Making A Huge Oil-For-Goods Deal
REUTERS/Viktor Korotayev CVI/MA
Three Russian and Iranian sources close to the negotiations said final details were in discussion for a barter deal that would see Moscow buy up to 500,000 barrels a day of Iranian oil in exchange for Russian equipment and goods.
"Good progress is being made at the moment with strong chances of success," said a Russian source. "We are discussing the details and the date of signing a deal depends on those details."
It is not clear whether the deal would be implemented before the details of November's nuclear agreement in Geneva between Iran and six world powers, including Russia, are finalized.
Technical talks between Iran and the European Union on the nuclear deal started on Thursday. The November Geneva deal was designed to halt Iran's nuclear advances for six months to buy time for a final settlement by May.
U.S. and European sanctions have cut Iran's oil exports by more than half over the past 18 months to about one million barrels a day. Russia has no sanctions on Iran.
Russian purchases of 500,000 bpd of Iranian crude would lift Iran's oil exports by 50 percent and provide a major fillip to its struggling economy. At current oil prices near $100 a barrel Iran would earn about an additional $1.5 billion a month.
No details were available about the equipment and goods on offer from Russia.
Given Russia is a major oil and gas exporter, the Iranian oil would likely be exported from Iran on Russia's account, with Russian goods and equipment bartered in exchange.
Most Iranian oil current goes to Asia.
Iran's biggest oil buyer is China, importing about 420,000 bpd in 2013, little changed on the year.
Other major Asian buyers of Iranian oil including Japan, South Korea and India have cut purchases sharply under pressure from Washington. Turkey and South Africa also have reduced or eliminated imports.
Obama Pushes for Delay, But Hawks Near Veto-Proof Level
by Jason Ditz, January 09, 2014
The ongoing
battle between Obama and Senate hawks
on Iran sanctions seem to be coming to a head, with a strong majority now behind the sanctions bill that would effectively kill diplomacy with Iran.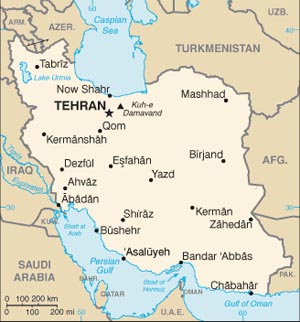 With
50 senators co-sponsors
earlier this week (now 53),
58 are now committing
to vote in favor bill, even as President Obama urges delay and threatens to veto any such resolution.
Though Majority Leader Harry Reid (D – NV) was aiming to just delay the vote for the time being, a majority co-sponsoring a bill makes it tough to ignore, and is nearing the level of a veto-proof majority that could overrule Obama and kill the talks.
The interim P5+1 deal obliges the US and other P5+1 members not to pass any new sanctions against Iran. Supporters of the bill have included a number of opponents of the deal, and with heavy support from Israeli lobbying factions, they aim to sabotage the pact after the fact.
Talks Are Necessary, But Ayatollah Wishes US Was More Cooperative
by Jason Ditz, January 09, 2014
Speaking ahead of the next round of talks on the implementation of the P5+1 deal, Iranian Supreme Leader Ayatollah Ali Khamenei defended the talks as necessary and expedient, but said they had also been an eye-opener.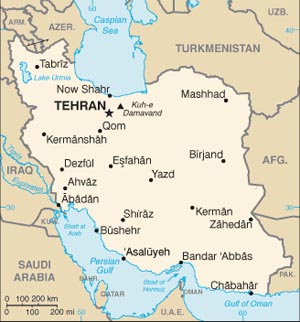 "The nuclear talks showed the enmity of America against Iran and Iranians,"
Khamenei said
, reiterating the difficulty in coming to terms with the P5+1 while the US continued to have a chip on its shoulder.
The Ayatollah's comments don't appear to reflect any new revelations, but rather on the way
minor procedural disputes
have been blown up into huge issues, and the constant threats of the US Congress to
derail
the talks simply out of spite.
Iran, of course,
has its hardliners too
, and they've been just as eager to derail the talks as the hawks in the US Congress. They've so far been much less successful, however, and while there seems to be a majority in Congress in favor of killing the talks, Iran's own hardliners have been largely kept in check by the reformist president's dominance of the recent election.
http://www.debka.com/article/23581/Iran-blatantly-defies-five-key-Geneva-Pact-commitments---heads-for-nuclear-arsenal
Iran's utilization of advanced IR-2m centrifuges for enriching uranium, in violation of the interim Geneva accord, was presented by the US and the five powers Wednesday, Jan. 8, as the main difficulty in its implementation. This claim allowed the follow-up meeting to take place in Geneva on Thursday, Jan. 9.
DEBKAfile's Iranian and intelligence sources report that this was a lame excuse to account for the real situation, which is that Iran has not even started implementing any part of the Geneva accord it signed last November 24. The follow-up talks this week are not expected to break out of this impasse, any more than the first round did on Dec. 19-20.
This is because the obstacles are far from technical; they arise from Iranian domestic politics. Supreme leader Ayatollah Ali Khamenei has fenced in President Hassan Rouhani and Foreign Minister Mohammed Jawad Zarif with hard-line objectors to the tactics employed till now by the Iranian team, led by Iranian deputy foreign minister Abbas Araqchi. In future, negotiators will be required to refer all the conclusions reached with the powers to the policy-making levels in Tehran for approval and abide by their guidelines.
Using a "senior Western diplomatic source" to paint the centrifuge issue as the main obstacle to progress allowed the three figures running the show – US Undersecretary of State for Political Affairs Wendy R. Sherman, EU Foreign Policy Coordinator Catherine Ashton, and her deputy Helga Schmidt – to keep the negotiations alive while disregarding the full scale and blatancy of Iran's misconduct.
DEBKAfile's sources reveal that the new state of the art centrifuges are not only already in place at the enrichment plants of Fordo and Natanz, but Tehran has brazenly informed the negotiating powers that even more advanced centrifuges have been developed and will soon be installed for test-runs.
The Iranians maintain that they are covered in this action by the Geneva clause acknowledging their right to pursue "nuclear research and development."
Tehran is therefore treating this signal advance in uranium enrichment capacity as a done deal, even though it belies President Barack Obama's words on November 25, which hailed Iran's consent to halting the production and installation of advanced centrifuges as a major breakthrough won at the Geneva event.
So that there would be no misunderstandings about the use of the new centrifuges, Iranian Majlis member Mohammed Nabavian took the podium on Friday January 3 to explain: "We had a few sessions on the nuclear issue at the Majlis with Foreign Minister, Mohammad Javad Zarif, Deputy Foreign Minister, Abbas Araqchi, Deputy Foreign Minister Majid Takht Ravanchi and Foreign Ministry spokeswoman Marzieh Afkham, and one session in which President Hassan Rouhani personally participated…"
After listing the five sections of the Geneva nuclear pact, Nabavian assumed the voice of Washington to declare in the name of the United States: " 'Never before have we succeeded in ensuring Israel's security as we did today by means of the agreement… If a certain country has 270 kg of enriched uranium at a level of 20% and 10 tons [of enriched uranium] at a level of 5%, and 20,000 centrifuges, it will be in a breakout position and could manufacture a nuclear bomb on the uranium track within two weeks.' "

After this "US quote," the Iranian lawmaker commented: "We don't aspire to obtain a nuclear bomb, but it is necessary so that we can put Israel in its place…"
The main point of Nabavian's narrative wasn't just confirmation that Iran possesses the capacity to produce a nuclear bomb at extremely short notice, but its continued development of ever-faster centrifuges that will dramatically change these figures within a short time and produce a complete arsenal aimed at a single target: Israel
This is not what President Obama, Secretary of State Kerry or Prime Minister Netanyahu wants to hear or bring to general knowledge. The Iranians have no such inhibitions and are making no bones about flouting at least five separate clauses of the nuclear pact they signed in Geneva - plus one:
1. There has been no suspension or slowdown of 20-percent uranium enrichment.
2. Uranium enrichment to 3.5- and 5-percent purity continues apace in disregard of the ceiling agreed in Geneva.
3. Advanced IR-2m centrifuges continue to roll off the assembly lines. Making a slight bow to the pact, they are being installed at Fordo and Natanz in individual units, not cascades. The Geneva pact bans their installation in any shape or form.
4. Iran has not stopped preparations for moving up to 60-percent enrichment and is being urged by many voices at home to go up to 80 percent. Iran's pretext is that this level is necessary to fuel the reactors of the nuclear vessels it is building.
5. There has been no pause in the high-speed construction of the heavy water-plutonium plant at Arak.
6. Neither is there any slowdown at the research and development centers for nuclear weapons. Since the military dimension of Iran's nuclear program was left unmentioned in the Geneva accord, Tehran is at liberty to continue this pursuit free of international inspection while denying it is taking place.
White House Denies Iran Talks Broke Down
Says 'progress' still being made, but no official end date
BY:

The White House on Wednesday denied reports that negotiations between Iran and Western nations had broken down after a dispute over Tehran's nuclear research.
Reuters
reported
Wednesday afternoon that the negotiations between Iran and the P5+1's negotiating team had "run into problems" after the sides could not come to an agreement on the issue of nuclear centrifuge research.
"This issue [centrifuges] was among the main factors in stopping the previous technical discussions on Dec. 19-21," a Western diplomat was quoted as telling Reuters.
Other Western diplomats also confirmed that the issue of Iran's advanced centrifuge research was a "sticking point" in the talks.
The White House insisted that talks have not broken down, but only paused so that each side can consult with their governments.
"The P5+1 and Iran made progress in our discussions regarding the implementation of the Joint Plan of Action over the past several weeks," White House National Security Council (NSC) spokeswoman Bernadette Meehan told the Washington Free Beacon when asked about the Reuters report.
"The discussions broke for the holidays, and the teams took a few outstanding points back to capitals," Meehan said. "We expect to finalize the implementation plan soon."
U.S. negotiator Wendy Sherman will meet tomorrow with key European diplomats and Iranian Deputy Foreign Minister Abbas Araqchi to specifically "discuss the implementation of the Joint Plan of Action," according to Meehan.
While the sides have not determined an official date for the interim agreement to begin, "we expect to finalize the implementation plan soon," Meehan said.
Iran insists that it should be permitted to continue working on advanced centrifuges that will help it more quickly enrich uranium, the key component in a nuclear weapon.
"We have to make sure our right to research and development is respected," a senior Iranian government official told Reuters in its initial report.
Iran is permitted to continue some of its nuclear research work under the interim agreement reached in November.
The agreement—which aims to halt some aspect of Iran's nuclear program for a period of six months—will not go into effect until Iran and the West agree on several points.
"As part of the (Nov. 24) agreement, Iran is permitted to engage in R&D (research and development), but that is tempered by the fact that it is prohibited to install new centrifuges, except as required by wear and tear," one of the Western diplomats told Reuters.
Some Western officials do not want Iran to have the ability to continue this critical nuclear work.
As talks with Iran continue, senators on Capitol Hill are debating a new Iran sanctions bill that remains hotly opposed by the White House.
Fifty-one senators have already come out in favor of the new sanctions bill, according to Senate sources tracking the legislation.
Iranian officials involved in the talks continue to warn that Tehran will back out of the nuclear talks should new sanctions be approved by Congress.
"These moves will certainly not be helpful and we have announced in our meetings with the American side that such attempts will sour the atmosphere," Iranian Deputy Foreign Minister for European and American Affairs Majid Takht Ravanchi was
quoted
as saying in the Iranian press.
"Our position is completely clear and the approval of any new sanctions would mean ending the current negotiations," Iranian Foreign Ministry Spokeswoman Marziyeh Afkham was quoted as saying. "Any measure adopted in this respect will be against the trend of the negotiations and will push the negotiations into failure."
Research Centrifuges Remain a 'Sticking Point'
by Jason Ditz, January 08, 2014
In late December, talks about the implementation of the interim P5+1 nuclear deal with Iran hit a snag over a relatively minor dispute on interpretation of the "research and development" exemption for centrifuges. Today, officials say that dispute
is still unresolved
.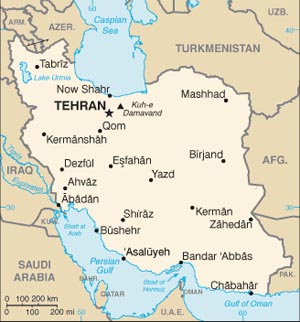 Western diplomats confirmed that the dispute, which sparked the end of talks before Christmas, remains a "sticking point," with both the US and Iran having starkly different interpretations of the language of the pact.
The US argues that new centrifuges are only allowed if they are replaced on an as-needed basis, and that even adding them to the research tract obliges Iran to take some of their existing centrifuges offline.
The dispute over the interpretation of the deal has both sides crying foul, with Iran believing the US is adding limitations they never agreed to, and the US believing Iran is "cheating" on the margins. In practice, the installations mean little to nothing in terms of uranium production, but the distrust threatens to be a wedge for hardliners in both nations who have been trying to sabotage the pact.
Syria.......
In Fighting Bloodbath....... Who ia Assad again ?
Al-Qaeda Back on the Offensive in Aleppo After Recent Losses
by Jason Ditz, January 10, 2014
It's now been a solid week since those rebel factions turned on AQI, taking a number of their less well-guarded holdings, and the estimated death toll from the new "war-within-a-war"
is around 500
.
The split, according to the Syrian Observatory for Human Rights, was 157 AQI fighters, 240 other rebels, and 85 civilians killed in fighting that shows no sign of slowing down.
The fighting between rebel factions has put the war against the Assad government more or less on hold in Aleppo and some other provinces, though fighting continues in central provinces around Homs and Hama.
Inevitability......
Tables turning: Al-Qaeda pushing Syrian opposition back to Assad?
Published time: January 10, 2014 12:01
With Al-Qaeda's and Al-Nusra's growing influence in the region, Syrian opposition is having second thoughts about being opposed to Bashar Assad, security analyst, Michael Maloof, told RT.
RT: The US and Iran have been propping up different sides in the Syrian conflict but there is a chance that they actually could be working on the same side in Iraq. Is there any possibility of them actually working across the table this way?
Michael Maloof: I think it is going to increase because of what we would refer to as a 'common enemies' approach. The common enemy would be the foreign fighters, the Sunni Islamist militants who are fighting in Syria and that is spilling over into Anbar, a predominantly Sunni-controlled area in Iraq. And this has been a problem with, I think, the US, as well as Iran [who] recognize that if Bashar Assad did not stay in power or if he is weakened, then Syria could become another base like Pakistan and Afghanistan before, to be used as a springboard to go to the other countries.
Iraq is certainly now under siege once again by Al-Qaeda; and they have made it quite well-known, their element out there is of course ISIL (Islamic State of Iraq and the Levant), which is actually an invention of Al-Qaeda in Iraq. They have been fighting in Syria, now they are coming back to Iraq and they are beginning to spread. And we can also see now the spread of ISIL alongside Al-Nusra that has been shooting and blowing car bombs in Lebanon. The branch now is not only in Iraq but in Lebanon, and as long as they can use Syria as a base, they are going to do this. They are also going to Turkey. This portrays a very serious problem. If go back to the original question, the US is now beginning to see Iran as an element here; they are going to need help from not only in Iraq, but once the US troops pull out of Afghanistan, Iran's presence and influence is going to be extremely important to US interests.
RT: Let's go back to the situation in the region. Since at least 2001, Al-Qaeda and Al-Qaeda-linked groups have been a kind of public enemy number one in the US. Why now we see that resurgence more than ten years later?
MM: I think it's because of the instability that was produced when we left Iraq. We basically created another power vacuum that they have just swooped right back in. Once we leave Afghanistan, the Taliban, which is related to Al-Qaeda, will be doing the very same thing. They are actually growing, the whole Taliban, the whole Al-Qaeda movement is stronger than it has ever been, contrary to what President Obama initially said that they were on the ropes, that they decimated. That's not true. And when you look at over time the extent to which Al-Qaeda has branched up from the Arabian Peninsula to Northern Africa, to the Maghreb, and also now into Russia using the Chechens there, it's a very serious development in terms of their growth over time and because it's evolutionary we don't see it; it's not a one big event. So this is emerging as an increasingly serious problem in terms of Al-Qaeda spread and it's getting worse. It is all done at the behest of the Saudis, they are controlling all of this. It is well-known that Prince Bandar can switch them on and switch them off like a light switch.
RT: Surely all these Al-Qaeda linked groups can't be rising on their own, without some power supporting them. So who are their backers?
MM: Well, the rise is due primarily to the fact that the opposition that we were supporting just was not strong enough and we did not give them the weapons they needed. So consequently, the foreign fighters came in and basically took over the opposition. So now you have Prince Bandar of Saudi Arabia pushing the US to back its Islamic Front, which is comprised of some 75,000 troops and have about a dozen different Islamist, extremist groups within Syria.
What's ironic is that that's not just the Saudis who are pushing the US to support this so-called moderate group, but also the Israelis. But what we've discovered is that in most cases these groups aren't at all moderate. They were actually involved in attacking the Free Syrian Army's depots recently and taking all their weapons. They have actually been battling with FSA as a consequence.
So the US and the Europeans are basically backing off from a little bit of support for the opposition and certainly because of inability to distinguish the different elements within the opposition. And what will happen if we start to pass weapons to the opposition? They inevitably would fall into the hands of extremists because in addition that they are more radicalized, they are also more fierce fighters and that they have shown against the original Syrian opposition.
RT: Have you seen US policies having an effect on the now-flourishing Islamist movement in Syria and Iraq?
MM: Yes, I do. Because we didn't go after the real threat. And the real threat is these foreign fighters that Prince Bandar and the Saudis have introduced into Syria. I know that Bashar Assad has many issues and many problems but he was also for reforms. He is also the only individual who could actually protect the minorities that we have in the country. Even the Syrian opposition now is having second thoughts about being opposed to him. And some in the US are even suggesting that the Free Syrian Army should rejoin the Syrian Army and fight Al-Qaeda because Al-Qaeda along with Al-Nusra is regarded now as the main threat not just to Syria but to the region. And I think the US also views Al-Qaeda as the main threat. That's why the US is no longer pushing for regime change in Syria. And I think that's an important development.
RT: How do you see the situation evolving? Is there a danger of a much bigger conflict for the whole region?
MM: It's a never ending battle because Al-Qaeda has now become stronger. The fact that we pulled out entirely and the fact too that the Iraqi government was never capable of fighting the foreign fighters, the Al-Nusra types and the ISIL types, I think is indicative of the problem that we are seeing today. We are going to see this in Syria as well if Assad is overthrown. They just don't stop, their goal is to set up Caliphates, strict Sharia law on anyone who is not with them, they are infidels and they are going to kill them. That's what we are seeing. And certainly this is a further manifestation of the Saudi-proxy war with Iran, not only in Syria what we've seen but now we can see this in Iraq. I think the Iranians see that as a major threat. And the US is realizing the same thing. This is actually why they are giving assistance to the government of Iraq, whose Prime-Minister is a Shi'a and has close ties with Iran.
RT: How did it happen that extremists become so strong and well-equipped?
MM: It's an indirect form of support that has led to this because the US provided little assistance through Jordan, through the CIA and through Turkey. But the opposition is fragmented, incapable and what's happened is that the more radical elements, principally the foreign fighters, have taken over the opposition in terms of the fighting and consequently they got better weapons into their hands, they got surface-to-air missiles, they got RPGs and as a result it gave them a force multiplayer to be able to fight successfully not only against Bashar Assad, but now to extend itself back into Iraq, whose forces are not capable of withstanding the onslaught of Al-Nusra and ISIL. That's why you see the US providing renewed assistance to the Al Maliki government in Iraq, but it is probably going to be too little too late. It may mean that the US is going to have to introduce some US troops back in order for training, and so we may begin to see the evolutionary process of the US beginning to move back into Iraq at least for a period of time.
And that's only because of the way events are evolving, it's pushing US policy. The US is no longer in control of its own foreign policy. The fact that we just pulled out and did not keep troops there to train and maintain their presence is what led to that power vacuum and the ability of Al-Nusra and Al-Qaeda to be able to move back into Iraq successfully, particularly into Anbar province, which is a Sunni-dominated area, so that's all is going to be controlled. And they also use that province as a springboard to launch attacks back in Syria. So it's going to be a problem worse that we have seen in Pakistan and Afghanistan.
Rebels Aiming to End Military Siege
by Jason Ditz, January 09, 2014
At least 45 rebels fighters
from four different brigades were killed today in a series of clashes in Homs, with the biggest toll coming during an ambush in a government-held district.
"They were killed as they tried to launch an operation to end the siege of Homs," noted the pro-rebel Syrian Observatory for Human Rights. The city remains divided between rebel and government-held areas, and activists have complained the rebel-held areas are struggling to get access to food.
Like other major cities where clashes have carried on for months and months, most of the population has long since fled, but there are estimates of "
several thousand
" civilians remaining in rebel-held districts.
Syria's state media reported the biggest ambush, killing 37 rebels in one go, while several smaller incidents were reported throughout the day. There were no words of any military casualties in the fighting.
Pressure of Being Asked to Attend Talks Blamed for SNC's Fall
by Jason Ditz, January 09, 2014
With just two weeks remaining before the oft-delayed Geneva II peace conference is supposed to begin in Montreaux, the whole situation is in serious doubt, with the only rebel faction down as likely to attend on the brink of collapse.
The Syrian National Coalition (SNC) has been hemming and hawing about whether or not they'd actually show up for months now, and those familiar with the
situation say that the very act of asking them to do something as big
as show up with a delegation in Geneva put so much pressure on the group that it has torn them apart.
The SNC has little to no influence inside Syria to begin with, and attending the talks risks not only alienating the real rebel factions, but disappointing Western backers who've been pushing them as a "government-in-exile."
That has left many of the group's members
voting against
attending the talks at all, though this too risks harming their relations with the West, and making the group's complete ineffectiveness all the more apparent.
With the date all set and the hotels booked, Geneva II will go on with or without the SNC, but at this point, it's shaping up to amount to a bunch of Western nations browbeating an Assad government delegation, with no real chance of a serious deal being reached.
http://english.alarabiya.net/en/News/middle-east/2014/01/09/Syria-opposition-holds-first-unified-meeting.html
Syrian opposition holds first 'unified' meeting
By Oliver Holmes | Reuters
Thursday, 9 January 2014
Disparate Syrian opposition groups, including several Islamist rebel representatives, met for the first time in the Spanish city of Cordoba to seek common ground ahead of peace talks with President Bashar al-Assad's government later this month.

After nearly three years of conflict the opposition has fractured into competing groups with different regional backers
and the West is pushing to gather a unified body of opposition members to attend negotiations on Jan. 22, dubbed "Geneva 2."

Prospects for progress at the talks in Switzerland appear dim. Assad, buttressed by recent military gains and a wave of
rebel infighting, has flatly ruled out demands from the weakened opposition that he stand aside.

The two-day meeting in Spain brings together members of the Western-backed National Coalition but also delegates from
opposition groups inside Syria that are tolerated by Assad as they do not call for his removal - and are therefore distrusted by many exiled opposition members.

"Most colors from Syria are represented here. There is even one person from Syrian security who supports Assad," said
veteran dissident Kamal Labwani.

At least three members of the Islamic Front had also come, he said. The front is made up of several Islamist brigades which represent a large portion of fighters on the ground and reject the authority of the National Coalition.

"We want them to be here. We will listen to them," Labwani said. Differences between the delegates were too deep to bridge at the meeting, he added, but it would aim to create a dialogue among them.

Diplomats say the gathering is recognition that the divided National Coalition - which has yet to formally accept an
invitation to attend Geneva 2 - is losing influence on the ground and a more comprehensive grouping is needed ahead of the talks.

Rebels from the Western-backed Free Syrian Army were also at the meeting in Cordoba, a venue chosen by the Spanish government because of its historical importance as the capital of the Islamic caliphate during the Middle Ages.

Organizers said they did not have a complete list of attendees and some unexpected delegates had turned up.

A representative from Liwa al-Islam, a brigade that works with the Islamic Front, told Reuters he was attending the
meeting but gave no further details of his role.

Opposition figure Fawaz Tello, one of the meeting's organizers, said Cordoba was prepared three months ago to
encompass the "whole spectrum of the Syrian opposition. To sit together and define a mutual vision."

"This is not for the election of another leadership or to decide the delegates for Geneva," he said.

Assad's forces have recently been gaining ground against rebel fighters backed by the opposition and he faces little
pressure to make concessions. At the same time, radical Islamists distrusted by the West have taken a bigger role in the
campaign to oust Assad.

"We are gathered here today despite our different views to try and reach a consensus that can save our people," Sheikh
Mohammed al-Yacoubi, an opposition Muslim cleric, said at the start of the meeting, which will last until Friday evening.

Syria was plunged into civil war after an uprising against four decades of Assad family rule erupted in March 2011 and
descended into an armed insurgency after the army cracked down on protests.

More than 100,000 people have been killed, more than 2 million refugees have fled abroad and another 6.5 million are
displaced inside Syria.

The opposition wants the talks in Switzerland to create a transitional authority for Syria in which Assad plays no role,
but his government says it will not surrender power and that the president will remain in control.

Geneva 2 has been plagued by delays and sticking points, such as the role for Iran, Assad's main backer. The United
States does not want Tehran to participate directly at Geneva 2, suggesting it might have a role on the sidelines.

Earlier this month the Syrian National Council, of which some members are also part of the National Coalition, said it
would not attend Geneva 2, blaming world powers for not doing enough to force Assad to cede power.
Last Update: Thursday, 9 January 2014 KSA 15:29 - GMT 12:29
Security Remains a Huge Struggle for Disarmament Effort
by Jason Ditz, January 08, 2014
Details are still scant on what damage was done, but the Syrian government has confirmed that two different chemical arms storage sites have
sustained rebel attack
.
The Organization for the Prohibition of Chemical Weapons (OPCW), which is overseeing the destruction of Syria's chemical arsenal, also confirmed the attack, but at a closed door meeting where the details were also kept a closely guarded secret.
The OPCW and Syria have been careful to keep details of the disarmament process limited, specifically over fears that further details might give the rebels ideas of where things are and what to attack.
The OPCW missed the December 31 deadline for moving all chemical materials from Syria, but the most dangerous chemicals have already departed on ships, so the biggest threats were likely already gone before the rebel hits.
Syrian officials have made much of their eagerness to be rid of the last of their arsenal, and Russia has promised to see the goods ferried to Latakia ports to be shipped abroad, though security risks, underscored by today's announcement, mean that's going to remain a difficult long-term proposition.
Dozens of Captives Freed in Attack
by Jason Ditz, January 08, 2014
The "war within a war" between various Syrian rebel factions continues again today, with one of the Islamist factions ousting al-Qaeda in Iraq (AQI) from its de facto headquarters in Aleppo city.
The headquarters, an old children's hospital, had been occupied by hundreds of AQI fighters, who have apparently left and gone elsewhere in the nation.
The Islamist faction reportedly freed dozens of prisoners they found within the AQI base, and also found several bodies of people that had apparently been executed.
The loss of the hospital is another blow to AQI, which has been on its heels since Friday, when multiple other rebel factions turned on them. The group still retains significant territory in the north, however, and is said to be reinforcing its positions in Raqqa, its biggest stronghold.
One of AQI's spokesmen also announced that the secular rebels, the Free Syrian Army (FSA) and their political wing in the Syrian National Coalition, are now to be considered "legitimate targets," advising their fighters to "kill them wherever you find them and without dignity," adding that "they launched this war against us and started it."
Iraq........
http://www.hurriyetdailynews.com/iraq-denounces-kurdish-oil-exports-via-pipeline-to-turkey.
( Interesting Kurds made their move to export oil through Turkey during Bagdad preoccupied with Anbar situation and Al Qaeda )
Iraq denounces Kurdish oil exports via pipeline to Turkey
The ministry in Baghdad expressed astonishment at the move and described it as a 'flagrant violation of the Iraqi Constitution.' AFP Photo
Iraq's Oil Ministry expressed "deep regret and astonishment" on Jan. 10 over plans announced by the Kurdistan Regional Government (KRG) to begin pumping oil to Turkey without central government approval.

The first crude has begun to flow, and exports are expected to start at the end of this month before rising in February and March, the KRG said Jan. 8. KRG's new pipeline carries the oil to Turkey's Mediterranean export hub of Ceyhan.

The ministry in Baghdad expressed astonishment at the move and described it as a "flagrant violation of the Iraqi Constitution." The statement came a day after U.S. Vice President Joe Biden urged KRG President Massoud Barzani to work with the governments of Iraq and Turkey to resolve the conflict over the region's oil.

Biden called Barzani on Jan. 9, the same day his government announced it had unilaterally started sending crude to Turkey. The White House said Biden encouraged Barzani to talk with Baghdad to develop a way forward.

Biden has also been working the phones this week as violence flares in Iraq two years after the U.S. pulled out troops. He has spoken twice with Iraqi Prime Minister Nouri al-Maliki and once with a leading Sunni lawmaker.

The statement from Iraq's Oil Ministry also rebuked the Turkish government for allowing the Iraqi-Turkish pipeline system to be used to pump and store crude oil produced in Kurdistan without Baghdad's approval.

The ministry said the planned oil exports breached a Dec. 25, 2013, agreement between the Iraqi government and the KRG which called for experts from both sides to discuss how crude from Kurdistan could be exported under the auspices of Iraq's State Organization for the Marketing of Oil (SOMO).

Kurdistan's bid to sell oil and gas independently has infuriated officials in the Iraqi capital as Baghdad has long insisted that the central government retains sole authority over managing Iraq's energy resources.

Iraq's Constitution mandates that all Iraqi oil revenues go through the central government in Baghdad and that the Kurds then receive 17 percent, although they frequently complain that they have received less than that.

The ministry threatened legal action against any companies that trade in "smuggled" oil or gas from Kurdistan without going through SOMO.

Companies that have taken the risk of exploring for oil northern Iraq welcomed the KRG announcement as a signal they might begin to generate export income from their investments, despite Baghdad's objections.

"We've been waiting to read these words and hear these words since 2007," said Todd Kozel, chief executive of Gulf Keystone which has Kurdish government approval to exploit what it says is one of the world's largest onshore exploration fields.

"It's music to any operator's ears in Kurdistan. It's the monetization of our assets," he told Reuters on Jan. 9.

The Kurdish region has blossomed economically under self-rule as the only part of Iraq to escape the violence unleashed after the U.S. invasion that toppled Saddam Hussein in 2003. Although the early flows are predicted to be modest, its oil exports have the potential to redraw export routes across the region.

January/10/2014
http://www.zerohedge.com/news/2014-01-09/al-qaeda-now-controls-more-territory-arab-world-ever
Al Qaeda Now Controls More Territory In The Arab World Than Ever Before
Submitted by Tyler Durden on 01/09/2014 20:24 -0500
Remember this?
This was the neo-conservatives' victory lap when they supposedly achieved one of their main stated goals: to discover and neutralize terrorist organizations, primarily al Qaeda.
Well, things have changed.
In what can be described a truly ironic event and a major failure for America's statedmission (because one can't help but wonder at all the support various Al Qaeda cells havereceived from the US and/or CIA) of eradicating the Al Qaeda scourge from the face of the earth, we learn today that al Qaeda appears to control more territory in the Arab world than it has done at any time in its history. According to a CNN report "from around Aleppo in western Syria to small areas of Falluja in central Iraq, al Qaeda now controls territory that stretches more than 400 miles across the heart of the Middle East, according to English and Arab language news accounts as well as accounts on jihadist websites."
The following recent map from Jane's shows just how extensive Al Qaeda's influence has grown in recent years.
And nowhere is the surge of Al Qaeda more visible than in recent events in Iraq. From CNN:
The focus of al Qaeda's leaders has always been regime change in the Arab world in order to install Taliban-style regimes. Al Qaeda's leader Ayman al-Zawahiri acknowledged as much in his 2001 autobiography, "Knights Under the Banner of the Prophet," when he explained that the most important strategic goal of al Qaeda was to seize control of a state, or part of a state, somewhere in the Muslim world, explaining that, "without achieving this goal our actions will mean nothing."




Now al-Zawahiri is closer to his goal than he has ever been. On Friday al-Qaeda's affiliate in Iraq seized control of parts of the city of Falluja and parts of the city of Ramadi, both of which are located in Iraq's restive Anbar Province.




Anbar is home to predominantly Sunni Muslims, who feel that that the Shiite-dominated Iraqi government of Prime Minister Nuri al-Maliki treats the Sunnis as second-class citizens.




Sectarian tensions in Anbar recently burst into several all-out revolts against the government, and the Islamic State of Iraq and Syria (ISIS), as the al-Qaeda affiliate there is known, quickly seized the opportunity to notch some battlefield victories.




Government forces increased their presence around Falluja in response and on Tuesday tribal leaders issued a statement urging people who had fled the city or stopped reporting to work to return.
America's escapade in Syria - where it was merely a puppet for Qatari nat gas oligarchs - has also backfired.
ISIS is also operating in Syria, where it has established a presence in many areas of the Aleppo and Idlib Governorates in the northwest. In August, ISIS launched a propaganda series on video highlighting their activities in Syria, which includes interviews with fighters; the "graduation" of a group of mujahedin "cubs" (aged about 7 to 10 years old) from training, and sermons at local mosques preaching al Qaeda's interpretation of Islam.




The al-Nusra front has claimed to control parts of at least a dozen Syrian towns. Those include sections of the ancient city of the Aleppo in the northwest, where fighters have been filmed running a community fair and preaching al Qaeda's values to crowds of children. The group has also released videos on jihadist websites claiming that it is providing services to the people of several towns in the governorate of Idlib, which borders the Aleppo Governorate to the west. Al Nusra claims that it is a quasi-government and service-provider in the towns of Binnish, Taum, and Saraqib.




Al-Nusra fighters allied to al Qaeda function like a government in areas they control in Syria. The group provides daily deliveries of bread, free running water and electricity, a health clinic, and a strict justice system based on Sharia law in the eastern Syrian city of Ash Shaddadi, where it also took control of the city's wheat silos and oil wells. In September a CNN reporting team concluded, "Al Qaeda has swept to power with the aim of imposing a strict Islamist ideology on Syrians across large swathes of Syria's rebel-held north."




In sum, al Qaeda affiliates now control much of northern and northwestern Syria as well as some parts of eastern Syria, as well as much of Anbar province, which is around a third of Iraqi territory.
It wouldn't be a US diplomatic debacle without at least one soundbite from John Kerry. So here it is:
Secretary of State John Kerry said on Sunday that the United States will "do everything that is possible to help" the Iraqi government control al Qaeda's expansion in Anbar, but stressed that no American troops would be sent back to the Middle Eastern nation . Last month, the United States quietly sent Hellfire missiles and surveillance drones to the Iraqi government to support their fight against increasing al Qaeda-related violence.
The question of how quickly the US "gift" was intercepted by Al Qaeda is rhetorical. The other rhetorical question is how long until the now much better armed (with US weapons) jihadists will turn those same weapons on the liberating Western powers. The US for now seems safe. Europe is a different matter.
For the United States the widening reach of al Qaeda in the Middle East doesn't necessarily translate into an immediate threat at home. So far only a handful of Americans have fought in the Syrian conflict alongside al Qaeda's affiliates there so concerns about some kind of "blowback" from the Syrian war in the U.S. are, at this point, unfounded.




European countries are rightly concerned, however. Many European countries have seen their citizens drawn to the Syrian war; more than a hundred from Britain and many dozens from countries like Norway, Denmark and the Netherlands, according to multiple European officials we have spoken to. These countries are concerned that the returning veterans of the Syrian conflict might launch terrorist attacks in Europe.




In October for instance, British authorities arrested militants who were allegedly planning a terrorist attack. Two British officials who work on counterterrorism issues told us that that the militants had recently traveled to Syria.
Finally, none of this should come as a surprise to anyone. Ron Paul, for one, has long predicted precisely this chain of events. In this context his latest commentary, posted here over the weekend, bears repeating.
Iraq: The 'Liberation' Neocons Would Rather Forget
Remember Fallujah? Shortly after the 2003 invasion of Iraq, the US military fired on unarmed protestors, killing as many as 20 and wounding dozens. In retaliation, local Iraqis attacked a convoy of US military contractors, killing four. The US then launched a full attack on Fallujah to regain control, which left perhaps 700 Iraqis dead and the city virtually destroyed.
According to press reports last weekend, Fallujah is now under the control of al-Qaeda affiliates. The Anbar province, where Fallujah is located, is under siege by al-Qaeda. During the 2007 "surge," more than 1,000 US troops were killed "pacifying" the Anbar province. Although al-Qaeda was not in Iraq before the US invasion, it is now conducting its own surge in Anbar.

For Iraq, the US "liberation" is proving far worse than the authoritarianism of Saddam Hussein, and it keeps getting worse. Last year was Iraq's deadliest in five years. In 2013, fighting and bomb blasts claimed the lives of 7,818 civilians and 1,050 members of the security forces. In December alone nearly a thousand people were killed.

I remember sitting through many hearings in the House International Relations Committee praising the "surge," which we were told secured a US victory in Iraq. They also praised the so-called "Awakening," which was really an agreement by insurgents to stop fighting in exchange for US dollars. I always wondered what would happen when those dollars stopped coming.

Where are the surge and awakening cheerleaders now?

One of them, Richard Perle, was interviewed last year on NPR and asked whether the Iraq invasion that he pushed was worth it. He replied:
I've got to say I think that is not a reasonable question. What we did at the time was done in the belief that it was necessary to protect this nation. You can't a decade later go back and say, well, we shouldn't have done that.
Many of us were saying all along that we shouldn't have done that – before we did it. Unfortunately the Bush Administration took the advice of the neocons pushing for war and promising it would be a "cakewalk." We continue to see the results of that terrible mistake, and it is only getting worse.

Last month the US shipped nearly a hundred air-to-ground missiles to the Iraqi air force to help combat the surging al-Qaeda. Ironically, the same al-Qaeda groups the US is helping the Iraqis combat are benefiting from the US covert and overt war to overthrow Assad next door in Syria. Why can't the US government learn from its mistakes?

The neocons may be on the run from their earlier positions on Iraq, but that does not mean they have given up. They were the ones pushing for an attack on Syria this summer. Thankfully they were not successful. They are now making every effort to derail President Obama's efforts to negotiate with the Iranians. Just last week William Kristol urged Israel to attack Iran with the hope we would then get involved. Neoconservative Senators from both parties recently introduced the Nuclear Weapon Free Iran Act of 2013, which would also bring us back on war-footing with Iran.

Next time the neocons tell us we must attack, just think "Iraq."
Military Reiterates Threatened Offensive Is 'On Hold'
by Jason Ditz, January 09, 2014
The Iraqi military has reiterated yesterday's comments that the planned conquest of the city of Fallujah is "on hold" over concerns of civilian casualties, but al-Qaeda in Iraq (AQI) seems to be losing territory anyhow.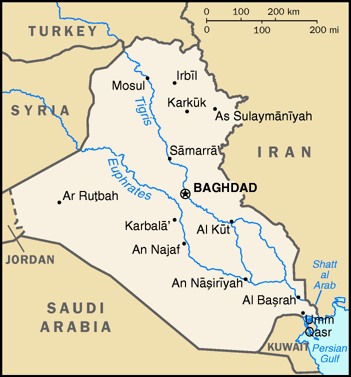 That's because following yesterday's warnings by the local Sunni tribal leaders, the tribal militias have begun fighting AQI in earnest, having retaken parts of Fallujah and a solid chunk of what AQI held of Ramadi.
That may not necessarily be good news for the Maliki government, however, as while they've been pushing the locals to rise up against AQI, the tribal leaders have made clear they're also willing to fight off any attempts by the military to retake the city.
If AQI is removed from the situation, it's going to make the growing unrest in Anbar more apparent, and the Maliki government's crackdowns will be even harder to justify without them.
Iraq: 86 Killed, 82 Wounded As HRW Condemns Abuses Against Civilians
Human Rights Watch has condemned "abuses" on the part of both the government forces and insurgents. In particular, the group criticized the indiscriminate shelling by the government in civilian areas. A hospital source in Falluja claimed that 25 civilian deaths occurred due to army shelling since hostilities began last week, while 190 people were injured. However, Prime Minister Nouri al-Maliki, who faces re-electionin a few months, has resisted initiating any major operations in Anbar's major cities.
US Senators hesitate sending arms to Iraq fearing wider sectarian conflict
Published time: January 09, 2014 05:11
As top US lawmakers consider whether to provide Iraq with helicopters and other arms to help battle Al-Qaeda, a number of congressmen have said they are reluctant to authorize such a move over concerns that PM Maliki may use them against his rivals.
Iraqi Prime Minister Nouri al-Maliki and the Iraqi military are known to be preparing a military assault with the goal of re-taking the city of Fallujah from the Islamic State of Iraq and the Levant (ISIS), a faction of Al Qaeda, and other members of the insurgency.
Meanwhile, US President Obama has asked Congress to permit the sale of Boeing Ah-64 Apache helicopters to assist the government in its fight against the insurgency.
The Senate Foreign Relations Committee and House Foreign Relations Committee have both delayed the sale, in no small part because of lingering fears that Maliki - who is Shia - will use American weapons not only against ISIS, but also against his Sunni political rivals.
Among those requiring further convincing is Senate Foreign Relations Committee Chairman Bob Menendez (D-NJ), who congressional aides told the Daily Beast is reviewing a letter Maliki sent outlining how Iraq plans to use the US weapons only for counter-terrorism.
"Those have been held by us until we got a more comprehensive assessment of how he's moving forward and how he's going to engage the Sunni minority," Menendez said. "So we are reviewing that letter and that may very well be the process by which we will consider some of those sales."
Menendez is joined in his hesitancy by Senators John McCain (R-AZ), Lindsey Graham (R-SC), and Senate Armed Services Committee Chairman Carl Levin (D-MI).
"It's fine to [sell Iraq Apaches] and help them with intelligence, but also Maliki has got to come to some kind of accommodation with the Sunnis, he's got to do some outreach," McCain said, as quoted by the Daily Beast.
Also reluctant is Norman Soloman, an American journalist and antiwar activist, who told RT that violence plus more firepower does not equal peace.
"The more weapons that are dumped into the region and the ideology of 'My enemy of my enemy is my friend and therefore should be given more weapons,' all of that is adding up to just one catastrophe compounding another," he said. "For the US government today to act as though it were helping the situation by sending more weapons, not only drones but missiles and other armaments, this is just a disastrous course being pursued."
Likewise, some Iraq war veterans feel that the origin of the conflict makes it current state much more difficult to get a grip on. Michael Prysner served in the Middle East before he returned to the US and started March Forward, a group that lobbies on behalf of Iraq and Afghanistan veterans. Prysner told RT that the conflict Iraqis are enduring today has its seeds in the 2003 US invasion.
"What did the US expect?" Prysner wondered. "You go into a country, you violently invade it and you occupy and disable all of its government ministries, all of its vital government elements that provide services – dismantling the police force, and then forming this client government along sectarian lines. Favoring sectarian lines, favoring groups against each other, arming groups against each other, and then installing a government that pursued a violently sectarian policy, which continues to this day."
Michael O'Brien, a former contractor for the Defense Department stationed in Iraq and now an author, says that the war has devolved essentially into a conflict between Saudi Arabia and Iran. O'Brien said that arms from the US could only make the situation worse.
"I'm very skeptical of it, I really am," he told RT. "I was there from July of 2006 to September 2007 during the height of the insurgency I was there for 14 months and from what I saw of the Iraqi army, which as we all know was being created from scratch after being disbanded by Paul Bremmer, I can't see the Iraqi army really being able to stand on its own."
"How are they going to use all of these very sophisticated weapons systems? Are they flying the drones, do they have the staff or personnel to operate these weapons systems?" O'Brien continued. "I'm not optimistic about this at all."
http://english.alarabiya.net/en/News/middle-east/2014/01/09/Iraqi-tribesmen-recapture-most-of-Anbar.html
By Staff writer | Al Arabiya News
Thursday, 9 January 2014
Cautious calm has returned to Ramadi and Fallujah cities after Iraqi tribes recaptured the majority of the Sunni stronghold province from al-Qaeda-linked fighters, Al Arabiya correspondent reported.
Despite the returning calm, the correspondent citing local sources, said minor clashes between tribesmen and police against al-Qaeda-linked group persisted on Thursday in the Abu Bali area in Al-Khaldiya district, 20 kilometers east of Ramadi and in neighboring areas.
Local police made a return to the city as Iraqi forces are stationed on its outskirts.
Al-Maliki resisted sending in Iraqi troops to aid the tribesmen and police because of the long standing view in Anbar that his government is 'sectarian.'
Iraq confirmed that the army will not enter Fallujah in order to give tribesmen a "chance" to get rid the city of Islamic State of Iraq and the Levant (ISIL) fighters from its northern and eastern areas.
On Wednesday, a military helicopter crashed in Anbar, leaving no survivors.
Al-Maliki's government cited "technical problems" and "bad weather conditions" as reasons, calling the flight crew "martyrs."
In a related story, a United States senator hinted that he might allow the transfer of AH-64 Apache helicopter to Iraq as Baghdad struggles to fully remove ISIL from Anbar, the New York Times reported Wednesday.
Iraq has urged the Obama administration to approve weapons sales to the country marred by increasing violence. However, Senator Bob Menendez of New Jersey, the chairman of the Foreign Relations Committee, has blocked the lease and sale of the powerful attack helicopters for months.
Senator Menendez sought assurances that Iraq would not use U.S. weapons to attack civilians and that Baghdad would stop helping Iran ship arms to Syria's military through its airspace.
According to the U.S. paper, Menendez will respond to al-Maliki after receiving a three-page letter last week from the Iraqi prime minister.
"The administration is now addressing concerns first raised in July that required responses before this sale could proceed," the paper quoted Adam Sharon, the senator's spokesman, as saying.
""Provided these issues are sufficiently addressed, Chairman Menendez will be ready to move forward."
Vice President Joe Biden called Maliki for the second time Wednesday as U.S. pressure mounted on the Iraqi premier over the ISIL's surge in Anbar.

White House spokesman Jay Carney meanwhile said Washington was pressing al-Maliki, a Shiite, to focus on political reconciliation as well as taking military action to expel the al-Qaeda-inspired groups from Fallujah and Ramadi.
HRW slams abuses
Human Rights Watch on Thursday condemned abuses by all sides in the standoff in Anbar which has left more than 250 people dead and displaced 13,000 families.

"Apparently unlawful methods of fighting by all sides have caused civilian casualties and severe property damage," AFP quoted the New York-based rights group as saying in a statement.

It criticized Iraqi forces for using what it alleged was indiscriminate mortar fire in civilian neighborhoods, and militants for deploying in and attacking from populated areas.

HRW also echoed concerns from the U.N. and other NGOs that a government blockade of Fallujah and Ramadi, the two largest cities in Anbar, was limiting access to key supplies of food, water and fuel.
The Red Crescent in Iraq reported that 13 thousand Iraqi families have fled Anbar.
The NGO said the families fled to the outskirts of Fallujeh, staying in schools and public buildings while others are residing with relatives they have there.
http://english.alarabiya.net/en/News/middle-east/2014/01/09/Suicide-bomber-kills-13-Iraqi-army-recruits-in-Baghdad.html
Suicide bomber kills 13 Iraqi army recruits in Baghdad
Reuters, Baghdad
Thursday, 9 January 2014
A suicide bomber killed 13 Iraqi army recruits and wounded more than 30 in Baghdad on Thursday, police said, in an attack on men responding to a government appeal for volunteers to help fight al-Qaeda-linked militants in Anbar province.

Police said a man with an explosive vest had blown himself up as recruits were registering their names at the small
Muthanna airfield, now used by the army in the Iraqi capital.

No group immediately claimed responsibility for the attack, which occurred a day after Prime Minister Nuri al-Maliki vowed to eradicate al Qaeda in Iraq.

In a televised address on Wednesday, he predicted victory as his army prepared to launch an offensive against Sunni Islamist militants who have taken over parts of the city of Fallujah.

Fighters from the al Qaeda-affiliated Islamic State of Iraq and the Levant (ISIL), which is also active across the border in Syria, overran police stations in Falluja and another city in Iraq's western Anbar province last week.

The government had asked last week for volunteers to join the military effort against al-Qaeda.
Last Update: Thursday, 9 January 2014 KSA 13:39 - GMT 10:39
Military Delays Attack as Tribal Leaders Issue Warnings
by Jason Ditz, January 08, 2014
"They'll only enter Fallujah over our dead bodies."
That's the quote of one of the fighters for a local tribal brigade inside the Iraqi city, which fell to al-Qaeda in Iraq (AQI) last week, and which is facing an invasion by the Iraqi military.
The Defense Ministry has announced an indefinite delay on the offensive, citing fears of civilian casualties. The bigger problem is the tribal leaders though, who say they are prepared to fight the military if they move against the city.
"If the army attacks Fallujah to fight a handful of al-Qaeda elements, that will have dire consequences," warned one of the tribal leaders, saying the Maliki government should focus on fighting AQI on the city's outskirts, and leave their ouster from the city itself to the tribesmen.
It's not an idle threat. Much of Fallujah's Anbar Province was in open revolt during the days leading up to AQI's takeover, and the Sunni Arab locals are clearly as averse to the Maliki government as they are to AQI.
Anbar in Crisis as Food, Water Run Low
by Jason Ditz, January 08, 2014
Fallujah's tribal leaders have threatened to fight if the Iraqi military makes an effort to retake the city from al-Qaeda in Iraq (AQI), but that doesn't mean they're okay with AQI staying either.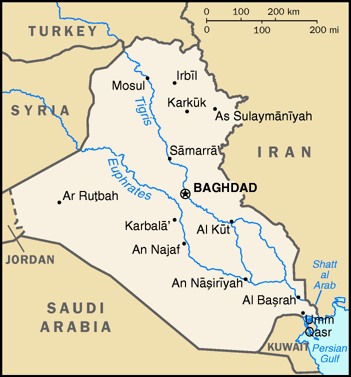 Tribal leaders have also issued a demand for AQI's fighters to withdraw or face expulsion by tribal militias. The leaders used mosque loudspeakers to spread the demands to leave.
Much of the Anbar Province was in open revolt against the Maliki government before AQI even got to Fallujah, and they have made the situation all the more desperate, and food and water are in short supply for the locals because of nearby fighting.
Between shortages and the threat of imminent invasion by the military, tens of thousands of locals have fled Fallujah. Some of them are staying with relatives elsewhere, but a lot of them are staying in schools and shelters elsewhere in the province.
Bombers and Gunmen Kill 62, Wound 54 Across Iraq