Anti War....
Russia Sought to Negotiate Artillery Withdrawal
by Jason Ditz, January 18, 2015
According to spokesmen for Russian President Vladimir Putin, his Ukrainian counterpart Petro Poroshenko
rejected
a proposal to move forward with the peace process between the Ukrainian government and eastern rebels.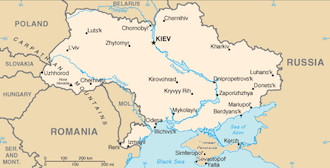 The proposal was a fairly modest advance on the current ceasefire, calling for
both sides to withdraw heavy artillery
away from combat areas, and into areas where they wouldn't be so conveniently used.
Russian officials said that not only had Poroshenko rejected the proposal, but that he almost immediately ordered a new round of offensives in the southeast, which Russia warned violated the Minsk agreement already in place.
Both Russia and the OSCE have called for a return to calm, but it seems that the ceasefire is tottering after months of relative calm, with fighting in several places, including the rebel capital of Donetsk.
Capital u.a......
1/17/15....
1/16....
http://www.capital.ua/en/news/38535-missiya-mvf-zavershit-rabotu-v-ukraine-29-yanvarya
The International Monetary Fund mission will work in Kyiv until January 29, 2015, aiming at agreeing on a new action plan for Ukrainian authorities, with the stated purpose of receiving new financing.
"On January 12, 2015 the third stage of mission's work, part of the European department of the IMF, [will begin work] to complete the second revision fulfillment of the Stand-By Arrangement by Ukraine. It is expected that the mission is to work in Kyiv until January 29," the National Bank of Ukraine wrote on its Facebook page.
The NBU stated that it plans to sign a revised letter of intent, and a memorandum on the economic and financial policy which will define measures Ukraine is to take to receive the next package of financial aid, and the continued the implementation of the SBA.
It is planned that the mission will continue discussing the economic, fiscal, monetary and financial policies that are essential to the realization of reforms foreseen in the SBA, aimed at overcoming the Ukrainian economic crisis.
http://www.capital.ua/en/news/38447-minfin-ukraina-ne-yavlyaetsya-bankrotom
Finance Minister Jaresko: Ukraine not bankrupt
Photo: Reuters
Ukrainian Finance Minister Natalie Jaresko has denied allegations that Ukraine is on the verge of bankruptcy.
A posting on her Facebook page notes that she said this in an interview with German online news site Handelsblatt as part of the Ukrainian government delegation's visit to Germany.
"We are experiencing a severe financial crisis, and the country found itself in difficult conditions. But Ukraine is not bankrupt," she said.
"We absolutely definitely need new financial assistance from our partners. We need loans, not gifts. Now we are holding talks with the IMF," Jaresko added.
In exchange for help from lenders the finance minister promised an "ambitious reform program" and "a great wave of deregulation." Among other things, the steps of the Ukrainian government are aimed at reducing payroll taxes, bringing companies out of the shadow economy and reforming Naftogaz, she said.
http://interfax.com.ua/news/economic/245229.html
National Bank of Ukraine (NBU) on Saturday from 14:00 set the official hryvnia exchange rate at 15.87643 UAH / $ 1, which is the lowest value in the history of the national currency, according to the website of the NBU.
As reported, the previous historic low was recorded December 22, 2014 at 15.854396 UAH / $ 1.
Anti War.....
Obama Says Sanctions Needed Because of 'Russian Aggression'
by Jason Ditz, January 16, 2015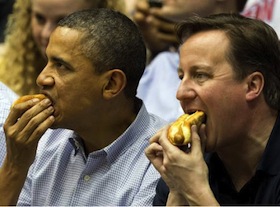 The announcement isn't necessarily surprising, as Cameron is one of the most outspoken EU leaders on sanctions, and the US has little trade with Russia, and sees little risk in continuing the sanctions for their own sake.
For EU-wide sanctions, a vote has to be unanimous, and as the sanctions threaten more EU nations' economic ties with Russia, it will be virtually impossible to get those unanimous votes.
Tweets......
Talks
over Ukraine must be reconvened at earliest: A series of peace
talks
were scheduled in
Minsk
, Belarus, a...
http://
binged.it/15nRstu
Potential Ukraine default; Schauble determined to force Grexit; Russia offers Greece bilateral trade... Devastated countries = pawns in game
The Moscow Times