Anti War......
Hysteria About ISIS Infiltration Untrue, But Rumors Continue
by Jason Ditz, October 08, 2014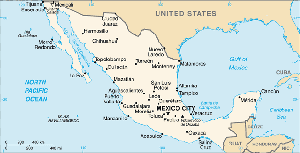 This stands in stark contrast to Rep. Duncan Hunter's (R – CA)
claims that "at least 10″ ISIS fighters were caught
along the border, and that he was secretly tipped off by the border patrol. The incident appears to have never actually happened.
The story is such a good one that many politicians don't want to let it being untrue stand in the way, and several, including Rep. Jeff Duncan (R – SC) and Gov. Rick Perry (R – TX) are continuing to hype it. Sen. John McCain (R – AZ), always eager to double-down on such fears, decided to go for broke and claim the Canadian border was the real threat.
The narrative ignores the nature of ISIS, and its recruitment of Westerners. The whole point of this, and the reason ISIS infiltration was seen as a threat in the first place, was not because Westerners are the only ones who know where Mexico is, but rather that these are US, EU, etc. citizens who don't have to sneak in, and can legally enter the country with little problem.
Says Military Needs 'Equipment' for New War
by Jason Ditz, October 08, 2014
Speaking today after a meeting at the Pentagon, President Obama pushed the idea that Congress needs to completely do away with even the pretense of sequestration with respect to military spending, saying they have to prevent the
"draconian cuts" mandated
.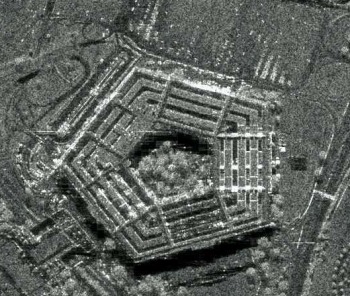 Sequestration, agreed to because of a rising deficit, was supposed to slow the rate of growth for military spending. The reality is that
Congress has ignored the sequestration rules in military budget deals
anyhow, though even this higher rate of growth was too slow for the Pentagon's tastes, and they complained of "cuts," which are only cuts compared to a hypothetical even less affordable budget.
Congress has been champing at the bit since the new war with ISIS was launched to use it as an
excuse to do away with the rules
even on paper, and to return to the days when the ability to pay for spending increases was even less of a factor than it is now.
Obama insisted in the new speech that the military needs "equipment and the technology that's necessary for them to be able to succeed" in the current war, while Defense Secretary Chuck Hagel warned major projects could be stalled if the rate of spending didn't grow faster.
Hagel had initially presented the plan for sequestration as primarily reducing the number of ground troops, which seemingly wouldn't be a problem if the administration was sincere about the current war not involving a US ground invasion of Iraq or Syria. Yet officials instead are now hyping a reduction in the rate of new warplanes acquired, along with ships used to launch missile strikes.
Either way, the funding for the actual war is coming out of an entirely separate budget, the Overseas Contingencies budget, which is itself already immune to sequestration and is seemingly once again on the rise.
Reiterates Expectations for a Long War
by Jason Ditz, October 08, 2014
As US warplanes continue to launch attacks in Iraq and Syria, President Obama is loudly
proclaiming "progress" has been made
in the conflict against ISIS. Exactly what he means by progress, however, is uncertain.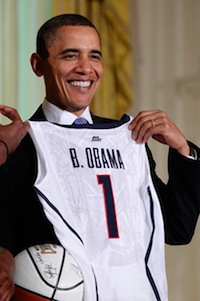 Obama's comments primarily centered around how many other nations are nominally members of the anti-ISIS coalition, and how heartened he is by that show of support.
Yet as ever, the coalition is largely of nations which haven't committed to do anything at all in the war, and all indications are that the airstrikes are
having little impact on the ground
, with ISIS continuing to gain ground, particularly in Syria.
Beyond that, Obama and other officials talking of the conflict simply reiterated their expectations for a long war and a call for patience. They didn't indicate how long "long" is going to be, but they also didn't dispute recent talk of a 30-year war.
White House Insists US 'Deeply Concerned' About Kurdish Town
by Jason Ditz, October 08, 2014
The Obama Administration is continuing to use the imminent fall of the Kurdish border town of Kobani, Syria as a key talking point in the war against ISIS, insisting
they are "deeply concerned"
about the plight of the town.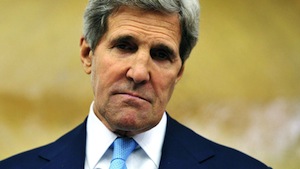 At the same time, Secretary of State John Kerry dismissed the concerns publicly, saying that the "
strategic objectives
" of the US war were to attack ISIS infrastructure, and that the fall of Kobani was "not a priority."
Whether that's actually the case or not is unclear, as the US has indeed launched a growing number of airstrikes around Kobani, seemingly making it a top priority to try to slow the ISIS advance on the town.
What happened, however, is that the
airstrikes had little effect
on the advancing forces, and now instead of admitting failure in those airstrikes, the administration seems to be playing a game of revisionism, claiming they weren't really trying that hard to begin with.
The White House, while continuing to emphasize its "concern" for the Kurds, just in case they want to take another crack at an ISIS advance on Kurdish territory at some future date, is back to emphasizing just how long of a war this is going to be, and how patient everyone needs to be about it.
Yet even there, the policy reeks of failure, and the White House is openly admitting the airstrikes
aren't going to work at all
without their hypothetical "moderate rebel" force, which isn't going to be ready for another year, at best.
Strategy Reliant on 'Something Not Yet in Place'
by Jason Ditz, October 08, 2014
Addressing the escalating ISIS war, White House spokesman Josh Earnest sought to downplay expectations of the air campaign actually doing anything, insisting the strategy "is reliant on something that is not yet in place."
That is a
Syrian "opposition" faction that is capable
of fighting ISIS on the ground evenly, something which flat out doesn't exist, as ISIS is by far the largest and best equipped rebel faction.
Congress funded an administration scheme to create a new pro-US rebel faction out of wholecloth earlier in the war, though the
Pentagon says it has yet to make
"critical decisions" on the training strategy.
Even then, the scheme aimed to have 5,000 rebels trained and armed within a year, meaning the US campaign in Syria will be by its own admission spinning its wheels for a solid year, just hoping they can cobble together a brand new force that can somehow rout ISIS.
Over 200 Killed Across Iraq in Airstrikes and Bombings