http://www.zerohedge.com/news/2014-08-29/putin-says-everything-us-touches-turns-out-libya-or-iraq
Putin Says Everything U.S. Touches Turns Out Like Libya Or Iraq
Submitted by Tyler Durden on 08/29/2014 08:18 -0400
Having been quiet for a few days, comfortable sitting back and watching NATO, Europe, and the US escalate each other's talking points to a frenzy of populist revolt, Russia's Vladimir Putin has come out swinging this morning:
*PUTIN:

NO MATTER WHAT U.S. DOES, IT TURNS OUT LIKE LIBYA, IRAQ

*PUTIN SAYS UN CAN'T BE FOREIGN POLICY TOOL FOR U.S., ALLIES
*PUTIN: EUROPEAN LEADERS FAR FROM SHOWING INDEPENDENT THINKING
*PUTIN SAYS

RUSSIA IS COUNTRY THAT DOESN'T FEAR ANYTHING
In addition to discussions of The Bolsheviks, agreeing Stalin was a tyrant, and slamming liberal economic models for creating crises, Putin notes his approval rating is high because "he is confident he's right."
Some more fun soundbites:
*PUTIN SAYS BOLSHEVIKS BETRAYED NATIONAL INTERESTS IN WWI
*PUTIN SAYS UNFORTUNATELY SUCH PEOPLE IN RUSSIA TODAY
*PUTIN SAYS

LIBERAL ECONOMIC MODEL LEADS TO BUILDUP OF CRISES

*PUTIN SAYS NOBODY DENIES STALIN WAS A TYRANT
*PUTIN SAYS LEADERS WIN SUPPORT BY BEING CONFIDENT THEY'RE RIGHT
*PUTIN:

FIGHTS AT UN SOMETIMES FIERCER THAN DURING COLD WAR

*PUTIN SAYS UNITED NATIONS NOT ALWAYS EFFECTIVE
And perhaps of most note... just as Obama pronounced yesterday that US would not engage militarily:
*PUTIN:

RUSSIA FAR AWAY FROM BEING SUCKED IN GLOBAL CONFLICT
But...
*PUTIN SAYS RUSSIA IS NUCLEAR POWER, STRENGTHENING CAPABILITIES
*PUTIN: RUSSIA STRENGTHENS ARSENAL TO FEEL SAFE, NOT THREATEN
*PUTIN:

DON'T THINK ANYONE SEEKS LARGE-SCALE CONFLICT W/ RUSSIA
* * *
So - just like the Cold War - military build-up on either side and constant escalation in tensions...
Anti War.....
Accuse ISIS of 'Stealing' Rebellion
by Jason Ditz, August 28, 2014
"I hope they bomb them and
not a single one is left
. Those people are not Muslims, they are infidels," declared one of the rebels. The Islamic Front includes factions which the US began arming after the Free Syrian Army (FSA) began losing ground, as a next-best ally.
The Islamic Front is accusing ISIS of "stealing the rebellion" from them, which is remarkable because it wasn't so long ago that the FSA was saying the same thing about the Islamic Front.
At least in this particular part of Syria, they see US strikes as something they can cash in on in their ongoing territorial battle with ISIS, though ISIS has so routinely and soundly defeated them in direct conflict it is hard to imagine the US strikes really turning the tide.
Rather, the Islamic Front's hope seems to be that with continued escalation the US will eventually end up installing them as a new regime in the region, though the US has such a history of changing its mind about who they're backing in the country it seems a questionable thing to bank on, and there are no shortage of other, even more minor rebel factions the US might pick as the "right" choice for northern Syria.
'They Knew Exactly How It Was Done'
by Jason Ditz, August 28, 2014
New information related to the treatment of ISIS detainees, including the recently executed journalist James Foley, show that the militants have subjected several to torture, or in the parlance of US officials, "enhanced interrogation techniques."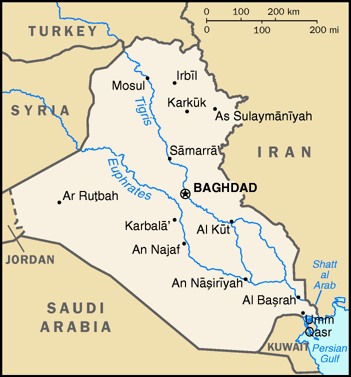 Indeed,
waterboarding seems to be a new tactic of ISIS
, and several detainees including Foley were subjected to the simulated drowning tactic which was a
favored tactic of the CIA
.
"They knew exactly how it was done," one person reported. It's unsurprising, as no small number of ISIS fighters are former US detainees, and were doubtless waterboarded themselves in captivity.
For years, it was feared that the use of waterboarding by US forces put Americans abroad at risk of the same treatment. Now, it seems that fear it becoming practice, and when looking for an education on brutal treatment of detainees, ISIS found a perfect template in the US occupation they know all too well.
Sending Kerry to Assemble Coalition for Conflict
by Jason Ditz, August 28, 2014
In a speech this afternoon, President Obama talked up the Iraq War in the broadest terms possible, praising the bravery of the pilots launching airstrikes in the country, and again taking credit for saving those "folks on the mountain," presumably referring to the
largely mythical Yazidi calamity
that was the initial pretext for the conflict.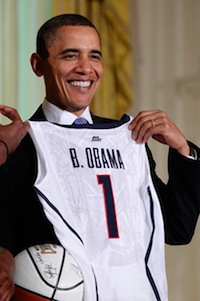 At the same time, he denied any existing plans to expand the war into Syria, and indeed claimed there
"we don't have a strategy"
at all in place for any part of the war yet, saying asking Congress for permission for the war right now would be putting the cart before the horse until he figures out how big of a war it will be. The White House later clarified that as "no military strategy."
Having no strategy at all would certainly explain a few things about the haphazard escalation of the conflict, as well as its apparent open-endedness. President Obama said Secretary of State John Kerry is being sent abroad to build a coalition for the war, because apparently other nations might want to get in on this strategy-free, heedless war.
Underscoring just how little clarity the administration is willing to offer on the war, President Obama conceded that the war will "cost some money," without saying exactly how many billions of dollars per year we're talking. That, along with where the money is going to come from, likewise seems to be getting punted down the road until the war is escalated to a level he's comfortable with.
Tweets for the morning.....
The
@

LebaneseArmy
has received 2 shipments of US weaponry over past 36hrs for internal security (pic via
@

diaahadid
)
PT: So far: 480 anti-tank guided missiles (likely TOWs), 1,500+ M16-A4 rifles, mortars. Still to arrive: more mortars, ATGMs, RPGs & rifles.
@

LizSly
So the reason that Assad must go is that he is not Sunni? Obama just gets scarier & scarier.
U.S. faces extremely difficult task in drumming up allies to fight the Islamic State as part of a new coalition.
http://
bit.ly/1pNHUPU