http://www.aljazeera.com/news/asia/2014/08/abdullah-threatens-poll-audit-ashraf-ghani-afghanistan-201482681246355574.html
Abdullah threatens to pull out of poll audit
One of two Afghan presidential candidates questions handling of alleged fraudulent votes during UN-supervised recount.
Last updated:

26 Aug 2014 09:18
Afghanistan has been in paralysis due to the polls to choose the successor to President Hamid Karzai [Reuters]
One of two candidates competing to succeed Afghan leader Hamid Karzai has threatened to pull out of a UN-supervised audit of a disputed presidential election in a move that might undermine a process meant to defuse a standoff between the contenders.


If they accept our demands by tomorrow [Wednesday] morning we will continue the process, if not, we will withdraw from the process and consider it finished.

A senior member of Abdullah Abdullah's campaign demanded on Tuesday that the UN Assistance Mission in Afghanistan (UNAMA) and the Independent Election Commission accept Abdullah team's proposals for vote invalidation or else they would withdraw from the audit process.
"If they accept our demands by tomorrow [Wednesday] morning we will continue the process, if not, we will withdraw from the process and consider it finished," Fazel Ahmad Manawi said.
Manawi said the audit process was not technical and "it was rather a political process".
"We have discussed the election issues with the UN but they have not responded to our concerns," Manawi said.
He said that Abdullah's demands over how fraudulent votes would be thrown out had been ignored.
Abdullah won the eight-candidate first-round election in April, but preliminary results in the June run-off vote showed he had fallen well behind his rival Ashraf Ghani Ahmadzai.
On Monday the invalidation stage of the audit finally began - but Manawi dismissed it as "a joke".
"We boycotted the audit once or twice and they asked us to come back, but they have never listened to our demands," he said.
The country has been in paralysis for months due to the election to choose the successor to President Karzai, who will step down as US-led NATO troops prepare to end their 13-year war against Taliban.
US pullout concerns
Meanwhile, the Pentagon has developed plans that would allow American forces to remain in Afghanistan beyond the end of the year if the contested presidential election drags on and a security agreement is not signed soon, a top US military officer has said.
Shortly before landing in Kabul on Monday for a visit, Gen Martin Dempsey, chairman of the Joint Chief of Staff, said that under optimal circumstances the US would need about 120 days to pull all troops and equipment out of the country if there was no agreement allowing them to stay into 2015.
But Dempsey also said the US can act quickly to pull out if necessary, the AP news agency reported.
"We've got our own planning mechanism in place should this thing extend a little further than we hoped it would," he said.
The lack of a president-elect creates a dilemma for the US, which has said that all troops would leave by the end of the year unless the security agreement was signed.
But officials have suggested there is some leeway. If weeks from now there is still no agreement, the military could stay a bit into next year in order to conduct an orderly departure.
"We've said we need a [security agreement], not because necessarily we lack the authority to stay beyond the end of the year, but rather as an expression of good faith and good will" by the Afghan government, said Dempsey.




Karzai Aims to Set Sept. 2 Deadline, But Will Results Be In?
by Jason Ditz, August 25, 2014
The summer Afghan presidential election followed the usual formula for the country: massive fraud. After several months of vote audits and recounts, the vote still isn't settled.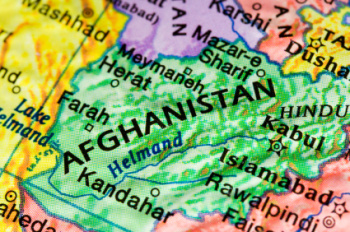 Officially, Afghan officials conceded the August 25 inauguration date, now missed,
was never written in stone
. Yet President Karzai insists he's going to be out by September 2, and it doesn't seem like the results
will be any more finalized
by then.
Frontrunner Abdullah Abdullah has offered considerable evidence of ballot stuffing by election officials on behalf of his rival, Ashraf Ghani, who shocked many when he won the preliminary count.
Since then, the two candidates' teams have been fighting over which fraudulent ballots should and shouldn't be counted, with the results of the election hinging less on voter sentiment than on who manages to get the audit to turn out their way.