http://jessescrossroadscafe.blogspot.com/2014/05/gold-daily-and-silver-weekly-charts-why.html
30 MAY 2014
Gold Daily and Silver Weekly Charts - Why The State Might Prefer a Purely Digital Form of Money
"This place is like somebody's memory of a town, and the memory is fading.
It's like there was never anything here but jungle."

Rust Cohle, True Detective
Gold and silver took it on the chin for this week, as we welcome the active month of June.
This is a historically weak period for precious metals, and the metals bulls should be glad of it, because contrary to the portraits being drawn on the paper charts, they are in a highly vulnerable position with regard to physical supplies. They are never so brazen as when they are desperate, and seek to put on a bold face, while quietly shitting their pants offstage.
I have been meaning to say something more about digital money, and the recent blurbs in its favor by some of the Western central banks. As I have noted before, sometimes procrastination has its benefits, because someone else speaks up, and says what one is thinking, and sometimes even better and more concisely.
I think Janet Tavakoli 'hit the nail on the head' with this recent letter she sent to The Financial Times with regard to Kenneth Rogoff's proposals for purely digital money. It was of course a nonsensical piece, but one might ask themselves why such a thing would be put forward now in this manner.
Here is an excerpt from the letter. You may read the entire piece at the link provided below.
It seems to me Kenneth Rogoff's commentary, "

Paper money is unfit for a world of high crime and low inflation

" (May 28), is less about deterring crime and the problems of "low" inflation – food consumers in the US know double-digit inflation – than it is about eliminating the zero bound on interest rates and preventing people from bailing into cash.




In other words, Mr Rogoff proposes to machinegun one of the lifeboats by eliminating paper currency as an alternative to unlimited digital currency..

His specious argument about the anonymity of paper currency facilitating tax evasion and crime is propaganda..."

Janet Tavakoli
Tavakoli Structured Finance
Chicago, IL USA

Read the entire letter at

The Financial Times
'Negative interest rates' are a hightoned euphemism for systematic confiscation, a highly regressive form of bail-in.
I could not have said that better myself. When money is purely digital, the state obtains a significant control over all money everywhere, no matter what 'security' and 'algorithms' are said to be built into it. Digital anything requires a exceptional amount of trust in what those who manage the system do while no one is watching. And I would like to think that we are well beyond that point by now.
Non-Farm Payrolls report next week. We are now in the June delivery month, and the relevant chart shows the initial positions stood for below. Gold fell to a deeply oversold level on heavy volume for the option expiration 'mini-puke.'
As a reminder, the importance of the Comex is fading, and it will begin to fade even more quickly as the year progresses until it falls into irrelevancy, unless it is reformed.
Have a pleasant weekend.


Government Plan Would Transform Israel Into The World's First Cashless Society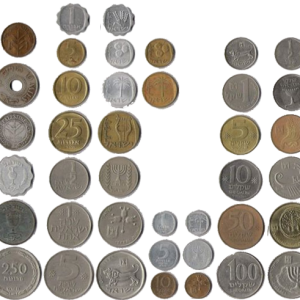 Will Israel be the first cashless society on the entire planet? A committee chaired by Israeli Prime Minister Benjamin Netanyahu's chief of staff has come up with a three phase plan to "all but do away with cash transactions in Israel". Individuals and businesses would still be permitted to conduct cash transactions in small amounts (at least initially), but the eventual goal is to force Israeli citizens to conduct as much business as possible using electronic forms of payment. In fact, it has been reported that Israeli officials believe that "
cash is bad
" because it fuels the underground economy and allows people to avoid paying taxes. It is hoped that requiring most transactions to be conducted in cash will reduce crime and help balance the national budget. And once 98 or 99 percent of all transactions are cashless, it will not be difficult for the Israeli government (or any other government) to go the rest of the way and ban cash transactions altogether. But is a cashless society actually desirable? This is a question that people all over the world will have to start asking as governments increasingly restrict the use of cash.
The government on Tuesday authorized establishment of a committee that will examine ways to eliminate cash from the Israeli economy – the better to prevent citizens from cheating on their taxes. The committee will be chaired by Harel Locker, director of the Prime Minister's Office.
Officials in the Prime Minister's Office declared that "around the world, it is recognized that cash is a key element of the illegal economy and money laundering. It allows a wide gap between reported and actual incomes, with the corresponding effect on tax revenues." By eliminating cash, the PMO said, "it will be possible to expand the tax base, and prevent money laundering." The committee will study the issue from all its perspectives and make recommendations, the PMO said.
The committee has had quite a few months to examine these issues, and now they have come back with their recommendations. Just this week we learned that
a three phase plan
is being proposed…
A special committee headed by Prime Minister Benjamin Netanyahu's chief of staff, Harel Locker, has recommended a three-phase plan to all but do away with cash transactions in Israel.

The motivation for examining a cash-less economy is combatting money laundering and other tax-evasion tactics, thereby maximizing potential tax collection and greatly expanding the tax base. This is important considering the enormous strain put on Israel's national budget by the army, healthcare system and other public services.

The committee estimated that the black market represents over 20 percent of Israel's GDP, and cash is the facilitating factor. Cash enables tax evasion, money laundering and even financing terrorism.
So what do the specifics of the plan look like?
Well, there will be very strict limits on the use of cash for individuals and businesses, any violations will be considered criminal offenses, and all Israeli banks will be required to issue debit cards
to all account holders
…
What the committee would like to see happen, pending government approval, is greater restriction on the use of cash, limiting the use of checks as a means of payment and exchange for cash, and promotion of the use of electronic (and therefore verifiable) means of payment.

The following guidelines were set out by the committee for the short-term:

Limit business transactions done in cash or by check to NIS 7,500 ($2,150) immediately, and reduce that further to NIS 5,000 ($1,433) one year from the date of legislation;
Limit private transactions done in cash or by check to NIS 15,000 ($4,300);
Any violation of these limits would be a criminal offense warranting a stiff fine.

In conjunction with these new restrictions, Israeli banks would be required to provide all account holders with debit cards to further promote electronic payments.
But of course this move toward a cashless society is not just happening in Israel.
In most Swedish cities, public buses don't accept cash; tickets are prepaid or purchased with a cell phone text message. A small but growing number of businesses only take cards, and some bank offices — which make money on electronic transactions — have stopped handling cash altogether.

"There are towns where it isn't at all possible anymore to enter a bank and use cash," complains Curt Persson, chairman of Sweden's National Pensioners' Organization.
And the U.S. is starting to move in that direction as well.
According to a study conducted by MasterCard, approximately
80 percent
of all consumer transactions in the United States are now cashless.
But isn't there a downside to all of this?
Just about everything that we do in life involves money. So yes, a government can track electronic payments to make sure taxes are being paid and money laundering is not happening, but it would also enable a government to do so much more.
If a government can track all of your transactions, it will essentially be able to monitor everywhere you go and pretty much keep track of virtually everything that you do.
If you doubt this, just try to live without any money some time.
You won't get very far without putting some gas in your vehicle.
And without being able to buy food, you will get hungry pretty quickly.
Are you starting to understand?
This is why governments love the idea of moving toward a cashless society. It would give them an immensely powerful surveillance tool.
So let us hope that this does not happen in Israel or anywhere else in the world either.
Is this a reason why the EU is adopting prostitution and drugs are part of GDP ( to justify electronic based systems and banning cash to capture tax revenue and control everyone and everything ? )
http://www.zerohedge.com/news/2014-05-22/hookers-and-blow-how-changing-definition-gdp-officially-jumped-shark
( ZH misses the point and th goal ( IMHO ) The goal is a move to support banning cash and cash transactions by blaming crime and displaying size of criminal activities .)
Hookers And Blow: How Changing The Definition Of GDP Officially Jumped The Shark
Submitted by Tyler Durden on 05/23/2014 15:15 -0400
A year ago
it was the US which first "boosted" America's GDP
by $500 billion - literally out of thin air - when it arbitrarily decided to include "intangibles" to the components that 'make up' GDP (in the process cutting over 5% from the US Debt/GDP ratio). Then Spain joined the fray.
Then Greece
.
Then the UK
. Then Nigeria, which
showed those developed Keynesian basket cases
how it is really done, when it doubled the size of its GDP overnight when it decided to change the base year of its GDP calculations. Now it is Italy's turn, and like everything else Italy does, this latest "revision" of the definition of GDP easily wins in the style points category. As Bloomberg reports, "
Italy will include prostitution and illegal drug sales in the gross domestic product calculation this year.
" Yup:
blow and hookers
. And that, ladies and gents, how it's done.
Alas for Keynesian economists everywhere, since this "adjustment" largely shows that what one includes in GDP is now absolutely meaningless and for lack of a better word, a joke, it also means that the core concept of economic growth measurement has now officially jumped the shark.
But at least one will get a laugh out of the Italian GDP line items for hookers and blow. Bloomberg has the full story:
Drugs, prostitution and smuggling will be part of GDP as of 2014 and prior-year figures will be adjusted to reflect the change in methodology, the Istat national statistics office said today. The revision was made to comply with European Union rules, it said.




Renzi, 39, is committed to narrowing Italy's deficit to 2.6 percent of GDP this year, a task that's easier if output is boosted by portions of the underground economy that previously went uncounted. Four recessions in the last 13 years left Italy's GDP at 1.56 trillion euros ($2.13 trillion) last year, 2 percent lower than in 2001 after adjusting for inflation.
The punchline:
"Even if the impact is hard to quantify, it's obvious it will have a positive impact on GDP," said Giuseppe Di Taranto, economist and professor of financial history at Rome's Luiss University. "Therefore Renzi will have a greater margin this year to spend" without breaching the deficit limit, he said.
And that's what it is all about: literally making numbers up allowing the government to spend even more money it doesn't have on ridiculous political schemes, kickbacks, crony deals and corruption, and then when the people start to riot, blaming it all on "austerity."
http://rt.com/news/161140-italy-drugs-prostitution-economy/
( While Italy is the focus as it will include crime as part of GDP come this October , note the UK and spain already have adopted crime as GDP ! Back in January to be precise .... )
Italy to add drug trafficking, prostitution to GDP figures
Published time: May 23, 2014 19:09
Edited time: May 25, 2014 13:06
The Italian government will include revenue from drug traffic, prostitution and smuggling while calculating its gross domestic product (GDP) in a bid to boost its shaky economy.
Starting this October, Italy will include revenues from "the illegal activities: drug trafficking, prostitution and smuggling services (cigarettes or alcohol)" to its GDP, the country's national statistics office said on Thursday.
"The methodology for estimating the economic dimension of these activities will be consistent with the guidelines established by Eurostat," it added.
The move may add up to 2 per cent to Italy's GDP, European Union's statistical service, Eurostat, earlier predicted. This should bring the country's new government under Prime Minister Matteo Renzi closer to its goal - reaching strong growth and lowering the public debt, which the EU says is now "the major challenge".
The change in methodology initially comes from the EU, which back in January, set new rules forcing its member-states to track the value of all activities that produce income, including criminal activities like "production and consumption of drugs", prostitution and black market alcohol and cigarette sales.
Eurostat issued its guideline on how to count such "illegal" revenues. Thus, it recommends that the figure for prostitution (to be included under "services") be calculated from approximating the"supply" side and the drug trade from the "demand" side.
Italy's Istat admits that calculating such income will be "very difficult for the obvious reason as these illegal activities are not reported."
Last time Italy calculated the size of "grey of businesses" that do not pay taxes was in 2008, when it was said to be worth between 16.3 per cent and 17.5 per cent of the economy.
Spain, where the size of "grey economy" is estimated 19.2 percent, announced the switch to the new method back in January, when Eurostat proposed it. By including illegal activities, Spain expects to add about €10 billion to GDP in 2014.
Among other countries that turned to the EU method is Britain, where drugs and prostitution is expected to add over $13 billion to GDP.
However, experts say the new GDP-boosting method may have an underside.
"While these countries might enjoy having their GDP boosted by a few percentage points from the shadow economy, which is notably huge in the periphery, the impact might be less welcome once it starts factoring into their share of the EU budget," Raoul Ruparel, head of economic research at the Open Europe think-tank was cited by the Times back in February.
In 2013, Italy's public debt rose to 2.07 trillion euros ($2.84 trillion) or 132.6 percent of gross domestic product, making it the second-biggest public debt as a percentage of GDP among the 18 euro countries, Istat estimated in March.