Syria......
Officials Mull 'Limited Strikes' on Syria
by Jason Ditz, February 20, 2014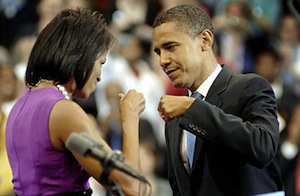 Earlier in the week, the
talk was of dramatic escalations
of arms to rebel factions and possibly the establishment of a no-fly zone. Now, the talks are also said to include the possibility of "limited" US strikes.
The theory is that such strikes would be palatable to the American public, especially if they focused on al-Qaeda in Iraq (AQI). Officials are said to be exploring the "risks" of such a strike sucking the US military into deeper involvement in the war.
Which of course is likely the whole idea. The administration was so determined to invade in the past they argued that American public opposition was irrelevant, and after finally relenting in the face of such overwhelming opposition, many in the administration would like nothing more than to backdoor America into the war after all.
http://www.debka.com/article/23692/Obama%E2%80%99s-Iran-policy-wins-key-point-Saudis-drop-its-lead-antagonist-Prince-Bandar
The live wire of the Saudi royal house's drive against President Barack Obama's détente with Tehran has been dropped. Prince Bandar bin Sultan, Saudi Arabia's National Security Adviser and Intelligence Director, has not been seen for more than a month. He was reported by
DEBKA
file
's US and Saudi sources Wednesday, Feb. 19, to have been removed from the tight policy-making circle in Riyadh.

For Israel's Binyamin Netanyahu, this counts significantly as the loss of the only other Middle East leader ready to publicly decry President Obama's policies on Iran and Syria as promoting the negative forces in the region and damaging to America's own interests.
As recently as Tuesday, Netanyahu declared: "I would like to tell the world today that Iran has changed neither its aggressive policy nor its brutal character... Iran continues to support the Assad regime which is slaughtering its own people."

Prince Bandar was widely reported in the Middle East to be in secret ties with Israeli intelligence on Saudi and Israeli moves against Iran. Tehran claimed more than once that he had paid clandestine visits to Tel Aviv. Those ties, such as they were, may be presumed to have been discontinued following his removal.
There has been no official word from Riyadh disclosing any change in Bandar's status. Our sources report that the prince, a long-serving ambassador to the United States, vanished off Saudi and Middle East radar screens in mid-January, shortly before he was scheduled to visit Washington to arrange President Obama's forthcoming trip to Riyadh in the last week of March.

Bandar never arrived in Washington and no one in Riyadh was ready to answer questions about his whereabouts. US sources were more forthcoming - although less complimentary. In some reports he was dismissed as "hotheaded" or "erratic."
The Saudi intelligence chief crossed the Americans by supplying weapons and money to Syrian rebels belonging to Islamist militias – though not al Qaeda. He was the driving force behind the formation of the Islamic Front coalition, which last month beat the Free Syrian Army backed by Washington into the ground.
Some Gulf sources say he is paying the price for the kingdom's failure in Syria. Bandar promised King Abdullah that he would take care of getting rid of Bashar Assad. He not only fell down on this task, but he generated a clash between the Obama administration and the Saudi throne on the Syrian issue, say those sources.

The most striking evidence of his comedown came from his absence from the secret conclave held recently by Middle East intelligence chiefs to coordinate their positions on Syrian with Washington.

Instead of Prince Bandar, his seat was taken by his leading adversary on Syria, the Saudi Interior Minister, Prince Mohammed bin Nayef.
Prince Mohammed is a favorite at the White House and a close friend of Secretary of State John Kerry and CIA Director John Brennan.
The Saudi interior minister, by taking Bandar's place at this important forum, may also be stepping into his shoes as intelligence chief – albeit without the formality of an official notice from Riyadh.
Deir Ezzor Rebels Vow to 'Prevent Vice'
by Jason Ditz, February 19, 2014
Salafist rebels imposing harsh interpretations of Sharia law on the locals is old news in northern Syria, where al-Qaeda factions rule large portions of the region. Their sway is growing elsewhere in the nation, however.
Now, a faction calling itself the Islamic Law Council of Deir Ezzor
has issued a new statement
demanding all women in their territory wear face veils at all times in public, threatening "punishment" to those who resist after Saturday.
The Islamic Law Council is a faction within the Islamic Front, the so-called moderate Islamist rebels. The group's statement also claimed "sins are the main reason delaying victory" and promised to "prevent vice."
Across much of rebel-held Syria, women are facing increasing severe restrictions on going out in public. This is a major change from the secular society Syria has been for decades .
On Syria, Obama Dons His Interventionist Cap – Again
John Glaser, February 19, 2014
The United States met secretly this week with spy chiefs from Britain, France, Saudi Arabia, Turkey, Qatar, and the United Arab Emirates. The subject was the Syrian civil war and how to better support the rebels, which are by and large al-Qaeda-linked jihadists.
Western and Arab intelligence services that support Syria's struggling opposition gathered for a two-day strategy meeting in Washington last week that appears to signal a stronger effort to back the rebels.
The Nation
's Bob Dreyfus
says
this is "a sign that the [Obama] administration's commitment to diplomacy is fading, and that Obama is prepared to let the covert operators go to work with a freer leash."
"Sources" told David Ignatius that these Arab countries "agreed to coordinate their aid so that it goes directly to moderate fighters rather than leeching away to extremists of the al-Nusra Front, an al-Qaeda affiliate, and the Islamic State of Iraq and Syria (ISIS)."
That is not a credible promise. For years now, aid from Arab countries like Saudi Arabia, Qatar, Kuwait, and the UAE has been going to Sunni extremists and most likely contributed significant military and political gains of the al-Qaeda-linked jihadist groups, over the less popular and less numerous "moderate" groups. Even if these regimes were sincere in their efforts to keep lethal aid from al-Qaeda-linked groups (which is dubious) the logistical challenges associated with making sure only "moderate" rebels get the aid are steep enough to doubt such a covert program's effectiveness.
Ignatius even explains how "aid flows have been disrupted by political infighting between Turkey and Qatar, on the one hand, and Saudi Arabia and Jordan, on the other." Extremists got their hands on this aid in any case: "The situation has been especially chaotic in northern Syria, south of the Turkish border, where the al-Qaeda affiliates have taken advantage of the confusion."
One would have thought we were passed this. After the failed effort in Washington to boost support for Syrian rebels and the bumbling screw up that was the Obama administration's quickly-aborted plan to bomb Syria, it seemed as if power brokers in the White House and Capitol Hill came to grips with the fact that there were no good options. A no-fly zone would worsen the humanitarian situation and produce a dangerous power vacuum with the end of the Assad regime and boosting arms supplies to the rebels seemed dumber and dumber due to the increasingly extremist make-up of the opposition. The political science literature is pretty clear on this: civil wars in which competing foreign powers support both sides tend to last longer and reach stalemate, making both the humanitarian and the strategic circumstances all the worse.
Given these realities, the Obama administration's continued efforts to meddle in the Syrian civil war lack common sense. It won't save lives (as liberal interventionists are wont to claim as their motivation) and it will either produce further stalemate or, although it's extremely unlikely, generate the collapse of the Assad regime (which would consequently increase the position of jihadist groups). None of these are desirable outcomes.
The
New York Times
speculated the other day about why the Obama administration was apparently changing its mind on more active support for the rebels: "Mr. Obama's apparent willingness to drop objections to supplying the rebel groups with heavier weapons may simply be an acknowledgment that Saudi Arabia and gulf states that are frustrated with American policy are now prepared to do so anyway, without Washington's blessing."
---
Syria Enemies Cross the Front Lines in Damascus. But Will the Truce Hold?
It is a surprising sight but one that may become more common in Damascus. Under the terms of a local ceasefire in the outlying district of Babbila in the south of the capital, armed members of the rebel Free Syrian Army mingle with Syrian soldiers and appear on friendly terms. The images show fighters from both sides talking and joking together.
Residents of the neighbourhood were said to be "overjoyed" by the truce. According to the AFP news agency, a group began chanting: "One, one, one! The Syrian people are one!"
The inside of the district, long under siege and bombarded by the army, will be policed by the FSA. Inhabitants who appear on the streets look overjoyed that for the moment the danger is over.
The terms of the truce in Babbila, assuming it is similar to that negotiated in other former rebel strongholds like Barzeh and Muadamiyat, provide for the FSA to hand over heavy weapons, but its fighters will stay in Babbila or can join the army. There will be a mixed FSA/army checkpoint at the entrance to Babbila and the army will not enter the district where the FSA will retain some of its positions in case the truce is broken. The government guarantees a rebuilding programme.
The main street is full of half-ruined buildings hit by artillery, but the government agrees to reconnect the water and electricity supply and reopen roads.
How far are these ceasefires and truces the shape of things to come? There are some aspects of these agreements that are very important, such as the release of prisoners in Barzeh, which late last month the local FSA commander told The Independent the government had not complied with. In most of these areas the majority of the people fled the shelling long ago and are likely to return to find their houses in ruins. It is not clear how far they will be compensated.
The government's main strategy in dealing with rebel-held areas in Damascus has been to surround them with checkpoints, cut off water and electricity and bombard them. They have not, except when they are close to strategic roads, sent in ground troops to storm them; that would lead to casualties that government forces can ill-afford. Local people are weary and generally eager to see an end to the fighting.
The truces are taking places in the smaller and more isolated rebel enclaves. Bigger ones, like Eastern Ghouta, with a present population estimated by the UN to number 145,000, are more likely to continue to resist because the rebel fighters may be hardcore Islamists such as al-Qa'ida-linked Jabhat al-Nusra. Bigger areas are also more likely to have better supplies of food and are more difficult to isolate effectively.
Syria rebel commanders reject leadership shakeup
BEIRUT (AP) — The former leader of the Western-backed Syrian opposition's military wing on Wednesday rejected his recent dismissal, and along with more than a dozen senior insurgent commanders severed ties with the political opposition-in-exile, further fragmenting the notoriously divided rebel movement.
The statement from Gen. Salim Idris comes two days after the opposition Syrian National Coalition announced that Idris had been sacked as head of the Supreme Military Council and replaced by Brig. Gen. Abdul-Ilah al-Bashir — an experienced, moderate field commander from southern Syria. The move was widely seen as an attempt to restructure the military council and to persuade Western allies to boost their support for mainstream rebels trying to oust President Bashar Assad.
Moderate opposition fighters have been eclipsed over the past year by ultraconservative Islamic groups and extremist factions that have emerged as the most powerful brigades on the rebel side.
But the move also holds the potential to further fracture rebel ranks and sap what little strength the military council currently has.
In a video posted online Wednesday, Idris said that after consulting with forces inside Syria, he and the 15 other signatories of the statement were breaking ties with the council and the opposition's political leadership.
''We stress that all that emanates from them does not concern us in any way,'' he said, reading from the statement.
Sitting at the head of a table and flanked by men dressed in fatigues, Idris said he has been asked to overhaul the rebel military leadership, and called on all rebel forces on the ground to rally under his command. He also accused some members of the political and military opposition of making decisions based on ''individual and personal interests.''
Most of the other men in the video could not be immediately identified, but among the statement's signatories were regional front commanders.
It was not clear what impact Idris' break with the council and the political opposition abroad would have, or whether the rift caused by the general's dismissal could be mended.
But the Coalition sought to head off any dispute over the council's leadership, issuing a statement late Wednesday reaffirming al-Bashir's appointment. It also confirmed that al-Bashir was assuming his new duties immediately.
Still, Charles Lister, a visiting fellow at the Brookings Doha Center, described Idris' move as a potentially significant development.
''He appears to enjoy the support of a wide range of senior commanders whose zones of command cross Syria,'' Lister said by email. ''Until the dust settles, this essentially leaves Syria with two military opposition councils,'' — one under Idris and another al-Bashir.
And the longer the division continues, he said, ''the more dangerous it could be for the long-term viability of the SMC.''
Idris was named the head of the Supreme Military Council shortly after it was formed in late 2012. During his time in command, Idris, a secular-leaning moderate, was criticized by many in the opposition for being ineffective and lost the confidence of the U.S. and its allies, particularly after Islamic extremists seized a weapons depot from moderate rebels.
Washington and its European allies have long tried to mold the Council's Free Syrian Army into an effective partner inside Syria. But the loose umbrella group was always seen as weak, with Western and Arab allies dithering over whether to give them powerful weapons. The group eventually fell into disarray and in the past year has been overshadowed by more powerful Islamic groups and the rise of al-Qaida-inspired extremist factions.
Inside Syria, meanwhile, an official with the Syrian Arab Red Crescent said aid workers have evacuated 11 more people, mostly Christians, from besieged areas in the central city of Homs.
Khaled Erksoussi, head of operations for the Red Crescent, said the 11 left rebel-held districts in Old Homs that have been under government blockade for more than a year. Government and rebel fighters are battling for control of Homs, Syria's third largest city.
More than 1,000 people have been evacuated from Homs since a humanitarian truce went into effect on Feb.7.
At U.N. headquarters in New York, Security Council ambassadors negotiated behind closed doors into the early evening again Wednesday on the text of a resolution aimed at getting immediate access to all areas of Syria to deliver desperately needed humanitarian aid to millions in need.
Continued...
Residents Stormed Distribution Center
by Jason Ditz, February 19, 2014
UNRWA food deliveries entered the Yarmouk Refugee Camp in Damascus today, the first since Jabhat al-Nusra rebels were reported to have left the camp, which has seen rampant food shortages and even some starvation deaths.
The aid delivery didn't go nearly as well as planned, however, as starving refugees flooded the distribution center, and UNRWA workers refused to hand anything out for several hours until order was restored. By then, the day was almost over and they soon left.
Civilians trapped in the camp were none too happy with the chaotic scene, demanding the UNRWA make the food distribution more efficient, and calling for refugees to be allowed out of the camp and back to normal civilian life.
Yarmouk is a refugee camp for displaced Palestinians, but before the civil war was largely treated as just another neighborhood in the capital, with Syrians as well as Palestinians living there and people free to come and go as they pleased.
When the rebels took over the camp, a large number of Palestinians fled to neighboring Lebanon. They've had a hard time there as well, but nowhere near as bad as those who remained in Yarmouk, which had been held by Islamist rebels for over a year now.
Australia, Jordan Pushing Compromise Draft
by Jason Ditz, February 19, 2014
After the initial Britain-France draft on humanitarian aid for Syria got loaded down with threats of sanctions and military action against the Assad government and rejected by Russia and China, a compromise draft bill is making the rounds.
The compromise bill, penned by Australia, Jordan and Luxembourg and based heavily on Russia's own draft, is urging all sides to lift restrictions on aid shipments, threatening sanctions on an individual basis against those who block shipments.
Russian Foreign Minister Sergey Lavrov says a deal on the final language of the bill could happen as soon as this week so long as no one tries to "politicize the issue" or put in any "one-sided" language.
In addition to threats of military action, Russia has objected to text in past proposals that had nothing to do with the aid itself, but presented a narrative about the civil war which put the blame virtually exclusive on the Assad government.
Iraq........
Also Offers Bounty for Captures
by Jason Ditz, February 20, 2014
Increasingly desperate to get a handle on the surging al-Qaeda in Iraq (AQI) seizure of territory, Iraq has announced a bounty of $17,200 for each foreign militant linked to AQI killed, and another $25,800 for each captured.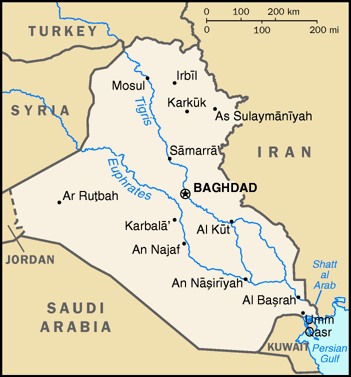 AQI has been taking over increasing amounts of territory in recent weeks, including large portions of the Anbar Province and more recently the town of Sulaiman Bek.
The bounty announcement comes in the wake of pledges by the Maliki government of millions of dollars in cash and weapons to Sunni militias in return for fighting AQI in Anbar.
The plan is risky, however, as Iraq has struggled with corruption for years, and the offer of cash for "dead foreign fighters" may encourage cash-starved militias to kill random foreigners and try to pass them off as AQI.
87 Killed, 121 Wounded in Ongoing Iraq Bloodshed