http://www.infowars.com/syria-regime-change-the-us-nato-un-sponsored-brahimi-plan/
In the aftermath of the second Russian-Chinese veto which formally prohibited foreign intervention in Syria on February 4, the West feigned seeking peace while actively organizing a vast secret war. On the diplomatic front, they appeared to accept the Lavrov-Annan Plan, even as these same countries were facilitating the movement into Syria of tens of thousands of mercenaries and while UN Observers were escorting the leaders of the Free Syrian Army to get them through the roadblocks.
The July 18th attack that decapitated the Syrian military command was intended to open the gates of Damascus for these Contras as part of the West's pursuit of "regime change." This did not happen. Given the failure of these forces on the ground, and in open contempt of the third Russian-Chinese veto, the Western allies took things to the next level. Not being able to accomplish "regime change", the strategic choice is to sew chaos. They therefore sabotaged the Lavrov-Annan Plan and proclaimed their intention to assassinate President Bashar al-Assad. The speeches of Obama and Hollande, both of which delivered sharp ultimatums on Assad's hypothetical first-use of chemical weapons (in ways flagrantly reminiscent of the Bush Administration's lies about Iraq) confirm that all forms of war are in play.
The latest operation commenced with organized leaks by the press. Reuters [
1
], NBC [
2
],
Le Parisien
[
3
],
Le Canard Enchaîné
[
4
],
The Sunday Times
[
5
], and
Bild am Sonntag
[
6
] revealed that Barack Obama had authorized covert military intervention months before and that the U.S., Turkey, France, Britain and Germany were acting in concert. The press announced that the secret war had been coordinated from headquarters established at the NATO base in Incirlik, Turkey.
Then the U.S. presidential order was revealed, Kofi Annan resigned from his mission. By his account, it would be futile to demand a ceasefire at the Security Council when the leading Council members were openly identifying themselves as belligerants. The Special Envoy of the U.N. and the Arab League clearly stated that it would be impossible for anyone henceforth to proceed with a peace mission given that the mission itself was illusory because of what he euphemistically termed the "disunity" within the Security Council. [
7
]
Despite his statement, the Western nations turned again to the Secretary Generals of both the U.N. and the Arab League to provide a veneer of pacific intentions and legality to their imperial ambitions. They designated a new Special Joint Envoy in the person of Lakhdar Brahimi. In the communiqué announcing the nomination, Ban Ki-Moon did not define the new mission as intended to fulfill the Lavrov-Annan plan previously approved by the Security Council. Instead, he signalled that the nominee would employ "
his talent and extraordinary experience
" to lead Syria toward a "
political transition in accordance with the legitimate aspirations of the Syrian people
." [
8
]
To comprehend what is currently underway requires a closer look at the "
the talents and experience
" of Mr. Brahimi. Son of a collaborator during the WWII occupation of France and not of a hero of the Algerian Independence with the same name as he would have people believe, Lahkdar Brahimi is one of the leading sycophant acolytes of the doctrine "
humanitarian intervention
", the new scarcely-veiled substitute for neocolonialism. His name is still attached to the report of the Commission for U.N. Peacekeeping Operations, which he had chaired. He never questioned the legal aberration that allowed the U.N. to create so-called peacekeeping forces in order to impose political solutions against the will of the warring parties rather than overseeing the implementation of peace accords concluded equitably by them. Instead, he has been an active advocate for further consolidating the world governance role of the United Nations on the basis of a doctrine of intervention and the creation of a supranational intelligence service. [
9
] This was the origin of the "decision support service." Not long after, and without informing the Security Council, Ban Ki-moon signed on September 23, 2008 a protocol with his NATO counterpart linking this newly-created service to the Atlantic Alliance. [
10
] So much for Brahimi's "
talents
".
As for Mr. Brahimi's "experience", in the late 1980's he masterminded the Lebanese Confessional System (the Taif Accord ) and, following the U.S. invasion of Afghanistan, the Bonn Agreement with put in place the present-day Afghan narco-regime. He also participated in the machinations to "remodel" after the Western invasion of 2003 which sought to partition the country into three districts, one of which a Sunni section where the Hashemite monarchy would be restored. Mixing business with pleasure, he married off his daughter Rym, a CNN journalist, to Prince Ali. Had Ali become king, she would have become the nominal queen of Iraq.
And this is not all. His official biographies neglect to mention that Lakhdar Brahimi, as a "
paragon of democracy
", was one of the ten members of the High Security Council who perpetrated the coup d'etat in Algiers in January 11, 1992, nullifying the legislative election results, forcing President Chadli Bendjedid to resign and installing the putchist generals [
11
] in power. [
12
] What followed was a civil war—precisely along the model that Washington now hopes to engender in Syria—where both sides are simultaneously manipulated by the U.S. In Algeria, the Islamist leader, Abbassi Madani, now a refugee in Qatar, took as his political advisor the pseudo-secularist Burhan Ghalioun, none other than the future president of the Syrian National Council. The armed Islamist faction, the GSPC [
13
], renamed in 2007 Al Qaeda in the Islamic Mahghreb (AQIM), was engaged in arms training with the Libyan Islamic Fighting Group, rebranded in 1997 as Al Qaeda in Libya. The majority of the combatants in the two groups have now integrated into the Free
Syrian
Army.
In these circumstances French Foreign Minister Laurent Fabius travelled to inspect the rear-area support bases proliferating in the states bordering Syria. Passing through Jordan, he asserted, "
I am conscious of the weight of what I am about to say; Bashar Al-Assad does not deserve to be on Earth
." [
14
] Without having to give a thumbs down, Emperor Fabius has clearly moved from "
Bashar must go
" to "
Bashar must die
!"
The Western nation-states have just one message for Moscow and Bejing. They will not fall back; rather they are determined to press on by any and all means.
and....
http://www.debka.com/article/22336/Turkish-officers-take-command-of-Syrian-rebel-brigades-N-Israel-on-alert
Turkish officers take command of Syrian rebel brigades. N. Israel on alert
DEBKAfile
Exclusive Report
September 6, 2012, 10:59 AM (GMT+02:00)
Turkish army officers have assumed direct command of the first two Syrian rebel brigades fighting Bashar Assad's government forces, according to

DEBKA

file

's exclusive sources. This step has sent military tensions rocketing on Israel's northern borders with Syria and Lebanon in case of a backlash.
The rebel North Liberators Brigade in the Idlib region of northern Syria and the Tawhid Brigade fighting in the Al-Bab area northeast of Aleppo are now taking their operational orders from Turkish officers, who exercise their authority from headquarters outside Syria in the southeastern Turkish city of Gaziantep. Nonetheless, Turkey is considered to have stepped directly into the Syrian conflict marking the onset of foreign intervention.
Western and Arab military circles in the Middle East expect Turkey to extend its command to additional rebel units – not all of them part of the Free Syrian Army.
This first step has already caused waves.
1. The consequences of Turkish military action in Syria were urgently aired with CIA Director David Petraeus when he arrived in Ankara Monday, Sept. 3,
DEBKA
file
's intelligence sources reveal. After hearing how and when Ankara proposed to expand its role in the Syrian conflict, Petraeus discussed with Turkish military and intelligence chiefs the likely Syrian, Iranian and Hizballah responses.
He then flew to Israel to continue the discussion there.
2. By then, US, Turkish and Israeli intelligence watchers were reporting unusual military movements in Syria and on Hizballah turf in southern Lebanon – suspected of being preparations for a blowback from the Turkish intervention in Syria.
3. The IDF countered by placing its units guarding the Syrian and Lebanese borders on a state of alert. Wednesday, Sept. 5, an Iron Dome battery was installed in Gush Dan to head off a potential Hizballah missile barrage on central Israel and its hub, Tel Aviv.
4. Later that day, Turkish Prime Minister Tayyip Erdogan commented: "The regime in Syria has now become a terrorist state."
Only a few of Erdogan's listeners understood he was laying international legal grounding for expanding Turkish military intervention in Syria.
DEBKA
file
's military sources report that Thursday, Sept. 6, military temperatures remained high-to-feverish along Syria's borders with Turkey and Israel, and along Lebanon's borders with Syria and Israel.
and....
http://news.antiwar.com/2012/09/05/iraq-the-latest-dragged-into-syria-proxy-war-intrigue/
Turkey, Egypt Ratchet Up Rhetoric
by Jason Ditz, September 05, 2012
Few wars in recent history have been such overt proxy wars as the Syrian Civil War. The Assad regime is clearly losing popularity domestically, and reliant on foreign backing to keep itself in power. And while the rebels try to claim some connection to the anti-Assad protests, it is clear that they are more interested in selling themselves to the international community than to the public of
cities they capture
.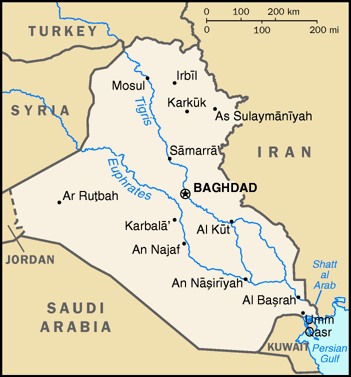 Influence is a buyer's market in Syria, and while nations like Russia and Iran continue to back the existing regime, there are no shortage of other nations, from NATO to the GCC, looking to throw money and arms behind the rebels, in hopes of eventually installing their own bought and paid for allies in Damascus.
Even nations that seem keen to stay out of the proxy war are getting dragged in, with Iraq
suddenly finding itself
accused of backing Assad, who they've never particularly cared for in the first place, on the grounds that are allowing their close ally Iran to use their airspace for shipments to Syria. Sen. Joe Lieberman (I – CT) blasted Iraq, warning that their ties with the US, which occupied them from 2003-2011, were at risk.
As Iraq looks for a way out, Egypt is looking for a way in, with President Mohamed Mursi
demanding
Assad step down immediately, while trying to position himself as a spokesman for the Arab Spring movement regionwide. Turkey, already hosting the rebels and openly backing them, also blasted Assad again today, calling Syria a "
terrorist
" state because it is fighting its own people.
Which is a tough thing for Turkey to get all proactive about with a straight face, as even today they
launched air strikes
against rebel targets inside their own nation as part of a civil war against ethnic Kurds that has been going on for nearly 30 years. Turkey, like Syria, argues their own rebels are "terrorists" and must be wiped out, and like Syria doesn't seem particularly successful at doing so.
But Iraq seems to be the major story in the proxy war today, and as the US ratchets up the rhetoric against what was itself supposed to be a US puppet state (installed in a bloody decade of war) the Maliki government is pushing for some
actual evidence
to back up the allegations. Evidence has never been the strong suit for hawkish US officials, who are instead
pressing
Iraq to start boarding planes to search for the evidence themselves.
http://news.antiwar.com/2012/09/05/netanyahu-angrily-breaks-up-key-cabinet-meeting-on-iran-citing-leaks/
The Israeli Prime Minister and his pro-war crowd seem to have failed at pushing for an immediate strike on Iran
by John Glaser, September 05, 2012
Netanyahu didn't specify what information was leaked, but Israel's top newspaper, Yediot Ahronot, did report that Israeli intelligence organizations disagreed over Israel's ability to strike Iran's nuclear facilities effectively on its own.