Anti War.....
Militants 'a Few Hundred Yards' From Ayn al-Arab
by Jason Ditz, October 02, 2014
ISIS is continuing to push its offensive against the Kurdish border town of Ayn al-Arab, and reports on the ground say they've been more successful than previously suggested.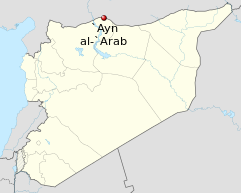 According to the Syrian Observatory for Human Rights,
ISIS as seized more than 350 villages in the area in the last 16 days
, and displaced at least 300,000 people from Ayn al-Arab and the surrounding area.
They continue to get closer to the town, too, despite large numbers of Kurdish militia fighters opposing them. On Monday, they were reportedly 5 km from town. On Tuesday they were 3 km away. This morning, they are said to be only "
a few hundred yards
" away.
Ayn al-Arab would give ISIS a long, contiguous border with Turkey. The bigger deal would be the psychological impact on the Syrian Kurds, however, who had been successful in defending the town in the past, but seem to be losing ground now in the wake of ISIS offensives.
Fighting Is Ongoing, Militia Says
by Jason Ditz, October 02, 2014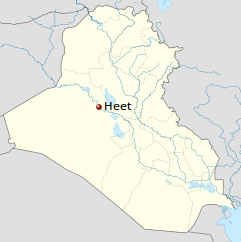 Iraqi state media reported ISIS has seized the town's police station as well as the mayor's office, but the tribal fighters say that the battle is ongoing, and that ISIS can't move freely inside the town.
Just northwest of Ramadi, Hit is along the main highway leading to Haditha, and Haditha Dam has been an important target for ISIS in recent months. The loss of the town would give them another route through which to target the dam.
Though ISIS controls the majority of the Anbar Province, several individual towns have remained independent. If they stay that way, ISIS may find the Iraqi military trying to use them as staging grounds in the fight to retake the area.
UN Releases Iraq Report As 291 Are Killed