http://en.ria.ru/business/20140514/189817126/Russian-Chinese-Energy-Giants-Discuss-Cooperation.html
MOSCOW, May 14 (RIA Novosti) – The head of Russia's largest oil company Rosneft met with a senior Chinese energy official on Wednesday to discuss joint cooperation projects with China's state-owned giants Sinopec and the China National Petroleum Corporation, Rosneft said in a statement.
"The sides said they were satisfied with the level of cooperation, marking a common intention to develop and expand partnership," the Moscow-based company said in a statement after talks between Igor Sechin and Wu Xinxiong, the director of the Chinese National Energy Administration.
Rosneft is involved in a number of projects with its Chinese partners.
In October last year, Rosneft and China's national oil giant CNPC signed a memorandum on establishing a joint venture for upstream developments in East Siberia, with Rosneft holding 51 percent and CNPC the remaining 49 percent.
The joint venture will develop the Srednebotuobinsk field, with Rosneft's Taas Yuriakh unit holding the license for the field's development. The Russian company has also reached an agreement with Sinopec to supply 10 million tons of oil per year during a 10-year period.
In February, Sechin said Rosneft could strike a deal with its Chinese partners to establish a joint venture on extracting oil in Russia, including on the continental shelf.
Preparations are underway for the visit of Russian President Vladimir Putin to Shanghai next week to cement economic ties with China, including on energy. During the visit, Russia and China could agree on long-term gas supplies and increasing oil supplies.
The current standoff between Russia and the EU over Crimea is likely to give an impetus to Moscow's long-awaited deal on exporting up to 60 billion cubic meters of gas per year via the eastern route to China, the largest market for Russian gas in the Asia-Pacific region.
http://en.ria.ru/russia/20140514/189826528/Russia-Can-Diversify-Away-From-EU-as-China-Welcomes-Gas.html
BRUSSELS, May 14 (RIA Novosti) – Supplying gas to China is a logical move for Russia, given Chinese demand and the country's willingness to pay a fair price, Gazprom advisor Marcel Kramer said Wednesday.
"The Chinese are making an important step of getting more natural gas in their energy mix," said Kramer, an advisor to Gazprom's management on the South Stream pipeline and European affairs.
"It is wise from a Russian point of view to work on diversifying its markets and on supplying those people who want to get the supply and are willing to pay a fair price for it," Kramer said during a conference on EU-Russian energy cooperation in Brussels.
He added that the move is a signal for the EU, amid considerable uncertainty about whether US natural gas will actually be supplied to Europe.
Kramer explained that the recent shift to Asian markets such as China and India does not mean that Gazprom is suspending ties with EU partners.
"We should not forget that Europe is still extremely important as a market for Russian exports and there is a very strong commitment in Russia, also in Gazprom, toward maintaining a strong reputation in the European market as a reliable supplier," Kramer said.
Preparations are underway for the visit of Russian President Vladimir Putin to Shanghai next week to cement economic ties with China, including on energy. During the visit, Russia and China could agree on long-term gas supplies and increasing oil supplies.
The current standoff between Russia and the EU over tensions in Ukraine is likely to give an impetus to Moscow's long-awaited deal on exporting up to 60 billion cubic meters of gas per year via the eastern route to China, the largest market for Russian gas in the Asia-Pacific region.
http://en.ria.ru/world/20140514/189825593/Lavrov-Says-Hysterical-US-Policy-Makes-Russia-Consider.html
MOSCOW, May 14 (RIA Novosti) – Russia will be obliged to take retaliatory measures if the West continues its sanctions policy, Russian Foreign Minister Sergei Lavrov said Wednesday.
"If the West continues these absolutely non-professional hysterical policies, we would have to think what we can do in return," Lavrov said during an English-language interview with Bloomberg.
The minister, however, emphasized that Russia was not looking for confrontations and would not like to parrot Western countries' behavior.
"We are not looking for confrontation and we don't want to mimic the hectic gestures made by Washington, Brussels, some other capitals, reluctantly most of them, by the way," Lavrov stressed.
The Russian diplomat at the same time claimed that all threats coming from Washington, as well as European capitals, are highly unprofessional, far from reality and driven only by the desire to seek revenge.
"I don't think that economic sanctions are being considered seriously … The discussions, as I can perceive them, they are based on the desire to get revenge, which is always very bad for politicians, which is not professional for anyone who wants to be engaged in serious politics, and revenge would probably have some effect, no doubt," the Russian foreign minister said.
"If the West, just for the sake of revenge, is ready to sacrifice its reputation as a reliable partner for the entire world economy … it is up to them to decide. The entire world would think differently," Lavrov added.
Following Crimea's reunification with Russia in mid-March, the US and EU imposed targeted sanctions against high-ranking Russian officials, freezing their assets and banning them from obtaining visas. Seventeen Russian companies are also on the blacklists, which have been repeatedly expanded.
Russia has also been continuously threatened with broader sanctions that could hit key sectors of the country's economy in the event of further escalation of the Ukrainian crisis.
Moscow has condemned the measures, calling the policy of sanctions "inappropriate and counterproductive" and warned its Western partners about the "boomerang effect" that sanctions would have.
http://www.zerohedge.com/news/2014-05-13/russia-holds-de-dollarization-meeting-china-iran-willing-drop-usd-bilateral-trade
Russia Holds "De-Dollarization Meeting": China, Iran Willing To Drop USD From Bilateral Trade
Submitted by Tyler Durden on 05/13/2014 17:47 -0400
But until now much of this was in the realm of hearsay and general wishful thinking. After all, surely it is "ridiculous" that a country can seriously contemplate to exist outside the ideological and religious confines of the Petrodollar... because if one can do it, all can do it, and next thing you know the US has hyperinflation, social collapse, civil war and all those other features prominently featured in other socialist banana republics like Venezuela which alas do not have a global reserve currency to kick around.
Or so the Keynesian economists, aka tenured priests of said Petrodollar religion, would demand that the world believe.
However, as much as it may trouble the statists to read, Russia is actively pushing on with plans to put the US dollar in the rearview mirror and replace it with a dollar-free system. Or, as it is called in Russia, a "de-dollarized" world.
Voice of Russia reports
citing Russian press sources that
the country's Ministry of Finance is ready to greenlight a plan to radically increase the role of the Russian ruble in export operations while reducing the share of dollar-denominated transactions
. Governmental sources believe that the Russian banking sector is
"ready to handle the increased number of ruble-denominated transactions"
.
According to the Prime news agency, on April 24th the government organized a special meeting dedicated to finding a solution for getting rid of the US dollar in Russian export operations.Top level experts from the energy sector, banks and governmental agencies were summoned and a number of measures were proposed as a response for American sanctions against Russia.
Well, if the west wanted Russia's response to ever escalating sanctions against the country, it is about to get it.
The "de-dollarization meeting" was chaired by First Deputy Prime Minister of the Russian Federation Igor Shuvalov, proving that Moscow is very serious in its intention to stop using the dollar. A subsequent meeting was chaired by Deputy Finance Minister Alexey Moiseev who later told the Rossia 24 channel that "the amount of ruble-denominated contracts will be increased", adding that none of the polled experts and bank representatives found any problems with the government's plan to increase the share of ruble payments.
For the benefit of our Russian-speaking readers, the interview with Moiseev is below and the transcript
can be found here
:
( English translation of transcript below )
http://www.vestifinance.ru/articles/42686
Moiseev volume of ruble payments will increase
The Finance Ministry said the government realized the idea of ​​an increase in ruble settlements under export contracts.
The banking sector is ready for such changes.
By what contractual counterparties Russian companies pay for supplies of goods and services in rubles?
What could be the positive results of the transition to settlements in the Russian currency, and whether the Office adopted decisions on the national payment system, in an exclusive interview to "Russia-24", said Deputy Finance Minister Alexei Moiseev.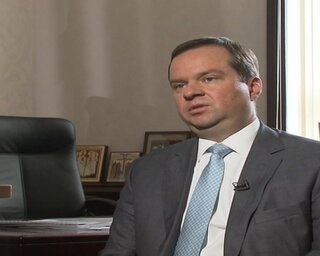 The Finance Ministry said the government realized the idea of ​​an increase in ruble settlements under export contracts.
The banking sector is ready for such changes.
By what contractual counterparties Russian companies pay for supplies of goods and services in rubles?
Alexey, the Finance Ministry said the government sold the idea to increase the value of ruble payments on export contracts, and the banking sector in favor of such an initiative.
By what contractual counterparties Russian companies pay for supplies of goods and services in rubles?
You know, frankly, there are absolutely no restrictions on which it would be impossible to carry out calculations in rubles.
For some do it a bit easier to do it some other more complicated.
But are such that the actual transfer payments in rubles between Russian supplier, international trader or an international bank in rubles for goods delivered or services, it will not affect neither the cost specified in the contract, if we are talking about a commodity is likely is the cost in dollars.
Well, let it be in dollars.
Similarly, if a product that comes in a country where the settlement currency is any other.
It is not necessary that the calculation can not be here in rubles.
Buyer pays in the currency in which it is convenient, but in the end the bank simply converts currency into the currency of the Russian Federation and is the provider of currency translation of the Russian Federation on its ruble accounts.
Moreover, we have no restrictions in terms of exchange controls on settlements in rubles between residents.
We have, for example, some contracts for some countries are calculated in rubles.
If someone has such rubles and he wants them to spend to buy Russian goods and services, then it can do directly, bypassing the operation of conversion here.
There is no need to convert currencies in either direction.
Obviously, this raises some additional banking operation associated with hedging the currency risks associated with the fact that if the currency of payment and currency receipts are different, there is an additional conversion, which is likely to be somewhat more expensive.
Any contract with the ruble or other national currency, it is less liquid than the contract with the dollar.
That is, it is clear that it will be some additional costs on the banking operation.
But, according to our estimates, the costs would be quite minimal.
Is it possible to increase the number of these contracts?
course.
We think that such contracts should be much higher.
We understand that this part is reminiscent of absolute sale of foreign currency earnings.
It would seem, is in contradiction with the thesis on the abolition of foreign exchange control.
But it seems to us that this is not true.
That after all, when we talk about what is a wholly-owned sales in this situation, it does not mean that we do not allow or disallow further operations plan.
clear that getting these rubles, nobody and nothing will limit the exporter from further operations rubles with these in any currency.
If you need to buy something - please, can be translated into dollars.
If you have to pay the debts - please, can be translated into the currency of debt and pay for these services or repayment of debt in the currency that is required by the contract or that the debt contract.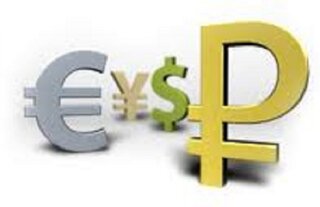 What obstacles might arise?
Existing regulations on foreign exchange control and regulation in any way limit the conduct of such settlements between residents and non-residents in any format in any form.
It is clear that we are all accustomed to and we, of course, easier to act as accustomed.
All my life all those or other traded goods, which are quoted in dollars, and almost all commodities are traded in dollars.
But you see, just as we are always paying cards of international payment systems that do not pay attention to what these with you our transaction between the Russian card holder and a Russian bank are processed outside of the Russian Federation.
And it did not bother us at all until recently.
It was comfortable, and it was all fine.
Nevertheless, you know that now was another decision and the president signed into law on May 5 "Amendments to the Law on the National Payment System", which requires that within two months there have a national system of payment cards, which would be processed transactions between residents and would have been processed in the territory of the Russian Federation.
Roughly the same thing here.
Where additional inconveniences that arise from the use of the national currency, is not very significant, I believe it is necessary to go to these inconveniences.
This additional security it is very significant.
This ratio, when on one side of the scale, it is less convenient and slightly more expensive, on the other side - it's safer.
I think in this situation, of course, we have to work towards solutions that are safer.
You are talking about the creation of the national payment system.
Are there any early results and determine whether it is the concept of creation?
Act signed by President.
The law spelled out in sufficient detail the basic elements and design of this system.
Now the main question raised in front of the Bank of Russia, so they decided in the short term, whether they will use the existing Russian propositions.
Russian There are several existing card systems, I will not call them now, they are known, and the Bank of Russia is currently conducting an audit of these systems : how you can take some developments from them, or should be taken as a whole, or all rebuilt.
That is the main question that now stands in front of the Bank of Russia as responsible for the organization of settlements on the territory of the Russian Federation.
This is the main question that all concerned.
Once the Bank of Russia will give the answer to this question, I think that, according to many observers, to many experts, it will take somewhere around three to six months to build full-fledged Russian payment card system.
We, for our part, we will actively, to the extent possible, the Bank of Russia to help.
If you need additional changes in the law, we will certainly initiate such changes, as a government, you know, unlike the Bank of Russia has the right of legislative initiative.
Speaking of calculations in rubles in foreign trade as possible to move step by step calculations for the ruble and as far as possible at all in the modern global economy?
We according to some calculations, and so are payments in rubles.
We have to open in December 2010 exchange trading "ruble - Yuan."
Moreover, I would note that this is not Hong Kong Yuan.
Possible through the Moscow Stock Exchange and the Shanghai Stock Exchange yuan so under certain conditions due to the severity of the Chinese currency controls for service is export-import trade.
We have precedents when the calculations are carried out in rubles with some Southern European countries.
And for quite a long time has been extended for rubles trade with Ukraine.
And even some period payments in rubles were allowed, including for Russian gas supplies.
As for Ukrainian exports to Russia, I'm talking about the situation that existed before the current one, when she could be like a normal economic cooperation.
Back in 2013, I understand that around 40% of all deliveries of Ukrainian goods to Russia, were paid in rubles, which are then either converted or transferred or used to buy Russian goods, supplies to Ukraine.
Such precedents have.
Any difficulties in terms of foreign exchange transactions are not here.
The market is quite well developed.
It is not only the Russian banks.
We began to criticize that we will drive the foreign buyers in Russian banks, it is not.
London's largest banks, and when I say "London", it does not mean that they have headquarters in London.
They operate on the London foreign exchange market.
Almost all offer competitive contracts for the conversion of rubles ruble and hedging currency risk and interest rate risk.
Here we can say that over the past few years, the industry has evolved quite a bank, so that the client can use it convenient bank for the implementation of its foreign currency exchange transactions for Russian supplier to receive payment in Russian rubles.
And what negative consequences might be?
I see only one microscopic negative consequence.
Can be small additional costs associated with the large imports.
If the government decides that a certain proportion of some product or some service is 100%, then, obviously, there may be minor costs associated with the fact that we must first change everything for rubles, and then back into another currency service for imported components, some equipment, or for debt service of the exporting company.
This is a rather extreme case, and it's difficult to say how the government Considering all these positions implements its powers.
But, naturally, we believe that, again, realizing that it is a recurrence of currency control in this situation, such powers may well be realized.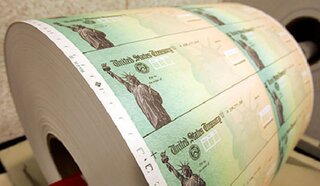 Recently, the media reported that Russia had begun to hold U.S. bonds.
Is this true?
And if so, in what is now the country will invest Russia?
It is very difficult to comment on here for sure, it powers of the Bank of Russia.
Composition of reserves we have revealed a certain lag.
And, like you, I look forward to the publication of the next report of the Bank of Russia for reserve management.
While he has not come out, comes out with a large backlog.
This is done deliberately in order to avoid causing market speculation about it.
But when we read this thing, we are going to have to judge it accurately.
And now I know just like you, on the basis of publications, primarily from the Western press.
By and large, it seems to me that there is a certain duality of consciousness in terms of what is called the reserve currency.
On the one hand, the reserve currency - is a reliable currency, with which nothing can ever happen and will not default on government debt, where there will be no serious fluctuations, and so on.
Yet reserve currency - is one in which you can invest in large volumes.
And in large quantities can only invest in the currency in which a large amount of debt.
So, of course, America, with its enormous amount of debt, it is, in my opinion, completely irreplaceable, since, of course, a country with a large volume of reserves, they became hostages of the American bond market is the most liquid and the most voluminous.
This, of course, certain realities of life, which can not be ignored.
But again, this is purely my expert reasoning here all decisions taken by the Bank of Russia.
I am sure that the Central Bank decides that match the current situation.
Interview conducted correspondent TC "Russia-24" Alexander Suvorov.
BACK to ZH below ......
Further, if you thought that only Obama can reign supreme by executive order alone, you were wrong - the Russians can do it just as effectively. Enter the"currency switch executive order":
It is interesting that in his interview, Moiseev mentioned a legal mechanism that can be described as "currency switch executive order",telling that the government has the legal power to force Russian companies to trade a percentage of certain goods in rubles. Referring to the case when this level may be set to 100%, the Russian official said that "it's an extreme option and it is hard for me to tell right now how the government will use these powers".
Well, as long as the options exists.
But more importantly, none of what Russia is contemplating would have any practical chance of implementation if it weren't for other nations who would engage in USD-free bilateral trade relations. Such countries, however, do exist and it should come as a surprise to nobody that the two which have already stepped up are none other than China and Iran.
Of course, the success of Moscow's campaign to switch its trading to rubles or other regional currencies will depend on the willingness of its trading partners to get rid of the dollar. Sources cited by Politonline.ru mentioned two countries who would be willing to support Russia: Iran and China. Given that Vladimir Putin will visit Beijing on May 20, it can be speculated that the gas and oil contracts that are going to be signed between Russia and China will be denominated in rubles and yuan, not dollars.
In other words, in one week's time look for not only the announcement of the Russia-China "holy grail" gas agreement described
previously here
, but its financial terms, which now appears virtually certain will be settled exclusively in RUB and CNY. Not USD.
And as we have explained repeatedly in the past, the further the west antagonizes Russia, and the more economic sanctions it lobs at it, the more Russia will be forced away from a USD-denominated trading system and into one which faces China and India. Which is why next week's announcement, as groundbreaking as it most certainly will be, is just the beginning.
http://www.zerohedge.com/news/2014-05-13/russia-retaliates-blocks-gps-bans-us-use-its-rocket-engines
Russia Retaliates: Blocks GPS, Bans US Use Of Its Rocket Engines
Submitted by Tyler Durden on 05/13/2014 10:11 -0400
*ROGOZIN: RUSSIA TO HALT U.S. GPS BASES IN RUSSIA ON JUNE 1:IFX
*

RUSSIAN BAN ON ROCKET USE FOR US MILITARY SATELLITE LAUNCHES

: IFX
He further added that Russia will not extend its partnership in the International Space Station beyond 2020 (which suggests Russia does not expect a quick resolution to the current tensions).
As RT reports,
Moscow is banning Washington from using Russian-made rocket engines, which the US has used to deliver its military satellites into orbit, said Russia's Deputy PM, Dmitry Rogozin, who is in charge of space and defense industries.




According to Rogozin, Russia is also halting the operation of all American GPS stations on its territory from June 1.




Russia currently hosts 11 ground-based GPS stations, the Deputy PM said.




The move comes after the US refused to place a signal correction station for Russia's own space-based satellite navigation system, GLONASS, on American territory, he explained.
This is a major problem for the US military because (as Bloomberg reports),
The Pentagon has no "great solution" to reduce its dependence on a Russian-made engine that powers the rocket used to launch U.S. military satellites, the Defense Department's top weapons buyer said.




"We don't have a great solution," Frank Kendall, the undersecretary of defense for acquisition, said yesterday after testifying before a Senate committee. "We haven't made any decisions yet."




Defense Secretary Chuck Hagel ordered the Air Force to review its reliance on the rocket engine after tensions over Russia's takeover of Ukraine's Crimea region prompted questions from lawmakers about that long-time supply connection.




United Launch Alliance LLC, a partnership of Lockheed Martin Corp. and Boeing Co., uses the Russian-made RD-180 engine on Atlas V rockets.
"The US is certainly one of the world's leaders. At some point it seemed that it was the only leader and a uni-polar system was in place. Today it appears that is not the case.Everything in the world is interdependent and once you try to punish someone, in the end you will cut off your nose to spite your face," he said.
And for those who doubt War is out of the question....
http://barentsobserver.com/en/security/2014/05/russia-bans-police-emergency-and-military-employees-traveling-abroad-13-05#.U3H-GAvKhWh.twitter
Russia bans police, emergency and military employees from traveling abroad