Frontrunner in Afghan vote rules out coalition government
(Reuters) - A frontrunner to succeed Hamid Karzai as Afghanistan's president voiced the possibility of teaming up with a rival on Wednesday but ruled out forming a coalition government in order to avoid a second-round runoff.
Afghanistan
voted in a landmark presidential election last weekend which, if successful, will usher in the first democratic handover of power in the country's history as Karzai prepares to step down after more than 12 years in office.
Preliminary tallies put former foreign minister Abdullah Abdullah in the lead in parts of the capital Kabul. But it could be weeks before a countrywide winner emerges from the field of eight candidates because Afghanistan's rugged terrain and weak infrastructure make tallying all the ballots so difficult.
Speaking to Reuters at his home on Wednesday, Abdullah said he met his rival, another ex-foreign minister Zalmai Rassoul, shortly after the April 5 election to discuss possibilities.
"I had asked for that meeting. We had a good discussion. I will not go into the details of it but you can imagine that at this stage we are not talking about the weather or
leisure
," he said.
"We have been in the same government in the old days, we have been friends for many years. So that is the personal part of it. The rest of it depends on the common understanding of certain subjects and certain policies."
Abdullah has been noticeably more critical of the other frontrunner, ex-finance minister Ashraf Ghani. Asked if he could work with Ghani, he said with a tinge of sarcasm: "Mr Ghani has declared himself the winner. So let him absorb the victory."
If none of the candidates gets more than 50 percent, a runoff will have to be held, at the earliest in late May, considerably prolonging the wait for a winner to be declared.
WEST WATCHING CLOSELY
Western powers, who are withdrawing most of their forces from
Afghanistan
this year, are watching the process intently after a messy presidential election in 2009 resulted in allegations of mass fraud and ballot stuffing.
Foreign donors, who are hesitant about bankrolling the Afghan government after the bulk of NATO troops leaves, will also closely scrutinize the composition of the country's future government to decide if they can work with the new team.
The protracted nature of the vote-counting process, which requires ferrying ballot boxes from remote parts of Afghanistan by donkey or mule, has sparked speculation that some of the candidates might opt for a closed-door deal to avoid a runoff.
It was not clear what any such deal would entail.
Abdullah, a trained ophthalmologist turned anti-Soviet resistance fighter, ruled out the possibility of a coalition government.
"The team which will govern Afghanistan will not be an exclusive team. The inclusiveness is part of our strategy," he said. "But that does not suggest that we are making a coalition government in order to avoid a runoff or anything like it."
Abdullah, who failed in his presidential bid in 2009 and complained the poll was marred by massive ballot box stuffing, deployed thousands of observers across Afghanistan to monitor the election this time around.
But he declined to say if he had scored above 50 percent based on their observations.
"From their observations on the ground and also from the tallying that we have been doing on the basis of the results sheets that we have received through our observers and monitors from all around the country, it sounds good for us," he said.
Asked if he believed the election would be decided in one round, he said: "Hopefully. Most probably."
Full Scope of Fraud Still Unclear as Commission Vows to Throw out Ballots
by Jason Ditz, April 09, 2014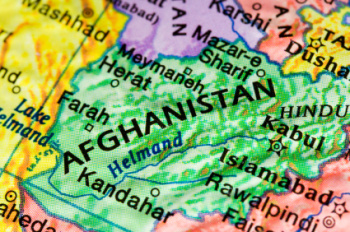 The announcement is unsurprising, since several candidates have already complained about fraud against themselves, and this is of course Afghanistan, where the level of corruption is so staggering that the real news would be if they had miraculously pulled off anything resembling a credible vote.
ECC officials suggested it was unclear just how much fraud they were dealing with yet, with the head of the commission saying only "it might not have been a small amount."
The commission has received thousands of complaints about the election, and expects many more in the weeks to come, as ballots slowly make their way to the capital to be counted. The process is expected to take weeks, and lead to a run-off vote in late May.
IAEA: All Measures Implemented as Planned
by Jason Ditz, April 09, 2014
The International Atomic Energy Agency (IAEA) gave a huge sign of approval to the ongoing P5+1 nuclear talks with Iran, praising the nation for its cooperation and insisting all the measures agreed on in the interim deal have been implemented by Iran exactly as planned.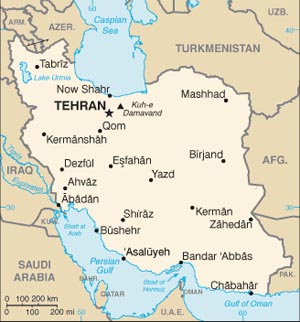 IAEA chief Amano Yukiya conceded that the process was going to take time to implement, but that everything was going to schedule, and the safeguards department is keeping in close contact with Iran throughout.
That kind of vote of confidence is hard to find, and particularly irksome to the US, which is continuing to downplay the chances of a deal being reached with Iran, suggesting the gaps are too great.
With new talks set to start, the US is setting up myriad excuses for them not working, focusing primarily on things like Iran's conventional military arsenal that are totally outside of the purview of the IAEA, or Iran's safeguards agreement.
Insists Oil for Goods Deal None of America's Business
by Jason Ditz, April 09, 2014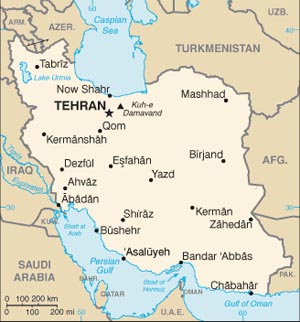 Ryabkov insisted the Russian government wouldn't be intimidated by threats of sanctions, and that unilateral US sanctions would be illegitimate. He went on to insist Russia wants closer economic ties with Iran.
The US threats are particularly limited nowadays, since the US is already sanctioning Russia over the annexation of Crimea, and has so little trade with Russia to begin with that they can't realistically cut that much more out.
Russia began talks with Iran about the deal after the P5+1 interim nuclear deal, andcould be worth $15 to $20 billion for the two nations. Iran will be trading the oil at a value somewhat below market price, and getting goods in return since Iran's banks are virtually impossible to transact business with anymore.
by Jason Ditz, April 09, 2014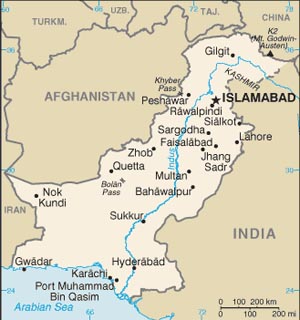 No credit has been claimed for the attack, the first major attack since the Pakistani Taliban announced the extension of a ceasefire earlier this week. Some rival factions have panned the ceasefires and overtly tried to undermine them in the past.
The arrests led to the announcement of dramatically increased inspection of fruit transports around the nation's marketplaces, though there seems to be no real reason why the bombers would need to rely on fruit for the smuggling and not use literally any other kind of container when convenient.
Bombers Strike Across Baghdad and Southern
Iraq; 61 Killed, 197 Wounded