Afghanistan.....
Blackmail latest ploy for BSA signing......
Faults US Lack of Planning to Tackle Corruption
by Jason Ditz, March 21, 2014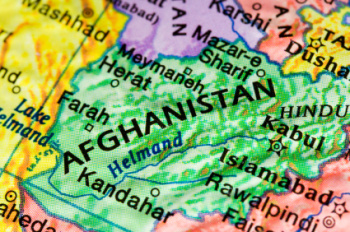 Afghanistan regularly lands at the top of lists of most corrupt nations on the planet, usually followed by admonishments from the US. Sopko warned that the lack of any specific US plan to tackle the corruption meant a lot of reconstruction efforts were wasted, and may wreck what reconstruction projects managed to get done.
While everyone seemingly shrugs off the corruption now, Sopko warned that may not be the case after the end of the year, when NATO will hype the drawdown as the "end" of the war. Afghanistan will at least nominally be standing on its own.
And it's at that point that its ridiculous levels of corruption are going to start to cost it mightily, as a haven for money laundering where bribery is an expected part of government deals will inevitably start facing blacklistings.
Latest terror attack in Kabul ahead of the Election......
Attackers Hid Pistols in Their Socks
by Jason Ditz, March 21, 2014
AFP reporter Sardar Ahmad, his wife and two of his children
were among nine people killed
in an attack on the Serena hotel in Kabul, a luxury hotel popular with foreign diplomats.
Reports say the attackers, four teenagers, managed to sneak pistols into the hotel hidden in their socks, and got past several layers of security at the hotel before launching their
attack at the buffet
.
Though the attackers had only tiny pistols they managed to keep shooting for two solid hours until security forces managed to kill the last attacker.
The interior ministry said they believe the attack is "threatening the security of the election" in April, and that the believe the target was an Afghan Senator, who was injured but alive. Three other MPs were also there, and threw their drinks at the attackers, escaping unharmed.
Iraq - terror attacks on the rise as Iraq nears its Elections......
Iraq Police Targeted Across Iraq: 113 Killed, 148 Wounded