Gazprom = Russia's trump card......
The Most Important Company In Europe
Submitted by Tyler Durden on 03/22/2014 14:14 -0400
And a little more color on this soon-to-be-critical company... Pages 10-12 are of particular importance...
Ukraine.......
http://www.bbc.com/news/world-europe-26698754
Russian troops storm Ukrainian bases in Crimea
Shooting and explosions have been heard as Russian troops backed by armoured vehicles stormed a Ukrainian airbase in Crimea.
Reports say at least one person was injured during the assault on Belbek base, near Sevastopol. The base is now said to be under Russian control.
Earlier, several hundred unarmed protesters seized a Ukrainian naval base at Novofedorivka, western Crimea.
Pro-Russian militia have also been seizing Ukrainian navy ships.
The BBC's Ian Pannell, in Crimea, says the Ukrainian troops on the peninsula feel beleaguered and abandoned by their commanders in Ukraine.
On Friday, Russian President Vladimir Putin signed a law formalising Russia's takeover of Crimea from Ukraine, despite fresh sanctions from the EU and the US.
'All is in smoke'
In Belbek, two armoured personnel carriers burst through the wall of the base followed by Russian troops firing weapons in the air.
An ambulance was then seen entering the base amid reports that at least one person was injured.
The Ukrainian soldiers were later gathered at the base main square in front of the heavily armed Russian troops.
The storming followed an ultimatum by the Russians to surrender.
The Belbek base commander earlier told the few dozen troops still there to shoot in the air if they were attacked.
He said he had been waiting for days for orders from Kiev but told the BBC that none had been issued.
Ukraine's military chiefs deny this, saying each unit in Crimea has been issued with clear orders on what to do if attacked.
In Novofedorivka, attackers threw smoke bombs at the base.
"All is in smoke. We retreated to the main headquarters," a spokesman for the Ukraine defence ministry's Crimean region, Vladyslav Seleznyov, was quoted as saying by Ukrainian media.
He later said the Ukrainian forces had left the base after performing the national anthem.
Pro-Russian militia - backed by Russian forces - have already seized a number of Ukrainian bases in the southern peninsula.
"All of Crimea is Russia, and the Ukrainian force must leave," one of the pro-Russian activists told the BBC.
Russian troops have taken over control of Crimea following last month's overthrow of Ukrainian President Viktor Yanukovych after mass street protests.
The Kremlin says it acted to protect its "compatriots" in Crimea from "fascists" moving in from the mainland Ukraine.
Kiev denies the claim, accusing Moscow of "blatant lies" to justify the land grab.
Ukraine and the West have condemned as "illegal" the 16 March referendum in Crimea, where voters backed a proposal to re-join Russia.
Russian President Vladimir Putin has since signed a law formalising Crimea's takeover.
The US and EU have responded with a series of sanctions targeting those individuals - including senior officials - involved in what Washington and Brussels describe as Crimea's "annexation".
and.....
http://www.zerohedge.com/news/2014-03-22/russian-forces-storm-crimean-military-base-belbek-live-webcast
Russian Forces Storm Crimean Military Base In Belbek - Live Webcast
Submitted by Tyler Durden on 03/22/2014 11:12 -0400
As we
reported earlier
, while Ukraine military forces are either slowly leaving the Crimea or joining the Russian army, one outpost, that at the Crimean airforce base of Belbek, remains undaunted by Russian demands to hand over the premises as the
Russian ultimatum to surrender has expired
, and moments ago wire services reported that shots were fired as Russian forces stormed the front gate of the Crimean outpost. Watch a live webcast from the scene below as the Russian force take control of the last place of presence of Ukraine forces in the Crimea.
Update: Curiously, as soon as we put the live webcast on, this happened:
Ukraine Troops In Crimea Refuse To Leave While Russia Takes Over Most
Of Ukraine Navy Fleet
Submitted by Tyler Durden on 03/22/2014 08:59 -0400
As of Friday, the Ukraine has, as we predicted a month ago, been officially divided in two. As AP
reported earlier
, "two almost simultaneous signatures Friday on opposite sides of Europe deepened the divide between East and West, as Russia formally annexed Crimea and the European Union pulled Ukraine closer into its orbit. In this "new post-Cold War order," as the Ukrainian prime minister called it, besieged Ukrainian troops on the Crimean Peninsula faced a critical choice: leave, join the Russian military or demobilize. Ukraine was working on evacuating its outnumbered troops in Crimea, but some said they were still awaiting orders."
However, it appears it is not so much a question of figuring out how to evacuate the troops, but rather motivating them. As
RIA reports
, "less than 2,000 of Ukrainian troops serving in Crimea decided to leave the peninsula for Ukraine, the Russian Defense Ministry said on Saturday.
"As of March 21, less than 2,000 out of 18,000 Ukrainian servicemen staying on the territory of the Republic of Crimea decided to go to Ukraine,"
the ministry said in a statement.
Those willing to continue their service in the Ukrainian armed forces will be provided with transport to carry their families and belongings to the Ukrainian territory, the ministry added. So while Russia is saying good riddance of foreign troops situation in its brand new territory, it is at least being kind enough to provide the means to depart.
Meanwhile, Russia, already in control of the critical warm water port of Sevastopol, just became the brand new owner of virtually the entire Ukraine navy fleet.
A total of 147 military units in Crimea have hoisted Russian flags instead of Ukrainian and applied to join the Russian armed forces.




"St. Andrew's flags of the Russian Navy have been raised on 54 out of 67 vessels of the Ukrainian Navy, including eight warships and one submarine," the defense ministry said.




Ukraine's only submarine, the Zaporizhzhia, joined the Russian Black Sea Fleet earlier on Saturday and will be soon relocated to its base.
So while the last vestiges of Ukraine military presence in the Crimea slowly disappear, one place that still refuses to give in to Russians, is the Belbek air force base in east Crimea, made known several weeks ago for the stand off between Russian and Ukraine troops. As shown on the picture below, the troops are waiting for order from Kiev, while the Russian soldiers have all the time in the world to wait as the besieged base is emptied out.
AFP adds that
some 200 unarmed pro-Russian protesters stormed the base, as the soldiers have barricaded inside and are throwing smoke bombs.
Russia's Medvedev says Ukraine owes Russia $16 billion: agencies
(Reuters) - Russian Prime Minister Medvedev said in a meeting with President Vladimir Putin on Friday that in total Ukraine owes Russia $16 billion, local news agencies reported.
Medvedev said that Ukraine owes Russia $11 billion because the treaty under which Russia provides Ukraine with cheap gas in return for the Sevastopol naval base was "subject to denunciation".
In addition, he said that Ukraine owes Russia $3 billion for a recent loan in the form of Russian purchase of Eurobonds, and that around $2 billion is owed to Gazprom, Russia's state-controlled gas concern.
Russian FM Warns Sanctions War Counterproductive
by Jason Ditz, March 21, 2014
Officials familiar with the situation say that the ongoing tit-for-tat sanctions between Russia and the US are likely over for the time being, at least on the Russian side, as President
Putin is rejecting calls
for more retaliation.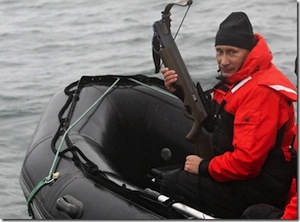 Russia's Foreign Ministry
urged the US not to
make any more hostile actions either, warning that imposing yet more sanctions would not serve America's interest and was an irresponsible threat to bilateral ties.
As a practical matter, the sanctions on both sides have had little to no real impact, and even the US sanctions against "wealthy Russians" were blunted by apparent anticipation on that side, with billionaire Gennady Timchenko
selling all his shares
in a US firm the day before the sanctions came out.
Russia's central bank
has similarly promised
to back the sanctioned Rossiya Bank, which President Putin suggested he wants to open an account at now that it is a target. If anything, the sanctions might serve as a publicity coup for the company.
On both sides that's been the story so far, with US hawks bonding over inclusion on a Russian travel ban list, and Russian officials
similarly
united by being part of the "targeted" faction.
The one practical harm the sanctions have done is Visa and MasterCard cutting ties with Russia's SMP bank,
which is odd because the bank wasn't actually sanctioned.
Rather, the companies appear to have acted unilaterally because some of the sanctioned "wealthy Russians" owned stock in the bank.
EU Talks Replacing Russian Energy, But Where?
by Jason Ditz, March 21, 2014
Though the German government has so far given its support to escalating a sanctions war with Russia, the nation's main trade body is warning that some 6,200 German countries trade with Russia, and many are facing "
catastrophe
" if those sanctions start getting worse.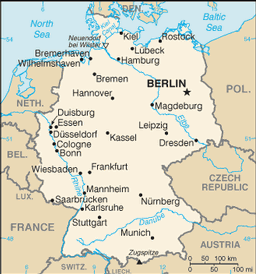 This shouldn't have been news to Chancellor Merkel, as Germany gets roughly 40% of its natural gas from Russia. While she seemed willing to ignore
economic costs
to spite Russia over the Ukraine dispute, the political costs of this could rapidly be getting too high to stomach.
The EU as a whole is extremely dependent on Russia for energy, and while officials continue to give lip-service to "replacing" Russia as a supplier, they offer no specifics on where this gas is going to come from.
Belbek Airbase Holds Out, Claiming no Orders from Kiev
by Jason Ditz, March 21, 2014
The
truce
between Russian and Ukrainian Defense Ministries expired today, and so did Russia's promise not to take action against Ukrainian soldiers on Crimean soil, which after the annexation is now officially Russian soil as well.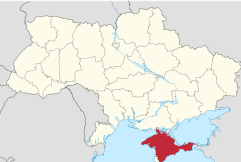 There was no rush to battle, however, as Ukrainian troops
by and large followed orders, packing their bags and withdrawing
back into the Ukraine, taking their families with them.
Not everyone is on the way out, however, as many of the troops at Belbek Air Base remain at their posts, carrying visibly unloaded weapons. They claimed radio silence, with no formal orders from Kiev on whether or not to withdraw, and are waiting to be taken over officially by the Russian military so they can leave.
How many troops this pullout will involve is unclear, as military analysts say Ukraine had 8,000 to 10,000 troops in the Crimea, while Ukraine's Defense Ministry claims over 20,000 deployed there. Of that number, at least some have defected to the Russian side, primarily those who lived in Crimea to begin with, and Russia has been
courting
such defections with a much higher rate of pay and better benefits than Ukraine's own military offers.
Russia may revoke fleet hosting deal with Ukraine, demand $11 bn back – Medvedev
Published time: March 21, 2014 09:48
Edited time: March 21, 2014 12:04
Russia may revoke a deal with Ukraine, which gave Kiev a considerable discount on gas in exchange for hosting the Russian Black Sea fleet. The Russian PM said this would oblige Kiev to return $11 billion which Russia paid to lease the bases.
The deal, which was signed in 2010 in Kharkov, extended permission to Russia to keep the Black Sea fleet at its base in Sevastopol for 25 years after 2017, when the current agreement was due to expire. In exchange Moscow offered Ukraine incentives, including a discount on the price of gas and a waiver for some payments to Russia.
"We started doing this [not requiring the payments from Ukraine – RT] immediately, even though the remaining time for hosting the base under the older document was quite long," Medvedev pointed out. "So Ukraine in fact saved about $11 billion in unpaid payments while the budget of the Russian Federation sustained damages for the same amount."
Medvedev said that now, with Crimea joining Russia, the Kharkov agreement is no longer applicable and should be ended. In that case Russia may seek the return of the $11 billion through the relevant courts.
"Of course these are harsh measures, but on the other hand there is no agreement, and there is the payment we did. Our Ukrainian partners must understand, that one doesn't get paid for nothing," Medvedev said.
On Thursday a Gazprom representative told Izvestia newspaper the cancellation of the Kharkov agreement could
push
the price of Russian gas to $500 per 1,000 cubic metres.
Ukraine running on empty
The PM's statement comes at a time when the Ukraine economy is struggling for cash, with Russian officials insisting they were the first to be interested in Ukraine's economic stability.
The country's treasury is almost
empty
,
as Ukraine's government debt stood at about $66 billion in 2012, which is 37.42 percent of GDP.
The country owes about $2 billion to Russia's Gazprom, with the company insisting that it
didn't want
a gas crisis similar to 2009. The company's CEO Aleksey Miller said he doesn't want Ukraine's economy to collapse, and wasn't asking for something extra, like advance payments.
Talking about Russia's $3 billion loan tranche made in December, Deputy Russian Finance Minister Sergey Storchak said Russia won't require early repayment of the debt, as it is interested in stabilizing the economic situation in Ukraine.
Under the terms of the Russia-Ukraine
deal
signed in December, Ukraine's debt shouldn't exceed 60 percent of GDP. This means that technically Russia has the right to demand the money back before the bonds are due in 2015.
What lies ahead......
http://www.theguardian.com/world/2014/mar/21/eu-mobilises-trade-war-russia-crimea-ukraine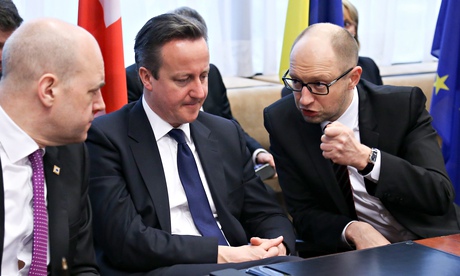 Europe
began to prepare for a possible trade war with
Russia
over
Ukraine
on Friday, with the EU executive in Brussels ordered to draft plans for much more substantive sanctions against Moscow if
Vladimir Putin
presses ahead with Russian territorial expansion.
But the bigger EU countries –
Germany
, France and Britain, all with major but very different interests at stake in Russia – split over the tactics of a new campaign with fears that a trade war would be highly risky and potentially ruinous.
A two-day summit of EU leaders dominated by the
Crimea
crisis ended with 12 Russian politicians and military figures being added to a list of 21 so far subjected to travel bans and asset freezes.
Unlike Washington, which on Thursday blacklisted senior Kremlin figures and oligarchs, the EU list avoided Putin's immediate entourage, instead targeting figures such as Sergei Glazyev, an economic adviser to Putin, Dmitry Rogozin, a deputy prime minister, and the heads of both houses of parliament. "The persons are not so important," said a senior EU official. "It's the climate we're creating." He denied any differences with the Americans. "It's not a beauty contest."
The summit debate, participants and witnesses said, focused on what is known as "stage 3" of a sanctions regime, meaning broader trade and economic sanctions against Russia if the Kremlin escalates operations to seize more territory in Ukraine beyond the Black Sea peninsula of Crimea, whose annexation was formally concluded on Friday in Moscow.
David Cameron
reserved strong language for the Kremlin move. "A sham and illegal referendum has taken place at the barrel of a Kalashnikov," he said. "Russia has sought to annex Crimea, a flagrant breach of international law and something we will never recognise."
Moscow criticised the Foreign Office for its choice of rhetoric on the Ukraine crisis. "We are being reassured that the British government wants to maintain normal diplomatic relations with the Russian Federation. If that is the wish of our British partners, then this relationship has got to be normal and diplomatic including at the level of rhetoric. Good relations ought to be valued. The British side should mind its language. Unfortunately, that's not the case with the British Embassy in Moscow," said the Russian foreign ministry. "It seems that the harsh rhetoric, quite beyond the pale, is meant to cover up the gross inaptitude of the Brussels bureaucracy and its zero-sum motive to engineer a cold war-type geopolitical grab on Russia's borders."
Cameron pointed out that while the EU depended on Russia for a quarter of its gas supplies, the Russian gas monopoly Gazprom relied on Europe for half of its exports. "Russia needs Europe more than Europe needs Russia," he said.
The European commission in Brussels was told to draw up plans for sanctions "in a broad range of economic areas".
Such language masked differences between Britain and France on the one hand and Germany on the other. Following the summit, Germany's chancellor, Angela Merkel, failed to mention the next phase of much more serious penalties, while Cameron emphasised them.
On Thursday, the White House named metallurgy, energy, trade and other areas as possible targets for action. London and Paris wanted to echo this. "The Russians have to see where they will hurt," said one diplomat. Germany, by far Russia's biggest trade partner in the EU and the biggest buyer of Russian gas, has resisted attempts to specify what the sanctions targets might be.
Apart from its energy dependency, the Germans say they have more than 6,000 firms operating in Russia and that 300,000 jobs in Germany depend on trade with Russia.
Cameron was much more explicit on the issue and British officials admitted there were divisions. He mentioned "finance, military, energy" as areas being considered. "There's nothing left out."
That suggested equal pain for the three big countries since Britain has most to lose from financial sanctions, France has billion of euros at stake in defence contracts with Russia, while Germany suffers most from sanctions in the energy sector.
It is not clear when the European commission will deliver its battle plan for expanded sanctions but there is an acute feeling among commission officials that Brussels has been handed a poison chalice. They said as soon as the plans are published or leaked, the Russians will know what to expect or fear and will get their retaliation in pre-emptively, triggering a much bigger crisis between Europe and Russia.
The senior EU official, though, said it would be "really stupid" for the EU to reveal its hand. "The commission is keeping its cards close to its chest. We will not do this in full transparency. It will not be transparent at all."
While the Americans have been much more open in spelling out their plans, the Europeans complain that it is easier for Washington because it has much less to lose, with US-Russian trade volumes barely one-twelfth of that between the EU and Russia.
The senior official said the blacklist was not coordinated with Washington. "We are following our own course. The US is far away."
The EU and the interim Ukrainian government have now signed part of a political and trade pact, the issue that led to the crisis last November that ultimately triggered a revolution in Kiev and Russian intervention in Crimea.
The EU summit agreed to race ahead with similar pacts with Moldova and Georgia, concluding them by June.
http://www.dailymail.co.uk/news/article-2586765/Breaking-News-Defiant-Ukranian-commander-orders-outnumbered-men-stand-ground-expect-engage-Russian-troops-surrounding-military-base.html
BREAKING NEWS: Defiant Ukrainian commander orders his outnumbered men to 'stand their ground' and expect to engage with Russian troops surrounding the military base
Russian troops surround Belbeck Airbase and have given ultimatum




First time Ukrainian military have prepared for an attack




It is the last base held by Ukrainian troops in the region as tensions rise



A Ukrainian military commander has ordered his troops to 'stand their ground' and expect to engage Russian troops as tensions continue to escalate in Crimea.
Russian troops have surrounded the Belbek Airbase near Sevastopol and have issued an ultimatum for their opponents to surrender.
It is the first time the Ukraine military has prepared for an attack by Russian military. It is the last base held by Ukrainian troops in the region.
Colonel Yuli Mamchur was seen talking with Russian opponents as the deadline set for them to leave the base lapsed.
Stand off: A Russian military officer (back) talks to Colonel Yuli Mamchur (left) demanding Ukrainian servicemen to leave a military base in the Crimean town of Belbek near Sevastopol
Prepared: Ukrainian servicemen guard the military base in the Crimean town as tensions in the region heighten
Pro-Russian militia began surrounding the base and armoured vehicles surrounded the gates to the base.
Earlier this week Ukraine started to withdraw its troops from Crimea to the mainland amid fears Russia plans further military incursions into their territory after militiamen seized three Ukrainian ships today.
Russian troops have majority control of the Black Sea peninsula after storming three Ukrainian warships following the takeover of several military bases.
Shots were fired and stun grenades as the Ukrainian corvette Khmelnitsky was seized in Sevastopol while another ship, the Lutsk, was also surrounded by pro-Russian forces.
Ukrainian servicemen were also seen disembarking a third ship, the Ternopil corvette. There were not thought to be any casualties, however.
The action came hours before European Union leaders agreed to widen the list of Russian officials subject to personal sanctions over the seizure of Crimea - while asking the European Commission to prepare for broader economic sanctions if the crisis escalates.
Final unit: The troops in Ukraine's last military base in the Crimea keep updated by watching a small television set
Yesterday ethnic Russians flooded the streets of Crimea as they celebrated the area's referendum to join with neighbouring Russia with fireworks and street parties.
Thousands revelled in Simferopol, the capital of Crimea, where the population is around 58 per cent ethnic Russia.
Soldiers at the Belbek base looked distraught as they received the news of the Moscow bill - regarded as illegal by the international community.
http://www.thestate.com/2014/03/22/3341554/ukraines-east-rallies-for-secession.html
DONETSK, UKRAINE

— More than 5,000 pro-Russia residents of a major city in Ukraine's east demonstrated on Saturday in favor of holding a referendum on whether to seek to split off and become part of Russia.
The rally in Donetsk came less than a week after the Ukrainian region of Crimea approved secession in a referendum regarded as illegitimate by the Western countries. After the referendum, Russia moved to formally annex Crimea.
With Crimea now effectively under the control of Russian forces, which ring Ukrainian military bases on the strategic Black Sea peninsula, concern is rising that Ukraine's eastern regions will agitate for a similar move.
Russia has brought large military contingents to areas near the border with eastern Ukraine. Russian President Vladimir Putin has said there is no intention to move into eastern Ukraine, but the prospect of violence between pro- and anti-secession groups in the east could be used as a pretext for sending in troops.
Eastern Ukraine is the heartland of Ukraine's economically vital heavy industry and mining and the support base for Viktor Yanukovych, the Ukrainian president who fled to Russia last month after being ousted in the wake of three months of protests in the capital, Kiev.
Russia and Yanukovych supporters contend Yanukovych's ouster was a coup and allege that the authorities who then came to power are nationalists who would oppress the east's large ethnic Russian population.
"They're trying to tear us away from Russia," said demonstrator Igor Shapoval, a 59-year-old businessman. "But Donbass is ready to fight against this band which already lost Crimea and is losing in the east."
Donbass is the name for the region of factories and mines that includes Donetsk.
The demonstrators erected about several tents, an ironic echo of the massive tent camp that was established on Kiev's central square after the protests against Yanukovych broke out in late November.
"I'm ready to live in a tent, but I'm not ready to submit to the West, to dance to their tune," said Viktor Rudko, a 43-year-old miner.
The local parliament on Friday formed a working group to develop a referendum analogous to the one in Crimea. Activists on Saturday passed out mock ballots, although no referendum has been formally called.
As tensions roil in the east, the Organization for Security and Cooperation in Europe is deploying an observer team aimed at easing the crisis.
Russian Foreign Ministry spokesman Alexander Lukashevich said in a statement on Friday that Moscow hopes that the 200-strong team "will help to overcome the internal Ukrainian crisis" and ensure the respect for human rights there.
It is unclear whether the team will be allowed into Crimea. Russian forces last week stopped OSCE military observers from entering Crimea. The organization on Friday did not specify whether the observers will go to Crimea.
Lukashevich said on Saturday that the OSCE's mission "will reflect the new political and legal order and will not cover Crimea and Sevastopol which became part of Russia."
Daniel Baer, the United States' chief envoy to OSCE, said the observers should have access to the territory because Crimea remains Ukrainian to the rest of the world.