Accused Thief Has Hand Chopped Off With Sword
by Jason Ditz, February 28, 2014
AQI, which was disavowed by al-Qaeda earlier this month for being too brutal, tweeted several photos leading up to the amputation and one of the aftermath, along with captions saying the amputation was done to "cleanse his sins."
AQI controls much of northern Syria, including virtually the entire Raqqa Province. They have repeatedly clashed with Jabhat al-Nusra, the al-Qaeda faction of choice in the area, as well as other smaller rebel factions.
Nusra has repeatedly faulted AQI for its harsh interpretation of Sharia law, harsh even by al-Qaeda standards, and has demanded they agree to mediation with religious scholars.
AQI Digging In Ahead of Nusra Offensive
by Jason Ditz, February 28, 2014
When al-Qaeda faction Jabhat al-Nusra issued an ultimatum demanding rival al-Qaeda in Iraq (AQI) agree to mediation over the control of northern Syria, they gave AQI five days to acquiesce.
As the deadline nears, it is unsurprising that no deal was reached. Yet AQI is
withdrawing
from several of its more remote possessions unilaterally,
including
the valuable city of Azaz.
This appears to be in anticipation of Nusra's offensive when the deadline passes, as AQI's fighters are reinforcing positions around their primary possession in Syria, the Raqqa Province.
Both nominally al-Qaeda, Nusra has the official imprimatur of al-Qaeda's parent group, which has disavowed AQI as too brutal for their tastes. AQI and Nusra have been fighting off and on for months, and while Nusra initially chased them from a few towns, AQI quickly retook them.
Iran.......
by Jason Ditz, February 28, 2014
Yesterday's
allegation from Reuters
citing an unnamed "source" who claimed the IAEA killed a report critical of Iran to avoid killing negotiations with the country has sparked a harsh reaction from Israel.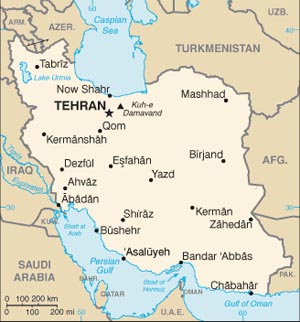 Israeli officials were quick to demand that the IAEA reverse course and immediately release the report. Since Israel opposes the negotiations anyhow, the idea of the IAEA killing them was no doubt appealing.
The only problem is, the IAEA insists the report
never existed in the first place
, and the unnamed source was simply false. The only reports on Iran that ever existed were the ones that were released.
Experts, including former British Ambassador to the IAEA Peter Jenkins, say they believe Iran is now in full compliance with its obligations, and that the remaining issues are related to "past nuclear-related activities."
Blowback........ Foreign policy muddles ( Iraq , Afghanistan Syria , Iran ) lead to a belief the US lacks will , coherent foreign policy , that amateurs are involved and that opportunities are available .....Putin clearly has no fear and little respect for the US !
Ukraine Acting President Calls Emergency Meeting Of Security Chiefs; Russia Threatens To Cut Off The Gas
Submitted by Tyler Durden on 03/01/2014 10:35 -0500
All the dominoes are tumbling now. Moments after the Russian upper house of parliament approved the decision to use Russian troops in the Ukraine as expected, Ukraine's acting president called an emergency meeting of security chiefs according to his spokeswoman. Oleksander Turchinov summoned his Security Council after Russian President Vladimir Putin sought parliamentary approval to deploy Russian forces in the Ukrainian region of Crimea. At this point the biggest and perhaps final wildcard is whether NATO does or does not get involved. If it does, and if Russia does not back off - which it has clearly telegraphed it won't - futures may be looking at a limit down open on Sunday.
And while military escalation is now an official reality instead of merely YouTube clips of unidentified crap troops , Russia just sent another major warning shot across the bow when it issued several warnings on Saturday that Ukraine may lose a discount to the gas price it now pays to Gazprom due to Kiev's outstanding gas debt. Russia's state gas company Gazprom estimates Ukraine's outstanding gas debt at $1.55 billion for 2013 and gas deliveries so far this year. This of course, was Russia's trump card from the very beginning.
Via Reuters
:
"It seems that with such gas payments and fulfilment of its obligations Ukraine may not keep its current gas discount. The gas discount agreement assumed full and timely payment," Gazprom spokesman Sergei Kupriyanov told Reuters.




A price increase would deepen Ukraine's already dire cash situation and could lead to a new "gas war" between Kiev and Moscow as well as interrupt gas shipments to Europe, which gets around third of its gas from Russia.




In December, Russia agreed to reduce gas prices for Kiev by about a third, to $268.50 per 1,000 cubic metres from around $400 which Ukraine had paid since 2009, after ousted President Viktor Yanukovich spurned an EU trade deal in favour of closer ties to Moscow.




The deal allowed for the price to be revised quarterly between the 5th and 10th day of the first month every quarter.




The news agency Interfax cited a representative of the Russian energy ministry as saying on Saturday that Moscow sees no reason to extend the discount to Ukraine for the second quarter - because of the outstanding debt.




"If this continues to happen, is there any point in continuing the existing agreement on gas supplies at discount prices? No," the agency cited an unnamed ministry representative as saying.




"It is important that the proposal for a reduced gas price is confirmed quarterly. It would be stupid and wrong to extend it to the second quarter."




Ukraine's newly appointed Energy Minister Yuri Prodan told reporters on Saturday that the price for Russian gas would stay unchanged in March but it could jump to around $400 per 1,000 cubic metres in the second quarter if the two sides fail to sign an agreement.




Ukraine, which has seen its currency spiralling down and cash and gold reserves falling significantly as a result of the political protests that led to the ousting of President Viktor Yanukovich last weekend, is in dire need of cash.




It faces a further $6 billion in foreign debt payments this year and has asked the International Monetary Fund for financial assistance of at least $15 billion. Ukraine's newly appointed leaders estimated Kiev's needs at around $35 billion.




Prodan told journalists that the Ukrainian energy firm Naftogas is in "active talks" with Gazprom over pricing. Ukraine consumes about 55 billion cubic meters of gas each year, and more than half of this amount is imported from Russia.
But far more important than Ukraine, which is merely a sacrificial lamb in the latest proxy war between east and west, is the Russian hint that what is likely to happen to Ukraine's gas may soon hit Europe too if it also gets involved.
Apart from through Ukraine, Russian gas flows to Europe via Belarus and two subsea pipelines - under the Black Sea and the Baltic Sea. Gazprom plans to build another subsea pipeline - the South Stream - to bypass Ukraine by 2016.
So check to you NATO: will you defend the territorial integrity of Ukraine even as NATO actively pushed for a split in Yugoslavia some 15 years ago, or will it do the "right" thing... in the dark?
Pro-Russian Protesters Storm Kharkiv City Administration Building; Klitschko Calls For General Mobilization
Submitted by Tyler Durden on 03/01/2014 11:17 -0500
Even as Russia has officially deployed its military to the Ukraine, its unofficial involvement in The Crimean was well known for days. A much more notable development would be if protesters in the pro-Russian eastern part of the country were to seize control of the second largest city in the Ukraine, Kharkiv, located just miles from the Russian border as this would quickly give Russia a foothold into the east of the nation with the tactical escalation abilities such a takeover would entail. Which is why the following clip of pro-Russian protesters storming the city administration in Kharkiv is of importance: should Ukraine lose control of the city, or is forced to use troops against the people, it would be just the pretext Russia needs to "defend" citizens in this part of the country, the same argument it used for military intervention in the Crimean.
And in other news, Ukrainian boxer, vocal leader of the EuroMeidan opposition movement and potential future president, Vitali Klitschko just called for a general mobilization. After all he has the most to lose if the countercoup quickly sweeps away from power those who organized the original coup in the first place. From Reuters:
Vitaly Klitschko, a senior Ukrainian politician and likely presidential candidate, called on Saturday for a "general mobilisation" following Russian parliament's decision to approve deploying troops in Ukraine's Crimea region.




"Klitschko calls for a declaration on a general mobilisation," the retired boxing champion's political party UDAR (Punch) said, making clear he favoured a military mobilisation.
Finally, the world's most useless organizations, the UN and European finance ministers, are pretending to be relevant:
UN SECURITY COUNCIL TO MEET 2PM TODAY TO DISCUSS UKRAINE
EUROPEAN FOREIGN MINISTERS TO HOLD EMERGENCY MEETING ON UKRAINE IN BRUSSELS ON MONDAY -EU DIPLOMAT
Time for another Obama appearance to explain just what the "costs" that he mentioned are in his opinion. Because Putin seems to have missed the message.
Britain Summons Russian Ambassador
Submitted by Tyler Durden on 03/01/2014 12:03 -0500
While various organizations are scrambling to meet on short notice, or not so short if one is a European finance minister, the diplomatic fallout has begun with the summoning of the Russian Ambassador in Great Britain to the foreign office.
Senators suggest recalling Russia's ambassador from US over Obama speech
Published time: March 01, 2014 15:55
Russian senators are going to ask President Vladimir Putin to consider recalling Moscow's Ambassador to the US following President Barack Obama's "aggressive" comments on the situation in Ukraine, the speaker of the chamber said.
The upper house of the Russian parliament, the Federation Council, has ordered the committee on international affairs to apply to Putin and ask him to recall the ambassador, the house's speaker Valentina Matvienko said.
"The president will consider the appeal and make a decision," she said.
The initiative was voiced by the Federation Council's vice speaker, Yury Vorobiev, who referred to the American leader's recent speech, where he said that Russia would have to pay for its policies in Ukraine. In Vorobiev's opinion, Obama "crossed the red line and insulted the Russian people" and his words were a "direct threat."
DETAILS TO FOLLOW
http://www.debka.com/article/23720/Russians-strike-Ukraine-army-post-in-Crimea-Kiev-fears-Ukraine-army-putsch-US-warships-on-standby
As Moscow's master plan for Ukraine continued to unfold, Russian forces Saturday, March 1, staged their first attack on a Ukraine military installation in Crimea, while completing their takeover of the region and its severance from Ukraine. Interfax reported from a Ukrainian source that 20 soldiers had entered an anti-aircraft missile command post in western Crimea and that negotiations rather than a clash were under way.
Earlier Saturday, Crimea's new pro-Moscow prime minister Serhiy Aksyonov asked President Vladimir Putin for help in "maintaining peace in the region," saying he was in control of the region's interior ministry, armed forces, fleet and border guards.
The invitation set the scene for Russian military intervention in Crimea at the request of its government. Moscow said the appeal would not go "unnoticed," while the Russian foreign ministry declared itself "extremely concerned" by developments in Crimea – cynically echoing US President Barack Obama's expression Friday of "deep concern" about Russian military movements inside Ukraine and his warning of "costs."
The Crimean premier, appointed Thursday by parliament in Simferopol, later announced that a referendum would be held on March 30 to determine the peninsula's status. Meanwhile, he said, Russian Black Sea fleet servicemen were guarding important buildings.
In Kiev, interim defense minister Igor Tenyukh, addressing the first new cabinet's first meeting, accused Russia of an armed invasion of Ukraine and pouring an additional 6,000 troops into the peninsula. Western correspondents reported that Crimea is now cut off from the rest of Ukraine after "unidentified troops" in combat fatigues, armed with automatic rifles, machine guns or RPGs, seized control of Crimea's sea and air ports and its main road network in the last 24 hours.
Interim Prime Minister Arseny Yatseniuk told the Kiev cabinet that Ukraine forces were on alert, but he would not be "drawn into a military conflict by Russian provocations in the Crimea region."
DEBKA
file
's military sources report that this announcement was hollow.
The 160,000-strong Ukrainian army is no match for the Russian army's operational capabilities and fire power, although it too is equipped with Russian weapons and trained in Russian military tactics.

But above all, it is far from certain that the new authorities in Kiev control the Ukraine army. No one knows where the loyalties of its officers lie, whether with the new pro-European regime or the absconding pro-Russian president, Viktor Yanukovych.
This confronts the troubled country with a fresh peril, a possible army putsch to oust the interim regime set up by the Ukraine opposition in Kiev, and its replacement with a military government for containing continuing Russian expansion beyond the borders of Crimea. The former Independence Square protesters would have no answer to this.
Moscow, while insisting that its military actions were not an invasion but a legal bid to protect its interests, has also moved to offset any financial assistance the West may offer Kiev. Russia's energy giant Gazprom bluntly warned Kiev that it had accumulated a "huge" debt of $1.5 billion for natural gas that needed to be urgently paid if the supply is to continue.
This is the exact amount of the loan guarantees the US and EU propose to offer the stony-broke Kiev authorities.

Along with US warnings to Moscow, a high alert was secretly declared Saturday by the US Mediterranean Sixth Fleet. Two US warships which had been deployed in the Black Sea to back up Russian security for the Olympic Winter Games in Sochi - the USS Taylor Frigate and the USS Mount Whitney Blue Ridge-class command ship - have moved over to the western side of the Black Sea opposite Crimea and facing the Russian navy base of Sevastopol.
The Mount Whitney is outfitted with sophisticated intelligence-gathering systems. Its current location means that ongoing Russian military movements across central, southern and western Russia, around its borders with Ukraine and inside the Crimean peninsula, are being monitored and beamed to the White House and the Pentagon. Obama's response is anyone's guess. So far, the only hints thrown out are that Western leaders are planning a boycott of the G8 summit Putin plans to host in Sochi this summer, in protest against Russia's takeover of Crimea.
Putin Asks For, And Is Granted Permission By Parliament To Use Military In Ukraine
Submitted by Tyler Durden on 03/01/2014 09:11 -0500
Current US foreign policy in a nutshell: Barack Obama tells Vladimir Putin "there will be costs" if Russia invades Ukraine. What does Putin do? He invades Ukraine. Only this time it's official:
AP reports
that the Kremlin says Russian President Vladimir Putin has asked parliament for permission to use the country's military in Ukraine. Putin says the move is needed to protect ethnic Russians and the personnel of a Russian military base in Ukraine's strategic region of Crimea.
Vladimir Putin made an appeal to the Council of the Federal Assembly of the Russian Federation.

"Due to the extraordinary situation on Ukraine , threatened the lives of citizens of the Russian Federation , our compatriots , the personnel of the military contingent of the Armed Forces of the Russian Federation located in accordance with the international agreement on the territory of Ukraine ( Autonomous Republic of Crimea ) , on the basis of paragraph " d " part 1 of Article 102 of the Constitution of the Russian Federation am submitting to the Federation Council of the Federal Assembly of the Russian Federation appeal for use of the Armed Forces of the Russian Federation on the territory of Ukraine to the normalization of the political situation in this country. "
RIA
further adds
, the military use is virtually assured as it was leaders of Russia's upper and lower houses of parliament who first called Saturday on President Vladimir Putin to stabilize the situation in Crimea and protect Russian citizens.
The leader of Federation Council, Russia's upper house, said the use of military force in the former Soviet nation could be justified after the opposition swept into power in Kiev last weekend.
More from the RT:
"In this situation it would even be possible, on the request of the Crimean government, to bring in a limited contingent [of troops] to guarantee security," Valentina Matviyenko said.




The partition of Ukraine has become increasingly likely in recent days as heavily armed men understood to be Russian soldiers have taken control of key facilities and blocked roads in Crimea.




About 60 percent of the residents of Ukraine's southern peninsula are ethnic Russians with the remainder of the population made up of Ukrainians and Crimean Tatars, who largely support the incoming regime.




The State Duma, Russia's lower house, released a similar statement Saturday that said must Putin bring the situation in Ukraine under control.




"All available means" should be deployed to protect Russian citizens, said Sergei Naryshkin, a former head of the presidential administration and the current parliamentery speaker in the Duma.




The Crimea has been visited by a series of Russian Duma deputies in recent days, including former boxing champion Nikolai Valuev, former figure skater Irina Rodnina, and the first woman in space Valentina Tereshkova.




Pro-Russian protests calling for secession have taken place sporadically across the southern and eastern Ukraine since President Viktor Yanukovuych was toppled from power a week ago.




Meanwhile, international media has reported widespread military movements, believed to be units from Russia's Black Sea fleet headquartered in Crimea, including tanks and helicopters that began on Tuesday. Ukrainian officials have accused the Kremlin of provoking conflict and called on Russia to return all soldiers to their bases.
And then this:
RUSSIAN FEDERATION COUNCIL AGREES TO PUTIN'S REQUEST FOR MILITARY INTERVENTION IN CRIMEA - DPA
Needless to say all of this is just for show: as we have been reporting for the past 4 days, Russian troops are long since in Ukraine.
More importantly, it appears Putin is not very concerned about the impact his actions will have on equity futures when they open for trading on Sunday evening. On the other hand, he certainly has a lot of concern to keep geopolitical events that keep the price of crude high, on the edge.
Proposed legislation, troop movements all point towards a push for reunification
Kit Daniels
Infowars.com
February 28, 2014
Russian lawmakers are proposing two bills that would simplify both the annexation of new territories into the Russian Federation and the process of granting Russian citizenship to Ukrainians, signaling that Moscow may attempt to absorb Crimea, Ukraine's peninsula which has very strong ties to Russia.
The lawmakers said that the annexation bill stems from Russia's 1997 agreement with Ukraine to take necessary steps to prevent violence against citizens due to national, ethnic or religious affiliations.
In regards to the confirmed Russian troops in Crimea, the Russian foreign ministry said that they were there to "protect the Black Sea Fleet's positions."
In addition, unidentified armed men, dressed in military gear but without any visible insignia,
seized two airports in Crimea
last night, prompting news outlets to speculate that they were also Russian troops.
And considering the strong ties that Ukraine's semi-autonomous peninsula has with Russia, it isn't a stretch to suggest that Russia would be willing to wage war over Crimea.
"If Ukraine breaks apart, it will trigger a war," an unidentified Russian official
told the Financial Times
. "They will lose Crimea first [because] we will go in and protect [it], just as we did in Georgia [in 2008]."
Russian President Vladimir Putin already ordered combat readiness drills involving
150,000 troops in western Russia
near the Ukrainian border as well as around-the-clock fighter jet patrols on combat alert.
"Sevastopol's city council handed power to Aleksei Chaliy, a Russian citizen, during an extraordinary session on Monday evening while more than a thousand protesters gathered around city hall chanting 'Russia, Russia, Russia,' and 'A Russian mayor for a Russian city,'" Howard Amos
reported for the Guardian
.
Given these latest developments, including Russia's recent military build-up, it is highly unlikely that Moscow will give up Crimea without a fight.
This article was posted: Friday, February 28, 2014 at 1:33 pm
http://news.sky.com/story/1219302/ukraine-says-russia-has-sent-in-6000-troops
Russia has been accused of sending 6,000 troops into the Ukraine despite calls by Britain and the US for Moscow to back off.
Tensions are rising amid reports that Russian and Ukranian troops are trying to gain control of key sites in the south-eastern region of Crimea.
The region has a prime minister loyal to Moscow but the government in Kiev has vowed to maintain the country's territorial integrity.
Reports suggest that Russian troops are trying to occupy an anti-aircraft missile base and have taken control of airports in the peninsular.
Ukraine's border guard service said about 300 armed men were attempting to seize its main headquarters in the port city of Sevastopol.
Russian helicopter gunships have also been seen in Ukrainian airspace.
The pro-Moscow Prime Minister of Crimea, Sergei Aksenov, has appealed to Russia for help in keeping the peace there.
He has confirmed service personnel from Russia's Black Sea Fleet, which is based in Sevastopol, were guarding key buildings.
But there were claims by Russia that armed gunmen from Kiev had been sent overnight to seize the offices of Crimea's interior ministry.
There was grainy footage of unidentified gunmen breaking into a building, with smoke rising and reports that people had been "wounded".
Russia's Foreign Ministry said in a statement: "As a result of the treacherous provocation, there are wounded.
"With decisive actions by self-defence groups, the attempt to seize the interior ministry building was averted.
"This confirms the desire of prominent political circles in Kiev to destabilise the peninsula."
In what appears to be an orchestrated move, a referendum on whether residents in Crimea want greater independence from Ukraine has been brought forward by two months to March 30.
Russia's Lower House of Parliament, the Duma, has called on President Vladimir Putin "to take measures to stabilise the situation in Crimea".
And in a further ratcheting up of pressure on Ukraine, Russia said it saw "no reason" to extend a previously agreed gas discount due to unpaid debts.
To add to Ukraine's financial woes, the country's finance minister said it is unlikely to receive financial assistance from the International Monetary Fund before April due to the continuing turmoil.
US President Barack Obama has warned Moscow that any military intervention in Ukraine would be "deeply destabilising".
British Foreign Secretary William Hague says he has spoken to his Russian counterpart Sergei Lavrov calling for a de-escalation in Crimea, and respect for Ukraine sovereignty.
France and Germany have also raised concerns over developments in Ukraine.
Ukraine's Prime Minister said his country would not be drawn into a military conflict by Russian "provocations", and appealed to Moscow to halt military movements in the region.
Arseny Yatseniuk said: "It is unacceptable when armoured Russian military vehicles are out in the centre of Ukrainian towns."
Mr Obama has called on Russia to respect the independence and territory of Ukraine.
"Any violation of Ukraine's sovereignty and territorial integrity would be deeply destabilising," he said.
"The United States will stand with the international community in affirming that there will be costs for any military intervention in Ukraine."
Mr Hague will visit the country on Sunday and hold talks with Ukraine's new leaders.
Crimea has become a flashpoint for tensions between Russia and Ukraine after the overthrow of President Viktor Yanukovych, a Moscow ally, following months of protests which escalated into deadly violence.
Ukraine's population is divided in loyalties between Russia and the West, with much of western Ukraine advocating closer ties with the European Union while eastern and southern regions look to Russia for support.
Crimea has 2.3 million inhabitants, most of whom identify themselves as ethnic Russians and speak Russian.
Ukraine turmoil LIVE UPDATES
Published time: February 18, 2014 15:03
Edited time: March 01, 2014 13:02
The Ukrainian parliament in Kiev has formed a new government while the Autonomous Republic of Crimea, home to a Russian majority, has announced plans to hold a referendum on its future amid ongoing turmoil following last week's violence in Kiev.
Saturday, March 1
13:09 GMT:
Ukraine's acting president signed a decree on Saturday declaring the appointment of a pro-Russia premier in the Crimea region illegal.
Sergey Aksyonov was appointed in Crimea this week after armed men took over the regional parliament. The presidential decree said the decision had violated the Ukrainian constitution. It gave no details. (Reuters)
13:04 GMT:
Russian flags have also reportedly been raised in the cities of Melitopol, Yevpatoria and Mariupol.
13:03 GMT:
Ukraine's border service is taking "urgent steps" to prevent the "seizure" of its sea watch base and ships located in Sevastopol, Itar-Tass reports, citing the service's press office. "All the ships are going to sea ready for action," the service added. The alert signal came after several armed people were reportedly seen not far from the base.
12:59 GMT:
Thousands protest in the eastern city of Kharkov against the self-proclaimed authorities in Kiev. Protesters tried to seize the regional governor's headquarters and some broke in and raised the Russian flag.
and.......
http://rt.com/news/russia-crimea-sieze-gunmen-344/
Unknown armed men from Kiev have tried to seize the Crimean Interior Ministry overnight, Russia's Foreign Ministry said in a statement. It's as Crimea's PM urges Russia to help cope with the crisis, ensuring "peace and calm" in the region.
"Thanks to the decisive action of self-defense squads, the attempt to seize the building of the Interior Ministry was derailed. This attempt confirms the intention of prominent political circles in Kiev to destabilize the situation on the peninsula," the statement added.
"We believe it is extremely irresponsible to further pressure the already tense situation in the Crimea," the ministry stated stressing its concerns over the latest developments in the region.
Earlier, Crimea's Prime Minister Sergey Aksyonov declared that firearms have been used in the clashes in the region, Itar-Tass news agency reported. The PM said the local Ministers' Council and Supreme Court came under an attack.
He said he would temporarily manage all national security forces in the region, including police, emergency services and the Interior Ministry.
"All chiefs of staff should follow my orders. As for those who disagree, I ask them to leave the service," Aksyonov said in an urgent statement to the region's security forces.
Aksyonov said he had asked Russia's President Vladimir Putin to "help ensure peace and calm on the territory of the autonomous region." The request, the premier said, was due to "the understanding of the responsibility for the life and safety of the residents."
Russian MPs urge Putin to react to Crimea crisis
A source in the Kremlin administration replied, "Russia won't ignore that address," Russian news agencies reported. Later in the day, both chambers of the Russian parliament asked Putin to take measures to ensure stability in Crimea.
"The Duma Council adopted an appeal to the president of Russia, in which parliamentarians are calling on the president to take measures to stabilize the situation in Crimea and use all available means to protect the people of Crimea from tyranny and violence," said Lower House speaker Sergey Naryshkin.
The State Duma also said that currently it is impossible to conduct legitimate and democratic elections in Ukraine due to actions of "radical forces."
The Upper Chamber of the Russian Parliament admitted a limited number of Russian troops could be brought to Crimea to ensure safety, speaker Valentina Matvienko said.
"It's possible in this situation, complying with a request by the Crimean government, even to bring a limited contingent of our troops to ensure the safety of the Black Sea Fleet and the Russian citizens living on the Crimea territory. The decision is for the president, the chief military commander, to make of course. But today, taking the situation into account, even that variant can't be excluded. We need to protect the people," Matvienko said.
In their turn, Ukraine's self-proclaimed authorities urged Moscow to "withdraw troops and comply with bilateral agreements" and "resolve the crisis peacefully and politically," interim President Arseny Yatsenyuk said.
This comes despite Russia's repeated statements that all military operations in the region fall within in the framework of the agreement that concerns the Russian naval base in the Black Sea.
Although Western politicians and the media have expressed concern over Russia's alleged involvement in Crimea, they have not been able to produce any solid evidence. A US State Department spokeswoman told a press conference they have no confirmation of "intervention" in Crimea.
So far, Moscow and the Crimean authorities have agreed to guard objects belonging to the Russian Black Sea Fleet, whose main base is located in Sevastopol, according to RIA Novosti.
Crimeans began protesting after the new self-proclaimed government in Kiev introduced a law abolishing the use of other languages in official circumstances in Ukraine. More than half the Crimean population are Russian and use only this language for their communication. The residents have announced they are going to hold a referendum on March 30 to determine the fate of the Ukrainian autonomous region.
From Mish.....
http://globaleconomicanalysis.blogspot.com/2014/02/inside-ukraine-mish-reader-who-speaks.html
Ukrainian Language Usage

Comments by Jacob got me interested in who speaks what, where? Here is an interesting chart from Wikipedia on usage of Russian Language vs. Ukrainian language.




The problem is obvious.

There is a serious chance Ukraine splits in two. If it doesn't issues can fester for years, if not decades.

Mike "Mish" Shedlock
Country Wants More Military Access Abroad
by Jason Ditz, February 28, 2014
Since the fall of the Soviet Union, Russia's access to overseas military bases has shrunk precipitously. Indeed, at present the only base they have left that isn't in the former Soviet Union is the naval base in Syria's Tartus.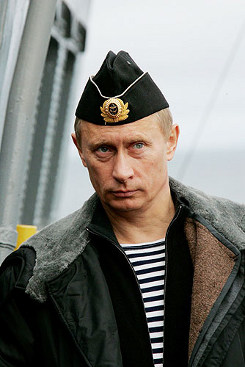 As Russia hopes to modernize its military and return to the role of a global military power, officials say
they are in talks with eight countries
across the world trying to work out deals for new access.
In 2002 President Putin shut down bases in Cuba and Vietnam citing financial constraints, those nations are at the top of the list now, along with Venezuela, Nicaragua, Algeria, Cyprus, Seychelles and Singapore.
Financial troubles in the post-Soviet era forces Russia to dramatically scale back its military spending, and while the US still outspends them 10 to 1, Russia has recently been reported to have passed Britain as the third place military spender.
http://www.atimes.com/atimes/China/CHIN-01-270214.html
A grand new strategy for China


By Francesco Sisci

BEIJING - A major military and diplomatic shift is occurring in Asia. It is pushing China to reconsider its strategic priorities and this is causing a domino effect in regional politics.

The change is spawning a maze of new alliances. To prevent everything from unraveling, the US and China must find a new common ground that enables collaboration on the world's biggest quagmires - Central Asia and Middle East. This is necessary for peace in both the Middle East and the Pacific region.
The pivot to Asia and the collapse of the old Asian order
In the next plenary session of the Chinese parliament in March, the National People's Congress will complete the launch of two
commissions the party set up at the plenum last November - one on reforms and another on national security. The latter is not simply a new administrative organ, but purports to be an important change in China's grand strategy.

So far, China's security environment has been plagued by a lack of coordinated control and strategy [1] in the face of a potentially very insecure geopolitical situation. [2] China's biggest strategic weaknesses - its vague, disputed sea borders and location surrounded by countries closer politically to the US - might have been one of the reasons behind America's "pivot to Asia".

The pivot is the ultimate reason for the new Chinese National Security Commission and the new grand strategy. The pivot also stems from the failure of Beijing to seize opening offers made by US President Barack Obama in 2009. [3]

Before that, China did not need a grand strategy: its sheer size made it formidable enough to intimidate its smaller neighbors through conventional warfare. They were scared of being overcome by the human wave of the Chinese population. In a way, China was too big to be defeated, since its defeat could cause bigger troubles than a Chinese victory.

Against bigger threats of a nuclear attack, China kept a minimal yet effective nuclear force of ballistic missiles. This was based on a simple strategic realization: you don't need to threaten the annihilation of your enemy to keep him at bay, it is enough that a credible threat of even a limited nuclear attack is in place. There is no need to spend too much money building a huge nuclear arsenal when just a few missiles will do the job.

It was an effective and thrifty defense strategy. Because the general security atmosphere around China was guaranteed by the US, Beijing could simply forget about broader security issues. The US Navy patrolled the international sea lanes, and the general political and security arrangement around Chinese borders was maintained by the US. This arrangement was not hostile to China, but conversely was quite friendly nor conducive to Chinese integration into a system of international trade and investment led by the US.

In this regard, China's former security arrangement made good sense. It aligned with some basic principles of defense which can be summed up in Edward Luttwak's classic assessment of the grand strategy of the Roman Empire. [4] He warns that a common fallacy in some analyses is:

... to evaluate defensive systems in absolute terms. If a defense can be penetrated, it is said to be "useless"; and only an impenetrable defense is conceded to be of value. This appraisal is highly misleading: its equivalent, for the offense, would be to regard as useless any offensive system that cannot prevail against all forms of resistance, under all circumstances. Defensive systems should instead be evaluated in relative forms: their cost in resources should be compared to their military "output". Further, the value of defensive systems must be assessed in terms of the type of threat they are intended to counter. One system may be most effective against "low intensity" threats (infiltration, hit and run raids, etc) another against maximal threat of invasion. Each should be evaluated accordingly, for the defensive systems are normally intended to provide a finite barrier only against a particular kind of threat, while absorbing, deflecting, or at least filtering other threats greater or lesser in intensity than those against which the system is designed.
Changing strategies in a changing environment
The new environment had made China's old strategy obsolete. It calls for a deep reassessment of resources, as is evident with the establishment of the new national security commission.

On command and control, things could be simpler. For instance, the various departments in charge of maritime security (the People's Liberation Army Navy, the fishery, the border control, the customs authorities and the like) can be brought under one command and possibly somehow merged into one structure.

But China has other, bigger constraints. China is weak in conventional war, [5] and it has better capability in strategic defense - missiles but also cyber-attacks, the new horizon for threats.

However, this kind of response is geared toward the pre-pivot political environment. Basically, the strategy is prepared to respond only to extreme threats with absolute answers, such as a massive cyber-attack or a nuclear missile strike. But these scenarios are extreme and very unlikely - not the least because they would amount to suicide attacks. Once attacked, the US or any other country in the world would respond and that would be the end of China as we know it.

Ruling out for the sake of argument the possibility of a dramatic escalation - which is always possible if not likely when a great power is involved, especially if armed with weapons of mass destruction - let's consider the scenario of a limited conventional war.

China has very narrow capabilities even in limited conventional war - and a defeat in a conventional clash would certainly cause massive a domestic political backlash that could put the rule of the Communist Party in jeopardy.

Victory in a limited conventional war is also dangerous. It would isolate China by showing the world that the idea of the "China threat" is not illusory but real, and that China must be brought down. However, from a very strict military point of view, when cornered it is better to win an engagement than lose it. Of course this leaves open the issue of the meaning of "being cornered".

While keeping in mind that no war would be good for China, the frictions around the Senkaku Islands and in the South China Sea raise the question of whether China is prepared for a limited conflict.

In a limited conventional war, the Chinese precedents are mixed. China clearly won against India in 1962. In Korea in the 1950s, it was draw, and that was only achieved because Beijing was willing to sacrifice thousands to US machine guns in its notorious human waves. It is very unlikely that China could now repeat that performance. With Vietnam in 1979, when Beijing tried to punish Hanoi for its invasion of Cambodia, it did not go very well - despite some intelligence assistance from America and Thailand.

Now the situation is unclear, but on paper things are no better than in the past.

Surely the possibility of an invasion of Taiwan is politically non-existent - especially now that bilateral ties are improving. It is simply not worth considering, and the Chinese have long stopped taking it seriously as an option.

But on other fronts, the chances are not so impossibly remote. China is likely to fare badly against Japan, a country that is better prepared and better armed in a sea clash. China could do well against Vietnam, against whom China won a sea skirmish in 1988. But back then, the US was on Beijing's side, and since that is no longer the case, it is unclear what could happen now.

The prospects are also unclear in regard to the weakest of China's antagonists in the region, the Philippines, which could fight in the sea closer to its shores and thus with better air support than the Chinese, who would be much farther from their own air strips.

This very cursory assessment is in striking contrast with the capabilities of other countries with the economic might of China. Their defenses could easily win in a limited conflict against smaller countries, but they are unable to project a total threat. Only China, Russia, and America can do that. Yet of the trio, the other two have capability to easily defeat a smaller enemy in a conventional war, while China might not. How China can bridge the gap? The acquisition of weapons may not be enough without actual combat training and experience.