Afghanistan.....
Afghanistan President Hamid Karzai lashed out at the United States, accusing it of making threats in the dispute over an agreement to keep U.S. troops in the country beyond 2014.
In an interview published Tuesday by the French daily Le Monde, Karzai says the U.S. is "absolutely" acting like a colonial power in its attempts to force him to sign the bilateral security agreement by the end of this year. The paper quoted him as saying: "The threats they are making, `We won't pay salaries, we'll drive you into a civil war.' These are threats."
Washington and NATO officials say the pact is critical to the plan to keep thousands of forces in Afghanistan after 2014 for a training and counterterrorism mission.

Read more
The
'war of snubs'
over the US-Afghan security pact shows no signs of abating. The US Secretary of Defence Chuck Hagel arrived in Kabul unannounced on Saturday and met his Afghan counterpart and other senior officials to discuss the pact, but insisted he had no intention to meet President Hamid Karzai.
If that was intended as a snub to Karzai, he didn't notice it. Karzai also point blank ignored Hagel's presence in Kabul through Saturday and didn't even invite him to the presidential palace. Then, on Sunday, Karzai hit hard by leaving on a visit to Tehran although Hagel continued to be in Kabul.
Karzai's office has since
announced
that Afghanistan will be signing a long-term strategic pact with Iran which would cover "long-term political, security, economic and cultural cooperation, regional peace and security." The snub to the Obama administration is self-evident.
During the meeting with Karzai in Tehran, Iranian President Hassan Rouhani
voiced concern
about the presence of foreign troops in Afghanistan. "We are concerned about the tensions arising from the presence of foreign forces in the region and believe that all foreign forces should exit the region and (control of) Afghanistan's security should be ceded to the people of that country," Rouhani has been quoted as saying.
Interestingly, on Sunday, Tehran hosted another high dignitary as well — Yang Jiechi, China's State Councilor. The Iranian reports suggest that the visit presages an intensification of strategic cooperation between the two countries. Yang
reportedly told
the secretary of Iran's Supreme National Security Council Ali Shamkhani that Iran and China could work together "to help promote peace and stability" in Afghanistan and Syria.
No doubt, Iran's robust opposition to the establishment of the American and NATO military bases in Afghanistan is a matter of interest to Beijing. And, of course, to Moscow as well. Which probably could be one of the reasons prompting the
second visit to Tehran
in six months by the Russian Foreign Minister Sergey Lavrov tomorrow, Tuesday.
All in all, the Obama administration could be sensing that Karzai is not a pushover. That would partly explain Hagel's decision to travel to Islamabad from Kabul today. A US defence secretary is visiting Pakistan after a gap of 4 years.
Conceivably, the US would need to negotiate expanded access rights in Pakistan as back up for any reallocation of naval assets in the Arabian Sea to facilitate and/or compensate for the withdrawal of the troops. The
Pentagon readout
suggests that the question of access routes through Pakistan figured prominently in Hagel's talks. Hagel held out the assurance that the US military assistance will continue and that Washington desires a "strong, long-term partnership" with Pakistan.
http://www.foxnews.com/world/2013/12/08/afghanistan-iran-plan-cooperation-pact/
( Clearly Karzai trusts Iran more so than the US - an interesting backhand to Obama. )
Afghanistan agrees to pact with Iran, while resisting US accord
Afghan President Hamid Karzai agreed on a cooperation pact with Iran, despite continuing to resist signing a security agreement with the U.S., Reuters reported.
Karzai made the deal with Iranian President Hassan Rouhani in Tehran Sunday.
"Afghanistan agreed on a long-term friendship and cooperation pact with Iran," Karzai's spokesman Aimal Faizi said, according to Reuters. "The pact will be for long-term political, security, economic and cultural cooperation, regional peace and security."
Afghanistan signed a cooperation pact with
Iran in August
covering mainly security issues, but Faizi said the proposed new agreement would have a broader scope.
Rouhani said Sunday his country opposes the presence of foreign forces in Afghanistan and the region, saying their presence generates tension, the official IRNA news agency reported.
IRNA quoted Rouhani as telling Karzai: "We believe that all foreign forces should leave the region and that the security of Afghanistan should be handed over to people of the country."
"We are concerned about tensions caused by foreign forces' presence in the region," Rouhani was quoted as saying. He also called for more cooperation between Tehran and Kabul.
Iran has long opposed a planned agreement to allow U.S. forces to remain stationed on its doorstep in neighboring Afghanistan. The two countries have about 580 miles of common borders.
Rouhani also said Iran opposes any foreign forces in the region, the Middle East and the Persian Gulf, where the U.S. Navy's Fifth Fleet has a base in the tiny kingdom of Bahrain.
On Saturday, U.S. Defense Secretary Chuck Hagel laid out steps to beef up defense cooperation between states within the Gulf region, while at the same time insisting that America's military commitment to the Middle East will continue.
In a speech Saturday to Gulf leaders he also made it clear that the emerging global agreement that would limit Iran's nuclear program doesn't mean the security threat from the Islamic republic is over.
Iran's Defense Minister Gen. Hosein Dehghan called the remarks by his American counterpart "threatening" on Sunday, adding that they pave the ground for mistrust toward the U.S. while revealing the influence of Israel -- Iran's arch enemy -- on Washington.
Iran believes that countries of the Gulf are capable of managing security through regional security pacts.
Iran signed an interim agreement over its nuclear plan with world powers last month. Rouhani has been trying to convince skeptics and hard-liners at home that the move was not compromising on key issues of national sovereignty.
Israel has repeatedly criticized the deal and called it a "historic mistake," saying economic sanctions must be toughened, not eased.
http://www.bloomberg.com/news/2013-12-07/hagel-bypasses-karzai-in-afghanistan-visit-with-troops.html
Hagel Bypasses Karzai in Afghanistan Visit with Troops
By
David Lerman
&
Eltaf Najafizada
-
Dec 7, 2013 3:21 PM ET
Defense Secretary Chuck Hagel made an unannounced visit to Afghanistan today and said he has no intention of meeting with President
Hamid Karzai
, who has resisted signing a security agreement to extend the U.S.'s military presence past 2014.
As U.S. frustration with Karzai grows amid his shifting demands for completing a security deal, Hagel said he saw no benefit in a session with the Afghan president.
"I don't think pressure coming from the
United States
, or more pressure, is going to be helpful in persuading President Karzai to sign" the draft security agreement backed by Afghan tribal elders, Hagel said. "That's not my role, to pressure presidents."
The decision to bypass Karzai came after National Security Adviser
Susan Rice
visited the Afghan president late last month to urge him to back the accord.
"There is not much I can add in a meeting with President Karzai to what's already been said," Hagel told reporters after arriving at the U.S. coalition's headquarters in Kabul.
Hagel said he didn't request a meeting with Karzai and didn't get an invitation for one. The Pentagon chief did meet with Afghan Defense Minister Bismullah Khan Mohammadi and commander of the Afghan National Army General Sher Mohammad Karimi, and discussed the need for the security pact.
The accord would allow for U.S. forces to train and assist
Afghanistan
's army after 2014, when most U.S. troops will come home from a war now in its 13th year.
Prejudice Concern
Some Afghan experts within the administration said they thought sending Rice to prod Karzai was a blunder by a White House that often acts independently of diplomatic, intelligence and military professionals. Despite the continuing U.S. effort to erase prejudice in Afghanistan against women and people of color, it persists, and therefore being confronted by an African-American woman was humiliating to Karzai and may have helped stiffen his position, said three officials who spoke on the condition of anonymity to discuss internal administration politics.
In the efforts to reach the agreement, Karzai has raised objections about military operations that he says put Afghan civilians at risk. He also has suggested he may not be ready to sign the accord until after Afghanistan's election to choose his successor in April.
Frustration Evident
Hagel's avoidance of Karzai was the clearest indication so far of the Obama administration's frustration with the Afghan leader. Earlier this week, Secretary of State
John Kerry
said Karzai could designate someone else, such as his defense minister, to sign the security agreement in his place.
In bypassing Karzai in his own homeland, Hagel delivered a "big surprise" to the Afghan leader, said Ahmad Saeedi, a political and security analyst in Kabul, in a phone interview.
With Karzai balking at signing the security accord, the U.S. is now "trying to convince Karzai through dealing with his inner circle's influential folks" to reconsider his position, Saeedi said.
U.S. officials have warned in recent weeks that the lack of a deal risks undermining confidence in the Afghan government while unsettling allies.
'Capital Flight'
Without the deal in place, "we've seen capital flight," said General Joseph Dunford, the top commander of coalition forces in Afghanistan, who spoke to reporters in Kabul today. "We've seen real estate prices go down" in the country.
Dunford said he will have to start planning for alternatives, including the possibility of a complete withdrawal next year, if the agreement isn't signed by the end of this month.
Dunford defended Hagel's decision not to seek a meeting with Karzai, saying the status of the security accord "is now largely an Afghan issue."
Hagel said the Afghan defense minister told him the security agreement "would be signed in a timely manner."
He said his two-day visit, which followed a meeting in Bahrain, "was planned for the sole purpose of working with our troops, thanking our troops."
Avoiding Karzai may signal a hands-off approach toward him by the Obama administration after repeated attempts at negotiation led nowhere, said Martine van Bijlert, co-director of the Afghanistan Analysts Network.
'Next in Line'
"The palace had probably expected Hagel to be the next in line trying to persuade Karzai," van Bijlert said. "Not doing so sends the message that it is now really up to Karzai to decide how far he wants to take his position" on the security agreement.
Karzai has rejected Kerry's proposal to let the country's defense minister or other senior officials sign the agreement as his designate. He "won't allow" any senior Afghan officials to sign the accord until his conditions are met by U.S., said Fayiq Wahidi, Karzai's deputy spokesman, in a phone interview.
Karzai had set two major conditions: a complete cessation of U.S. forces raiding Afghan homes and the start of a
peace process
with Taliban guerrillas, Wahidi said.
Dunford said U.S. and allied forces "are not entering Afghan homes today" except in rare instances and always with Afghan forces taking the lead. "We respect Afghan sovereignty," he said.
He said he saw "no strong indication" that reconciliation with the Taliban is possible.
http://news.antiwar.com/2013/12/06/karzai-aide-afghans-wont-bow-to-us-pressure-on-pact/
US Ultimatum 'Will Not Achieve Anything'
by Jason Ditz, December 06, 2013
US officials continue to make regular warnings of a full scale withdrawal from Afghanistan if President Karzai doesn't sign the Bilateral Security Agreement (BSA) by the end of the month. It's not getting anywhere.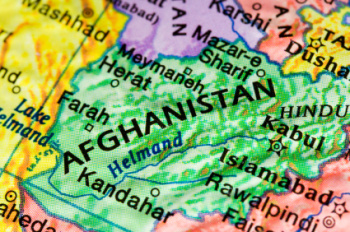 That's the message from key Karzai aide Aimal Fox, who in a statement today insisted that the US "
will not achieve anything
" by pressure and ultimatum, and that Karzai will not buckle to demands to sign the pact.
US and NATO officials have
repeatedly
pressed Karzai on the matter, but the Afghan President says he won't sign until the April election, which ends his term in office.
Earlier this week, Secretary of State John Kerry even suggested that Karzai might be cut out of the deal entirely, and
some other official might sign
the BSA instead. The legality of that is extremely dubious, to say the least.
http://www.trust.org/item/20131206164439-0mpi2/?source=search
Afghanistan won't bow to US "pressure" over security pact -official
KABUL, Dec 6 (Reuters) - A senior aide to Afghan President Hamid Karzai accused the United States on Friday of trying to pressure elements of his government to accept a security deal that would shape the post-2014 U.S. military presence in the country.
The bilateral security pact (BSA) was thrown into doubt last month when Karzai said he would sign only if new conditions were met, and even then only after April elections.
If the pact is not signed Washington says it will consider a complete military withdrawal from Afghanistan, which remains embroiled in the insurgency of the Islamist militant Taliban.
Failure to sign could could also put Western aid running to billions of dollars in serious jeopardy, exposing the central Asian country's shaky economy to collapse.
U.S. Secretary of State John Kerry, National Security Advisor Susan Rice and Washington's top diplomat for Afghanistan and Pakistan, James Dobbins, have all visited Karzai recently to convince him to sign by the end of the year.
"There is no doubt that certain elements within the Afghan government are facing pressure from the U.S. However, this will not achieve anything," Karzai's spokesman, Aimal Faizi, told Reuters in an emailed statement.
"If there is a perception in Washington that certain elements in Kabul can force President Karzai to succumb to any pressure, it is seriously flawed and mistaken."
Faizi declined to elaborate on who these "elements" were.
Robert Hilton, spokesman for the U.S. embassy in Kabul, declined to respond, only repeating that it was the view of the United States that signing the document "promptly" was in the interests of both countries.
There are 47,000 U.S. troops in Afghanistan. The United States has been in discussions with Afghan officials about keeping a residual force of about 8,000 troops after the end of the NATO combat mission next year.
On Wednesday Karzai reacted angrily to a comment by Kerry at a NATO meeting in Brussels that the Afghan defence minister, Bismillah Khan Mohammadi, could sign the document instead of the president.
A year-long negotiation over the text of the document was thought to have been concluded last month when an assembly of Afghan tribal elders and politicians, called a loya jirga, approved the pact. But Karzai surprised everyone during concluding remarks by saying he still had important demands.
They relate to a desire for the United States to kick-start a nascent peace process with the Taliban, and an end to raids on Afghan homes by U.S. forces pursuing militants.
"We cannot allow business as usual for the U.S. after the signing of the BSA," Faizi said. "It simply cannot be another ten-year chapter of raids on Afghan homes, civilian casualties and seeking peace in Afghanistan."
On Thursday, influential U.S. Democratic Senator Carl Levin questioned the Obama administration's insistence that Karzai was the appropriate person to sign a security deal, and by the end of 2013. [ID: nL2N0JK26J]
In a letter to U.S. President Barack Obama, Levin suggested Washington wait for a "more reliable" leader to take office. (Editing by Mark Heinrich)
Pakistan........
Pentagon Chief Gets 'Assurances' From Sharif
by Jason Ditz, December 09, 2013
On a high profile visit to Pakistan today, Secretary of Defense Chuck Hagel informed the country that the $1.6 billion in annual aid they receive
is conditional on them ending the public protests
against US drone strikes, protests which led to the US to halt shipments from Afghanistan through Pakistan.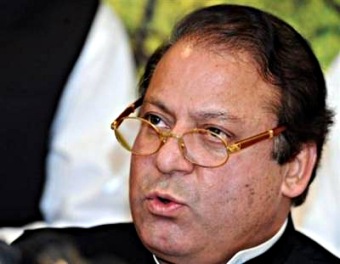 The aid resumed at the end of October, and almost immediately Prime Minister Nawaz Sharif's government, which had been condemning drone strikes regularly,
started clamming up
, so it's clear this was meant to be part of the deal.
After today's meeting, Sharif made it clear he believes the strikes are "
counter-productive,
" but Pentagon officials also say they received assurances from Sharif that something would be done about the protesters.
Over the weekend it was reported that Sharif
has ordered police to draw up plans
to crush the protests as well, suggesting Hagel's demand to end the public show of dissent was not a surprise.
The question is whether Sharif can successfully end the protests, particularly after campaign on a promise to end the strikes. Not doing so could cost him so major US cash, but the attempt is bound to cost him a lot of credibility.
It is not lost on the Pakistanis, either, that the drone protests are a direct result of the US twice reneging on promises to end the strikes, once assassinating a Taliban leader less than 24 hours before the peace talks, then attacking a religious school on the planned first day of protests, adding a lot of fuel to the fire.
Warns Imran Khan to End Demonstrations
by Jason Ditz, December 06, 2013
Pakistani Prime Minister Nawaz Sharif was swept into office earlier this year on a campaign promise to end US drone strikes. As his government has failed to deliver on that, he is instead turning on the protesters trying to impose a de facto blockade on NATO supplies.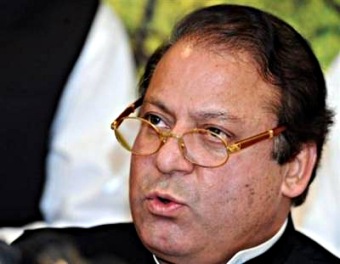 Officials from the PM's office say that he has issued a statement demanding the organizer of the protesters, Pakistani Tehreek-e Insaf (PTI) party leader Imran Khan, end the sit-ins and demonstrations, claiming they are "damaging the national economy."
Khan is unlikely to give in on that, however, and so Sharif has also ordered the inspector general of the police to begin drawing up plans to forcibly end the protests on "national security" grounds.
Since the election, Sharif has issued a few statements demanding the US end the drone strikes, but as the missiles continue to rain down on Pakistan, there is growing speculation that he is following the same strategy as his predecessors, criticizing the strikes while secretly endorsing them in an effort to curry favor with the US.