Senate Hawks Prepare New Sanctions Bills
by Jason Ditz, December 09, 2013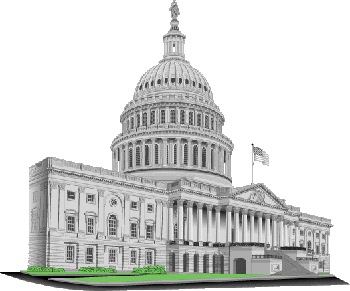 Senate hawks certainly hope so and, after weeks of condemning diplomacy with Iran, Sens. Robert Menendez (D – NJ) and Mark Kirk (R – IL) are
drawing up those new sanctions
with that warning, and similar warnings from the White House, very much in mind.
The Obama Administration has warned Congress repeatedly that imposing new sanctions would kill the deal, and has threatened to veto any such resolutions that come up. The hope of killing the deal appears to be driving hawks, as well as the Israeli lobby, to
push all the harder for those sanctions
.
The Menendez-Kirk bill hasn't gone public yet, but they have given some lip-service to making the new sanctions conditional on the talks failing. Zarif addressed this, saying Iran's parliament would likely retaliate with their own conditional resolutions if talks failed as well, but that such moves were counterproductive and took focus away from trying to reach an actual deal.
Hardliners in the US and Iran, a Mirror Image
John Glaser, December 09, 2013
In Washington, there is a lot of opposition to the ongoing diplomatic negotiations with Iran over its nuclear program. For the most part, the reasons for their opposition are unconvincing reiterations of trite political slogans.
Senator Marco Rubio (R-FL), for example, insists the Iranians are not sincere and are only engaging in talks to distract the world while they expand their nuclear program. The history of diplomacy with Iran "is littered with Iranian feints and the promise of concessions that never occur," he
wrote in Politico
. "The United States should think long and hard before taking any Iranian official that speaks for this regime at his word," Rubio warned.
Sens. McCain and Graham, two of the most hawkish members of Congress, expressed similar doubts. "We remain skeptical of the Iranian regime's seriousness in negotiations," they said in
a joint statement
last month. They then urged the Senate to take up the issue of additional sanctions because, "As the current negotiations proceed, it is essential for the Congress to continue to keep the pressure on Iran's rulers."
Nothing demonstrates how trite and clichéd these objections are better than pointing to the exact same objections coming from hardliners in Iran. In an exclusive
Timemagazine interview
with Iranian Foreign Minister Mohammed Javad Zarif, the Iranian skeptics are said to "believe the West and particularly the United States are not sincere, are not interested about reaching an agreement." The U.S. is determined to "use the mechanism of negotiations in order to derail the process, in order to find new excuses." Sounds all too familiar.
Q: What opposition are you facing at home to the Geneva deal? And what are you doing about it?

A: The most opposition here emanates from the lack of trust because we do not have a past on which we can build. It's a psychological barrier to interaction that we need to overcome. The fundamental reason for opposition: they believe the West and particularly the United States are not sincere, are not interested about reaching an agreement. They believe that they will try to use the mechanism of negotiations in order to derail the process, in order to find new excuses. And some of the statements out of Washington give them every reason to be concerned. Now we know that Washington is catering to various constituencies and is trying to address these various constituencies. We read their statements in the light of their domestic constituency process. But not everybody in Iran does that. We believe that the U.S. government should stick to its words, should remain committed to what it stated in Geneva, both on the paper as well as in the discussions leading to the plan of action.
Notably, Time asks Zarif what will happen if these U.S. hardliners win out and succeed in imposing new sanctions on Iran. "The entire deal," he answered, would be "dead."
Q: What happens if Congress imposes new sanctions, even if they don't go into effect for six months?

A: The entire deal is dead. We do not like to negotiate under duress. And if Congress adopts sanctions, it shows lack of seriousness and lack of a desire to achieve a resolution on the part of the United States. I know the domestic complications and various issues inside the United States, but for me that is no justification. I have a parliament. My parliament can also adopt various legislation that can go into effect if negotiations fail. But if we start doing that, I don't think that we will be getting anywhere.
There are two important lessons from this exchange with Zarif. First, there is nothing particularly enlightened or novel about the hardliner's reasons to oppose diplomacy. Second, the argument from the hardliners in Washington that new sanctions would facilitate Iranian cooperation and capitulation is just flat out wrong. It would derail the deal (which, I believe, many of them want).
---