October 14, 2014
Syria: UK Still Wants "Regime Change"
The British government does not get it. There is no reasonable alternative to the current government of Syria. The Syrian National Council
is a joke
:
Over the weekend, the Syrian National Coalition failed to failed to agree on a prime minister during a summit in Turkey. A member of the SNC said the biggest dispute at the Istanbul meeting centred around a split between the favoured candidates of vital funders Saudi Arabia and Qatar.
Britain's top diplomat says the US-led military campaign in Syria against Islamic State militants must be followed by regime change in Damascus, the seat of power for President Bashar al-Assad.In an interview, Foreign Secretary Philip Hammond said Britain would help the US to stand up a proxy army in Syria that would be capable of fighting both Islamic State, also known as ISIS or ISIL, and President Assad's forces.
The CIA has been building up a proxy army in Syria for three years. It has supplied it with all kinds of weapons including hundreds of anti-tank missiles. Other "allies" have supplied Chinese anti-air missiles. The CIA proxy army, the Free Syrian Army, is in disarray. It has allied itself with extreme Jihadist forces and the weapons it received
have been taken
by the Jihadists and have recently been used to shoot down Iraqi army helicopters.
What Hammond now at least admits is that the forces he wants to train are mercenaries. People who fight for money and not for some higher interests:
Hammond argues that regular funding is key to building a cohesive rebel force in Syria. "They will be employees. We're not talking about training a bunch of freelancers who go off on their pick-up trucks and we never see them again," he says, noting that the FSA already has organized units that draw a regular salary.He estimates that IS fighters are paid between $300 and $600 a month, which provides a yardstick for funding a proxy army. "The wage bill for a force built up eventually to 50,000 is not going to break the bank," he says.
I am confident that it will be nearly impossible to find enough Syrians willing to continue to fight to fill another 50,000 men army. The war has been going on for some years and people get tired of it. And what is the difference here between employees and freelancers? Would "employee" mercenaries be more loyal to Hammond than "freelance" mercenaries? Does he think he can pay those Islamic State fighters a bit more than their Caliph pays them and they will forget about the ideology and do his bidding?
Is Hammond really that naive?
http://www.moonofalabama.org/2014/10/syria-uk-still-wants-regime-change.html
http://www.juancole.com/2014/10/baghdad-takes-weapons.html
According to Aljazeera sources
, ISIL has completed the taking of Hit district in the al-Anbar Province of Iraq. At a time when, supposedly, a range of coalition partners is taking on ISIL and attempting to push it back from the territory it has taken in Syria and Iraq, in fact the organization goes on expanding. It has added to its holdings in Iraq's western al-Anbar province in recent weeks, including Hit district.
Along with the district,
ISIL has been able to invade al-Anbar's 3rd largest military base, home of the 7th Army, and to loot it for medium and heavy weaponry, including tanks and armored vehicles.
ISIL hit the base with suicide car-bombers at the outer walls and chased the Iraqi army away. The organization uses human suicide bombers for tactical infantry operations, sort of the way most armies would toss in hand grenades or fire mortar shells or supporting artillery.
ISIL is now estimated by some Iraqi army officers to be in control of 80% of al-Anbar Province.
Apparently ISIL strategy is to next completely take Ramadi, the capital of al-Anbar, and to use it as a base for taking Baghdad.
http://www.iraqinews.com/iraq-war/urgent-isis-seizes-3rd-largest-military-base-western-iraq-takes-tanks-heavy-weapons-supplies/
Hit (IraqiNew.com) On Monday Iraqi military sources confirmed the fall of the military base of Hit, which includes a training camp and the base of the seventh division of the Iraqi army, after a major attack of the organization ISIS, using suicide car bombs and rocket-propelled grenades.
The military sources said that "the organization ISIS attacked the army base in Hit, the third largest military bases in western Iraq, from several axes, and carried out a series of suicide attacks on the walls of the base by car bombs, as well as a missile attack lasted about an hour which led to the storming of the base after the withdrawal of the army from it. "
In a related context, lieutenant colonel, Rahim Aljughaifi said that "ISIS have seized the contents of the base and the training camp, including tanks, heavy weapons, munitions and stores, as well as spare parts and different military supplies," adding that "the army had requested help of the international coalition during the attack on the base, but the latter did not respond', asserting the control of ISIS on the three towns surrounding the base."
Anti War .....
Still Touting Non-Existent Mount Sinjar Evacuation as Proof
by Jason Ditz, October 14, 2014
As ISIS gains continue to mount both in Syria and Iraq, the White House has reiterated its belief that the war on ISIS is "
succeeding
," with White House spokesman Josh Earnest citing the evacuation of Mount Sinjar as proof.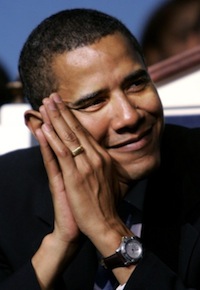 Which is noteworthy primarily because no evacuation ever happened there. Though Mount Sinjar was presented as the initial casus belli for the ISIS war, US
troops found almost no Yazidis
on the mountain, and what few went up there during the ISIS offensive were already rescued by the PKK.
Presenting the war as working,
in spite of the obvious expansion
of ISIS territory is politically risky, but officials are also saying they believe presenting the war as working for the sake of recruiting coalition members and convincing them to be on board to do things.
Officials continue to emphasize that the war is going to be "long-term," though
they are extremely vague
about their near and medium-term goals, with President Obama's only clear guidance being that the airstrikes will "continue" against ISIS, something that is likely to be the case for years to come.
In the
near-term there are a lot of pushe
s for escalation on a lot of different fronts, though officials continue to be unclear about which, if any, are actually being seriously considered.
Naval War College Professor Had Speculated on ISIS-Ebola Connection
by Jason Ditz, October 14, 2014
Speaking at the Association of the United States Army, Department of Homeland Security secretary Jeh Johnson sought to tamp down speculative attempts to combine the two biggest news stories of the day: ISIS and Ebola.
Johnson confirmed that there is "
no specific credible intelligence
" that ISIS is seeking to attack the US homeland with Ebola in any way, though he did add that ISIS is "very, very dangerous" even without Ebola.
The speculation began last week when Naval War College professor Captain Al Shimkus
said he wouldn't be surprised
if ISIS just sent like half a dozen guys with Ebola into the United States to attack some city.
There doesn't appear to have been any reason to think that would be the case, except that it would be theoretically possible. The Ebola outbreak is in West Africa, far from ISIS territory, and there's been no sign of ISIS (or indeed anyone) trying to flock to the region to catch Ebola as a weapon of war.
Iraqi Kurds Seek to Send Arms to Syrian Factions
by Jason Ditz, October 14, 2014
Kurdish factions are increasingly angry at the Turkish government tonight, after the Turkish military
attacked
Kurdistan Workers Party (PKK) fighters inside Turkey.
It goes well beyond that, however, with the Iraqi Kurdistan Regional Government (KRG)
reporting that it has sent weapons
to Syrian Kurdish factions fighting ISIS, but that Turkey is refusing to allow the shipments through.
That makes sense as Turkey fears a new fight with the PKK and other Kurdish factions, and clearly doesn't want to set the precedent of those factions getting arms from Iraq. Complaints that Kurdish fighters
are also being stranded
along the Syria-Turkey border are also adding to that anger.
The Turkish government and the PKK had been in the middle of a peace process aimed at ending decades of on-again, off-again war,
but the US conflict
with ISIS is adding to Kurdish expectations of imminent international aid, and when that aid isn't as large or helpful as they'd hoped, Turkey seems to be the one facing the fallout from it.
Contradicts Rice Claims of Base Pledges
by Jason Ditz, October 13, 2014
Susan Rice's Meet the Press claim yesterday that the Obama Administration had reached a deal with Turkey on the use of Turkish military bases has been denied by top Turkish officials, who say that no decision had been reached.
"There is
no decision at the moment concerning Incirlik
or any other issue," noted Turkish FM Mevlut Cavusoglu. The Incirlik air base, along the Syrian border, was seen as particularly valuable for attacking Syria.
Prime Minister Ahmet Davutoglu's office
similarly denied that any deal
had been made on any base, and though it is said to be likely a deal on training Syrian rebels was made, it is clear there wasn't one on the air bases.
Turkey is pushing hard for the creation of a "buffer zone" inside Syria to house the refugees currently in Turkey, and the establishment of a no-fly zone across northern Syria, and is likely holding off on the bases' commitment for some movement on that.
As Losses Mount Near Hit, Last Base Near Haditha Surrounded
by Jason Ditz, October 13, 2014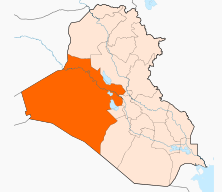 Early reports of "heavy fighting" at the Hit base were replaced with reports that the Iraqi ground troops had abandoned the base, though it seems that as usual they were losing the fighting.
The next
target for ISIS in the province seems to be
the Ayn al-Asad base, on the outskirts of Haditha. This base is said to be surrounded as well, with the fall of that base giving ISIS a straight shot at the important Haditha Dam.
Anbar officials say that they believe ISIS currently controls about 80% of the province, which is Iraq's largest. The rest of the territory, however, is not under the Iraqi government's control, by and large, and is just contested.
ISIS Now Claims Half of the Key Kurdish Town
by Jason Ditz, October 13, 2014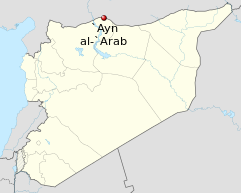 ISIS has been pushing into Kobani for weeks now, and today's offensive has finally put them in the center of town, though fighting for actual control of that part of Kobani continues.
The current estimates are that ISIS holds roughly half of Kobani, and that the fighting is raging less than a kilometer away from the border into neighboring Turkey. Virtually the entire Kobani population has fled into Turkey.
Kurdish fighters in the town are
continuing
to predict a "last-minute" attack by the US and other nations will rescue the town from ISIS, though this seems increasingly unlikely, as US airstrikes have not slowed the ISIS push significantly, and the US has insisted Kobani is not one of their strategic objectives.
That the Kurds have held out as long as they have is surprising, as ISIS began attacking the town on Thursday, and has hit it daily since then, adding reinforcements recently.
Insists 'Capability Is There to Defend Baghdad'
by Jason Ditz, October 13, 2014
Speaking to reporters today, US Army chief Gen. Ray Odierno says he is
"somewhat confident"
that the Iraqi military can successfully defend Baghdad from an ISIS attack.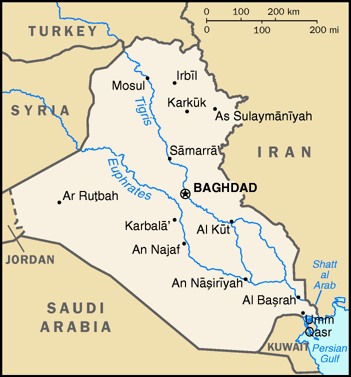 "I believe the capability is there to defend Baghdad," Odierno insisted. Fear over the fate of the capital is growing with the latest ISIS push into Abu Ghraib.
So far, ISIS attacks on Baghdad have been entirely in the form of bombings, but as the faction mops up what's left on Anbar Province, they're finding their territory right on the border of metro Baghdad, and that might force them to try to expand their offensive there.
Amnesty Urges Iraqi Govt to Reverse 'Militia Rule'
by Jason Ditz, October 13, 2014
A new report from Amnesty International
details war crimes committed
by the Iraqi government-backed Shi'ite militias in the central Sunni towns that they've retaken from ISIS.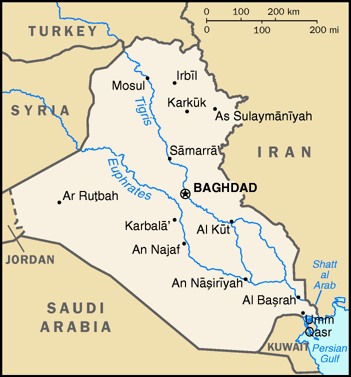 The report warned that
over 170 young Sunnis were kidnapped
by militias in the area around Samarra since June, with dozens of them executed, and many of the rest held for ransom. Others have yet to be accounted for.
The attacks are seen as revenge against the Sunnis because some backed the ISIS takeover of their territory, which is in turn likely to lead to even more hoping ISIS returns just to get the militias off their back.
So far, however, the Iraqi military has proven ineffective in fighting ISIS, and has turned to the Shi'ite militias, formed in a religious call to arms, to resist further ISIS advances. It seems unlikely, given that, that they'll be able to tamp down militia excesses.
With US Pounding ISIS, Syria Free to Focus on Coastal Rebellion
by Jason Ditz, October 13, 2014
Ever since the US began its Syrian Air War against ISIS late last month, Syria's own air force has been able to redirect its military campaign against the other rebel factions, leaving the US to hold ISIS at bey for the time being.
Though the US has denied that their air war is going to help the Assad government, it has done exactly that so far, giving the Syrian military a much smaller rebel region along the coast to focus on, instead of the entire country.
That's likely to remain the case so long as ISIS is focused on Kurdish territory, as there's really little reason for the Syrian military to try to confront ISIS directly when there are easier targets elsewhere in the country.
Tweets - 10/14 .....