Anti War......
PM Ruled Out Any Foreign Troops in Iraq Only Last Week
by Jason Ditz, October 06, 2014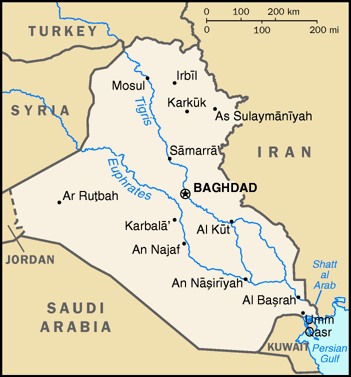 Today, Australian officials confirmed they've been given approval by the Abadi government for the
deployment of their special forces ground troops
into Iraq to fight against ISIS.
Australian officials familiar with the situation say that the approximately 200 troops will be "bolstering local forces on the ground," and that part of their mission will be spotting for US airstrikes.
The terms of the agreement with Iraq were not made public, but officials say that the troops were given needed legal cover in case they end up killing Iraqi civilians in the course of the conflict.
Attack on Popular Marketplace in Hit
by Jason Ditz, October 06, 2014
According to multiple reports coming out of Iraq today, US warplanes attacked the town of Hit in Anbar Province, a town
recently
taken over by ISIS. But the airstrikes hit a crowded marketplace and nearby apartment buildings,
killing 22 civilians and wounding 43 others
.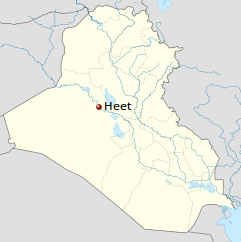 The target appears to have been an error, with reports that an ISIS meeting was going on in a building just down the street from the one attacked.
It is the first major civilian death toll
in Iraq from US strikes in the new war.
Security sources in Anbar Provinces also reported an
increase in civilian displacement from Hit
, with hundreds of families fleeing because of the "intensification of the bombing of airplanes" as well as mortar strikes on the town.
The lack of decent intelligence on what the US is actually hitting in airstrikes is likely to give way to more such incidents in the weeks, months, and years to come, as officials continue to ratchet up the air war.
Low-Flying Apache Helicopters Could Be Easy Targets
by Jason Ditz, October 06, 2014
On Sunday, the Pentagon had announced that its air war against ISIS in Iraq was
now including attacks by AH-64 Apache
attack helicopters, operating out of the Baghdad airport and carrying Hellfire and other missiles.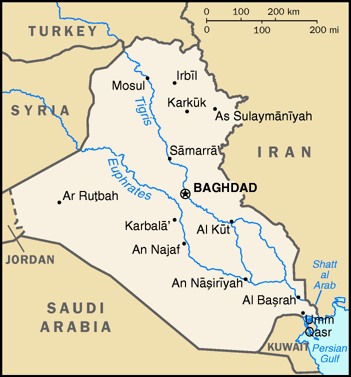 Officials are presenting the helicopters as likely to be
more accurate
than the warplanes flying 30,000 feet overhead, in spite of a
long line of civilian casualties
caused in helicopter attacks during the last Iraq war.
The big difference, rather, is that the Apaches are
far more likely to be shot down
by ISIS, flying at much lower altitudes more readily reached by the shoulder-fired missiles ISIS is awash in, provided to target Syrian helicopters doing the exact same thing
The eventuality of such a shootdown is likely to mean US ground troops sent on rescue missions to try to recover the downed pilots. This could end up being the pretext for launching a ground operation against ISIS, and such an incident seems only a matter of time.
Tweets of the day.....
#

Iraq
:
#

US
stationed a AH-64 Apache-squadron in
#

Baghdad
- mainly to defend international airport & US-army HQ inside
US-led coalition carried out five airstrikes around Kobane yesterday and today,
@

CENTCOM
says.
Kurds on border area very tensed. Almost daily riots &daily teargas by Turkish police. This is happening now
@

akhbar
Kobane/Ayn ElArab same place!! -->
@

DefenseOne
: all locations where strikes have fallen, again all data per
@

CENTCOM