Zero Hedge....
As Fighting Rages In Mariupol, Ukraine Soldiers Say President Would "Betray The Country" If He Backs Peace
Submitted by Tyler Durden on 09/05/2014 08:04 -0400
The NATO summit of world-class golfers is on its way out (having achieved nothing material and merely regurgitating old talking points), but it will be promptly replaced with yet another round of "peace talks" in Minsk, Belarus where all the usual suspects are gathered as well as the leaders of the eastern Ukraine separatists. According to Reuters, representatives of Ukraine, the pro-Russian separatist leadership, Russia and the OSCE security watchdog began talks on Friday on resolving the Ukraine conflict.
Most participants declined to comment to reporters as they arrived for the talks in the Belarussian capital, Minsk, but former Ukrainian President Leonid Kuchma said: "We all came for peace, that's the most important thing - to find a truce."




President Petro Poroshenko said on Thursday he would announce a ceasefire if the talks took place although there was no immediate ceasefire announcement.




News that the talks on securing a ceasefire had started pushed Moscow shares up.




A ceasefire agreed in June ended after 10 days because fighting did not stop, but officials were hopeful any new agreement could trigger steps to secure a more lasting peace after Russian President Vladimir Putin and Poroshenko gave it their backing.
Sadly, said officials must not be aware of the latest news then, that even as efforts to cobble together a makeshift truce continue (and ask Gaza how those have fared in the past months), the Russian rebels (as they are now known) continue to make territorial gains, and following our report that "
The Battle For Strategic Mariupol Begins
", said fighting has escalated and is now openly raging between Ukrainian forces and pro-Russian rebels just east of the strategic port of Mariupol on Friday, as Reuters
confirmed earlier today
.
According to media reports, Ukraine says its forces are trying to repel a big offensive by the rebels to take Mariupol, a port city of around 500,000 on the Sea of Azov crucial for its steel exports. It stands about halfway between Russia and the Russian-annexed Crimea region.
"Our artillery has come and is being deployed against the rebels," said the mayor of Mariupol, Yuri Khotlubey.




The commander of the Azov volunteer militia, Andriy Biletsky, said his men had regained territory from the rebels in a counter-offensive after they came within just five km (three miles) of Mariupol on Thursday.




"We brought sufficient artillery and reinforcements," he told Reuters at one of the checkpoints erected on the outskirts of the port to defend it from the rebels.




Mariupol became a major focus of concern for Ukraine after the rebels broke away from their main strongholds further north in late August - backed, Kiev says, by Russian regular forces.




Russia denies sending troops and weapons into Ukraine, despite what NATO says is overwhelming evidence to the contrary.
Whether backed by Russia or not, clearly the eastern militia is now pushing aggressively to take the one key city on the Ukraine Black Sea coast whose downfall would allow the creation of a land bridge between Russia and its latest territorial expansion in Crimea. Perhaps this is the reason why few if any anticipate any de-escalation breakthrough from Minsk any time soon.
"We have come for peace, the main thing is to get an armistice," said former Ukrainian president Leonid Kuchma, Kiev's representative at the Minsk talks.




However, few in eastern Ukraine, wearied by nearly six months of conflict, have much hope that a ceasefire can hold and some said it was a bad idea that would only benefit the enemy.




"A ceasefire would be a disaster, we would lose everything. By fighting we can resist the invasion and send them back. With a ceasefire they will consolidate and carry on after a while," said Ukrainian soldier Taras.
And an interesting undercurrent has emerged: now the Ukraine army is strongly against a ceasefire, with one possibly leading all the way to yet another presidential coup. To wit:
Another Ukrainian soldier who gave his name as Mykola said Ukrainian President Petro Poroshenko - who was attending the second day of a NATO summit in Wales on Friday - would "betray the country" if he backed a peace plan at this time.
Finally, as for the benefits of NATO, it appears all the golf outing in the past two days was designed to do was to force the member nations to agree on spending targets. It failed.
From FT
:
Nato leaders have failed to agree new binding targets for raising defence expenditure – one of the most contentious issues up for discussion this week at the military bloc's biannual summit in Wales. However, they are set to agree to freeze further cuts to defence budgets across the 28-member alliance.




Wrangling over national obligations to spend more on defence has gone down to the wire: while Nato diplomats in Brussels had already hammered out a deal on a raft of other policies due to be agreed at the summit, the text of spending commitment agreements was still being fought over as the Nato Atlantic Council meeting to discuss it began on Friday morning, according to people familiar with the negotiations.




Nato's members are supposed to spend at least 2 per cent of their annual economic output on defence. Many members of the alliance had hoped to secure a binding commitment for states who do not currently to do so within a specified timeframe.




Only four of them currently hit their target: the US, the UK, Greece and Estonia. A number of other Nato members have committed to increasing their spending to the 2 per cent mark, including Poland and the Baltic states.




But many of Nato's biggest powers come nowhere near. Germany spends 1.3 per cent of its gross domestic product on defence while Italy spends 1.2 per cent and Canada just 1 per cent.
Oh well, if and when Russia (and China) emerges as the new weaponized superpower axis and NATO is unable to do anything to stop then, one can always blame that too on "austerity."
http://news.antiwar.com/2014/09/04/ukraine-ceasefire-deal-to-be-finalized-friday/
Sides to Sign Bilateral Deal in Minsk
by Jason Ditz, September 04, 2014
The Ukrainian government and the eastern Ukraine rebels
have agreed to a
Russia-brokered ceasefire, which will be signed at 7 AM EDT on Friday morning, and will be put into effect shortly thereafter.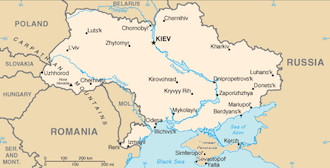 Both sides were hedging their bets on the deal actually going through, insisting it was dependent on the other side signing the deal, but the indications are that there is serious interest on both sides this time.
Rebel officials in particular were skeptical, saying they didn't trust the Poroshenko government to honor its deals. Rebels noted immediately after Ukrainian President Poroshenko announced his intention to sign the ceasefire, troops began
shelling
the rebel capital of Donetsk.
The biggest question mark over the deal in NATO, however, which has promised to
bankroll
the Ukrainian government to keep the war going, and several NATO leaders have been quite critical of the Russian effort to broker the peace, accusing them of "meddling" in the war-torn nation.
http://news.antiwar.com/2014/09/04/nato-pledges-new-ukraine-military-aid-debates-new-bases/
Eastern Europe Bases Expected to Be Finalized Friday
by Jason Ditz, September 04, 2014
Today's NATO summit focused almost entirely on the ongoing war in Eastern Ukraine, and even though a ceasefire seems to be just hours from being finalized, NATO has
pledged $19 million in additional military aid
to Ukraine to fight the rebels.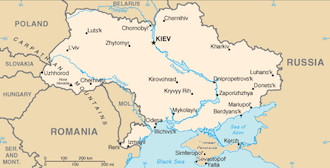 NATO chief Anders Fogh Rasmussen sought to
downplay
the ceasefire deal, saying it was likely some sort of Russian trick and shouldn't be trusted. The US, for it's part, lauded the Ukrainian president for agreeing to the Russian-proposed ceasefire, but then condemned Russia.
NATO still remains divided on sending "lethal aid" to Ukraine, and the $19 million is just a token to express their support for continuing the war in the nation's east.
NATO's real hope for cashing in on the Ukraine war is to use it as a justification for massive new military bases in Eastern Europe. In that regard the deal isn't finalized, though bases in Poland and the Baltic states are expected, and the plan is
expected to be finalized on Friday
.
http://news.antiwar.com/2014/09/03/nato-plans-joint-military-exercises-in-war-torn-ukraine/
200 US Combat Troops Heading to Western Ukraine for Operations
by Jason Ditz, September 03, 2014
Previously planned annual NATO military exercises inside Ukraine were understandably delayed by a massive civil war breaking out in eastern Ukraine. NATO, apparently seeing it as a chance to stick it to Russia, is
now saying they plan to hold the exercises later this month
, even though the war is still going on.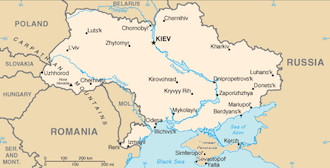 Fortunately, the 10-day exercises will be taking place in western Ukraine, far from the actual warzone, and close to the border with Poland. 1,300 NATO troops, including
200 US combat troops,
will be taking part.
NATO
usually holds these Ukraine operations
in the early summer, inviting several nations from eastern Europe to take part in anti-insurgency training. This year, the training is likely to be spun as centering on a putative Russian invasion of Europe.
The US is also sending the Ross, an anti-ballistic missile destroyer, into the Baltic Sea this week, to "
promote peace
" in the region. The ship is unlikely to play a real part in the training exercise, but is just the latest in a series of ships the US has sent into the area near Russia's coast, apparently simply to needle the Russian navy.
President Obama says he wants NATO
to build up Ukraine's military
so that it can more readily tackle ethnic Russian separatists in the east of the country, and there are reports the US and others are considering arms shipments.
http://en.ria.ru/russia/20140905/192651649/NATO-Ready-to-Welcome-Putins-Peace-Plan-for-Ukraine-if-It-Is-Genuine.html
NATO Secretary General Anders Fogh Rasmussen says he is ready to welcome Russian President Vladimir Putin's peace plan for Ukraine in case it is genuine.
© REUTERS/ Rebecca Naden
MOSCOW, September 5 (RIA Novosti) - NATO Secretary General Anders Fogh Rasmussen expressed his readiness to welcome Russian President Vladimir Putin's peace plan for Ukraine in case it is genuine.
"If recent statements from President Putin represent a genuine effort to find a political solution, I would welcome it, because that is exactly what we need, a constructive political process," Rasmussen said during joint press conference with Ukrainian President Petro Poroshenko in the course of NATO summit in Wales.
On Wednesday,
Vladimir Putin
outlined a
seven-point plan
for the settlement of the crisis in Ukraine, calling on Kiev to withdraw troops from
southeastern regions
of the country and militia to
cease military advances
. The plan also includes proposals for an international monitoring force, the establishment of a humanitarian corridor, a ban on the use of combat aircraft over urban areas, an exchange of prisoners in an "all for all" formula and direct repair-crew access to destroyed infrastructure in the war-ravaged areas.
The outlined plan will be further discussed at the meeting of contact group on Ukrainian reconciliation, comprising Russia, the Organization for Security and Cooperation in Europe (OSCE), the Ukrainian government and eastern Ukraine's
independence supporters
. The meeting is to be held on September 5 in Belarussian capital, Minsk.
http://en.ria.ru/russia/20140905/192647111/Ceasefire-Should-Be-Reached-In-Ukraine-For-France-to-Deliver-Mistral-to-Russia.html
French President Francois Hollande says that his conditions were a ceasefire and a political settlement in Ukraine to continue Mistral delivery to Russia.
© REUTERS/ Patrick Kovarik
MOSCOW, September 4 (RIA Novosti) -
French President Francois Hollande
set terms for Mistral delivery to Russia, saying that his conditions were a ceasefire and a political settlement in Ukraine, Reuters reported Thursday.
«What are the conditions? A ceasefire and a political settlement… Today these conditions are not in place," Hollande said as quoted by Reuters.
On the sidelines of a NATO summit currently held in Wales, Hollande told reporters that the contract for two Mistral-class helicopters carriers was neither cancelled, nor suspended, but mentioned that the above conditions must be met in order for the ships to be delivered to Russia.
Russia and France signed a $1.6 billion deal for two Mistral-class ships in June 2011. The first carrier, the Vladivostok, was expected in Russia by the end of 2014. The second ship, the Sevastopol, was supposed to arrive in 2015.
However, the completion of the deal has been at risk since Western countries imposed
sanctions
against Russia over its alleged role in the escalation of the crisis in Ukraine.
Moscow has repeatedly stressed that it is not involved in the Ukrainian crisis, referred to the language of
sanctions
"counterproductive," and said that such measures "threaten international peace and stability."
http://en.ria.ru/world/20140905/192650474/Slovakia-Asks-EU-to-Cut-Sanctions-Against-Russia.html
"We have addressed the EU, asking them to remove some clauses from the sanctions proposal. We want a number of products included in the list to be exempt from sanctions, so that we can continue exporting them to Russia," Fico said during press conference after a special meeting dedicated to the discussion of new EU sanctions against Russia.
The ministers, who took part in a meeting, spoke against proposed export ban on goods that can have both military and civilian use, aimed for Russian private companies. According to the ministers, some Slovak machine-tool makers may become bankrupt if sanctions become effective.
Earlier, Czech Republic's Prime Minister Bohuslav Sobotka said that Prague will submit comments on the new European Union's sanctions proposal, as they could trigger high economic losses for his country. According to Sobotka, "escalation of sanctions is a very risky business."
Over the past few months, the United States and the
European Union
introduced several rounds of targeted sanctions against the Russian economy, unjustifiably blaming Moscow for meddling in Ukraine's internal affairs.
As the Ukrainian crisis escalated, the United States persuaded its allies to add Russian individuals and entities to their own blacklists.
On August 30, at the
EU
Summit in Brussels, European leaders urged the European Commission to create proposals for new
economic sanctions
against Russia within one week.
In August, Moscow was pushed to introduce protective measures banning for a year the import of agricultural and food products from countries that had imposed sanctions on Russia.
Russia has repeatedly referred to the language of sanctions "counterproductive," saying that such measures "threaten international peace and stability."
http://en.ria.ru/business/20140905/192658732/CEO-Raiffeisen-Bank-to-Continue-Operating-in-Russia-Despite.html
Raiffeisen Bank International mainly operates in Austria and Central and Eastern Europe.
© East News/ MACIEJ GOCLON
VIENNA, September 5 (RIA Novosti) - Austria's Raiffeisen Bank International (RBI) is still interested in the Russian market and will not wrap up its business in Russia despite Western sanctions on the country, the bank's CEO Karl Sevelda said at a meeting with the Austrian-Russian Friendship Society.
"We as Raiffeisen Russia are staying in Russia, remaining loyal to our clients and we think that Russia represents an attractive banking market, though the conditions are getting worse," Sevelda said Thursday.
"In the short-term period, the sanctions have not affected banking sector, but in the mid-run they will, because the cost of refinancing will increase," the RBI head added. He also pointed out that many investors are refraining from making any long-term decisions.
Over the past few months, the United States and the EU have imposed a series of economic
sanctions
against Russia over its stance on the Ukrainian crisis. The latest round of sanctions, introduced late July, included restrictions on Russian banking and oil sector. Early August Moscow responded by banning the import of certain food products from the United States, the European Union, Canada, Australia and Norway.
In August, Sevelda claimed that RBI's Russian business was not significantly impacted by Western sanctions.
Raiffeisen Bank International mainly operates in Austria and Central and Eastern Europe. The bank's Russian subsidiary Raiffeisenbank accounted for 74 percent of the bank's pretax profit in 2013, The New York Times reported, citing Fitch Ratings.
Raiffeisenbank was also ranked 12th among Russian banks with the largest net assets as of August 2014, according to the Banki.ru web portal.
http://en.itar-tass.com/world/748232
September 05, 12:19
UTC+4
Last week, European media said that Barroso allegedly reported to his colleagues Putin's words that Russia's army could take Kiev in two weeks, if it wanted to
NEW YORK, September 05. /ITAR-TASS/. The European Commission has admitted that the media reports on the telephone call of European Commission President Jose Manuel Barroso with Russian President Vladimir Putin in which the Russian leader allegedly talked of "taking Kiev in two weeks," were made public out of context.
Pia Ahrenkilde-Hansen, a spokesperson for Mr. Barroso, said Thursday the EU has moved to address the issue "through diplomatic channels, not in the press," The Wall Street Journal writes.
"I can only add that the president of the Commission informed his colleagues in the European Council in a restricted session of the conversations he had with President Putin. Unfortunately part of his intervention was made public out of context," she said in a written response to The Wall Street Journal.
Last week, European media said that Barroso allegedly reported to his colleagues Putin's words that Russia's army could take Kiev in two weeks, if it wanted to. Russian presidential aide Yuri Ushakov said, commenting on the reports that the Russian leader's words had been made public out of context. Ushakov said the publication of telephone conversation content was "incorrect and outside the bounds of diplomatic practice." "If that really happened, I believe it was unworthy of a serious political figure," the Kremlin official said. "Regardless of whether these words were uttered or not, in my opinion that quote was taken out of the context and had a very different meaning," Ushakov added.
In addition, Russian Ambassador to the EU Vladimir Chizhov said the Russian presidential administration had both the transcript and audio record of the Putin — Barroso telephone conversation and said Moscow might publish the transcript of their phone call "to remove all misunderstandings.
http://en.itar-tass.com/world/748236
September 05, 12:21
UTC+4
The meeting of the contact group that is widely expected to reach ceasefire deal between the Ukrainian troops and militia forces will start in the Belarusian capital, Minsk
September 05. /ITAR-TASS/. The prime ministers of the Donetsk and Luhansk self-proclaimed republics, Alexander Zakharchenko and Igor Plotnitsky, will represent the interests of their regions at the meeting of the contact group for the Ukrainian conflict resolution, Donetsk deputy prime minister Andrei Purgin said on Friday.
The meeting of the contact group that is widely expected to coordinate a ceasefire plan for Ukraine will start in the Belarusian capital, Minsk, later on Friday.
Russian Ambassador in Ukraine Mikhail Zurabov, former Ukrainian President Leonid Kuchma and OSCE special envoy for Ukraine Heidi Tagliavini will also take part in the third meeting of the contact group. The first two meetings took place on July 31 and September 1.
On September 3, Russian President Vladimir Putin unveiled a seven-point peace plan for eastern Ukraine urging the conflicting sides to end offensive operations. He also called for the pullback of armed forces out of shelling range of civilian areas, an end to airstrikes, an exchange of all detainees, opening of humanitarian corridors, repairing damaged infrastructure and deploying international observers to monitor the ceasefire.
http://rt.com/usa/185116-us-preparing-economic-sanctions-russia/
US, EU preparing new round of economic sanctions against Russia
Published time: September 04, 2014 17:19
Edited time: September 05, 2014 06:20
The United States is planning a new round of sanctions aimed at the Russian Federation over the ongoing crisis in Ukraine, the White House said on Thursday, and the European Union is reportedly on the verge of doing the same.
Reuters reported on Thursday that the White House is working on a new wave of sanctions against Russia, which may be imposed in tandem with embargoes expected to be announced by European Union representatives later this week. The newswire made the announcement as the White House participated in a conference-call with reporters.
According to Reuters, Deputy White House national security adviser Ben Rhodes told reporters that the new penalties were being finalized, but neglected to give details concerning what specific sectors will be targeted.
"The key point is that Russia must continue to face costs for its own escalation," Rhodes said. "If Russia escalates we can escalate our pressure."
Previously, sanctions imposed by the US and EU have targeted some of the largest banks in Russia, as well as the country's largest oil producer, Rosneft.
Moments before it was reported that the US is working on a new round of sanctions, the
Telegraph
reported from the UK that its journalists were shown a confidential three-page document suggesting "all state-controlled Russian oil and defense companies will be banned from raising funds in European capital market."
"[To] prohibit debt financing (through bonds, equities and syndicated loans) to defense companies and to all companies whose main activity is the exploration, production and transportation of oil and oil products and in which the Russian state is the majority shareholder," the paper quoted from the EU document. "This extension would significantly increase the burden placed on the Russian state to finance its companies."
Bruno Waterfield of the Telegraph reported from Brussels that both the US and EU will agree to impose the sanctions tomorrow, Friday, "unless Russia withdraws its military."
"Tomorrow at the European Council … we will announce sanctions and put them into action if there is no progress [on Ukraine], but everything will depend on the coming hours,"
French President Francois Hollande was
quoted
as saying by Reuters.
Western powers allege that the Kremlin has a direct role in the escalating hostilities in eastern Ukraine, where the Kiev-based military has for weeks now been engaged in combat against separatists presumed to be supported by Russian forces. Moscow has adamantly denied this claim.
"It is an extension of the financial sanctions that are already in place," Neil Shearing, the chief emerging markets economist at Capital Economics, told The Moscow Times of the EU's expected maneuver. "The previous sanctions have set a precedent."
US President Barack Obama is currently in Wales, where NATO alliance members are meeting throughout this week to weigh further options concerning the current situation in eastern Ukraine, as well as the international threat posed by Islamic State militants and other issues.
http://rt.com/news/185008-poroshenko-ukraine-ceasefire-talks/
Kiev & self-defense forces ready for Friday ceasefire if Minsk talks successful
Published time: September 04, 2014 12:47
Edited time: September 04, 2014 16:51
The Ukrainian president and the heads of the self-proclaimed People's Republics of Donetsk and Lugansk have said they are ready to order a ceasefire if peace talks in Minsk, Belarus on Friday are successful.
"At 14:00 local time (11:00GMT Friday), provided the [Minsk] meeting takes place, I will call on the General Staff to set up a bilateral ceasefire and we hope that the implementation of the peace plan will begin tomorrow," Petro Poroshenko said on the sidelines of a NATO summit in Wales on Thursday.
On Wednesday, Poroshenko expressed "great hope" that the peace process in Ukraine will commence in Minsk on September 5, when representatives of Kiev, Moscow and OSCE (Organization for Security and Co-operation in Europe) are scheduled to meet.
The self-proclaimed People's Republics of Donetsk and Lugansk are "ready to order a ceasefire tomorrow on September 5, 2014 at 15:00 local time (12:00GMT) if agreement is reached and the Ukrainian representatives sign up to the plan for a political settlement of the conflict," the leaders of the two republics said in a joint statement.

The People's Republics of Donetsk and Lugansk "will also present their proposals on the ceasefire, which would describe in detail the guarantees of implementation of the truce by the sides involved in the conflict, to the contact group in Minsk on Friday," the statement added.
The announcements pave the way for implementing the 7-step peace plan, which was proposed to the conflicting sides by Russian President Vladimir Putin on Wednesday.
The Russian president's proposals envisage: a the halt to the militia's advances in the Donetsk and Lugansk Regions; withdrawal of Kiev troops to a distance that makes shelling impossible; objective international control over the ceasefire; a ban on the use of combat aircrafts against civilians; unconditional prisoner exchange; organization of humanitarian corridors, and provision of direct access for repair crews to destroyed infrastructure.
The heads of the self-proclaimed People's Republics of Donetsk and Lugansk said that they are ready to implement the ceasefire at 11:00GMT on Friday, on condition that Kiev subscribes to the plan for a political settlement to the conflict.
Ukraine has been engulfed in violent internal conflict since April, when Kiev's military began its crackdown on the southeastern regions of the country.
According to United Nations' estimates released on Tuesday, over 2,249 people have been killed so far and more than 6,033 wounded in the fighting in eastern Ukraine.
The number of internally displaced Ukrainians has reached 190,000, with another 207,000 finding refuge in Russia, the UN said.
Tweets....
#

Poroshenko
:
#

Ukraine
's territorial integrity and independence are not up for negotiations. They remain as they are.
EU says readied new
#
russia
sanctions, but if there's a ceasefire "will decide whether to go forward" .
#
Ukraine