http://krebsonsecurity.com/2014/09/data-nearly-all-u-s-home-depot-stores-hit/
Data: Nearly All U.S. Home Depot Stores Hit
Evidence that a major U.S. retailer had been hacked and was leaking card data first surfaced Monday on the cybercrime store
rescator[dot]cc
, the shop that was principally responsible for selling cards stolen in the
Target
,
Sally Beauty
,
P.F. Chang's
and
Harbor Freight
credit card breaches.
As with cards put up for sale in the wake of those breaches, Rescator's shop lists each card according to the city, state and ZIP code of the store from which each card was stolen. See
this story
for examples of this dynamic in the case of Sally Beauty, and
this piece
that features the same analysis on the stolen card data from the Target breach.
***
http://krebsonsecurity.com/2014/09/banks-credit-card-breach-at-home-depot/
Banks: Credit Card Breach at Home Depot
Multiple banks say they are seeing evidence that Home Depot stores may be the source of a massive new batch of stolen credit and debit cards that went on sale this morning in the cybercrime underground. Home Depot says that it is working with banks and law enforcement agencies to investigate reports of suspicious activity.
Contacted by this reporter about information shared from several financial institutions, Home Depot spokesperson Paula Drake confirmed that the company is investigating.
"I can confirm we are looking into some unusual activity and we are working with our banking partners and law enforcement to investigate," Drake said, reading from a prepared statement. "Protecting our customers' information is something we take extremely seriously, and we are aggressively gathering facts at this point while working to protect customers. If we confirm that a breach has occurred, we will make sure customers are notified immediately. Right now, for security reasons, it would be inappropriate for us to speculate further – but we will provide further information as soon as possible."
There are signs that the perpetrators of this apparent breach may be the same group of Russian and Ukrainian hackers responsible for the data breaches at Target, Sally Beautyand P.F. Chang's, among others. The banks contacted by this reporter all purchased their customers' cards from the same underground store – rescator[dot]cc — which on Sept. 2 moved two massive new batches of stolen cards onto the market.
****
http://krebsonsecurity.com/2014/08/stealthy-razor-thin-atm-insert-skimmers/
Stealthy, Razor Thin ATM Insert Skimmers
An increasing number of ATM skimmers targeting banks and consumers appear to be of the razor-thin insert variety. These card-skimming devices are made to fit snugly and invisibly inside the throat of the card acceptance slot. Here's a look at a stealthy new model of insert skimmer pulled from a cash machine in southern Europe just this past week.
The bank that shared these photos asked to remain anonymous, noting that the incident is still under investigation. But according to an executive at this financial institution, the skimmer below was discovered inside the ATM's card slot by a bank technician after the ATM's "fatal error" alarm was set off, warning that someone was likely tampering with the cash machine.
"It was discovered in the ATM's card slot and the fraudsters didn't manage to withdraw it," the bank employee said. "We didn't capture any hidden camera [because] they probably took it. There were definitely no PIN pad [overlays]. In all skimming cases lately we see through the videos that fraudsters capture the PIN through [hidden] cameras."
Here's a closer look at the electronics inside this badboy, which appears to be powered by a simple $3 Energizer Lithium Coin battery (
CR2012
):
****
http://krebsonsecurity.com/2014/08/dq-breach-hq-says-no-but-would-it-know/
DQ Breach? HQ Says No, But Would it Know?
Sources in the financial industry say they're seeing signs that Dairy Queen may be the latest retail chain to be victimized by cybercrooks bent on stealing credit and debit card data. Dairy Queen says it has no indication of a card breach at any of its thousands of locations, but the company also acknowledges that nearly all stores are franchises and that there is no established company process or requirement that franchisees communicate security issues or card breaches to Dairy Queen headquarters.
Update, Aug. 28, 12:08 p.m. ET: A spokesman for Dairy Queen has confirmed that the company recently heard from the U.S. Secret Service about "suspicious activity" related to a strain of card-stealing malware found in hundreds of other retail intrusions. Dairy Queen says it is still investigating and working with authorities, and does not yet know how many stores may be impacted.
****
http://krebsonsecurity.com/2014/08/why-so-many-card-breaches-a-qa/
Why So Many Card Breaches? A Q&A
The news wires today are buzzing with stories about another potentially major credit/debit card breach at yet another retail chain: This time, the apparent victim is AB Acquisition, which operates Albertsons stores under a number of brands, including ACME Markets,Jewel-Osco, Shaw's and Star Markets. Today's post includes no special insight into this particular retail breach, but rather seeks to offer answers to some common questions regarding why we keep hearing about them.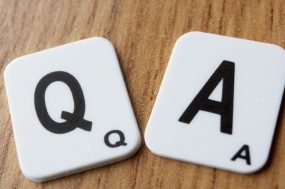 Why do we keep hearing about breaches involving bricks-and-mortar stores?
Credit and debit cards stolen from bricks-and-mortar stores (called "dumps") usually sell for at least ten times the price of cards stolen from online merchants (referred to in the underground as "CVVs" or just "credit cards"). As a result, dumps are highly prized by today's cyber crooks, and there are dozens of underground "card shops" online that will happily buy the cards from hackers and resell them on the open market. For a closer look at how these shops work (and how, for example, the people responsible for these retail break-ins very often also are actually running the card shops themselves) see
Peek Inside a Carding Shop
.
****