Anti War .......
Islamist Rebels Expelled From Key Suburb After Shelling
by Jason Ditz, August 14, 2014
The capture of the suburb gives them the heart of the Ghouta District, which is the key supply line for what rebels remain in the area around Damascus and southward into Golan.
Though the rebels had only a handful of possessions left around Damascus in the first place, the latest capture threatens to cut off their supplies and allow the Syrian military to secure the area, allowing them to focus more forces elsewhere.
Still, the Syrian government has lost massive portions of the country to various rebel factions, to the extent that the rebels in the north and east have turned on one another as bigger targets than the Assad government.
Aid Workers Claim 2,000 Refugees Stranded in Mountains Near Arsal
by Jason Ditz, August 14, 2014
US Ambassador to Lebanon David Hale revealed a new round of US military equipment would soon be delivered to the Lebanese military,
citing the threat posed by ISIS
against the town of Arsal, along the border with Syria.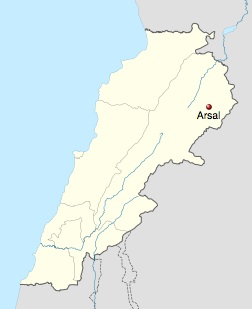 Earlier this month, ISIS and other Syrian rebels briefly captured the town of Arsal, engaged in a
several day battle with the Lebanese military
. The fighting chased Syrian refugees from the area, with aid workers saying some 2,000 are
stranded in the mountains
nearby.
The Lebanese military is growing but poorly equipped and with little combat experience, as the nation has in recent decades mostly relied on Hezbollah to fight against incursions.
The size of the newly pledged US military shipment is unclear, but is believed to be much smaller than the
$1 billion pledge
announced by the Saudi government last week.
Tweets......