Can't form a lasting Union if you keep betraying Kurds and Sunnis....



http://www.aljazeera.com/news/middleeast/2014/08/dozens-dead-attack-sunni-mosque-iraq-2014822121452319807.html
Scores dead in attack on Sunni mosque in Iraq
Shia armed group kills at least 73 people inside place of worship near the city of Baquba in eastern Diyala province.
Last updated:

22 Aug 2014 22:52
At least 73 people have been killed after a Shia Muslim armed group opened fired inside an Iraqi Sunni mosque in the village of Bani Wais in the country's eastern Diyala province, medical sources have said.
A security source said bodies had been arriving at the hospital in the city of Baquba in Diyala province on Friday.
Footage posted later on YouTube appeared to show the dead strewn across the mosque floor, including the body of at least one child.
Al Jazeera's Jane Arraf, reporting from Erbil, said that according to local sources, the attack could have been in retaliation for a roadside bomb attack at a recruitment event organised by the same militia.
Such sectarian violence could hurt efforts by Iraq's new prime minister, moderate Shia Haider al-Abadi, to form a government that can unite Iraqis against the Islamic State group, the Sunni rebel group that has seized large parts of the country.


Two Sunni parliamentary blocs have suspended talks on forming a new Iraqi government to protest the attack.

The blocs affiliated with Parliament Speaker Salim al-Jabouri and Deputy Prime Minister Saleh al Mutlak are demanding that outgoing Prime Minister Nouri al-Maliki and the main Shia parliamentary bloc hand over the perpetrators within 48 hours and compensate the families of victims, the AP news agency reported.

Iraq's newly appointed prime minister condemned the attack on the mosque.

"I strongly condemn the killing of civilians and worshipers in Diyala province and I call on the citizens to reject these attempts by the enemies of Iraq to exploit the incident in order to stir up strife between the sons of the same homeland," he said.

Attacks on mosques have in the past unleashed a deadly series of revenge killings and counter attacks in Iraq, where violence has returned to the levels of 2006-2007, the peak of a sectarian civil war.
In July, Shia armed groups executed 15 Sunni Muslims and then hung them from electricity poles in a public square in Baquba, police said.
Diyala police officials told the Reuters news agency they had provided Shia militias with names for hit lists so that suspected members of the Islamic State group could be tracked and executed.
Iraqi security forces killed more than 255 Sunni prisoners in July in apparent retaliation for killings of Shias by the Islamic State group, according to Human Rights Watch .

http://rudaw.net/english/middleeast/iraq/22082014
Kurdish Commander Says Baghdad Blocking Foreign Arms to Peshmerga
By
Alexander Whitcomb
1 hour ago
On the frontlines, Peshmerga commanders say their men are still fighting with outdated equipment. AP file photo.
KHAZIR, Iraq – Peshmerga commanders on the frontlines of the war with the Islamic State armies say their men have received none of the weapons delivered by foreign governments, blaming interference by Baghdad.
"We have not had the delivery of weapons from our international partners," said Rowsch Shaways, Iraq's outgoing deputy prime minister, who is a Kurd and serves as a commander of Kurdish forces leading an offensive toward Mosul.
"Right now Baghdad is the reason why this hasn't happened," Shaways toldRudaw from a command center southeast of Mosul, only a kilometer from enemy lines.
At another base near Gwar, General Sirwan Barzani also lamented that his division has "seen nothing of the new weapons."
The United States, France, Albania, Italy, Germany and Britain have expressed their willingness to provide military aid to the autonomous Kurds in the fight against the Islamic State (IS/formerly ISIS).
Yet, each has sought to coordinate the process through Baghdad, whose relations with the Kurdistan Regional Government (KRG) remain severely strained. Much of the tension has been blamed on Nouri al-Maliki, who was recently forced down from seeking a third term as prime minister.
Since the IS began a rout of the Iraqi army in June, the Peshmerga have emerged as the only local force standing up to the militants.
Over the past several weeks, Kurdish military officials have said their forces had new, heavy weapons, without revealing their origins or other details. But the comments by commanders did not confirm that.
On the frontlines, several officers explained they were making progress in the fight against IS, but Shaways remained adamant that they need American and European weapons.
Kurdish leaders acknowledge an arms upgrade will be necessary to face the well-armed and disciplined insurgent force without suffering heavy casualties, since a series of difficult challenges, such as the recapture of Mosul, still lie ahead.
Asked if he believed the delivery would happen soon, Shaways struggled to contain his concern: "If (Baghdad) wants to defeat ISIS ---- our common enemy -- then they will make sure we get the weapons as soon as possible," he said.
Although Iraqi security forces and the Peshmerga cooperated in the recapture of the strategic Mosul Dam this week, Baghdad has been reluctant to take any measures that would further strengthen the Kurdish military, a formidable force despite its outdated equipment.
Kurdish parties are working with Prime Minister-designate Haider al-Abadi to form a government, but there is no guarantee that the new administration will be able to reverse the disastrous course set by Maliki and prevent the further disintegration of Iraq.
Cooperation on pressing matters of national security, such as the fight against IS, remains the most basic stress-test of Erbil's current relationship with Baghdad, lending the arms delivery a heightened importance.
CENTCOM Wants Dramatic Increase in Target List
by Jason Ditz, August 21, 2014
Secretary of Defense Chuck Hagel laid out a particularly hysterical view of the "ISIS threat" today, insisting they post a threat to literally every national interest the US has everywhere, and that the US has to prepare for "everything" in its latest war.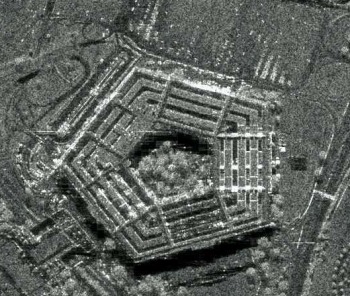 It isn't hard to see where that viewpoint came from, as other Pentagon officials talking about ISIS are showing a similarly alarming perspective as they continue to push the administration for escalationsof the war.
In the near term, this is likely to mean mostly an increase in the current air war inside Iraq, as CENTCOM is pushing particularly hard for the US to greatly expand its targets list to allow the large number of warplanes already attacking Iraq to hit many more targets.
The State Department has already chimed in with a request for another 300 ground troops in Baghdad, and further ground operations have already been reported to be in the works for the Anbar Province, along the border with Syria.
Actually escalating the war into Syria itself will be a huge step, and it may well be that the revelation of the failed rescue mission in Syria was part of a campaign to widen expectations for the war's eventual scope, giving officials the ability to argue the US already added Syria to the war long ago.
Hawks Grow Louder, But Not More Numerous
by Jason Ditz, August 21, 2014
When Senate super-hawk John McCain (R – AZ) presented the James Foley killing as an excuse for a dramatic escalation of the Iraq War, no one should've been surprised. He's been harping for an escalation ever since the war began, and harping on about attacking either ISIS or Syria or both constantly long before that.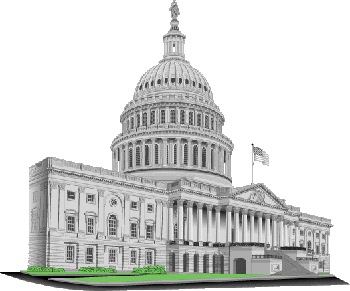 It only seems like Congress is shifting ever more hawk-ward because of how shrill the usual hawks are growing in recent days, but the indications are that most of the people in Congress haven't actually changed their position at all.
Rep. Adam Schiff (D – CA) is still expressing concerns about mission creep, and while there are a lot more hawkish quotes floating around out there, they're all coming from the same people as usual.
That's important, because less than a month ago the House passed a resolution opposing any deployment of ground troops to Iraq without a new Congressional authorization. President Obama seems to be hoping to ignore that, but as the war continues to escalate, that mostly silent war-weary majority could start speaking up again.
With all the hype the war has gotten in recent weeks, it isn't clear where exactly such a vote would stand in the House if it were held today. That no vote is planned is telling, however, as the president presumably wouldn't want to miss a chance to hammer through another pro-war resolution if he was really sure of it passing.
Western Nations Throwing Growing Aid at Peshmerga
by Jason Ditz, August 21, 2014
The ever-escalating Iraq War is becoming less and less about Iraq and more about the Kurdistan Regional Government (KRG), with growing aid being thrown at the Peshmerga fighters that are doing much of the heavy lifting in the war.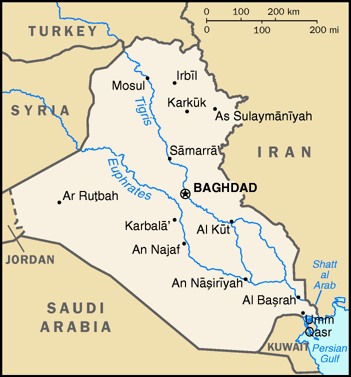 Only weeks ago it was unthinkable that the US would directly arm the Peshmerga. Now, not only are they openly doing so, but several European nations are as well. ISIS, of course, is largely using US arms as well, looted from Mosul or given to them by the US in Syria.
US officials visiting the nation are less interested in going to Baghdad than Irbil at thispoint, and US airstrikes are being conducted so far primarily to back Peshmerga battles, not the fights between ISIS and the Iraqi military further south.
Kurdish analysts are expecting this to pay off big down the road, adding to the autonomous KRG region's global influence, and making it easier to secede from Iraq in the future.
Declares ISIS 'Beyond Just a Terrorist Group'
by Jason Ditz, August 21, 2014
Secretary of Defense Chuck Hagel chimed in on a growing escalation of US attacks in Iraq today, labeled ISIS "beyond just a terrorist group" and insisting that they are the most dangerous group the US has ever seen.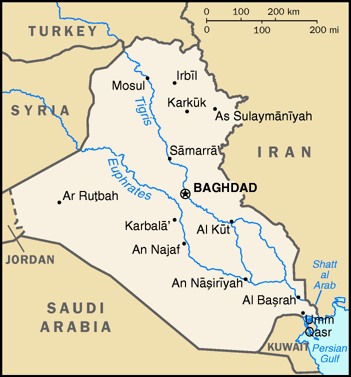 "This is beyond anything that we've seen. So we must prepare for everything. And the only way you do that is take a cold, steely, hard look at it and get ready," Hagel added, saying ISIS is a "imminent threat to every interest we have."
Hagel went on to say ISIS is growing more dangerous, and that the "long-term" US military operation is far from over. He also touched on revelations of a failed rescue attempt for a slain American journalist, defending it as a "flawless operation."
Pentagon spokesman Rear Admiral Kirby expressed displeasure about the fact that the failed Syrian raid went public at all, saying he would've much preferred it to remain a secret, but that the media was going to publish the story anyhow.
President Obama and Secretary of State Kerry have already laid out the case yesterday that they are going to "crush" ISIS militarily, which would involve a broad, open-ended war in both Iraq and Syria. While officials don't seem to want to admit that publicly, they do seem to want to lay the groundwork for those precipitous escalations to come.
The administration initially couched its new Iraq War as a "humanitarian intervention," but has quickly dispatched with that talking point in favor of a redux of the 2003 occupation talking points, centering on the enemy being "inexplicable, nihilistic, and valueless evil."
Polls have continued to show solid American opposition to a new ground invasion of Iraq, though with Congress not even seriously considering bringing the matter up for debate, President Obama seems to be free to escalate irrespective of public opinion.