http://www.zerohedge.com/news/2014-08-13/call-duty-iraq-40-humanitarian-adviser-dronefare
The Iraq War Officially Begins (Again): US Troops Prepare For Rollout As US Drones Strike ISIS Positions
Submitted by Tyler Durden on 08/13/2014 16:42 -0400
An American MQ-1 drone strike took out a firing position that Islamic militants used to target Kurdish forces in northern Iraq, according to the U.S. military.




The military said in a statement that a U.S. drone struck and destroyed an ISIS mortar position at around 7:55 a.m. ET on Tuesday.




The mortar position was firing on Kurdish forces defending members of the Iraq's Yazidi religious minority who were trying to evacuate the area, U.S. Central command added.



*****
Update:
U.S. SAID TO LAND TROOPS ON MT. SINJAR IN IRAQ, ABC NEWS SAYS
United States Marines, special forces and the USAID disaster assistance relief team

briefly

landed today on Mt. Sinjar in Iraq, a U.S. official told ABC News.




It was the first time ABC News has learned of any Americans landing on the mountain, where thousands of Yazidis are trapped and facing a humanitarian crisis.




Defense Secretary Chuck Hagel announced on Tuesday that the United States has sent a 130 member military assessment team to Erbil in the autonomous Iraqi province ofKurdistan to determine what further assistance the U.S. can provide to the Yazidis.
Lol: "briefly"...
It didn't take long for Obama's latest stern promise that no US troops would be on the ground to become... troops are now on the ground.
****
http://www.zerohedge.com/news/2014-08-13/mosuls-damn-dam
Mosul's Damn Dam
http://vineyardsaker.blogspot.com/2014/08/august-13th-iraq-sitrep-by-mindfriedo.html
WEDNESDAY, AUGUST 13, 2014
Anti War ..........
130 'Advisers' Laying the Groundwork for Open Combat With ISIS
by Jason Ditz, August 12, 2014
The US war in Iraq is escalating at a remarkable rate, and less than a week after the commencement of the air war, the Pentagon is
putting the finishing touches on a proposal
to send ground troops into open combat operations against ISIS.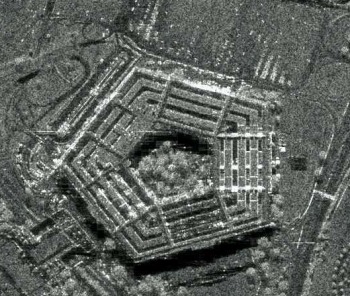 It's the exact thing US officials have repeatedly promised never to do – send ground troops into combat roles in Iraq. Yet with the Pentagon now having committed to air drops of aid to Yazidis, part of the new air war, they're already looking toward the next step: a "rescue operation" that would put US boots on the ground, in direct combat with ISIS at the base of Mount Sinjar.
Despite several escalations of the war goals in the past 5 days, US officials are openly getting impatient with the current situation, insisting they have to "do something more than just drop water and supplies" to the Yazidis. That something, in keeping with the usual US strategy, is more war.
British Chinook helicopters are expected to play a major role in the evacuation of Yazidi civilians from the mountain, though the ground combat mission, which is
what the 130 "advisers" are there
to lay the groundwork for, will be something much bigger.
US combat troops on the ground, even if they are nominally there as a "rescue" team, is a point of no-return for the war, as it is unthinkable that the administration will allow them to engage in a one-off open combat mission and then simply claim mission accomplished, particularly when the stated goals of the air war have grown so far beyond that single mountaintop.
The proposal isn't finalized, and President Obama hasn't signed off on it, but the fact that he did allow another 130 troops to head to Irbil to "develop additional options" for the intervention suggests they proposal is more or less a foregone conclusion, and only the details have to be worked out.
ISIS Fighters Dissipate, Making Less Convenient Targets
by Jason Ditz, August 12, 2014
The US airstrikes against ISIS in Iraq have had an only extremely minor impact on the ISIS fight against the Kurds, and they look to be even less worthwhile today, as military officials reveal ISIS changes in tactics to respond to them.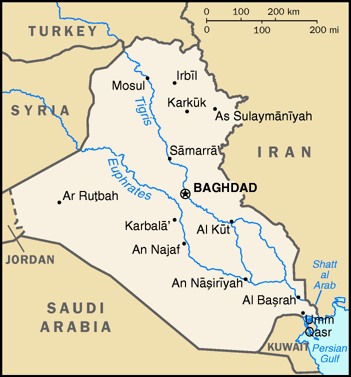 Before the US began attacks on Friday, ISIS was behaving like a traditional military, with its forces moving deliberately and in plain sight. Once the US strikes began, the
ISIS troops dispersed, using familiar insurgent tactics
to blend in with the local population.
The transition severely limits the US ability to target ISIS fighters on the ground, but doesn't seem to be limiting their ability to continue to press the offensive along various frontiers with both the Iraqi military and the Peshmerga.
The US clearly should have seen this coming, as ISIS is essentially just the old al-Qaeda in Iraq (AQI) insurgency from the last US occupation, only bigger and much better equipped.
The US has plenty of experience unsuccessfully fighting insurgencies, and must be well aware of how little value aerial attacks are against it. That the administration bothered to go down this trail at all once again suggests that the long-term assumption is to escalate the war into a ground invasion.
Better PR, But Abadi Is Cut From the Same Cloth as Maliki
by Jason Ditz, August 12, 2014
A long-standing leader in the Islamic Dawa Party who spent decades in exile and returned to Iraq during the US occupation, quickly rising in the fledgling political scene.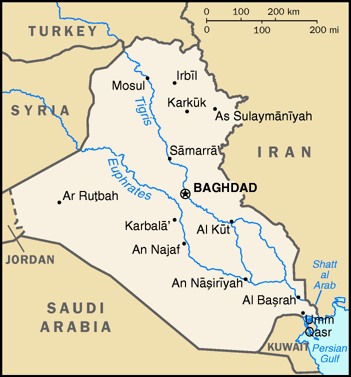 Are we talking about Prime Minister Nouri al-Maliki, or Prime Minister-Designate Hayder Abadi? It could be either, and that's the big problem with the deal on "regime change" in Iraq,
it really doesn't matter
and is leaving roughly the same person in charge.
The primarily difference between Maliki and his successor is that Maliki, once the darling of the US and Iran, has fallen out of favor in the face of soaring sectarian tensions and mounting losses against ISIS.
Abadi is basically Maliki circa 2006, an adherent to the same Dawa ideology beholden to the exact same political interests. The primary difference is that he hasn't got eight years of failures, and thus doesn't have the public relations problems of the outgoing PM.
All the talk of Maliki's divisiveness cost him the foreign support critical to remain Iraq's ruler, but there is no indication at all that Abadi is planning any serious changes to the status quo, and plenty of reasons to believe he'll go down the same failed path Maliki has.
New 'Caliphate' Has a Lot of Oil Wealth Already
by Jason Ditz, August 12, 2014
ISIS continues to push the borders of Iraqi Kurdistan, Syria, and various Syrian rebel faction, but the territory they've amassed in their "Caliphate" is already substantial, both in its size and its oil production.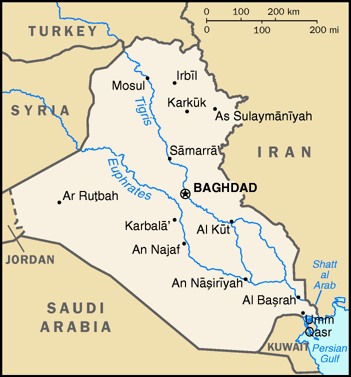 The push into northern Iraq has seen
them take 7 oil fields
, all relatively small, but combined they amount to 80,000 barrels per day of capacity. At current prices, that's about $8.4 million a day.
And it's only the tip of the iceberg. ISIS has already amassed a large portion of Syria's overall oil reserves. How much of the production remains usable in the midst of the civil war is unclear, but is believed to be hundreds of thousands of additional barrels per day.
All told, that would make the Islamic State one of the top 30 oil producers on the planet, and while they can't exactly export it anywhere, their control over the key Baiji Refinery in Iraq will allow them to use it to produce fuel for their many captured vehicles.
Even this may not be the final story on ISIS, however, with their ongoing push into Kurdish territory bringing them close to some major oil fields on the outskirts of Kirkuk, which could easily double their overall production capacity, while sending Iraq's spiraling downward.
Already, Iraq's oil production is down 120,000 bpd from June to July reflecting both the loss of the 80,000 bpd ISIS seized outright and a drop of 40,000 from Iraqi Kurdistan attributable to evacuation of foreign staff at those sites.
Regional Leaders Signal Support for Abadi As 268 Are Killed in Iraq
Regional and local leaders have signaled their acceptance of Haider al-Abadi as the leading candidate for prime minister. Also, the U.S. military is sending 130 more troops to Iraq. At least 268 people were killed, mostly militants, and 83 were wounded.