http://globaleconomicanalysis.blogspot.com/2014/08/us-to-supply-kurds-with-russian-arms.html
Monday, August 11, 2014 11:38 AM
The story in Iraq gets more bizarre by the day. Kurdish territory in Iraq are the only pro-American territory left. Yet the US worries it will splinter off into Kuridistan. Apparently it's better to have a raging civil war as long as the country stays together in one theoretical piece.
This is where the story gets really bizarre. To avoid the appearance of the US giving arms to the Kurds, instead the US will give the Kurds Russian-made arms via the CIA.
Excuse me for asking, but what about sanctions on Russia?
While pondering that question, please consider
US to directly arm Kurdish peshmerga forces in bid to thwart Isis offensive
.
****
Anti War.......
http://news.antiwar.com/2014/08/11/pentagon-us-airstrikes-wont-stop-isis-momentum/
Says Impact of Strikes Limited, Temporary
by Jason Ditz, August 11, 2014
Lt. Gen. William Mayville, the Pentagon's top war planner, today sought to lower expectations for the current US air war in Iraq, insisting the attacks are having only very limited effects on ISIS operations, and a very temporary impact.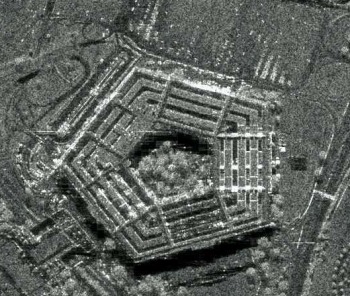 Lt. Gen. Mayville insisted the
current air war did not mean ISIS
was "contained" or even that its momentum was effectively stalled, and that the current strikes are mostly focused on keeping ISIS from moving directly on Irbil.
When President Obama first announced the new air war Thursday, the strikes were said to be focused on stopping the Irbil offensive, though since then he has
broadened the goals of the war considerably,
aiming to protect Baghdad, stopping ISIS from taking key infrastructure, and preventing ISIS from maintaining its caliphate.
In that context, Lt. Gen. Mayville's
comments
must be seen not only as tempering expectations but also as laying the groundwork for further escalation of the war, and advancing the narrative that the already large US presence is insufficient for those growing goals.
Its undeniable that Lt. Gen. Mayville's assessment in that regard is quite true, and that even 108 warplanes is insufficient for the goals now laid out of stopping ISIS nationwide. Yet it is left unspoken just how massive the US presence would have to be for these goals, with the public expected to just accept "more" as a general trend.
Indeed, with President Obama insisting there isn't a "military solution" at all, his decision to keep escalating that military action is all the more puzzling, and suggests that getting the military operation going in the country is an end unto itself, with escalation to match whatever goals they finally settle on something to be worried about at a later date.
http://news.antiwar.com/2014/08/11/us-denies-role-in-plot-to-oust-maliki/
Kerry Warns Maliki Not to Cause Trouble
by Jason Ditz, August 11, 2014
US officials are
rejecting allegations
that the United States is playing a direct role in a plot to oust Iraqi Prime Minister Nouri al-Maliki, though they continue to reiterate their support for PM-designate Hayder Abadi, and their desire to see Maliki go.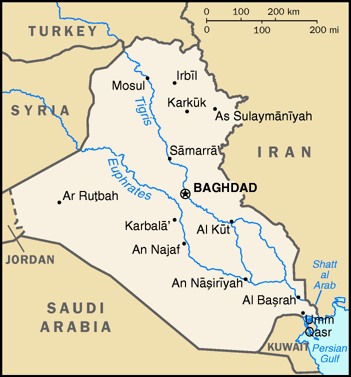 Maliki has rejected calls to step down, and insists that the Iraqi National Alliance (INA) had no authority in appointing Abadi as the designate over him. He has insisted the move is a "coup plot" against his continued rule.
The US has loudly been insisting that Maliki must go for weeks, and responded to Maliki's condemnation of President Masum yesterday with a statement praising him and reiterating their opposition to Maliki.
The notion that the US isn't playing a role in Maliki's ouster is absurd, and underscoring that Secretary of State John Kerry issued a statement today pledging support for Masum and warning Maliki "
not to cause trouble
" with his impending replacement.
The State Department's statement today conceded that Maliki is still "legally" the prime minister, but also saying they want Abadi to replace him as soon as possible.
Maliki has deployed troops loyal to him across the capital, threatening to militarily ensure his continued rule. The State Department insisted they
wouldn't consider the move a coup
if it took place, because Maliki's premiership is legal.
http://news.antiwar.com/2014/08/11/us-iran-backed-shiites-choose-replacement-of-maliki/
Maliki Rules Out Resigning, Will Resist New PM-Designate
by Jason Ditz, August 11, 2014
Iraqi Prime Minister Nouri al-Maliki's potential successor has been selected today by the Iranian-back Iraq National Alliance (INA) faction, and both they and the United States are throwing their weight behind
Dr. Hayder Abadi as the new PM-designate
.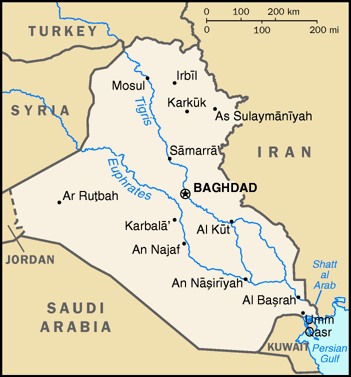 Abadi, another member of Maliki's Dawa Party, is the current Finance Committee chairman for the Iraqi parliament, and a long-standing MP. He lived in Manchester, England in exile for decades during the Saddam-era, and returned during the US occupation.
Yet how easily Abadi will be able to amass a majority to form a government remains unclear, with Maliki still fearing every attempt to replace him is a coup, and
many of his allies spurning Abadi
as an "illegitimate" replacement who doesn't represent Dawa Party interests.
The presumptive backing of much of the INA, along with the various Kurdish blocs beholden to US wishes will only get Abadi so far, and without some cross-over from Dawa and the State of Law in general, it is unclear how a majority can come together.
Maliki also deployed large numbers of special forces loyal to him across the capital yesterday, and those troops haven't gone anywhere in the wake of Abadi's appointment, meaning even if the PM-designate can somehow get a narrow majority government, that does not guarantee that Maliki will step down.
The US State Department has congratulated Abadi on his nomination and is calling on him to form a government "as swiftly as possible." At this point, that appears to be wishful thinking on their parts, and any government formation seems certain to take some time, if Maliki allows it at all.
Some analysts believe Maliki is unlikely to relinquish power under any terms, and that his deployment of troops throughout the capital anticipates an attempt to consolidate his rule and launch a coup of his own against any new premier.
http://news.antiwar.com/2014/08/11/us-bypassing-iraqi-govt-sending-arms-directly-to-iraqi-kurds/
Long Insisted Arms Shipments Would Have to Go Through Baghdad
by Jason Ditz, August 11, 2014
US officials
today confirmed
that they have ditched a long-standing policy of sending arms to Iraq only through the central government, and are now directly arming the Kurdish Peshmerga.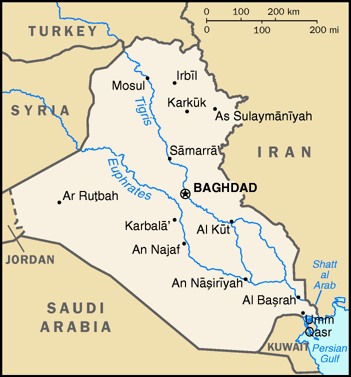 The announcement was not exactly a surprise, as regular readers will not
that we reported a week ago
that US officials were promising both airstrikes and direct armament to the Kurds in their fight against ISIS.
Both of those reports have come to pass, as US airstrikes began Friday. The US announcements on airstrikes and arms have both aimed at trying to restore Kurdish military control over regions ISIS recently seized.
But directly arming the Peshmerga risks alienating the Iraqi government even more, as the Peshmerga has not only fought ISIS but seized several Iraqi cities as well in recent months, and now has a direct line to DC for more weapons as they try to carve out their growing autonomous region in Iraq's north.
Throwing more arms into Iraq also risks giving more arms to ISIS, as the group has by and large become so well-armed by looting Iraqi military sites full of US-made gear. If they continue to score victories against the Kurds, they may acquire yet more arms this way.
http://original.antiwar.com/updates/2014/08/11/new-premier-for-iraq-247-killed-in-battles-airstrikes/
New PM Candidate for Iraq; 247 Killed in Battles, Airstrikes
Iraq has a new candidate for prime minister, Haider al-Abadi; however, the possibly outgoing premier, Nouri al-Maliki is putting up a fight instead of conceding that he likely no longer has enough votes to win a third term.. Meanwhile, 247 people were killed and 22 were wounded. One of the dead was a well-respected Kurdish journalist from Turkey.