Anti war....
Militants Still Trying to Seize Key Dams in Mosul, Haditha
by Jason Ditz, August 05, 2014
According to reports yesterday that ISIS had managed to take over parts of Iraq's Mosul hydroelectric dam, the nation's largest such dam. Officials now say Kurdish fighters have
managed to repel that attack
.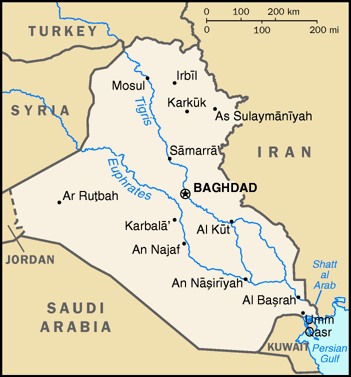 The ISIS fighters
continue to press the offensive against
both the Mosul Dam and the Haditha Dam down in the Anbar Province. The dams would give ISIS control over water flow on Iraq's two major rivers, as well as a broad amount of electricity generation.
ISIS has been keen to take over energy supplies in both Iraq and Syria, seizing major oil fields, refineries, and now turning its focus on the hydroelectric dams. Though so far defenses have held in both Mosul and Haditha, the value of those dams means ISIS will keep trying, and that both are in the middle of ISIS-held territory means reinforcements may be tough for defenders to come by.
The bigger concern, perhaps, is what happens if the Mosul dam falls, because it is in the middle of substantial repairs, and assuming ISIS can't keep up with the repair schedule, the dam could easily fail outright.
Turkey Issues Gag Order on Mosul Hostage Crisis
by Jason Ditz, August 05, 2014
As ISIS continues to expand its control over Iraq and Syria, the nature of the group and its membership are coming under increasing scrutiny, as is the Turkish factor, particularly important as ISIS now spans much of Turkey's southern border.
According to
Germany's Die Welt
, of the estimated 10,000 to 15,000 ISIS members, some 1,000 of them are known to be Turkish citizens. The group has recruited worldwide, but such a broad Turkish contingent could be significant given their proximity to southern Turkey.
ISIS, along with other rebel factions, have used Turkey as a staging area as well as a source of fighters. In addition to the Turkish citizens, some 1,200 people from EU member nations have joined ISIS as well, also traveling through Turkey.
Turkey's problem with ISIS is only going to grow, and the Erdogan government is trying to keep the media from covering it too broadly, imposing a gag order on
stories about the 49 Turkish citizens
captured by ISIS in early June. The situation remains unresolved, but essentially uncoverable inside Turkey.
Pentagon Denies Khalilzad Report of Already Overseeing Airstrikes
by Jason Ditz, August 05, 2014
The loss of important parts of Iraq's northwestern Nineveh Province to ISIS have a number of Congressional hawks
pushing again for aggressive US action,
starting with arms and aid to the Kurdish Peshmerga fighters who are facing down ISIS in the region.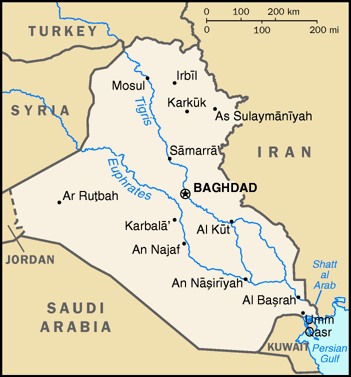 The ISIS push into Nineveh began in June with the sacking of Mosul, and now they are aiming to take the last (Kurdish-held) border region with neighboring Syria, which would effectively give ISIS control over the entire border, and most of both sides.
The Pentagon insisted that's not the case, saying there has been no coordination of air attacks in Iraq whatsoever, though the White House confirmed intelligence sharing with the Iraqi military and the Peshmerga on the ISIS fighting.
The Peshmerga has had some success in fighting ISIS up until this past weekend of fighting, and seems to be able to defend its heartland successfully, though the loss of territory along the Syrian border could threaten Kurdish factions in Syria's northeast as well.
Tweets.....
Hearing from Iraq that Maliki had 28 conditions to be met before he steps down. Shia bloc accepted them all but Maliki then changed his mind
Sources tells me Maliki didn't expect his Shia rivals to accept all his demands, was surprised when they did & then changed his mind.
#

pt
PM conditions incl. all DGs he appointed to stay. Immunity for him, his staff & family. 500-strong security detail, keep cars homes etc
#

pt
Reports that ISIS now holds al-Kuwayr (Gwer) 45km SE of Mosul and its key highway bridge, w/ Peshmerga withdrawing after intense fighting.
Looks like a messy PUK-KDP spat over claimed Peshmerga withdrawals in Makhmūr. PUK media claims one thing, KDP denies.
ISIS carried out a double truck-borne SVBIED attack on a Peshmerga/Zerevani base in 'Alī Rash villag between Mosul and Qarah Qosh.
The operation involved German and Libyan suicide operatives, ISIS claims to have destroyed the entire building and caused heavy casualties.
BREAKING: Five blasts rock Baghdad, four of them car bombs: at least 30 killed, 70 wounded
@

AFP
#

Iraq