Maj. Gen. Greene Was a Logistics Expert Working With Afghan Military
by Jason Ditz, August 06, 2014
The death of US Major General Harold Greene in Afghanistan yesterday is sparking new concerns for the US strategy in the country,
as he was supposed to be a key part of bringing
the Afghan military up to self-sufficiency and allowing a drawdown of US forces.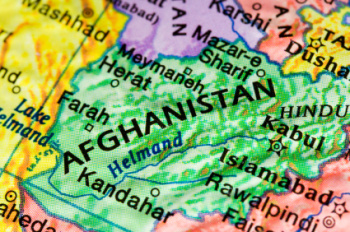 Maj. Gen. Greene was a logistics and acquisitions expert and was to oversee teaching the massive Afghan military to sustain itself in the field without relying on NATO occupation forces.
This contradicts initial claims from the Defense Ministry that he was a "terrorist in an army uniform," and there is
no indication he had any ties
to any militant faction. His motivations in the shooting remain a complete mystery.
Whatever they were, the death of Maj. Gen. Greene complicates the US strategy quite a bit, and forces them to look for another logistics expert to try to get Afghanistan's massive, but poorly managed, military up to snuff.
http://www.infowars.com/afghan-official-generals-killer-hid-in-bathroom/
AFGHAN OFFICIAL: GENERAL'S KILLER HID IN BATHROOM
Rafiqullah opened fire when the generals walked into view, the official said
The Afghan soldier who killed a U.S. two-star general and wounded other top officers hid in a bathroom before his assault and used a NATO assault rifle in his attack, an Afghan military official said Wednesday.
The investigation into the killing of Maj. Gen. Harold J. Greene, the highest-ranked U.S. officer to be slain in combat since 1970 in the Vietnam War, focused on the Afghan soldier, who went by the single name Rafiqullah, the official said. The shooting wounded about 15 people, including a German general and two Afghan generals, before Rafiqullah was killed, the official told The Associated Press.
However, Rafiqullah's motive for the attack remained unclear Wednesday as American officials prepared to fly Greene's body back to the U.S. and a similar attack saw an Afghan police officer drug and shoot dead seven of his colleagues, authorities said.
Anti War.....
15 Other NATO Troops Wounded in Incident
by Jason Ditz, August 05, 2014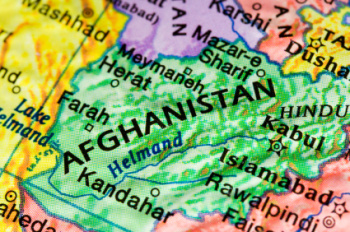 Maj. Gen. Greene was shot at close range by an Afghan soldier, who also shot a large number of others, including a German Brigadier General. 15 overall NATO soldiers were reported wounded, mostly Americans.
So far Maj. Gen. Greene is the only confirmed fatality, though some reports have suggested others may have died in the incident. There was no indication of why the gunmen attacked them, though he has been confirmed to be a "vetted" Afghan soldier, and he was slain in the incident.
Green-on-blue insider attacks reached their apex in 2012, but dropped primarily as a function of less contact between NATO troops and Afghan forces. Green-on-green insider attacks among Afghan forces have continued to be a problem.
The Pentagon is downplaying the impact of the incident, saying there is no reason for it to impact trust between occupation forces and the Afghan military.
And a separate attack....
Afghan 'insider attack' leaves seven dead
Afghan policeman shoots colleagues in Uruzgan province, just hours after a local soldier shot dead a US major general.
Last updated:

06 Aug 2014 17:08
Major General Harold Greene is the most senior US soldier to have been killed during the Afghan conflict [File -EPA]
An Afghan policeman has turned his gun on his colleagues at a police checkpoint in the country's south, killing seven policemen, a provincial official has said.

The incident late on Tuesday night in the Uruzgan provincial capital of Tirin Kot was the latest among so-called insider attacks in which Afghans dressed in police or army uniforms turn their weapons on their colleagues or NATO forces.

Earlier on Tuesday, an Afghan soldier turned on allied troops at a military university on a base west of Kabul, the capital, killing US Major General Harold J Greene, and wounding about 15 US and coalition forces, including a German general and two Afghan generals.

Greene was the most senior US soldier to have been killed during the Afghan conflict.

In the Uruzgan attack, provincial spokesman Doost Mohammad Nayab said the attacker opened fire and shot and killed seven of his colleagues at the checkpoint, then stole their weapons and fled in a police car.
No one immediately claimed responsibility for the assault, but Nayab said the shooter had Taliban connections and blamed the group for the attack.

Surge in 'insider attacks'

Insider attacks in Afghanistan rose sharply in 2012, with more than 60 coalition troops, mostly from the US, killed in 40-plus incidents that threaten to shatter the trust between Afghan and coalition forces.

Taliban spokesman Zabihullah Mujahid has praised the Afghan soldier who killed Greene in a statement.
On Wednesday, US officials prepared to fly the body of the two-star general back home.

An Afghan military official said the soldier who killed Greene hid in a bathroom before his assault and used a NATO machine gun in his attack.

The official identified the soldier as a man in his early 20s, Rafiqullah, who came from Paktia province.
Speaking on the condition of anonymity, he told the AP news agency that no motive had been established for the shooting in which Rafiqullah also was killed.



and ........



Second Major 'Insider Attack' of the Past Two Days
by Jason Ditz, August 06, 2014
Fresh off of yesterday's high-profile "insider" attack,
which saw a two-star US general slain
by an Afghan soldier, another such incident has occurred, this time in the Uruzgan Province in southern Afghanistan.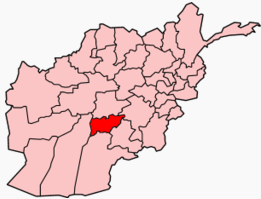 A member of the Afghan national police attacked the other policemen at the checkpoint he was manning,
killing seven others
, seizing all of the weapons at the post and fleeing in a car.
The attacker, who was not named, was said to have "Taliban connections" by provincial officials, and has not been caught. In many cases, such incidents involve Taliban fighters infiltrating, conducting an attack of opportunity, and fleeing with arms.
The Taliban has yet to issue a statement on today's attack, but did issue a statement on the slaying of the US general, praising the attacking soldier, but not claiming credit for the shooting. The attack in that incident was said to have been "carefully vetted," and motive is unclear.