Anti War .....
Syria .....
Controls Virtually Whole Oil-Rich Deir Ezzor Province Now
by Jason Ditz, July 14, 2014
Some of the fighters chose to defect to ISIS outright, though others were killed or chased off. The local leader for al-Qaeda's Jabhat al-Nusra was slain, and photos of his body were posted online.
The purge from Deir Ezzor means an influx of fighters into the area around Deraa, at the Jordan border, though it is unclear if this will have any impact on the ongoing fighting in that area.
Rebels confirm that ISIS is now in control of virtually the whole of Deir Ezzor Province, including all oilfields, though they still have not taken the Syrian military airfield in the area.
and.....
Fight for Ayn al-Arab Continues
by Jason Ditz, July 14, 2014
A solid week of offensives by ISIS against Kurdish-controlled areas in Aleppo Province have not turned out as they hoped, and the Kurdish border city of Ayn al-Arab remains under the control of the Kurdish YPG militia.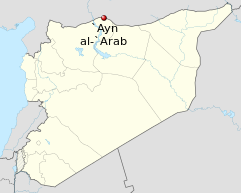 Indeed, while the
YPG didn't seem to have much going for it
in the area, with Ayn al-Arab and nearby villages cut off from their main holdings in the far northeast, they seem to be getting surprising amounts of support through the crossing.
The YPG has proven fairly successful at fighting off ISIS, and has managed to keep its territory independent from them so far. Still, as ISIS expands everywhere along its border, expect Kurds in both Iraq and Syria to remain a key target.
Qatar.......
Al Jazeera.....
US strikes $11bn arms deal with Qatar
Agreement to provide Apache attack helicopters and air-defence systems thought to be biggest US arms deal this year.
Last updated:

14 Jul 2014 23:11
The deal was signed at the Pentagon by US Defence Secretary Chuck Hagel and his Qatari counterpart [AFP]
The United States has signed an agreement with Qatar to sell Apache attack helicopters and Patriot and Javelin air-defence systems valued at $11bn.

The agreement was signed at the Pentagon by US Defence Secretary Chuck Hagel and Qatar's defense minister, Hamad bin Ali al-Attiyah.

"Today's signing ceremony underscores the strong partnership between the United States and Qatar in the area of security and defence and will help improve our bilateral cooperation across a range of military operations," Pentagon spokesman Rear Admiral John Kirby said in a statement on Monday.

The deal is reported to be the biggest US arms sale so far this year.

Hagel visited Qatar in December when he and Attiyah signed a 10-year Defence Cooperation Agreement to govern interaction between US and Qatari forces and enable the continued assignment of American troops to installations in the area, including the Combined Air Operations Center at Al Udeid Air Base.

"This is a critically important relationship in the region," said Kirby. "And the secretary is pleased to be able to continue to make it stronger."

Qatar is a key US ally and was instrumental in completing the deal that gained the May 31 release of army sergeant Bowe Bergdahl, who was held for five years by the Taliban, in exchange for the release by the US of five Taliban commanders imprisoned at Guantanamo Bay, Cuba.

In recent years, Washington has made a priority of improving the air defences of its Gulf allies.


Afghanistan......


Afghanistan's Kabul airport under attack
Rapid response force sent to the area amid reports of gunfire and explosions at capital's international airport.
Last updated:

17 Jul 2014 01:55
A number of fighters had burst into a building just north of the airport and opened fire [Reuters]
An explosion followed by bursts of gunfire have been heard near Kabul International Airport in the Afghan capital.
Smoke was seen rising above the facility, which is used by civilians and the military. A car had also been set on fire not far from the scene.
A police source said a number of fighters had burst into a building just north of the airport and opened fire.
"Afghan security forces are dealing with it. More information will be released as soon as we get it," said the
source, who asked not to be identified.
NATO forces said they were aware of reports of an attack on the airport but could not give more details.
Sediq Sediqqi, a spokesman for the interior ministry, said a rapid response force had been sent to the area.
There was no immediate claim of responsibility.
A Kabul airport official told the Reuters news agency all flights had been diverted to other cities.
In such circumstances, passenger planes are immediately diverted to other Afghan cities such as Mazar-i-Sharif in the north or Herat in the west.

The attack on the airport comes at a time of great uncertainty for Afghanistan as votes from the second round of a disputed presidential election are to be recounted.

The poll is meant to mark Afghanistan's first democratic transfer of power.

Source:
Al Jazeera and agencies
Nation Moving Toward a More Parliamentary System
by Jason Ditz, July 14, 2014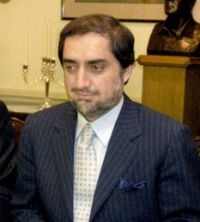 This means whether Abdullah Abdullah or Ashraf Ghani ultimately gets the presidency, they will not enjoy the unchecked, dictatorial powers of outgoing President Hamid Karzai, and the official will be much weaker going forward.
Instead, Afghanistan will have a prime minister with considerable power, and while the details are still not worked out it appears that the president will be expected to appoint the loser to an interim position as "chief executive," a position which would be eventually replaced by a premier.
A parliamentary system had been advocated by Abdullah in the past, but resisted by Karzai, who had insisted on having absolute power over government affairs, and used that power to keep control of the organization of elections, giving him an insurmountable advantage in his reelection campaign.
Scores killed by car bomb in Afghanistan
At least 89 people die in huge car bomb attack as United Nations says civilian casualties are soaring.
Last updated:

15 Jul 2014 11:46
Officials said the death toll in Tuesday's twin attacks was certain to rise [Reuters]
A car packed with explosives has detonated as it was passing by a crowded market in Afghanistan's eastern province of Paktika, killing at least 89 people and wounding dozens more, police said.
"Right now, police are taking all the wounded to hospitals," a local deputy police chief, Nissar Ahmad Abdulrahimzai, told the Reuters news agency on Tuesday.
The attack took place not far from the border with Pakistan's North Waziristan region, where the military has been attacking hideouts of the Pakistani Taliban in the past few weeks, prompting rebels to retreat towards Afghanistan.
Abdulrahimzai said police had been tipped about the car and were chasing it when it exploded.


Civilian Deaths And Injuries January - June (2009-2014)

Year Deaths Injuries
2009 1052 1439
2010 1281 1990
2011 1575 2341
2012 1159 1979
2013 1342 2577
2014 1564 3289


Casualties by tactic and incident type (January -June 2014)
Ground Engagement - 39 %

IEDs - 30 %

Complex & Suicide Attacks - 12 %

Targeted Killings - 9 %

Other - 5 %

Explosive Remnants of War - 4 %

Air Operations - 1%
Source: UNAMA


"The explosion was so big it destroyed many shops. Dozens of people are trapped under the roofs," Mohammad Raza Kharoti, the district governor, told Reuters.
"The number of wounded will rise to more than 100 and the number of those martyred will also increase."
In Kabul, a remote control bomb concealed by a roadside killed two employees of President Hamid Karzai's media office and wounded five others, police said.
Al Jazeera's Qais Azimy, reporting from Kabul, said Karzaid has condemned the attacks. Among those who were hurt was the personal cameraman of the outgoing president.
The Taliban claimed responsibility.
The attacks took place as foreign troops are gradually withdrawing from the country.
The United Nations said last week civilian casualties jumped by almost a quarter in the first half of this year as hostilities escalate.
"The nature of the conflict in Afghanistan is changing in 2014 with an escalation of ground engagements in civilian-populated areas," said Jan Kubis, head of United Nations Assistance Mission in Afghanistan.

"The impact on civilians, including the most vulnerable Afghans, is proving to be devastating."
The UN report documenting civilian causalities between January and June states that there were 4,853 civilian casualties, up 24 per cent over the same period in 2013.
"Included in the toll were 1,564 civilian deaths and 3,289 injuries, up 17 and 28 per cent from the same time period last year, respectively. Ground engagements caused two of every five civilian casualties in 2014 accounting for 39 per cent of all civilian casualties," the report said.

Source:
Aljazeera And Agencies
Iran......
Both Sides Confirm Progress as Deadline Looms
by Jason Ditz, July 15, 2014
Both US and Iranian officials have confirmed "tangible progress" on the final nuclear settlement, though with the July 20 deadline just days away no deal seems likely to emerge that quickly.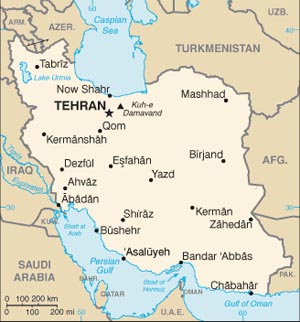 Iranian Foreign Minister Javad Zarif was the first official to broach the elephant in the room publicly,
the possibility of extending the deadline to continue talks
, saying that more time could help.
Both sides have been reluctant to talk about that publicly, even though it's always been an option, fearing it would take the sense of urgency out of negotiations. Even with just a few days left, some seem to be reluctant to mention it.
Yet even though Iran has offered
huge concessions
on enrichment in recent days, the US isn't budging from its harsh position, and it is clearly too late to cobble together a final pact by Sunday.
Would Freeze Enrichment at Current Levels for Many Years
by Jason Ditz, July 14, 2014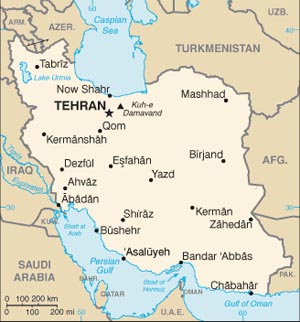 Previously, Iran wanted a right to expand its uranium enrichment to the level needed for its Bushehr power plant, several times its current level. The US had ruled this out.
The new plan would have Iran agree to freeze the size of its program at current levels for many years, exactly how many was unclear from reports, with the idea being that the limit would eventually be lifted.
US officials are said to be opposed to the new deal as well, and are still insisting they want to cut Iran's current enrichment at least in half for any deal to be acceptable.