Syria.....
Al Jazeera....
Syrian election vote counting begins
President Bashar al-Assad set to win an overwhelming victory in poll called a charade by the opposition.
Last updated:

04 Jun 2014 09:21
Opposition activists branded the vote a 'blood election', with Syria in the middle of a civil war [EPA]
Election officials have started counting votes in a Syrian presidential election expected to deliver an overwhelming victory for President Bashar al-Assad but which his opponents have called a charade

State-run media reported that voting closed at midnight on Tuesday and that officials began the process of checking the number of votes against lists of registered voters to ensure the numbers matched.
The poll was the first election in Syria for nearly 50 years, though Assad and his father Hafez have previously renewed their mandates in referendums.

Rebel fighters, the political opposition in exile, Western powers and Gulf Arabs say no credible vote can be held in a country where swathes of territory are outside state control and millions have been displaced by conflict.

State television said voting had been extended for five hours past the original deadline "because of the massive influx of voters".

Voting only took place in government-controlled territories, meaning those displaced by fighting or living in rebel-held areas were unable to take part.

The opposition dismissed the vote as a "farce" that would prolong the country's three-year conflict. The vote excluded regime opponents from running.


The US called the election a disgrace, saying Assad "has no more credibility today than he did yesterday."
Al Jazeera's Rula Amin, reporting from the Al Masnaa border crossing in Lebanon's Bekaa Valley, said: "The opposition says this is a farce, they don't recognise these elections. They say there is no way it could be legitimate while civil war is raging in the country, while it's being organised by the same president they want to overthrow."
Syrian television showed Assad casting his ballot at a school in the Damascus neighbourhood of al-Maliki. He was accompanied by his wife, Asma.
Assad faces two practically unknown competitors - Maher al-Hajjad and Hassan al-Nuri.
Nuri, who studied in the US, told the AFP news agency he expected to come second after Assad.

Both he and Hajjar only lightly criticised Assad's rule for fear of being linked to an opposition branded "terrorists" by the regime. The two men instead focused on corruption and economic policy.



The vote took place as the war continued, with the air force bombarding rebel areas in Aleppo and fierce fighting in Hama, Damascus, Idlib and Daraa.




Observers from countries allied to the regime - North Korea, Iran and Russia - supervised the election, while a security plan was reportedly put in place in Syrian cities to prevent possible attacks against voters and polling stations.




Slams Syria Vote as 'Disgrace' Despite Strong Similarities to Other US-Backed Votes
by Jason Ditz, June 03, 2014
Officials centered their complaints on the lack of real opposition candidates and massacres over the course of the last several years, along with the inability of people in rebel-held regions to vote.
If that sounds familiar, you probably remember Egypt holding an election a week ago under extremely similar circumstances. The US, comfortable with the military coup there and only vaguely concerned with the massacres in Cairo, has been comfortable with
Gen. Sisi's win over his coup-backing non-rival
.
And while both Syria and Egypt's elections were a foregone conclusion, they both seem positively Athenian in their democratic principles compared to the 2012 Yemen vote, in which Maj. Gen. Abd-Rabbu Mansour Hadi, the US-backed ruler, was "elected" in a single candidate vote in which voting "no" was not an option.
Hadi's rubber stamp election was such a runaway success, by US standards, that President Obama
declared it a potential "model"
for the Middle East. If Syria is falling short of this model, it can only be in its presumptive victor not having been given an advanced imprimatur by the US.
Iran.....
West Dubs Self-Sufficiency in Fuel 'Unrealistic'
by Jason Ditz, June 03, 2014
The goal line keeps shifting in the P5+1 talks with Iran, and after Iran did everything they were asked in the interim deal, the expectation of having a civilian nuclear program with some manner of self-sufficiency at all is suddenly being
presented as a "sticking point" that could kill a deal
.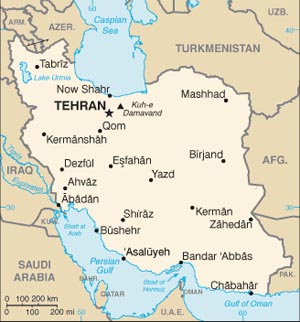 US and other Western officials have been conceding for awhile that Iran has every right to a civilian nuclear program, and uranium enrichment to a level well short of weapons grade. Even though weapons grade is 90 percent, Iran agreed to give up its 20 percent enrichment, and is now only doing 3.5 percent enrichment. And the line keeps shifting.
Now, Iran's baseline expectation, that they'd be allowed to continue to produce 3.5 percent uranium in the quantities needed to fuel the Bushehr nuclear power plant, is being condemned by the West as "unrealistic."
Though Western officials are presenting the enrichment as a weapons risk, there is no credible basis for that claim, and rather the big driving concern seems to be from Russia, who built the plant and has a 10-year contract to provide fuel. The fuel contract is pretty lucrative, and would be even moreso if Iran lacks self-sufficiency after the 10 years is over, meaning there is an economic interest in keeping Iran's plants dependent on them going forward.
Pakistan.....
MQM Leader's Arrest Brings Pakistan's Economic Capital to a Halt
by Jason Ditz, June 03, 2014
Karachi, Pakistan's main economic and industrial hub and at 23.5 million people one of the largest cities of the planet, is in a state of chaos tonight after the arrest of a key politician in London.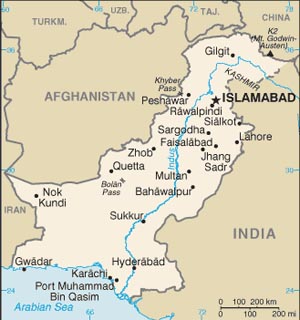 Muttahida Qaumi Movement (MQM) leader Altaf Hussain has been living in exile in London since the early 1990s, though he has also occasionally gone back for speeches. He effectively runs Karachi, as well as much of the Sindh Province, out of an office in northern London.
He was arrested in his home and faces charges related to money laundering
.
The announcement of his arrest sparked a major panic across the city. Shops were closed anticipating riots, gunmen fired into the air across the city, and MQM protesters took to the streets.
At least five have been confirmed killed
in preliminary violence.
By the end of the day,
everything was closed
, with Karachi announcing they are shutting down public transportation for the time being, and sporadic reports of power outages and spotty cable and telephone service.
Britain had threatened to arrest Hussain last year for a speech he gave suggesting that Karachi could secede if Pakistan remained unhappy with the MQM election victory, which British officials claimed counted as "
hate speech
."