Afghanistan......
http://www.dailytimes.com.pk/region/21-Jun-2014/karzai-asks-un-to-help-solve-election-crisis
Karzai asks UN to help solve election crisis
KABUL: Afghan President Hamid Karzai on Friday intervened for the first time in the country's growing election crisis, backing a call for UN mediation to help solve a standoff over alleged fraud.
Abdullah Abdullah, previously seen as the front-runner to succeed Karzai, has asked the UN to step in and said that he would reject the result due out next month because of "blatant" fraud committed in the vote a week ago.
The dispute has thrown the country's first democratic transfer of power into turmoil to the dismay of international backers looking for a concrete sign of progress after 13 years of costly military and civilian assistance.
Karzai appeared keen to lower tension ahead of demonstrations planned on Saturday by Abdullah's supporters after the ongoing vote count reportedly put Abdullah well behind poll rival Ashraf Ghani.
The proposed rallies raised fears of clashes with security forces at a sensitive time for Afghanistan as NATO combat troops withdraw. "I not only accept this proposal (for UN mediation), but I see it as positive step to ending these problems," Karzai said in a statement. "The disputes and doubts arising during the election process are a natural thing," he added.
"It is fine and calm in the country."
The UN did not immediately respond to Karzai's statement, but on Wednesday it described Abdullah's decision to suspend all cooperation with the election authorities as "regrettable".
The 2009 election, when Karzai retained power, was mired in massive fraud, shaking the US-led international effort to develop Afghanistan after the Islamist rule of the Taliban.
Abdullah pulled out of that election before a run-off vote against Karzai, saying that systematic fraud made it impossible for him to win — and he has repeatedly said he will not withdraw again.
Abdullah alleged that the turnout figure of seven million voters in the run-off was exaggerated and that in several provinces there were more votes than eligible voters.
And he accused Ghani, the election authorities and Karzai of all being involved in fraud against him. A credible election is seen as a key benchmark for the US-led coalition that has fought against Taliban insurgents and donated billions of dollars in aid since 2001.
But NATO military operations are winding down fast, and the dispute could wreck claims that a functioning state has been set up in place of the ousted Taliban regime which sheltered Osama bin Laden.
The election dispute also risks spilling into ethnic violence — a grim prospect for Afghanistan where tribal loyalties are still fierce after the 1992-1996 civil war.
Abdullah's support is based among the Tajik minority and other northern tribes, while Ghani is a Pashtun — Afghanistan's largest ethnic group, which is strongest in the Taliban heartlands of the south and east.
Both Abdullah, a former anti-Taliban resistance fighter, and Ghani, an ex-World Bank executive, have pledged to foster national unity.
The run-off vote was held after the two came first and second in an eight-man election on April 5, when Abdullah was far ahead with 45 percent against Ghani's 31.6 percent.
Karzai had previously stayed out of the election process — in public at least — and he has not endorsed any candidate to take over when he steps down after serving the maximum two terms in office.
As well as backing UN mediation, Karzai on Friday said negotiations between the poll rivals could be overseen by the two vice-presidents.
"Now it is up to the candidates to choose one of these two options and the government to respect their choice and encourage them," he said.
The preliminary election result is due on July 2 and the final result, after adjudication of complaints, is scheduled for July 22.
http://www.juancole.com/2014/06/afghanistan-elections-charging.html
Afghanistan Elections: Abdullah refuses to Concede, Protests Erupt charging Fraud
By Frud Bezhan via RFE/RL
KABUL — As allegations of fraud in Afghanistan's runoff election pile up, protest movements have mobilized against what they see as systematic vote-rigging.
Two groups have taken the lead in protesting the June 14 presidential vote, holding separate demonstrations and sit-ins in several locations around Kabul. In various events that began on June 20, each has said it would not accept the results of the election and demanded an investigation into the actions of the country's electoral bodies, which they accuse of engaging in electoral fraud.
The demands mirror those made by presidential candidate Abdullah Abdullah, who has said the election process is no longer "legitimate." Abdullah has accused the Independent Election Commission (IEC) and Afghan President Hamid Karzai of orchestrating the election to favor his rival, Ashraf Ghani. Abdullah has also warned that any looming "crisis" is out of his hands.
The developments come amid unofficial returns that indicate that Ghani is poised to pull off an unexpected upset and win the election by as many as 1 million votes.
Anti-Fraud Movement
The protest groups say their demonstrations could turn to violence if their demands are not met. They have each pledged to mobilize tens of thousands of people in Kabul in the coming days in a show of force.
The Anti-Fraud Movement is one of two major groups that have taken to the streets to express their grievances. The movement, made up mainly of youths, has organized a peaceful sit-in Khare Khana, a predominately Tajik neighborhood in Kabul. Abdullah, who is half Tajik, has considerable support among Tajiks.
"Death to fraud. Death to those who have committed fraud!" These are among the slogans blaring through loudspeakers to a crowd of several hundred protesters assembled at the site on June 20. The group, which has already set up a dozen tents, says it is not affiliated with either of the candidates, although the majority who spoke to RFE/RL said they had voted for Abdullah.
"We want those ballots that are fraudulent and as a result of ballot-stuffing to be separated from the real votes cast by the people," says Zabi Mehdi, a member of the Anti-Fraud Movement. "For us, it doesn't matter from which camp the fraudulent ballots come from. We want them all of fraudulent votes thrown out."
Mehdi predicts the movement will mobilize around 50,000 people for a mass protest on June 21.
"Our intention is to stand up against fraud committed during the election," says Abdullah Khudadat, one of the organizers. "There is a lot of evidence that the IEC and the president were involved in fraud. We will not accept an election that has resulted from fraud."
Many of the group's members wear red scarves in a symbolic show of solidarity. Khudadat says the electoral bodies and the government have crossed a "red line" by being involved in fraud. Khudadat also says the red refers to the blood they are willing to shed to fight for their cause.
Although the protests have so far been peaceful, many members say they will resort to violence if their demands are not fulfilled, although they say this is only a last option.
Ethnic Tensions
Ethnic friction is also a concern, as Abdullah — who is half Tajik, half Pashtun — has strong support among the Tajik community. Ghani is Pashtun, the largest ethnic group in Afghanistan.
Abdullah's supporters have made provocative remarks in the past week, threatening violence if their demands were not met.
In Focus: Afghan Election Blog
Atta Mohammad Noor, the powerful governor of Balkh Province and supporter of Abdullah, posted a photo on Facebook on June 18. The photo depicted tanks making their way toward the front line during the jihad against the Soviet occupation in the 1980s. The accompanying text read: "To become president, Ashraf Ghani has to cross this border. Passing this border is impossible. A second generation of jihad is coming."
Meanwhile, Amrullah Saleh, the country's former spy chief and Abdullah supporter, said during an address in Kabul on June 19 that "resistance" needs to be waged against fraud.
Saleh's National Movement, Besij-e-Melli in Dari, has also organized a sit-in protest for the past two days in Kabul. The grassroots political movement, which has adopted the color green, was inspired by the Arab Spring and Iran's opposition Green Movement. It first emerged on the scene in 2011.
The Anti-Fraud Movement and the National Movement say they are not affiliated and say they will not join hands, at least for now.
The National Movement is hoping to organize its own mass protest on June 21.
One of the National Movement's chief demands is the immediate suspension of the IEC's chief electoral officer, Ziaulhaq Amarkhil, who is being investigated for possible ballot-stuffing. Amarkhil was arrested by Kabul's police chief, General Zahir, on June 14 when he apparently left the IEC headquarters with several cars full of ballot papers.
"Some of our brothers have armed themselves because they are angry," says Hasib Reyazi, a member of the National Movement. "This is not only our voice but the voices of people from Kandahar, Paktia, and Khost Provinces. The whole country is voicing our concerns."
http://news.antiwar.com/2014/06/18/abdullah-claims-fraud-calls-for-halt-in-afghan-vote-count/
Breaks Ties With Electoral Commission
by Jason Ditz, June 18, 2014
Presumptive presidential front-runner Abdullah Abdullah
has suspended all contact with
Afghanistan's electoral commission today, demanding the process of counting the run-off votes be halted.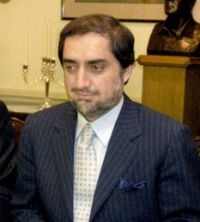 Abdullah claims evidence of ballot-stuffing by the outgoing Karzai government on behalf of his opponent,
saying the commission should investigate that evidence
before doing the count.
Afghan elections are notoriously crooked, and Abdullah withdrew from the 2009 runoff before it was held, citing corruption among election officials and the Karzai government's refusal to implement reforms.
But after coming in the strong first place winner in the April vote, Abdullah was considered virtually president-elect. Though the election commission has yet to issue any figures, the allegations suggest Abdullah isn't doing nearly as well as he expected in the run-off against Ashraf Ghani.
Afghan candidates spar over fraud claims
One-time favourite in Afghan presidential elections alleges widespread fraud in a runoff vote.
Ghani has called on Abdullah to refrain from creating 'doubts' in the electoral process [Al Jazeera]
The convivial atmosphere of the Afghan presidential elections has fallen by the wayside with one candidate lobbing accusations of voter fraud and rigging in the June 15 runoff and the other calling those allegations "uncivil and dangerous behaviour".
Abdullah Abdullah, the one-time leading candidate who now trails in the poll, said at a news conference on Wednesday that alleged election fraud was "an affront to the rights of all Afghans", which had "destroyed our confidence in the election commission".
Abdullah called for a full investigation and has asked for all ballot-counting to stop until it was complete. Preliminary results are due on July 2.
Early estimates put ex-World Bank economist Ashraf Ghani Ahmadzai in the lead, even after another candidate, Zalmai Rassoul, dropped out of the race and threw his support behind Abdullah.
"We regret that Dr Abdullah has taken such a premature position without letting IEC [Independent Election Commission] carry on its duty and complete the process," said Ghani's campaign in a statement to Al Jazeera in response to Abdullah's allegations.
"Furthermore, whenever a candidate decides to run they sign a contract with IEC and today's decision by Dr Abdullah does not abide by terms and condition of that contract," it said.
The statement added that Ghani's campaign would "participate in overseeing the counting process at IEC along with many national and international observers to help IEC complete the process".

From the perspective of one neighbourhood in Herat

The IEC has denied fraud allegations - including charges that one of its officers illegally transported unused ballots.
Afghanistan has a history of widespread electoral fraud, and foreign observers said they witnessed abuses at several polling stations.
"Unfortunately, we've seen evidence of systematic fraud," said Naeem Ayubzada, the director of Transparent Election for Afghanistan (TEFA), which had 8,592 observers working across the country.
Individuals affiliated with presidential candidates, who are not supposed to be working at polling stations, were seen doing so by TEFA's observers, Ayubzada told Al Jazeera.
Conflicts of interest among officials working at polling stations were just some of the procedural troubles, he said.
"The problem in the first round was ballot shortages, and instead of focusing on the security of sensitive [voting] materials, they [electoral officials] decided to increase the number of [voting] stations," said Ayubzada.
Nader Mohseni, of Afghanistan's Electoral Complaint Commission, reported that 2,558 complaints have been filed since the runoff, including 991 against election poll workers.
Competing claims
Abdullah secured 45 percent of the vote against Ghani's 31.6 percent in the first round of balloting on April 5. About seven million Afghans cast ballots.
The two candidates have been fighting a war of words in the media since the first round, and some observers fear this could spur violence.
"These results are dangerous for Dr Ashraf Ghani, but not for Afghanistan - Dr Abdullah has a logical defence," said Sayed Fazel Sancharaki, Abdullah's spokesperson. He said "documented issues" with ballots and statements from election observers supported Abdullah's claims of fraud.
"For example, the level of participation in the second round was far lower than the first round, so how can the [election] commission announce that more than 7 million people participated? We have documents showing participation [in the second round] could not have exceeded 5.2 million. In some areas, there are more votes than people," Sancharaki told Al Jazeera.
Kabul-based political analyst Haroun Mir said there is a "serious risk of political meltdown" but that claims of an impending "calamity" by Ghani are "overstated".
Improving transparency by inviting observers from both camps and outside witnesses is the best way to defuse the current situation, Mir said.
"For the time being, [concerns over violence] are overstated," he said. "But look at our security forces. If this becomes an ethnic issue", due to the different ethnic and tribal groups supporting the opposing candidates, "then it could start to become a more dangerous situation".
"Abdullah has set his conditions. If his conditions aren't met and the [electoral] commission continues to ignore them, and starts announcing results, then it could certainly start to become a very dangerous situation," Mir said.




Obama defends Afghanistan pullout after Iraq
Staff writer, Al Arabiya News
Thursday, 19 June 2014
While senior Obama administration officials insist that the situation in Afghanistan is not the same as Iraq's, Congress is questioning Barack Obama's plan to withdraw U.S. forces from Afghanistan by the end of 2016, with fears that hard-fought gains could be wiped out by a resurgent Taliban.
In the absence of U.S. forces, the fast-moving Sunni insurgency of the Islamic State of Iraq and Syria (ISIS) has prevailed over Iraq's army, conquering several cities, and is threatening the government of Prime Minister Nouri al-Maliki. Gen. Martin Dempsey, chairman of the Joint Chiefs of Staff, told Congress on Wednesday how some Iraqi security forces abandoned the fight against the ISIS.

"Two divisions and part of two, and one national police organization did in fact throw down their arms and, in some cases collude with and in some cases simply desert in northern Iraq," the Associated Press quoted Dempsey as saying.

Lawmakers fear a replay in Afghanistan after 2016 when U.S. forces leave. Last month, Obama announced that about 10,000 troops would stay in Afghanistan at the end of this year but be fully withdrawn by the end of 2016.
Other officials also could not offer assurances that Afghanistan won't devolve into chaos after U.S. forces leave, as Iraq has.

"There's no guarantee," Defense Secretary Chuck Hagel told a Senate panel on Wednesday. "It is up to the people of Afghanistan to make these decisions, their military, their new leadership that will be coming in as a result of their new government," the Associated Press quoted Hagel as saying.
The U.S. military mission in Iraq ended in December 2011 after eight years of war that cost hundreds of billions of dollars and more than 4,400 U.S. lives, a conclusion welcomed by a war-weary nation.
The Obama administration had proposed keeping a residual U.S. force in Iraq to continue training Iraqis, but Baghdad rejected Washington's demand that its troops be granted immunity for prosecution while in the country.
Obama defends his plan
In a private White House meeting on Wednesday, Senate Minority Leader Mitch McConnell, pressed Obama about his definitive timetable for drawing down American troops, especially in light of the crisis in Iraq.
The president defended his plan as the right approach, according to a congressional aide familiar with the talks who requested anonymity.

At two separate hearings on Capitol Hill, Republicans and Democrats pressed administration officials about whether history would repeat itself and whether Afghan forces could defend the country after the U.S. leaves.

The chairman of the Senate Foreign Relations Committee, Sen. Bob Menendez, D-N.J., asked whether the timeline "emboldens militants in the country to wait [us] out."

Republican Sen. John McCain predicted a reconstituted Taliban will threaten Afghanistan as the ISIS has done in Iraq. "We've seen this movie in Iraq," McCain said.
'Iraqis didn't want us'
James Dobbins, the state department's Special Representative for Afghanistan and Pakistan, countered that in Iraq "people didn't want us and not a single Iraqi politician was prepared to advocate our staying. In Afghanistan, the people overwhelmingly want us to stay, and every single contender in the presidential election said they would sign the [bilateral security agreement]."

Western powers are counting on a peaceful transition in Kabul, but last weekend's runoff vote has prompted allegations of election fraud. Candidates Abdullah Abdullah and Ashraf Ghani Ahmadzai hope to succeed President Hamid Karzai, who was prevented from seeking a third term.

At the Senate Appropriations defense subcommittee hearing, Democratic Sen. Dick Durbin wondered what the U.S. had learned from Iraq that could be applied to Afghanistan and whether its forces could defend themselves.

Republican Sen. Lindsey Graham expressed concern about a collapse in Afghanistan undercutting a nuclear-armed Pakistan.
'Tenacious fighters'
Dempsey said that he was concerned about Afghanistan's future and that the U.S. military would continue to work on building a resilient Afghan force.

"But at the end of the day, a security force is only as good as the instrument that wields it, and that's the central government," the general said.

He added that Afghans are "more tenacious fighters than their Iraqi counterparts."

The Afghanistan war has lasted more than a decade, cost billions of dollars and killed more than 2,100 members of the U.S. military. Obama has public sentiment on his side in taking steps to end the conflict, while a number of lawmakers are resistant to keeping U.S. troops in the country beyond 2016.

"I don't think we want to be the permanent occupiers of Afghanistan," Democratic Rep. Adam Schiff said in an interview. "At a certain point, with our help, it's up to the Afghan government to earn the support of its people. And if they can't do that, I don't want American troops simply to be there in harm's way with a recalcitrant government."
Taliban strike NATO trucks
Meanwhile, Taliban spokesman Zabiullah Mujahid said his group was behind an attack that targeted NATO's trucks.
Afghan officials said three Taliban suicide bombers targeted NATO fuel trucks at the border with Pakistan, setting off a gunbattle with police guards, the Associated Press reported Thursday.

A spokesman for the border police in eastern Nangarhar province, Idris Momand, said the attack took place early on Thursday at the parking lot of the NATO outpost near the Torkham border crossing, a key supply route for the alliance.

Ahmad Zia Abdulzai, the spokesman for the provincial governor, says two of the attackers were killed by police while one blew himself up in the attack.

Abdulzai says 37 NATO fuel trucks were destroyed by explosions set off during the gunbattle.
Most NATO cargo shipments go through the Torkham crossing, toward Pakistan's port city of Karachi.
Libya .......
US Launched Operation Without Prior Notification
by Jason Ditz, June 18, 2014
The US has offered few details on their capture of Khatallah, basing their case on him on secret evidence, and saying only that the US troops involved in the weekend raid all "
safely departed
."
US officials claim Khatallah was involved in the 2012 Benghazi consulate attack, which killed the US Ambassador to Libya. Libya's Justice Ministry argues such an extradition should've happened through traditional channels, and that the US neither told Libya of its suspicions nor of its plan to attack.
There was fighting throughout the weekend in Benghazi, as troops loyal to coup General Khalifa Hifter, a long-time US ally, pressed their offensive. It is unclear if the US operation ran alongside one of the Hifter raids widely reported in the media, or if it was done separately.
Libya accuses US of violating its sovereignty
Libya describes arrest of Ahmed Abu Khatallahan on its soil an attack on country's sovereignty and demands his return.
Last updated: 18 Jun 2014 14:19
Attack on the US consulate had killed ambassador to Libya, Christopher Stevens, and three other Americans [File-AP]
Libyan government has condemned a United States operation to arrest a man suspected of masterminding a deadly raid on the US consulate in Benghazi, describing the detention as an attack on their country's sovereignty.
The country's Justice Minister Saleh al-Marghani said the suspect Ahmed Abu Khatallah should be returned to Libya and tried there.
Al-Marghani remarks came on Wednesday after the US President Barack Obama announced capture of Khatallah in what he said was a
secret raid
over the weekend in Libya.
The US suspects Khatallah is linked to the deadly 2012 attack on an American consulate in Benghazi that killed the US ambassador to Libya, Christopher Stevens, and three other Americans.
"Since the deadly attacks on our facilities in Benghazi, I have made it a priority to find and bring to justice those responsible for the deaths of four brave Americans," Obama said on Tuesday while announcing the capture of Abu Khatallah.
The US said that the Libyan government has been informed of the operation, but declined to say whether Libya was notified prior to the capture.
The Libyan government on Wednesday, however, denied it had prior knowledge of the US capture of Khatallah.
In a statement read on television, the interim government condemned his arrest.
"The government stresses its right to try Abu Khattala on its territories and according to its laws," the statement said.
http://www.libyaherald.com/2014/06/18/zeidan-back-in-libya-to-contest-his-sacking/#axzz3551x2xl6
Zeidan back in Libya to contest his sacking
By Ashraf Abdul Wahab
Tripoli, 18 June 2014:
Former prime minister Ali Zeidan, sacked by the GNC in
March
, has appeared in Beida and insisted in a TV interview today that that he is still Libya's legitimate prime minister.
Zeidan, who has not been back since he fled the country on the day of his sacking, announced in the broadcast on Libya Al-Ahrar TV that he wanted the courts to rule that Congress's decision to fire him had been illegal. He added that he had complete trust in Libyan justice. He made no comment on the premiership of Abdullah Al-Thinni who served in Zeidan's government as Minister of Defence.
His call on the courts to reinstate him is seen as an attempt to capitalise on the Supreme Court's
annulment
of Congress's decision appointing Ahmed Maetig as prime minister.
"I want to expose the corruption of Congress against the Libyan people" he also told the TV interviewer. He declined to say what plans he had.
Shortly after he arrived, he met political activists and elders from Green Mountain in Shahat.
It is reported that this evening he was to meet Ali Tarhouni, the head of the Constitutional Assembly, which is based in Beida. Tarhouni was a minister in the National Transitional Council for which Zeidan served as ambassador to the European Union.
Zeidan flew in around noon today from Egypt where it is said that he met President Abdel-Fattah Sisi. He said that he would be staying in Beida for the moment.
His choice of Beida to return to Libya after some four months of self-imposed exile is ironic. Beida is viewed by many as the the real capital of Cyrenaica. When he was prime minister, Zeidan, who comes from Hun, was probably at his least safe in Cyrenaica.
He was so unpopular in the east that he rarely visited it. On one visit he was reported to have been effectively ordered out of Benghazi by Saiqa Commander Wanis Bukhamada.
http://www.libyaherald.com/2014/06/18/vip-plane-makes-emergency-landing-at-kufra-oil-field-after-threat-it-would-be-shot-down/#axzz3551x2xl6
VIP plane makes emergency landing at Kufra oil field after threat it would be shot down
By Libya Herald staff.
Tripoli, 18 June 2014:
A Kufra-bound aircraft carrying a Constitutional Assembly delegation was forced to make an emergency landing at a nearby oilfield airstrip last night, after the Kufra Airport control tower received anonymous threats that the plane would be shot down if it tried to land at the airport.
The spokesman for the Kufra Local Council, Mustapha Aloujli said that the airport control tower had received the threat from an unidentified caller stating that the plane would be shot as it approached the runway.
"For the sake of the passengers' safety, the airplane crew was informed about the threat, resulting in the plane's re-routing to the oilfield. An investigation is under way to determine the identity of those behind the threat," Aloujli added.
According to Constitutional Assembly member, Zainab Zaidi, the plane landed at the Gialo 59 oilfield in Kufra. She added that the passengers were staying in nearby Jalu.
"We will stay in Jalu today and will hold a meeting here tomorrow, which was actually already on our agenda," she said.
http://www.libyaherald.com/2014/06/18/electricity-cuts-add-to-benghazis-woes/#axzz3551x2xl6
Electricity cuts add to Benghazi's woes
By Jamal Adel and Noura Ibrahim.
Tripoli/Benghazi, 18 June 2014:
On top of the continuing deadly fighting in the city, electricity cuts totalling up to 12 hours a day are adding to Benghazi's miseries.
"It's too dangerous to go out and without power we can't do anything at home either. There's no television, no internet, no air conditioning," said one exasperated Fuwayhat district resident where, as in the rest of the city, the electricity went off at midday today. It came back on in Fuwayhat only at 9:45 this evening. Elsewhere it came back slightly earlier, at Hadaieq at 8 pm and in Leithi at 7pm.
Yesterday the cuts were from 6 pm until about 11 pm.
With power to local relay base stations cut. the outages affected mobile phone coverage as well.
Other places of the east have likewise been hit in days of cuts. The Libyan new agency LANA reported three days of outages in the desert oases towns of Jalu, Awjila, Jakharra and Tazerbu in the south east of the country. Last week and this week too, there have been cuts in several Tripoli districts.
The cuts in Benghazi are being blamed in part on the fighting there, with power lines being brought down.
However, the manager of Sarir power station, Hashim Al-Maliki, blamed them on a combination of reasons.
"We're facing a fuel supply problem in Sarir power station as a result of which our usual production of 500 megawatts is down into 230 megawatts." Additionally there was work reconnecting power lines near Gemenis, on the Benghazi-Ajdabiya section of the national grid. But this was unfinished.
"We suffer from the lack of security. It prevents us from working normally," Maliki said. "Our engineers are trying to work in very difficult conditions and in areas where there is no security at all." Additionally, because of the general security situation, he said, many foreign engineers had left the country.
Another problem, he said was a lack of spare parts.
"We have a shortage of gas and fuel supplies," said GECOL spokesperson, Lutfi Ghoma, concurring with Maliki's main explanation. "We're operating just two units at Misrata and Sarir [power stations]."
Normally, the country's power stations had a daily production of between 5,000 and 6,000 megawatts, he said, with consumption at less than 5,000 megawatts. Production was now down, but he would not say by how much.
Events in Benghazi had also significantly impacted on the supply nationwide, with power line cuts, he added, explaining that Benghazi North power station was working but on reduced capacity. However, it was gradually restoring production, he said.
Faced with the mountain of cuts, the cabinet has decided to set up an emergency ministerial committee, giving it executive powers to solve the problem.
For many in Tripoli and Benghazi, however, the electricity problems – and the petrol crisis in the capital – are not the result of maintenance work coinciding with violence in Benghazi bringing down power lines or engineers refusing to go out to work because of security concerns. There is a growing belief that the power cuts and the petrol crisis have been deliberately orchestrated to "punish" Libyans.
By whom is another matter. It depends on who one is speaking to. Many blame Islamists, Others say members of Congress or Qaddafi supporters.
Whoever the cuprit, the belief that the cuts are deliberate is getting stronger.
Iran.......
Progress Made, But Pact Seems Unlikely Before July 20
by Jason Ditz, June 20, 2014
The latest round of nuclear talks between Iran and the P5+1 made more progress, but seem to still be stalled on key points, according to officials from both sides, and a deal seems unlikely before the July 20 "deadline."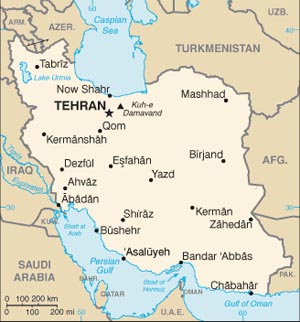 Iran has met the terms of the interim P5+1 deal and more,
virtually eliminating its 20 percent uranium stockpile
and giving the IAEA unprecedented access to its nuclear sites.
Yet Iran says that the latest Western demands are "
excessive
" and that they cannot possibly be agreed to, while the US is portraying Iran's reluctance as proof they
aren't serious about making
a deal.
The big problem seems to be on civilian enrichment of uranium, with Iran seeking to be self-sufficient on 3.5 percent enrichment, and the US pressing for Iran to not only rule out expansion toward self-sufficiency, but to shutter much of its existing capacity.
Khamenei Set 'Red Line' Opposing Cuts
by Jason Ditz, June 18, 2014
The continually shifting list of Western demands on Iran's nuclear program have finally hit on another roadblock in the talks, with negotiators saying the talks are effectively stalled on the
question of limiting Iran's centrifuges further
.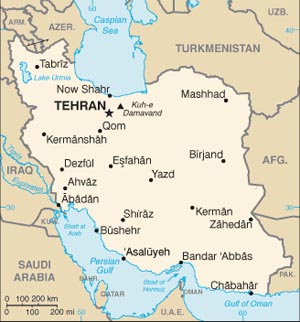 Iran had initially sought the right to grow its enrichment program, so long as it remained at 3.5 percent, to provide fuel for the Bushehr Power Plant. Western officials opposed it, and they seemed to move beyond that matter.
But the demands shifted again, and now not only is the West opposed to any organic growth in Iran's civilian enrichment capabilities, it is now demanding broad new restrictions on the existing program, an the elimination of many currently running centrifuges.
Grand Ayatollah Ali Khamenei has reportedly set the matter as a "red line" for Iran's negotiators, and the negotiators have said the latest demands are a "joke" that would never be acceptable at any rate.
From Mish ......
Iran Offers Help
NBC reports
Iranian President: We Will Help Iraq if Washington Joins Fight
.
Iran would be willing to overlook contentious relations with the United States and work together in providing assistance in Iraq — if Washington vows to fight "terrorist groups in Iraq and elsewhere," Iranian President Hassan Rouhani pledged Saturday.

Rouhani, appearing on state-run television, said that Iran is standing ready to help its next-door neighbor in the fight against the militant insurgency that broke out earlier this week. But so far, Iraq's Shiite-led government hasn't taken up Iran's offer.

"We all should practically and verbally confront terrorist groups," Rouhani said Saturday, referring to the Sunni insurgents known as the Islamic State of Iraq and al-Sham (ISIS), which continues to move south toward Baghdad.

"If we see America starts confronting the terrorist groups in Iraq or elsewhere," Iran will step in and work with Washington to help Iraqi Shiite troops protect their country, Rouhani said.
Iran Offers to Help
I confidently predict a military coup in Iraq, with a government friendly to Iran in its place.
Coup or not, Iran actually wants to help. Assuming Iraq requests their assistance, and assuming Iran would help stabilize Iraq, an Iraq-Iran association would be a great tradeoff. Regardless, it's their battle, not ours. We should stay out of it.
Addendum: I modified the above paragraph to reflect the idea I am not in favor of an invasion, rather if Iraq wants assistance and Iran is willing to provide it, no one else should object.