Late in the day........
Rudaw.....
Veteran Peshmerga Commander: No Difference Between ISIS and Maliki
By
KAWA EMÎN
7 hours ago
Sangawi, a senior official of the Patriotic Union of Kurdistan (PUK), spoke to Rudaw TV about the reasons for the rapid fall of Mosul about two weeks ago to insurgents who include the jihadist Islamic State in Iraq and Syria (ISIS) as well as loyalists of Saddam Hussein's ousted regime.
Until last week, when he was relieved of his post due to health reasons, Mahmoud Sangawi was the commander of Peshmerga forces in the "disputed territories," the Kurdish-populated areas outside the Kurdistan Region's official borders. Sangawi, a senior official of the Patriotic Union of Kurdistan (PUK), spoke to Rudaw TV about the reasons for the rapid fall of Mosul about two weeks ago to insurgents who include the jihadist Islamic State in Iraq and Syria (ISIS) as well as loyalists of Saddam Hussein's ousted regime. He spoke about the mistrust between the Peshmerga forces and Iraq's Shiite-led government, warning that after dealing with the ISIS Baghdad will turn its guns on the Kurds, and that the militants also plan to attack the Kurdistan Region. Here is an edited transcript of his interview:
Rudaw
: As a commander and a veteran Peshmerga, how was it possible for the ISIS forces to control Mosul in such a short time?
Mahmoud Sangawi
: Iraq is a country which is held together by force. It consists of Sunni Arabs, Shiite Arabs and Kurds. Each possesses a different ideology. The British established this country by force. Throughout history, the successive Iraqi regimes used force against Kurds and Shiites, and when the Shiites took over power they tried to take revenge on Sunnis.
Rudaw
: Do you think the Sunnis have got their revenge as well?
Mahmoud Sangawi
: Yes, they have. They might even have regional support, because a tribal force cannot destroy an army of a state within a few days. However, the Iraqi army was very weak. The commanders were all thieves and gangsters. Some commanders had 500 men, but only 100 were on duty and the payments of the rest would go to the commander. The Iraqi army was not established on professional grounds, which is why they cannot fight. Now, Sunnis think they have a right cause and consider Shiites as conquerors. The situation of the Iraqi army in Khanaqin and Kirkuk is worse than what happened in Mosul.
Rudaw
: By whose order were you put in charge of Peshmerga forces in Khanaqin and Jalawla?
Mahmoud Sangawi
: I was the head of the PUK branch for several years. During that time I was also in charge of the armed forces in the area. Therefore, the ministry of Peshmerga tasked me to supervise forces.
Rudaw
: Do you supervise forces of all parties?
Mahmoud Sangawi
: Yes, I supervise all armed forces in the area.
Rudaw
: How far has ISIS advanced, and how is the security situation in the area?
Mahmoud Sangawi
: The security situation is very bad. The Iraqi government has completely collapsed in Jalawla, Qaratapa, Sadiyah, Mandali and other areas.
Rudaw
: Has the Iraqi army withdrawn from those areas?
Mahmoud Sangawi
: Yes, it has.
Rudaw
: Have Peshmerga forces replaced the Iraqi army in the area?
Mahmoud Sangawi
: Yes. In Qaratapa and Jalawla Peshmerga forces have replaced the Iraqi army, but Sadiyah is under the control of ISIS.
Rudaw
: Why did the Iraqi army bombard Peshmerga forces a few days ago?
Mahmoud Sangawi
: An (Iraqi) force was mobilized to rescue the Iraqi army in the area. Peshmerga forces were already supporting the rescue process. When the new force arrived it started shelling Peshmerga forces, and their helicopter continued to fire at us.
Rudaw
: Did the Iraqi government apologize for that?
Mahmoud Sangawi
: They did not say anything. Hadi Ameri (Iraqi minister and militia leader) called (Kurdish commander) Hussein Mansour, saying they made a mistake. Mansour was not convinced that it was a mistake, and told Ameri that 21 bombs were fired at Peshmerga forces, and that their helicopter fired at Kurdish forces.
Rudaw
: In the areas under your supervision, how much of the Kurdish land is under your control and how much is controlled by the Iraqi government?
Mahmoud Sangawi
: I can't tell you exactly, but we are 90 kilometers away from Mandali. Mandali is under control of the Iraqi army. The Iraqi army is broken and we don't want to create further problems for them. We hope they stay there, because if they leave the area ISIS might take advantage of it.
Rudaw
: Do you think Peshmerga forces can retake Sadiyah?
Mahmoud Sangawi
: We have not mobilized our forces yet. We can bombard the town, but we have not done that. Our border is the Hamreen Mountain, which is beyond Sadiyah. Sadiyah is a Kurdish city.
Rudaw
: Recently, most of the Kurdish residents of Sadiyah sought shelter in Khanaqin. Do you think they will go back later?
Mahmoud Sangawi
: It is the land of their fathers and grandfathers. As soon as it is free, people will return to their hometown. The names of all Sadiyah neighborhoods and mosques are Kurdish. The grave of Mahmud Pasha lays in Sadiyah and his palace still stands there.
Rudaw
: That area shares borders with Iran and is dominantly a Shiite area. What has Iran done to help the Shiites?
Mahmoud Sangawi
: It is unfortunate for them to be Kurds and Shiites, because neither Maliki nor Iran supports them. They are all killed and they have left their lands.
Rudaw
: There was some news that (Iranian commander) Qassem Soleimani visited the area and met with you. Is this true?
Mahmoud Sangawi
: Not at all. No one visited us. He is said to have visited Baghdad and it is Iran's right to defend them, because they are Shiites.
Rudaw
: Are you saying just because they are Shiites they can interfere in the affairs of another country?
Mahmoud Sangawi
: Yes. Otherwise, why would Iran interfere in the south of Lebanon? Iran supports Shiites in Iraq.
Rudaw
: Do you consider the Iraqi Army an invader?
Mahmoud Sangawi
: I can never mention the term "disputed territories" to describe the areas that are not under the control of Kurdistan Region, I call them the invaded areas of Kurdistan.
Rudaw
: If they are an invader army, why would the Peshmerga forces in this area coordinate with them?
Mahmoud Sangawi
: We have a common enemy; otherwise there is no difference between ISIS and Maliki.
Rudaw
: It is said that, because of PUK's relations with Iran, it is reluctant to make a decision whether to fight ISIS or not. Is that true?
Mahmoud Sangawi
: Don't you see that we are in fighting with ISIS, which is a terrorist group. Regardless of our relations with Maliki, we have been in fighting with ISIS. ISIS is a collection of Islamic forces that we used to fight in the Sharazur area.
Rudaw
: How are PUK's relations with Maliki now?
Mahmoud Sangawi
: We don't have good relations now. During the commemoration of the assassination of Baqir Hakim, Barham Salih went to Baghdad and met Maliki. Whether we see them or not, they keep lying.
Rudaw
: Do you think Maliki lies?
Mahmoud Sangawi
: Yes he lies, after ISIS he will fight us.
Rudaw
: Recently, the world media have been talking about the division of Iraq after this war into three countries. Do you think this will happen?
Mahmoud Sangawi
: I don't know if it is going to happen now, but eventually it must happen. The future of Iraq is three federal regions for Kurds, Sunnis, and Shiites. A central government and another Saddam are never acceptable.
Rudaw
: The Kurdistan Region presidency has announced that Peshmerga forces will not attack unless they are attacked. As a military commander in this area, do you think ISIS will attack Kurdistan?
Mahmoud Sangawi
: Yes. ISIS has plans to attack Kurdistan, as it is currently attacking Jalawla.
Rudaw
: How long will Peshmerga forces remain in those areas?
Mahmoud Sangawi
: We are not leaving, it is our land, and we have not invaded anyone's land.
Rudaw
: It is said that Peshmerga forces are 50 kilometers away from Hamreen, and that if they are allowed by politicians they can advance to Hamreen. What do you think?
Mahmoud Sangawi
: I don't think Peshmerga forces should advance at this time. We have to consolidate our presence in the areas we have liberated. Maybe another stage is needed to take control of all Kurdish land.
Rudaw
: In the eighth cabinet, the Peshmerga minister is a senior member of the Change Movement (Gorran), as a commander. Are you ready to obey his command?
Mahmoud Sangawi
: If a minister thinks and acts as a Kurd and as a commander of Peshmerga forces, it is very normal for me to obey his command, because he represents the Kurdistan Region, not the Change Movement. I think Sheikh Jaafar, the previous minister of Peshmerga, treated all Peshmerga forces equally.
Message from Kurds to Maliki
Message from Maliki to US
You and me
We used to be together
Every day together always
****
Hush hush don't tell me cause it hurts......
http://www.zerohedge.com/news/2014-06-27/pentagon-admits-armed-drones-flying-over-baghdad-top-shiite-cleric-joins-us-calling-
Pentagon Admits Armed Drones Flying Over Baghdad; Top Shiite Cleric Joins US Calling For Maliki Ouster
Submitted by Tyler Durden on 06/27/2014 12:50 -0400
With Iraq closing a
last minute deal with Russia
to reinforce its depleted airforce by purchasing second-hand Su fighter jets, suddenly the US found itself scrambling: the last thing it wants is to hand over control of Iraq's skies to foreign-made warplanes. Which is perhaps why as
CBS just reported
, a Pentagon official has officially confirmed that the US is now flying armed drones over Baghdad. "The flights, which are not round the clock, are for the protection of the embassy and are not the precursor to air strikes" according to the same source.
So despite its reticence to engage in yet another Iraqi war, the US has now sent not only "military experts" but is once again doing what it does best: killing people by remote control. Not only that, but the people it (supposedly) intends to kill (for protection purposes of course) are the same Jihadist militants which Obama just requested another $500 million to equip and train. Because if you can't find enough support for a limited regional war, the next best thing is to wage a proxy war... against yourself. And since the US military industrial complex is arming both sides, it is a win-win once again for any neo-con interests.
In other Iraqi news, the days of the current PM Maliki, who has now burned all bridges with the US, appear numbered after Iraq's top Shiite cleric - Iranian-born Grand Ayatollah Ali al-Sistani - on Friday called on political blocs to agree on the next prime minister before the newly elected parliament sits next week, stepping up pressure on political leaders to set aside their differences and form an inclusive government in the face of Sunni militants who have seized large swaths of territory. However, from a geopolitical perspective this opens up a new can of worms: since the new PM will certainly be even more pro-US in a country in which Russia has invested generously to build out its oil infrastructure, this means that Putin will likely have to intercede once again to make sure the new PM is just as agreeable to Russian interests as the current one. Which also means that a whole lot of money is being spent behind the scenes.
The reclusive al-Sistani, the most revered figure among Iraqi Shiites, rarely appears or speaks in public, instead delivering messages through other clerics or, less frequently, issuing edicts.




Prominent Shiite leaders are pushing for the removal of al-Maliki, whose bloc won the most seats in April's elections - 92 out of the legislature's 328 - but who has been widely accused of monopolizing power and alienating Sunnis with a heavy-handed response to years of militant violence.




Even al-Maliki's most important ally, neighboring Iran, is said to be looking at alternatives.
According to Reuters, a western diplomat, speaking on condition of anonymity, predicted that Maliki was now done.
"It looks like the debate is whether it is going to be Tareq Najem from inside State of law or someone from outside Maliki's alliance," the diplomat said, referring to Maliki's one-time chief of staff and a senior member of his Dawa party.




"It is generally understood it will not be Maliki," the diplomat said. "Security was his big thing, and he failed."




Allies of Maliki said Sistani's call for a quick decision was not aimed at sidelining the premier, but at putting pressure on all political parties not to draw out the process with infighting as the country risks disintegration.
Meanwhile, on the military front, a senior Iraqi army official told The Associated Press that Iraqi commandos aboard four helicopters landed at a soccer pitch inside a university campus in the insurgent-held city of Tikrit late Thursday and clashed with militants of the Islamic State of Iraq and the Levant for several hours.
One of the helicopters developed mechanical problems after takeoff from Tikrit, 80 miles north of Baghdad, but landed safely in the provincial military headquarters. The official had no word on casualties and declined to specify the mission's objectives. He spoke on condition of anonymity because he was not authorized to brief the media.
The official also said 200 troops have arrived at a key refinery north of Baghdad under attack by militants for more than a week. The reinforcing troops join a 100-strong contingent that has been defending the Beiji refinery, Iraq's largest and the source of about a quarter of the country's oil product needs, including fuel for power stations.
Finally, for the visual learners, here is the latest Iraqi situation report from the Institute for the Study of War
Baiji fires still burning.....
tweets....
#

BreakingNews
UNCONFIRMED:
#

USA

#

drones
spotted over
#

Raqqah
eyewitnesses reporting..
#

Syria
#

Iraq
#

ISIS
Will US be booted out of Iraq for a second time ?
http://www.zerohedge.com/news/2014-06-27/america-deluded-us-slams-angry-iraq-pm-will-buy-russian-jets-instead-fight-against-i
"America Deluded Us" Slams Angry Iraq PM, Will Buy Russian Jets Instead In War Against ISIS
Submitted by Tyler Durden on 06/27/2014 08:41 -0400
It was a week ago
when we learned
that in yet another diplomatic masterstroke, Russia's Vladimir Putin took advantage of the vacuum in relations between the US (which now wants its heretofore puppet prime minister in Iraq removed) and the Iraqi PM (who has been increasingly vocal against US allies in the region, namely Saudi Arabia, and US demands for a coalition government) and offered his "complete support" to the Iraqi leader. Yesterday the Iraqi leader has decided to take Putin up on his offer (especially since as we reported previously the Iraqi air force is currently made up of all of two "equipped" Cessna jets) and has announced he has bought used Russian jets which he will use instead of US fighter planes in his war against ISIS.
As
BBC reports
, citing Maliki, "Jets from Russia and Belarus will hopefully make a key difference in the fight against ISIS in Iraq."
He expressed regrets over Iraq's contract with the US, saying their "jets are taking too long to arrive."
"God willing within one week this force will be effective and will destroy the terrorists' dens," he told BBC Arabic.
Mr Maliki says Iraq has ordered Sukhoi fighter jets from Russia, possibly similar to the one pictured.
In the meantime, the prime minister took another chance to poke the US in the eye, which despite sending "weaponized consultants" or whatever Obama calls troops and special CIA agents these days, has so far failed to deliver on its promised fighter jets to the civil war-torn country. Maliki criticized the process of purchasing US jets as "long-winded," adding that the radicals could have been repelled if Iraq had proper air defense.
"I'll be frank and say that we were deluded when we signed the contract [with the US]," Maliki said. "We should have sought to buy other jet fighters like British, French and Russian to secure the air cover for our forces; if we had air cover we would have averted what had happened," he went on.
Maliki said Iraq bought second-hand jet fighters from Russia and Belarus "that should arrive in Iraq in two or three days." He was speaking to the BBC's Arabic service in his first interview for an international broadcaster since Isis - the Islamic State in Iraq and the Levant - began its major offensive.
The prime minister also confirmed that Syrian forces had carried out air strikes against Islamist militants at a border crossing between Iraq and Syria. He said Iraq had not requested the strikes but that it "welcomed" them. "They carry out their strikes and we carry out ours and the final winners are our two countries," he said.
Ironically, this also means that, at least optically, the US is now aligned with Russia as well as Iran, Syria and Saudi Arabia in the "all against one" fight against ISIS which continued to consolidate its territory in Iraq and Syria.
What it really means is that Obama has asked, and is about to get $500 million more to arm ISIS and its al-Qaeda peers in Syria, which in turn the Iraq air force will now use Russian jets to bomb.
What is the definition of a proxy war again?
Anti War......Mission creep already
Major General Dana Pittard to Lead New US Force
by Jason Ditz, June 26, 2014
It hasn't been so long since President Obama announced his intention to send "up to 300″ US troops to Iraq as "advisers," and the Pentagon now
says there are 500 on the ground
, with more coming.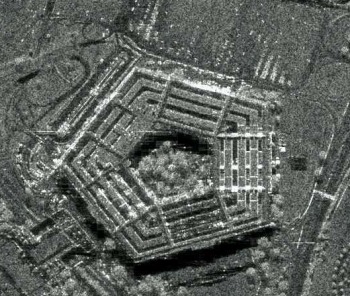 Only about 180 of the 500 are actually the "advisers," with other troops part of anti-terrorism security team, and still others manning the new Joint Operations Center in Baghdad.
Major General
Dana Pittard is leading the new mission
, dubbed the Joint Forces Land Component Command-Iraq by the Pentagon. A second Joint Operations Center is being considered further north, but not confirmed yet.
Maj. Gen. Pittard had previously been the deputy commander of US troops in Kuwait, and before that was in command of Fort Bliss, in Texas.
Says Flights Meant to Protect US 'Advisers'
by Jason Ditz, June 26, 2014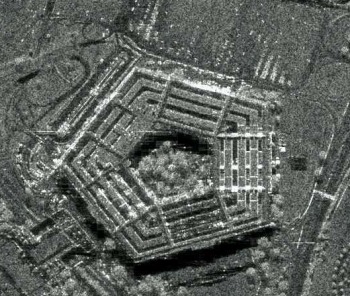 According to the Pentagon, the drones are part of an operation meant to protect the US "advisers" on the ground as they assess the status of Iraqi military forces in the capital.
The Pentagon reported that about 40 surveillance flights a day have been being conducted, and the Predators will be "augmenting" the US flights over Iraq.
The US drones are being flown out of a base in Kuwait, but aren't alone in Baghdad airspace, as Iran is reportedly
also flying surveillance drones
over Baghdad, using a Baghdad airfield.
Jets Will Arrive in 'Two or Three Days'
by Jason Ditz, June 26, 2014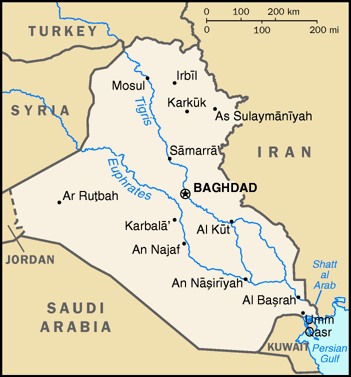 Maliki says Iraq should never have relied exclusively on the US to provide planes, and
announced the purchase of fighter jets
from Russia and Belarus today, saying Russia will have the used planes on the ground in Iraq in 2-3 days.
Maliki wasn't clear exactly what kind of warplanes were bought from Russia, but predicted that within a week the Iraqi military would be destroying ISIS dens across the nation's west.
US shipments of F-16s had been delayed as opposition factions, notably the Kurds, had objected to further arming Maliki, envisioning Maliki using the planes primarily against internal opponents. At present Iraq's Air Force has no active planes other than trainers and transport planes.
No Troops on the Ground, CIA Mostly Stayed in Embassy
by Jason Ditz, June 26, 2014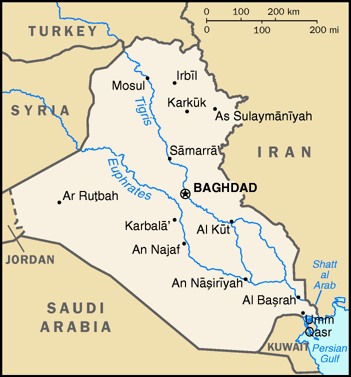 With no ground troops to back them up, the large CIA presence in Iraq mostly wound up hanging out in the Baghdad embassy, reluctant to go anywhere without protection.
The CIA defended its spy network, insisting anyone who was really familiar with the intelligence the CIA had produced on Iraq wouldn't have been surprised by what ISIS had done.
Other officials, keen to shift the blame overseas, are faulting Iraqi PM Nouri al-Maliki, saying he had
compromised
a number of CIA spies over the years. They implied Iran had something to do with this.
Even Allies See Him as Too Divisive
by Jason Ditz, June 26, 2014
Iraqi Prime Minister Nouri al-Maliki remains stubborn about holding his premiership, but he may not have a choice in the matter as
growing numbers of Shi'ite MPs,
including members of
his own
State of Law Party, are drawing up plans for a post-Maliki distribution of power.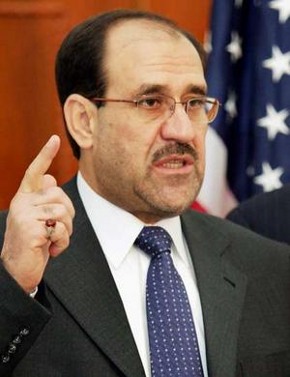 Parliament will be reconvening next week,
likely on Tuesday
, and will be choosing a new parliamentary speaker, setting in motion the election of a new president and eventually a new premier.
Sunnis and Kurds have opposed a third term for Maliki, and most foreign powers have also come out against him since the recent ISIS gains across western Iraq, believing a less contentious figure would be more able to secure Kurdish and Sunni Arab support for fighting ISIS.
Maliki, for his part, maintains that he is the only person strong enough to defeat ISIS, and has spun calls for unity by top figures as calls to unite behind him personally, and his continued rule.
260 Killed Across Iraq, But Military Claims Gains in Tikrit
The Iraqi military is reporting advances in Tikrit. If they should reclaim that town it will be a great psychological triumph for the ailing security forces. Still, at least 260 people were killed and 63 more were wounded across the country.
Rudaw......