And how was the private captured by the Taliban anyway ? That story has never been told by the US ..... here is an alleged point of view from an alleged soldier who was in Afghanistan at the time ! FWIW !
http://soopermexican.com/2014/06/01/american-soldier-who-served-with-bowe-bergdahl-casts-doubt-on-official-story-fears-reprisal-from-obama-administration/
Early Saturday it was announced by the administration that the only American prisoner of war in the Afghanistan
was released in exchange for 5 Guantanamo Bay terrorists being set free
to Qatar. The circumstances of the capture of Bowe Bergdahl had been in question long before his release – supposedly he had wandered off and captured by the Taliban. But a soldier on Twitter is claiming that the official story is untrue, and has posted his version of the events that led to Bowe's capture.
Towards the end of his story, he says he fears reprisal from the Obama administration, and asks for legal help. It must be noted also that he has a avatar that bears a picture of Bowe with the word "traitor" posted over it.
Here are the tweets telling his version of the story so far:
Anti War......
Rogers 'Extremely Troubled' by 'Fundamental Shift in US Policy'
by Jason Ditz, May 31, 2014
After five years of virtually unanimous Congressional silence about the detention of US POW Sgt. Bowe Bergdahl, who was released today in a prisoner exchange with the Taliban, House and Senate hawks lined up to condemn the deal that secured his release as "illegal" and a threat to US military interests.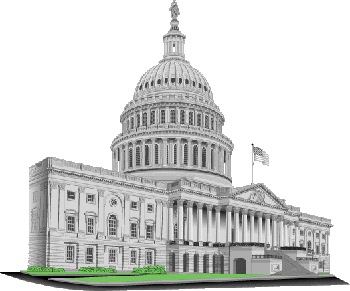 House Armed Services Committee Chair Rep. Buck McKeon (R – CA) blasted the move as a
violation of legal requirements
to inform Congress 30 days before any releases of captive Taliban.
The putative "controversy" centers around the idea that the US "doesn't negotiate with terrorists," and that anyone captured is essentially out of luck, barring some dramatic, TV news-friendly rescue operation.
Mysteriously, this line of thinking doesn't flow both ways, as officials assume trades increase Taliban incentive to capture US troops, but don't imagine that they simultaneously might increase the US incentive to capture trade-bait Taliban. Ultimately, the view is that Taliban "hostage-taking" is a mercenary endeavor, but US military detentions have no ulterior motives.
The most insulting aspect of the hostility toward Bergdahl's release is that President Obama was already openly talking about releasing the five "traded" Taliban detainees unilaterally in March 2012 as a "confidence-building measure." At the time, it was considered comparatively non-controversial.
It was only in 2013, when
the Taliban suggested they release
Bergdahl in a "swap," that the release of the five suddenly started seeing any real opposition, suggesting that from the hawkish viewpoint, getting Bergdahl as a bonus in the releases somehow made them worse, and that nearly 13 years into a US occupation of Afghanistan, Beghdahl's release is the first real incentive the Taliban have for trying to capture foreign occupation forces.
US Releases Five Gitmo Detainees to Qatar
by Jason Ditz, May 31, 2014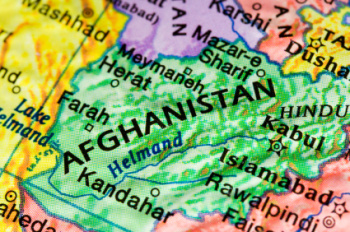 The deal has the US sending five detainees from Guantanamo Bay to Qatar, where they will continue to be held for at least a year, and has Bergdahl finally coming home. He is being treated at a Forward Operating Base, but is expected to leave Afghanistan soon to return home.
When the Gitmo detainees were to be released as a "confidence-building measure," it was presented as fairly non-controversial, but revising it to a prisoner swap, even though it meant the administration doing the exact same thing and getting Bergdahl's release as a bonus, suddenly made it controversial enough that it took nearly a solid year to finalize. Indeed,
for quite some time the administration didn't even acknowledge
the proposal.
Al Jazeera......
Note citing of Obama's signing statement as trumping clear notice requirement of the law....
Washington Post....
Bergdahl release arrangement could threaten the safety of Americans, Republicans say
Amid jubilation Saturday over the
release of U.S. Army Sgt. Bowe Bergdahl
from captivity by the Taliban, senior Republicans on Capitol Hill said they were troubled by the means by which it was accomplished, which was a deal to release five Afghan detainees from the military prison in Guantanamo Bay, Cuba.
Top Republicans on the Senate and House armed services committees went so far as to accuse President Obama of having broken the law, which requires the administration to notify Congress before any transfers from Guantanamo are carried out.
"Trading five senior Taliban leaders from detention in Guantanamo Bay for Bergdahl's release may have consequences for the rest of our forces and all Americans. Our terrorist adversaries now have a strong incentive to capture Americans. That incentive will put our forces in Afghanistan and around the world at even greater risk," House Armed Services Committee Chairman Howard P. McKeon (R-Calif.) and the ranking Republican on the Senate Armed Services Committee, James M. Inhofe (Okla.), said in a joint statement.
Lawmakers were not notified of the Guantanamo detainees' transfer until after it occurred.
The law requires the defense secretary to notify relevant congressional committees at least 30 days before making any transfers of prisoners, to explain the reason and to provide assurances that those released would not be in a position to reengage in activities that could threaten the United States or its interests.
Before the current law was enacted at the end of last year, the conditions were even more stringent. However, the administration and some Democrats had pressed for them to be loosened, in part to give them more flexibility to negotiate for Bergdahl's release.
A senior administration official, agreeing to speak on the condition of anonymity to explain the timing of the congressional notification, acknowledged that the law was not followed. When he signed the law last year, Obama issued a signing statement contending that the notification requirement was an unconstitutional infringement on his powers as commander in chief and that he therefore could override it.
"Due to a near-term opportunity to save Sergeant Bergdahl's life, we moved as quickly as possible," the official said. "The administration determined that given these unique and exigent circumstances, such a transfer should go forward notwithstanding the notice requirement."
Sen. John McCain (R-Ariz.) said that the detainees transferred from Guantanamo to Qatar, where they are to stay for at least a year, "are hardened terrorists who have the blood of Americans and countless Afghans on their hands. I am eager to learn what precise steps are being taken to ensure that these vicious and violent Taliban extremists never return to the fight against the United States and our partners or engage in any activities that can threaten the prospects for peace and security in Afghanistan."
Beyond this individual instance, some raised the larger question of whether it is sound policy for the United States to have, in the words of House Intelligence Committee Chairman Mike Rogers (R-Mich.), "negotiated with terrorists."
Rogers said the action marked a "fundamental shift in U.S. policy."
http://www.weeklystandard.com/blogs/five-most-dangerous-taliban-commanders-us-custody-released-pow-exchange_794017.html
Five of the Most Dangerous Taliban Commanders in U.S. Custody Exchanged for American Captive
The Obama administration announced today that Sgt. Bowe Bergdahl, who has been held by the Taliban for several years, has been freed from his captors. Reading the stories of his newfound freedom it is impossible not to feel joy for Bergdahl and his family.
NBC News
reports
that Bergdahl held up a sign once he was on board an American helicopter that read, "SF?" The operators quickly confirmed that they were in fact U.S. Special Forces: "Yes, we've been looking for you for a long time."
"On behalf of the American people, I was honored to call his parents to express our joy that they can expect his safe return, mindful of their courage and sacrifice throughout this ordeal," President Obama
said in a statement
. The president rightly noted: "Sergeant Bergdahl's recovery is a reminder of America's unwavering commitment to leave no man or woman in uniform behind on the battlefield."
Unfortunately, America is not the only party in this war that is committed to leaving no man behind. So are the Taliban and other al Qaeda-linked groups. But the president did not say who America exchanged for Bergdahl: five of the most dangerous Taliban commanders in U.S. custody.
The Taliban has long demanded that the "Gitmo 5" be released in order for peace talks to begin in earnest. The Obama administration has desperately sought to engage the Taliban as American forces are drawn down in Afghanistan, but those talks have gone nowhere to this point. At first, the administration set preconditions for the talks, including that the Taliban break its relationship with al Qaeda. When it became clear that this was a non-starter, the administration decided to make the Taliban's desired break with al Qaeda a goal, and no longer a precondition, for its diplomacy.
There is little hope that the peace talks will be more successful now. But the president seems to believe that Bergdahl's exchange for the Gitmo 5 (who are reportedly being transferred to Qatar) may break the ice. "While we are mindful of the challenges, it is our hope Sergeant Bergdahl's recovery could potentially open the door for broader discussions among Afghans about the future of their country by building confidence that it is possible for all sides to find common ground," Obama
said in his statement
.
The Obama administration says that security measures have been put into place to make sure that the Gitmo 5 do not pose a threat to American national security. Let's hope that is true; it certainly has not been the case with many ex-Gitmo detainees in the past.
THE WEEKLY STANDARD has
profiled these jihadists
previously on multiple occasions, and what follows below is culled from these accounts.
There are good reasons why the Taliban has long wanted the five freed from Gitmo. All five are among the Taliban's top commanders in U.S. custody and are still revered in jihadist circles.
Two of the five have been wanted by the UN for war crimes. And because of their prowess, Joint Task Force-Guantanamo (JTF-GTMO) deemed all five of them "high" risks to the U.S. and its allies.
The Obama administration wants to convince the Taliban to abandon its longstanding alliance with al Qaeda. But these men contributed to the formation of that relationship in the first place. All five had close ties to al Qaeda well before the 9/11 attacks. Therefore, it is difficult to see how their freedom would help the Obama administration achieve one of its principal goals for the hoped-for talks.
Here are short bios for each of the five Taliban commanders. All quotes are drawn from declassified and leaked documents prepared at Guantanamo.