US now going hat in hand to Iran ?
http://www.theguardian.com/world/middle-east-live/2014/jun/16/iraq-crisis-us-could-team-up-with-iran-live-updates
Iranian officials are due to enter talks on its nuclear programme with world powers, including the US, in Vienna today. There is a widespread expectation that the talks will be used to discuss possible US-Iran cooperation in Iraq.
US Deputy Secretary of State William Burns, who held secret nuclear talks with Iran in 2013, was due in Vienna, as was Iraian Foreign Minister Mohammad Javad Zarif, AFP reports.
Reuters point out that Iran's president Hassan Rouhani, has not ruled out working with the US against Isis in Iraq.
Speaking at a news confernce on Saturday he said:
We can think about it, if we see America starts confronting the terrorist groups in Iraq or elsewhere.

Where did Isis come from? Who is funding this terrorist group? We had warned everyone, including the West, about the danger of backing such a terrorist and reckless group.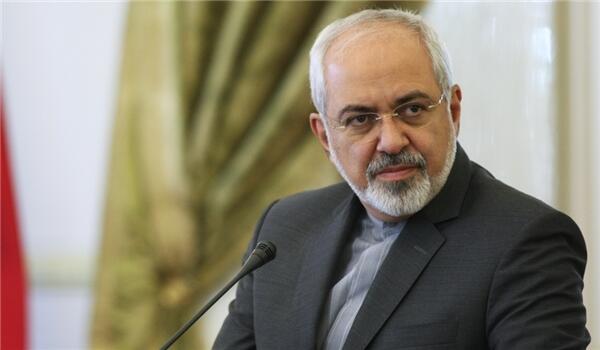 http://www.theguardian.com/world/2014/jun/16/us-talks-iran-stop-iraq-militants
US prepares for talks with Iran to stop Iraq militants, says official
Washington wants direct dialogue with Tehran to tackle insurgency threatening Baghdad, says government source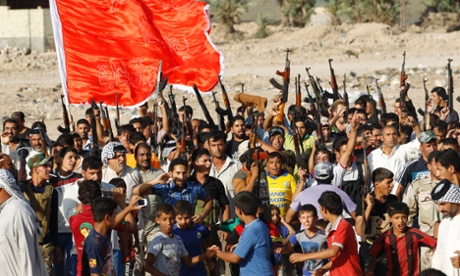 The United States is preparing to open a direct dialogue with Iran about how to deal with the Sunni insurgency in Iraq, a senior official said on Sunday.
Speaking on condition of anonymity, the official said the US was considering engaging with its longtime adversary about Iraq, where the government of prime minister Nuri al-Maliki is struggling to repel a militants who have seized several cities.
The Wall Street Journal reported on Sunday that Washington was preparing to open talks with Iran on ways to push back the militants.
Citing senior US officials, the newspaper said the dialogue was expected to begin this week. It comes as the US and other world powers strive for an agreement with Tehran to curb its nuclear program.
Militants from the Isis group have swept through towns in the Tigris valley north of Baghdad in recent days but appeared to have halted their advance outside Baghdad as they tightened their grip on the north.
Insurgents seized the mainly ethnic Turkmen town of Tal Afar in northwestern Iraq on Sunday after heavy fighting.
Residents reached by telephone in the city of Tal Afar said it had fallen to the rebels after a battle that saw heavy casualties on both sides.
"The city was overrun by militants. Severe fighting took place, and many people were killed. Shi'ite families have fled to the west and Sunni families have fled to the east," said a city official who asked not to be identified.
US officials said it was not certain which diplomatic channel the Obama administration would use with Iran for any discussions about Iraq, the Journal reported. One possibility was through Vienna, the paper said, where senior US and Iranian officials were scheduled to meet with other world powers on Monday to negotiate limits on Iran's nuclear capabilities.
The US state department said on Sunday that the number two American diplomat, deputy secretary of state Bill Burns, would travel to Vienna this week to take part in the talks.
US senator Lindsey Graham said on Sunday that Washington needed Iran's involvement to prevent a government collapse in Iraq and should open talks with Tehran.
"We are probably going to need their help to hold Baghdad," Graham, a South Carolina Republican, said on CBS' Face the Nation.
Graham, a member of the Senate armed services Committee, said the idea was "unattractive" but compared it to the US working with the Soviet Union against Adolf Hitler.
US"The Iranians have an interest. They have Shia populations to protect. We need a dialogue of some kind," to help stabilize Iraq but also to set limits to ensure Iran does not use the situation to seize territory, he said.
http://www.theguardian.com/world/middle-east-live/2014/jun/16/iraq-crisis-us-could-team-up-with-iran-live-updates
It quotes a US defence official saying:
This is a case where the enemy of our enemy is still our enemy. Any shared interests in Iraq are limited.
The White House's engagement with Iran on Iraq offers both opportunities and risks, said US defence officials and Arab diplomats.

Iran, a majority Shiite country, has served as Maliki's closest Mideast ally and has mobilized Tehran's military and religious establishment to support their coreligionists in Iraq in recent days. Iran's elite military unit, the Islamic Revolutionary Guards Corps, has an extensive presence inside Iraq, said US officials, and has trained Shiamilitias that have joined the Iraqi army in fighting Isis.

US officials say the IRGC trained many of the largest Shia militias going back to the Iraq war and maintain contacts. These include the Mahdi Army, Kata'ib Hezbollah, and Asab Ahl al-Haq.

Iran has publicly denied sending forces to fight in Iraq and has said it would give Iran military assistance if Iraq asked.

Even some of Obama's harshest critics in Washington voiced support on Sunday for coordinating the US.'s military response in Iraq with Tehran's. They argued that Isis poses a much greater near-term threat to the US's national-security interests than does Iran.

"Why did we deal with Stalin? Because he was not as bad as Hitler," Sen. Lindsey Graham (R., S.C.) said Sunday on CNN. "The Iranians can provide some assets to make sure Baghdad doesn't fall."
On Sunday's Iran's president Hassan Rouhani said Tehran is ready to help the Baghdad government.
Iranian President Hassan Rouhani says Iran is ready to help the Iraqi government and nation, within the framework of international law, if Baghdad asks for help.
We, as the Islamic Republic of Iran, are both friends and neighbours of Iraq, and our ties with the Iraqi government are close and cordial. If the Iraqi government asks for our help, we will review [the request], though we have not received such a request so far.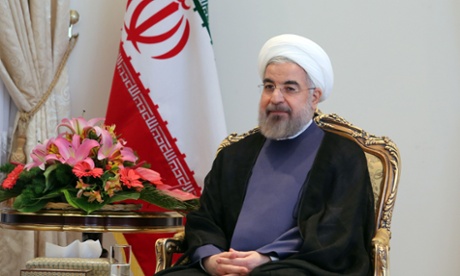 Iranian President Hassan Rouhani
http://www.tehrantimes.com/politics/116305-iran-says-opposed-to-foreign-military-intervention-in-iraq-
Turkey hoisted by its own petard .....
The Guardian Liveblog......