Anti War.....
Foreign Ministry: Security Situation Out of Control
by Jason Ditz, May 21, 2014
The Libyan Revolutionaries' Operations Room (LROR), another of Libya's many militia umbrella groups,
has called for mass defections
from the military and join them as the "true rebels" of the country, as the foreign ministry warned the security situation is increasingly out of control.
Despite dubbing themselves "rebels," the Islamist militias of LROR officially answer to parliament, and are seeking to mobilize a force to reinstall them after Sunday's takeover by General Khalifa Hifter, who in addition to his own self-proclaimed army now commands the loyalty of several actual portions of the military.
LROR
mocked Hifter as a "loser,"
saying Libya didn't need him. They went on to say they consider all military actions as part of a de facto attempted coup and promised to see them prosecuted by the Justice Ministry.
Not all of the military has joined Gen. Hifter's side, of course. The Navy remains overwhelmingly pro-parliament, and the Navy Chief of Staff is alive tonight after a failed assassination attempt. LROR's call for defections didn't differentiate, however, and seems aimed at bringing the whole pro-parliament faction in line under LROR control.
Insists He's Just Going After Terrorists
by Jason Ditz, May 21, 2014
In a speech at the Stimson Center today, US Ambassador to Libya Deborah Jones
sought to downplay
the attempted military coup in Libya, arguing that Gen. Khalifa Hifter never said he "wants to be in charge," defending it as an anti-terrorism move.
Jones insisted the recent events were just a result of long-standing incidents, and defended Hifter's move as not one against political Islamists, but against "terrorists" like the ones that attacked the US Consulate in Benghazi.
That seems directly in contrast of what Gen. Hifter himself said about his "Operation Dignity," which insisted it targeted parliament specifically because of the growing Islamist influence there, and just hours after an Islamist-backed prime minister announced his new cabinet. Prime Minister Ahmed Mateeq has
refused
to step down.
Jones went on to complain of the mischaracterization of Gen. Hifter's takeover of parliament, saying he just wanted parliament to step aside because of its "failures" and that there was no other mechanism in place to oust them from power. She said Mateeq's government was the "final straw" for Hifter, and forced his hand.
Military Intelligence, Air Force Chiefs Back Coup
by Jason Ditz, May 21, 2014
Hifter, a Gadhafi-era general turned
CIA-backed rebel general t
urned self-proclaimed general in the self-proclaimed Libyan National Army, took over parliament militarily on Sunday, dubbing his takeover "Operation Dignity."
Gen. Hifter objected to the growing Islamist influence in parliament, and has found backers in high places. The head of Libya's Special Forces had already approved of Hifter and now both the Military Intelligence and Air Force chiefs have backed the coup. Some reports also claimed the Interior Ministry had switched to Hifter's side, but officials from the ministry
have since disputed that
.
The general is
ruling out negotiations
, saying he believes that force is the only solution. The other side still has significant portions of Libya's admittedly feckless military, but more importantly commands the support of many large Islamist militias. Both sides are lining up to turn the ongoing coup into an incipient civil war.
Afghanistan.....
40 Trapped in Badakhshan Governor's Bunker
by Jason Ditz, May 21, 2014
Taliban forces launched multiple attacks against Afghan police today, overrunning several positions and killing
at least 22 national police
, as their "spring offensive" continues to pick up pace.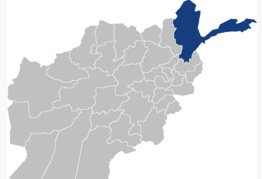 The largest fighting was in Badakhshan Province, where fighting at the district governor's palace has left 40 more "security officials" trapped in an underground bunker. 16 police were killed in the attack, and the district is under full Taliban control.
Afghan forces in Badakhshan complained that they issued several formal requests for NATO help to keep the district from falling, and said NATO failed to provide any help.
NATO disputed that, saying they sent "close air support" to the area to help. Whatever they did, officials say they aren't even sure how many Taliban are there, and the district, apart from the bunker, seems completely lost.
Syria ......
SYRIA DIRECT: NEWS UPDATE 5-21-2014
NDF, Kurdish forces spar in Hasaka
Four fighters from Kurdish militias and seven from the pro-Assad National Defense Forces (NDF) were killed Tuesday and Wednesday during a

rare conflagration

between NDF and Kurdish fighters in Syria's northeastern al-Hasaka province, according to the Syrian Observatory for Human Rights.
A pro-Assad journalist based in al-Hasaka told Syria Direct that the clashes broke out after Kurdish militias, including the People's Protection Units (YPG), opened fire on NDF. Members of the pro-Assad militia were preparing to install a tent advertising "the constitutional worthiness of the Syrian presidency" near a water management center in the eastern Hasaka neighborhood of al-Aziziya.
Kurdish and NDF fighters clash in Hasaka Tuesday. Photo courtesy of

Hawar News.
Kurdish fighters believed the NDF was preparing to erect a security checkpoint, said journalist Attiyeh al-Attiyeh. The Kurds "opened fire on [the NDF], and the NDF responded to the gunshots," he said. The Observatory reported that Kurdish fighters had taken control of the water management center on Tuesday, forcing the NDF to withdraw.
The episode is an atypical flare-up between Kurdish and pro-Assad fighters in northern Syria, where Kurds have achieved a large measure of autonomy particularly in al-Hasaka, and both parties are seeking to defeat ISIS.
Jabhat a-Nusra rejects 'Revolutionary Covenant'
Jabhat a-Nusra

released a detailed statement

Tuesday rejecting the "

Revolutionary Covenant

" signed by five Islamist coalitions Saturday and chastising the signatories for having failed to consult a-Nusra on the document. "We all know that the greatest problem facing jihad in Syria is the absence of shura [consultation] and the individualization of decision making," reads the document. A-Nusra critiques the Covenant as "unclear and undisciplined," and rejects the notion of any "civil or democratic state" not founded on Islamic law.
Five powerful Islamist coalitions—among them the Islamic Front and Jaysh al-Mujahideen—signed on to the Revolutionary Covenant on Saturday, affirming their commitment to a pluralistic but unified Syria that protects human rights.
A-Nusra's denunciation coincided with a

televised defense

of the Covenant by Islamic Front political chief Hassan Aboud. "When we issued this covenant we did not seek the contentment of others or seek to get weapons or support," says Abboud,

responding to accusations

that the covenant came in response to external pressures.
The Syrian National Coalition, meanwhile, declared its support for the Covenant, and called for "other factions to the sign the covenant and abide by its principles to achieve the objectives of the revolution."
KAF: Syrian refugees net negative for Jordan
The Syrian refugee presence has had a net negative effect on Jordan's economy, according to a

detailed report

published on Tuesday by the Konrad Adenauer Foundation's Amman office. The report examines the socioeconomic implications of more than 590,000 Syrian refugees in Jordan, concluding: "The burdens on the macroeconomic and microeconomic levels have outweighed all benefits enjoyed by the economy during the period 2012-2014," the study finds.
Looking at aggregate benefits and costs of the Syrian presence in Jordan, the study shows that the losses for Jordan's economy for the period 2012-2013 constitute more than 1.7 billion Jordanian dinars ($2.40 billion).
More than 50 percent live of Syrian refugees live in the northern cities of Mafraq and Irbid, the report states.
The study also raises grave concerns over pollution of the water basin underneath Zaatari camp and recommends "moving the camp" by the end of June 2014. Not doing so would be devastating for the environment and the people, "an outcome Jordan cannot afford," according to the report.
SYRIA DIRECT: NEWS UPDATE 5-20-2014
Activists claim 3rd chlorine attack on Kafr Zeita
Two people reportedly died after a government helicopter attacked the Hama village of Kafr Zeita with a barrel bomb containing chlorine gas Monday night, with local activists charging that the strike was more destructive than two alleged attacks on the same village in April.
"Given the severity of the injuries and the number of injured, we believe there was more gas and that the gas was more concentrated" than previous attacks, Hakam Abu Riyan, a spokesman for the pro-opposition Hama Media Center, told Syria Direct Tuesday. More than 100 were injured in the strike, Abu Riyan said. Opposition activists released video Monday night claiming to show

adults and children choking

after the alleged attack.
The reports come one week after Human Rights Watch

released a report

citing "strong evidence" that the Syrian government had launched five chlorine attacks on rebel-held towns in central Syria, including two on Kafr Zeita on April 11 and 18. Activists say the regime may be targeting the village for its proximity to Mourik, a strategic, rebel-held town that sits between Kafr Zeita and the M5 international highway connecting Damascus with central and northern Syria.
ISIS publicly executes 2 in Aleppo for 'banditry'
The Islamic State in Iraq and a-Sham (ISIS)

published photographs

Monday night showing a massive crowd purportedly gathered to witness the public execution of two "apostates" in the eastern Aleppo town of Deir Hafer. "The Islamic court published a ruling to kill two apostates in Deir Hafer on charges of hiraba," reads an ISIS statement, using an esoteric Quranic term for the crime of banditry. "The sentence was carried out in a public square before the town's Muslim populace," the statement adds.
A crowd gathers in the eastern Aleppo town of Deir Hafer to witness two public executions by ISIS.
The executions are the latest in a string of punishments meted out by the al-Qaeda splinter group in areas under its control in northern Syria, including the

crucifixion of two men

in A-Raqqa province late last month. On Sunday, residents of the northeastern Aleppo town of Menbej reportedly

launched a general strike

in protest over ISIS's excesses.
Observatory: Syrian death toll surpasses 162,000
The death toll in the Syrian conflict has risen to over 162,00, an increase of more than 10,000 since the beginning of April,

the Syrian Observatory for Human Rights

announced Monday. An estimated 80,836 of these are reported to be civilians, among them 8,607 children.
An estimated 13,529 foreign fighters with the Islamic State of Iraq and a-Sham (ISIS), Jabhat a-Nusra and other groups are among the casualties, according to the Observatory.
The London-based organization is one of the few that has attempted to keep track of the death toll over three years of war. The United Nations

stopped updating its toll

in January, citing increasing obstacles preventing independent verification of the deaths.
The estimated casualty figure does not include "more than 8,000 regular soldiers and pro-regime militants and hundreds of 'regime supporters' captured by [opposition groups] and hundreds of those kidnapped by pro-regime militants," the Syrian Observatory for Human Rights reported.
Kidnapped British journalist: 'Monsters in every war'
British reporter and photographer Anthony Loyd

spoke Monday

following his escape from captivity with an unidentified rebel group last week. "I realized things were going wrong when, probably 20 minutes' drive from the Turkish border… there was a very powerful black four-wheel drive ahead of us, moving slowly, and a camouflaged arm came out the window and waved us down," Loyd told BBC Radio. "It was very obvious that he was then going to run us off the road," he added.
Loyd explains that he and fellow Times journalist Jack Hill were then kidnapped after being double-crossed by a former accountant and rebel fighter by the name of Hakim, whom they had "broken bread with" and considered a friend for more than two years. The journalists' fixer, Mamoud, escaped from captivity and brought help from Islamic Front fighters stationed nearby. An Islamic Front commander ordered the release of Loyd and Hill after they had been beaten. Loyd was "deliberately" shot twice in ankle at close range by Hakim.
The incident highlights the murky distinction between "good guys" and "bad guys" in Syria's civil war, Loyd said. "There are monsters in every army of the world, in every war." Ultimately, the journalist said, kidnapping foreign journalists on the ground to document the plight of civilians does not help the rebels' cause. "Hakim's decision to kidnap us and to seize our equipment actually stole the voice of his own people."
Loyd told Syria Direct on Tuesday he is "extremely grateful" for the rescue.