Nigerian army ignored Chibok attack warning

Sources say the army did not act, despite advance notice of Boko Haram attack that led to schoolgirls kidnap.

Last updated:

09 May 2014 18:20

The Nigerian military was given up to four hours' advance notice of the Boko Haram attack on the boarding school in Chibok from where more than 200 schoolgirls were kidnapped, according to sources independently verified by Al Jazeera and Amnesty International.
Two politicians from Nigeria's northeast Borno state told Al Jazeera's Yvonne Ndege that security forces had been given at least two hours' warning of an attack on the town, but failed to act.


This is a shocking revelation.

Makmid Kamara, the Nigeria researcher for Amnesty International, said Amnesty had been told the military had at least four hours' advance warning.
The schoolgirls remain missing after being abducted on April 14, more than three weeks ago. The Nigerian government's slow response to the abduction has led to protests around the country.
"We received information and we spoke to a senior Nigerian military officer, who spoke to us on condition of anonymity, that they had received intelligence reports, even before local authorities and politicians got the information, that gunmen were on their way to the Chibok town," Kamara said.
Kamara told Al Jazeera that senior officials in Maiduguri and Dambua towns were alerted around 7pm on April 14, and that information was relayed to the senior military officers based in Dambua and Maiduguri.
"Later on, at 10pm on the same night of the 14th of April, local authorities, who Amnesty had spoken to, informed us, that they informed the local military command in Chibok town about the planned attack," Kamara said.
"When I spoke to one of the senior military officials, they informed me that they [had] informed their superiors, and requested for reinforcement. But the reinforcement did not come."
17 soldiers against Boko Haram
Kamara said despite the warning to assemble reinforcements, just 17 soldiers were on duty in the area when the Boko Haram fighters arrived at 11.45pm.


Shehu Sani, a civil rights activist in Nigeria, talks to Al Jazeera about the allegations.

"Only 17 troops were there to face the attack and they were outgunned and outnumbered. They had to flee for their lives together with some other villagers who fled to the bush," Kamara said.
"This is a shocking revelation."
Al Jazeera's Ndege reporting from Abuja, said the Nigerian people would be "extremely shocked and extremely disappointed" to think the Nigerian military knew in advance an attack was going to take place and most would find it "inexcusable".
"It wouldn't make sense to Nigerians. It wouldn't make sense to the parents of the missing girls," our correspondent said.
"The question is, why would the military deliberately choose to ignore this SOS, this cry for help from the community?"
She said the Nigerian government wasn't commenting on the allegations of advance warning.
"They say the operation to find these girls is something confidential. you don't give a runnning commentary to the media or the public about something as sensitve as this," she added.
"They are simply not prepared to give the details of any operation to find the girls. They say it might actually harm the girls."





Info Wars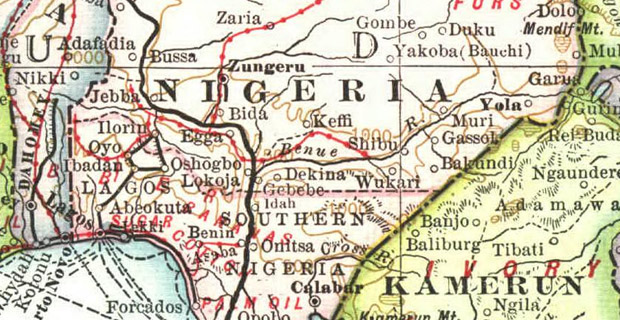 Hashtag activism may feel good, but trending Twitter topics should not substitute for thoughtful foreign policy, especially involving interventions that involve members of the U.S. military.
From my latest column at
Time
:
"It's a heartbreaking situation, outrageous situation," said President Barack Obama, referring to the kidnapping of more than 250 schoolgirls in Nigeria by the radical terrorist group Boko Haram.

That's absolutely true, but why in the world is Obama directly involving the U.S.—"we've already sent…a combination of military, law enforcement, and other agencies"–in the search for the girls, who are reportedly being sold into slavery?

The goal of our foreign policy, and especially interventions involving soldiers, should always be tightly tied to protecting American lives, interests and property. If the past dozen years and actions of the two most recent presidents should have taught us anything, it's that the U.S. is not particularly adept at solving its own domestic problems, much less those in faraway lands….

Involving ourselves in Nigeria will create yet one more distraction for a government that hasn't figured out how to deal with far more consequential situations involving Iran, Syria, Ukraine, Russia and Venezuela, not to mention myriad domestic problems.
Former Secretary of State complicit in terror group's expansion
Paul Joseph Watson
Infowars.com
May 8, 2014
While Hillary Clinton has been vocal in drawing attention to the plight of 200 girls kidnapped by Boko Haram terrorists in Nigeria, she was in fact complicit in aiding the militant group in a number of different ways, including delaying the designation of the outfit as a terrorist organization, arming its allies in Africa and ignoring the slaughter of hundreds of Christians when she was Secretary of State.
Clinton reacted
to the news that 200 schoolgirls had been kidnapped by Boko Haram this week by blaming the Nigerian government. Clinton also took part in the viral #BringBackOurGirls Twitter campaign that was similarly backed by Michelle Obama.
However, when Clinton was warned in 2012 that the group had been responsible for slaughtering hundreds of Christians as part of a brutal attempt to Islamize Nigeria and obliterate Christianity, she did nothing and the State Department refused to add the group to a list of terrorist organizations despite massive pressure from Congress, the CIA and the FBI.
During Clinton's visit to Nigeria in August 2012, she was addressed in an open letter by Pastor Ayo Oritsejafor of the Christian Association Of Nigeria. Oritsejafor is a prominent figure in Nigeria and testified in the U.S. at a congressional hearing in July 2012.
In his letter
, Oritsejafor notes that the State Department, headed at the time by Clinton, resorted to "distortions, omissions and in some cases clearly misrepresent(ed) facts on the ground" in Nigeria in 2011 during a time when 700 churches were destroyed and hundreds of Christians were massacred by Boko Haram terrorists, representing the "largest single attack on Christendom in contemporary world history anywhere on the planet".
Clinton's State Department completely omitted these attacks from its 2011 report, which erroneously claimed that more Muslims than Christians died in the attacks. As Oritsejafor points out, 88.3% of the attacks targeted Christians, while just 2.9% were attacks on Muslims.
A potential motive for the State Department turning a blind eye to Boko Haram's wave of terror in 2011 is the fact that the Obama administration was simultaneously arming and supporting the very Al-Qaeda groups allied with Boko Haram in Africa.
Last year, the Bipartisan Policy Center noted that
Al-Qaeda groups were enjoying a "revival"
as a result of their presence in Libya and Syria, partly thanks to western support for extremists fighting against both Colonel Gaddafi and President Bashar Al-Assad's regime.
One of these Al-Qaeda groups, the Libyan Islamic Fighting Group (LIFG), which later appeared in Syria, was
armed and supported by the U.S. government
during the assault on Libya and the overthrow of Colonel Gaddafi, whom Hillary Clinton infamously referred to with her crass remark, "We came, we saw, he died".
LIFG and Al-Qaeda in the Islamic Maghreb (AQIM) are both close allies of Boko Haram and have provided the terrorist group with weapons (undoubtedly by way of the U.S. government).
As
Nile Bowie writes
, "It remains highly documented that members of Al-Qaeda (AQIM) and the Libyan Islamic Fighting Group (LIFG) who fought among the Libyan rebels directly received arms and logistical support from NATO bloc countries during the Libyan conflict in 2011″.
This means that Boko Haram was one of the Al-Qaeda groups in Africa to have hugely benefited from the U.S. government's role in overthrowing Gaddafi, which was vehemently supported by Hillary Clinton. Boko Haram also receives arms directly from Saudi Arabia, one of the United States' biggest allies.
The Obama administration's proxy support for Boko Haram was almost certainly one of the reasons why Clinton's State Department failed to include the group on a list of terrorist organizations for years despite overwhelming pressure and clear evidence that the group had carried out atrocities.
As the
Daily Beast's Josh Rogin reports
, What Clinton didn't mention in her heartfelt response to the kidnapping of the schoolgirls, "was that her own State Department refused to place Boko Haram on the list of foreign terrorist organizations in 2011, after the group bombed the U.N. headquarters in Abuja. The refusal came despite the urging of the Justice Department, the FBI, the CIA, and over a dozen senators and congressmen."
Given that the Obama administration's policy since 2011 has been to aid and not apprehend the growth of Al-Qaeda groups in Africa as a method of achieving regime change in Libya and Syria, a policy that led to the Benghazi attack and its subsequent cover-up, Hillary Clinton's crocodile tears for the 200 schoolgirls kidnapped by Boko Haram represent little more than an insult to the victims of a group which her own State Department helped to protect.
Al Jazeera.....
Boko Haram attack kills hundreds in Nigeria
Officials estimate the death toll at 300 in town left unguarded during attempts to rescue missing schoolgirls.
Last updated:

08 May 2014 06:28
A Boko Haram attack has killed hundreds in Nigeria's northeast, multiple sources have said, as police offered $300,000 for information leading to the rescue of more than 200 schoolgirls held hostage by the armed group.
The latest attack reported on Wednesday targeted the town of Gamboru Ngala on the border with Cameroon, where gunmen earlier this week razed scores of buildings and fired on civilians as they tried to flee.
Area Senator Ahmed Zanna put the death toll at 300, in an account supported by numerous residents.
Zanna said the town had been left unguarded because soldiers based there had been redeployed north towards Lake Chad in an effort to rescue more than 200 girls kidnapped by Boko Haram on April 14.
The mass abduction has sparked global outrage and offers of help from the United States, Britain, France and China.
Nigeria's response to the kidnappings has been widely criticised, including by activists and parents of the hostages who say the military's search operation has been inept so far.
President Goodluck Jonathan's administration has sought to appear more engaged with the plight of the hostages in recent days, especially after Boko Haram chief Abubakar Shekau released a video threatening to sell the girls as "slaves".
In a second kidnapping, another 11 girls aged 12 to 15 were seized on Sunday from Gwoza, an area not far from Chibok and also in Borno state, Boko Haram's base.
Boko Haram's five-year uprising has killed thousands across Africa's most populous country, with many questioning whether Nigeria has the capacity to contain the violence.
Reward for arrest of armed group
Missing girls parents 'abandoned' by Nigeria government.
Meanwhile, police on Wednesday offered a $300,000 reward to anyone who could provide information leading to the rescue of the schoolgirls.
"The Nigeria police hereby announce a cash reward of 50m naira to anyone who volunteers credible information that will lead to the location and rescue of the female students abducted from Government Girls Secondary School, Chibok, Borno State," the police said in a statement.
The police also released six phone numbers and urged Nigerians to call.
Abubakar Shekau, a Boko Haram leader, threatened in a video
to sell the girls
who were taken from the secondary school in the village of Chibok "on the market".
Nigerian leaders also accepted an offer by the US to send a team to the country to help search for the missing girls.
The US team consists of "military, law enforcement, and other agencies", US President Barack Obama said in an interview with US broadcaster ABC, and will work to "identify where in fact these girls might be and provide them help".
Obama also denounced Boko Haram as "one of the worst regional or local terrorist organisations".
"This may be the event that helps to mobilise the entire international community to finally do something against this horrendous organisation that's perpetrated such a terrible crime," he said.
Anti War ....
Attack Continued for 12 Hours, Most of Town Burnt Down
by Jason Ditz, May 07, 2014
Boko Haram's various attacks and kidnappings in northern Nigeria continue to grow today, with reports of a 12 hour-long attack on Gamboru Ngala, a border town next to neighboring Cameroon.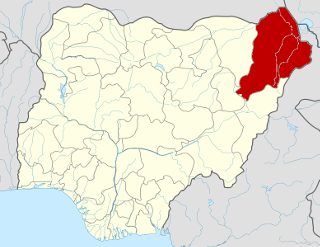 Enormously violent attacks are all too common in the Borno state, but today's attack was particularly bad, with
over 300 people reported killed
and virtually the entire town burned to the ground.
The attack began pre-dawn, with many locals still sleeping. They began with a hit on the marketplace and eventually fanned out across town, setting fires and shooting fleeing civilians in the undefended town.
Troops had been at the town earlier, during the ongoing search for hundreds of schoolgirls kidnapped by Boko Haram, but had redeployed to Lake Chad before today's attack. It seems possible that the militants hit the town aiming to kill the troops therein, and ended up massacring civilians when they didn't find any troops.
http://www.csmonitor.com/World/Africa/2014/0507/Unlike-Boko-Haram-s-many-massacres-girls-kidnapping-brings-it-home-video
Unlike Boko Haram's many massacres, girls' kidnapping brings it home (+video)
The fate of almost 300 teens has galvanized Nigerians and captured world's attention. Why was this a tipping point in reaction to the five-year insurgency?
Protesters in red t-shirts are massing in the streets of Abuja, raising their voices and singing new lyrics to the tune of John Lennon's "Give Peace a Chance."
"All we are saying is bring back our girls!" they cry repeatedly for hours. Between every line comes the shout, "Alive, now!"
Three weeks ago, Islamist militants snatched hundreds of teenage girls from their school, sparking urgent calls for their rescue. Since then, the outcry has only grown louder, both in Nigeria and abroad, and even among people and media groups who usually ignore the murky world of West African suffering.
The abduction captured the attention of US President Barack Obama, who promised to send "military security personnel and assets" to assist in finding the girls – help that Nigerian President Goodluck Jonathan said today he will accept. The government also offered $300,000 reward for information leading to an arrest.
But Boko Haram militants have been slaughtering Nigerians for five years now, including hundreds of children at their schools. Why has this incident suddenly galvanized people?
Several reasons: The numbers of those being killed by the Boko Haram insurgents, combined with the grisly operations they engineered, reached a critical mass after nearly 10 months of ever more horrific attacks on civilians, churches, boys, roadways, mosques, and bus stations. Beyond that, in April Boko Haram attacks moved from the remote northeast to the capital, closer to the center of Nigeria.
Yet the main engine of interest may be that the abduction of some 300 schoolgirls who are likely still alive is simply easier for ordinary people to grasp and engage with than a slaughter of the innocent that is quickly cleaned up by authorities, according to local protesters. That engagement has inspired near-daily protests and twitter campaigns like #BringBackOurGirls and #ChibokGirls that have gone viral around the globe.
"Tomorrow it could be me," said Candy Nathan, a protester who was singing outside the Nigerian Army Headquarters. "My sister, my cousin, anybody. I'm here on behalf of everybody, and myself."
Mass slaughters didn't bring Ms. Nathan to the streets. But this is different, she says.
"[Massacres] happen here and you can see the corpses, but these ones, we don't where they are," she said, speaking of the teenage girls. "We are not sure what is happening to them. Nobody knows what will happen tomorrow."
The Boko Haram insurgency has killed thousands of people. Violence has escalated in recent months, with more than 1,500 deaths this year alone.
The number of casualties, the types of attacks, and a steady increase in media attention drove the Boko Haram insurgency to a tipping point, according to Elizabeth Donnelly at the London-based Chatham House. "The outcry, the response that it has drawn from across Nigeria [has] drawn more attention.... I think it comes at a point where there has now been a significant number of headlines related to Boko Haram."
Nearly 300 of the girls are still missing, and in a video released Monday, Abubakar Shekau, the man who claims to head Boko Haram, says he is holding them as "slaves" to be sold at the market.
Outside Nigerian Army Headquarters, protesters say that Boko Haram's newly amped-up infamy is no accident, since it also appears to be spreading, with bomb blasts in the capital that killed nearly 100 people in April.
Mr. Shekau released a video threatening more attacks in the capital. "I don't care if you call me a liar, a mad man, or a stupid person. All I know is that you all are ignorant," he said in his native Hausa language.
He also threatened President Jonathan, Christians, and Muslims who associate with Christians or who believe in democracy. Shekau's video shows him flanked by armed men in fatigues and masks, and threatening to sell girls as young as nine years of age into forced marriage. The video showed no girls. He appeared almost as a caricature of a radical, as he laughed maniacally.
Outside the defense ministry, Army spokesman Maj. Gen. Chris Olukolade stood silently on the edge of the protest as fathers and mothers in the crowd shouted, "They are our daughters!" Brothers cried out, "They are our sisters!"
Mr. Olukolade took the bullhorn to relay the military's response: "Be sure that we are listening to you; the protest is understood," he said, promising to meet privately with protest leaders.
Armed soldiers stood nearby, but there was no sign of hostility from either side.
Ojonwa Miachi, a national youth advocate with the United Nations Millennium Campaign, says the kidnappings along with previous slaughters of hundreds of school boys, has made the insurgency personal, even for people geographically far from danger.
Ms. Miachi worries about the effect of Boko Haram attacks on Nigerian schooling: "Everybody's concerned, because this is about the girls, and this is a defining moment for not only Nigeria but for other countries too ... this is [also] an attack on education."
Boko Haram was today characterized by two former senior US officials as a highly diffuse group with different wings and little or no central command whose members range from radical extremists to gangsters.
In a phone briefing by former US State Department deputy chief for African affairs Johnnie Carson, and former US ambassador to Nigeria John Campbell, the latter said that Boko Haram is "not so much an organization as a movement," and that Shekau is "more a warlord than a leader." He noted that Shekau waited three weeks from the kidnapping of the girls to claim responsibility (this week), and that this suggests the face of Boko Haram may often not know which group is taking what action.
Amb. Carson said that the US has been "engaged" with the Jonathan administration for more than a year on questions regarding the group, but that Nigeria has been slow to take help, and that there has "been a reluctance to accept our analysis of the drivers of the problem in [Nigeria's] north," which includes male youth unemployment over 50 percent and low grade education, health care and education.
Until recently, Amb. Campbell pointed out, few Nigerians were "paying attention" to Boko Haram, partly due to the difference between the urban more cosmopolitan and prosperous south, and the north.


Additional Items of note......