Coin Desk .....
Former US Mint Chief: Bitcoin a


Serious Challenge to Government


Money
Edmund C. Moy, the former director of the US Mint — the government body responsible for producing the country's physical coins, made waves in the bitcoin community this week when he took to Twitter to voice his enthusiasm for digital currencies.
Moy's comments were issued in response to the most recent
$2.6bn Credit Suisse settlement
, in which the Switzerland-based banking giant pleaded guilty to helping clients evade taxes.
In light of this news, the
38th Director of the US Mint
went so far as to suggest that digital currency could provide the answer to current problems in the financial system, writing:
However, Moy didn't stop there. The former member of the Department of Homeland Security took to his blog
on 23rd May
to issue an entire post on how bitcoin is leading to "a revolution in payment systems".
Moy wrote:
The full post lightheartedly addressed bitcoin and its strengths and weaknesses, with Moy offering a perhaps surprisingly optimistic assessment of how the technology will impact the global financial marketplace.
Bitcoin removes government monopolies
Perhaps most notably, Moy suggested that digital currencies can even help prevent some of the more severe drawbacks associated with fiat currencies. In particular, he predicts it will eliminate what he views as the government monopoly on money, writing:
Moy acknowledged this as a positive, even if he realized the innovation would likely threaten his former employer.
He added: "You can mine your own bitcoins. No mint needed!"
Bitcoin an innovative means of exchange
Moy was also enthusiastic about bitcoin's potential to offer a new way for global consumers to transact, stating:
Calling today's transaction systems "archaic", he argued that bitcoin's ability to divide effortlessly would allow for new methods of monetization via micropayments, and that it could eliminate existing barriers to global markets.
Bitcoin will be a safe store of value
Moy was equally positive about bitcoin as a store of value, saying that he believes bitcoin's
price
will become more stable as it's adopted by mainstream consumers.
However, he took aim at critics of the idea who believe that government-backed alternatives are perhaps more secure, saying that the US dollar is driven mostly by market demand.
As an added benefit, he theorized bitcoin could even allow governments the ability to dedicate more time to monetary policy that could positively impact their economies should it reach its full potential.
German Bitcoin Tax Proposal


Would Sting Merchants Twice
Germany's Federal Ministry of Finance, the Bundesministerium der Finanzen (BMF), has published a new document suggesting that the commercial sale of bitcoins should be taxed, a development local sources say has the potential to greatly impact the use of the digital currency as a payment method.
The document
, issued in response to a parliamentary question submitted by Christian Democratic Union (CDU) party member
Dr Tim Ostermann
, states that the commercial sale of bitcoin is a "miscellaneous service", and thus, needs to be taxed under German law.
As a result of the potential decision, retailers who accept bitcoin would be taxed twice during transactions – firstly, on the sale of goods and, secondly, when they seek to sell bitcoins they accept in purchases.
The news follows the decision by the UK, one of the only countries in Europe to have imposed a value-added tax (VAT) on bitcoin transactions,
to drop this policy
amid pressure from local enthusiasts and interest groups.
Staunch resistance
Perhaps unsurprisingly, the decision was met with resistance by local trade group
Bundesverband Bitcoin
, one of the newest additions to the Bitcoin Foundation's international affiliate programme.
In a
lengthy response
, the group denounced the idea as one that would discourage the use of bitcoin by traders and online merchants, writing:
Bundesverband Bitcoin said it will seek the support of German retailers to lobby against the proposal by the BMF, potentially looking for intervention from the
European Court of Justice
, an EU organisation that seeks to establish common laws throughout member states.
Loopholes possible
While a potential issue for small merchants, Bundesverband Bitcoin board member and legal expert Oliver Flaskämper suggested that many German businesses would be unaffected by the proposal, should it be formalised, telling CoinDesk:
However, Flaskämper is optimistic that the precedent set by the UK would be enough to resolve the matter, adding: "We assume that the opinion of Great Britain will prevail in this matter ultimately".
Fighting for innovation
Though international services could stem the damage of the decision, Mark Preuss, editor and founder of local bitcoin news and information service
BTC-Echo
, suggested that the law would most importantly impact innovation in Germany:
He concluded by stating that, while the BMF should follow its interpretations of existing law, he hopes the agency puts its responsibility to society and German businesses first.
Spanish Tax Authority is


Monitoring Bitcoin for Use in


Illicit Activities
The Spanish tax authority, the Agencia Estatal de Administración Tributaria (AEAT), is "monitoring" digital currencies to ensure they are not used for illicit purposes such as money laundering and tax avoidance, the country's government has stated.
Perhaps more interestingly for bitcoin, the announcement indicated that digital currencies could be treated as cash, not commodities, for the purposes of taxation.
Watching bitcoin
According to a
report
on RTVE.es, the statement was made in response to the Socialist Treasury spokesman in Congress, Pedro Saura, who had requested clarification of the rules applying to the acquisition and use of digital currencies, such as bitcoin.
He had further asked whether the government had any plans to bring in specific legislation to prevent tax evasion through these emerging payment methods.
In his response, the government confirmed that the AEAT's National Bureau of Fraud Investigation will "monitor developments" within digital currencies to see if they "would jeopardize tax controls or be used in money laundering schemes or for other illicit purposes".
It was also pointed out that digital currencies are still a very young technology and their use is extremely restricted in Spain.
Cash not commodity?
Intriguingly, the government spokesperson seemed to indicate that bitcoin and other cryptocurrencies could be considered by the authorities to be forms of money and not commodities –
unlike the US
, which has taken the opposite stance and considers bitcoin to be property for the purposes of taxation.
The government spokesperson pointed out an existing regulation (article 34.2 of law 10/2010), which means that cash transactions, in which any of the parties is acting as either an employer or a professional, are not permitted in amounts greater than 2,500 euros or the equivalent in foreign currency .
This law is aimed to prevent money laundering and terrorist financing, they said, and includes payments by "any other physical means, including electronic, designed to be used as payment to the carrier."
The spokesperson indicated that if the monetary and financial authorities consider that bitcoin is a form of monetary payment, the same limitations would apply as with cash.
Community reactions
Speaking to CoinDesk, local bitcoin enthusiast Axel Roffi said the announcement could be "good news", adding:
Bitcoin being considered money would be welcomed by Spanish businesses and users, he continued, "but what would be a lot better is that bitcoin had more exposure in the news and more bitcoin evangelists that would go knock on the doors of small and medium businesses and expose the [advantages] of using bitcoin".
Amuda Goueli, CEO of Spain's first bitcoin-accepting travel agency
Destinia
, was more guarded about the news and confirmed that the status of bitcoin is still a grey area, saying:
"There has been no real change in the ambiguous legal status of bitcoins in Spain," he said. "The government has simply stated that they are 'watching' the flow of bitcoins to make sure that they are not used for money laundering and other crimes."
It is, however, good news the authorities have realised that bitcoins exist, Goueli indicated, explaining:
Disclaimer: Statements from the Spanish authorities are reported via an informal translation and have been edited for clarity.
International Business Times.....
Bitcoin Set to Overtake eBay's PayPal in Transaction Volumes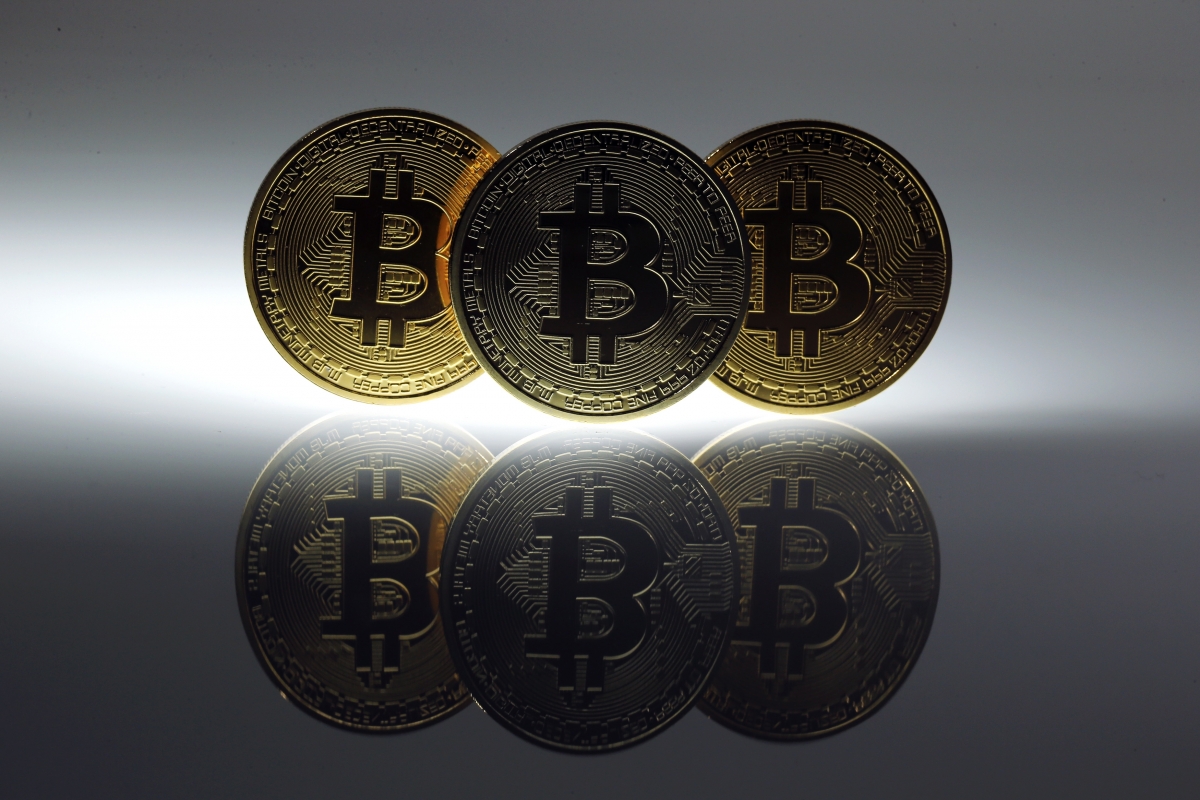 Popular digital currency bitcoin is expected to overtake e-commerce giant eBay's
payment
processor PayPal in terms of US dollar
transactions
in the near future.
California-based hedge fund Laureate Trust says that bitcoin is fast establishing itself as the currency to use globally and instantly to make purchases or payments over the internet recording nearly $300m (£178m, €220m) daily in transactions.
"Whenever you have an instrument that trades over 300 million
US
dollars
a day, it must be recognized," Peter Tasca, CEO of Laureate Trust, said in a statement.
"The digital currency works, Bitcoin has greater volume transactions than Western Union and we anticipate it will overtake PayPal later this year."
"In the next one or two years, Bitcoin can surpass
the
dollar
transaction volumes of other established payment companies including Discover, and even American Express, MasterCard, and Visa," said SmartMetric CEO Chaya Hendrick.
Bitcoin was launched in 2008 and is traded within a global network of computers. They can be transferred without going through
banks
or clearing houses, reducing fees involved in the services significantly.
The number of retailers who accept the digital currency as payment option has been increasing, as it gained more in terms of popularity and value. Its value peaked at $1,250 in November 2013, but declined below $300 after troubles such as the collapse of exchange MtGox and crackdown on the currency in China.
Bitcoin is trading at $520.52 as at 7:47 am BST, according to Coindesk.
Laureate expects the price to increase by 50% in the near term, as it becomes more popular for transactions.
Laureate manages a $5bn fund with investments in trade stocks, bonds and option contracts in over 100 regulated market exchanges.
In February, the hedge fund issued a "speculative" buy rating on bitcoin after the digital currency had survived two crashes causing a 70% drop in value within a few months.
In a filing with the US Securities and Exchanges Commission (SEC), eBay earlier regarded bitcoin as a "potential competitor" to PayPal. While PayPal charges a 2-3% fee for processing transactions, payments using bitcoin could be done with negligible fees.
John Donahoe, CEO of eBay, earlier said that he is actively considering an integration of bitcoin with PayPal. EBay still does not accept bitcoin or other digital currencies for payments.
Bitcoin Reddit .....
Bitstamp posts......