The US-Russia Ukrainian deal


By Pepe Escobar

By the time you read this Russia will have invaded Ukraine. Well, that's what the Supreme Allied Commander of the North Atlantic Treaty Organization, US Air Force General Philip Breedlove, is spinning. Breedlove Supreme says the Russians are "ready to go" and could easily take over eastern Ukraine. Western corporate media have already dusted off their Kevlar vests.

Now compare Breedlove Supreme with a grown-up diplomat, Russian Foreign Minister Sergei Lavrov, who has called on NATO to please de-escalate the "unreasonable" warmongering rhetoric, which also includes officially ending all civilian and military cooperation with Russia and planning more military moves in Eastern Europe.

While NATO - shorthand for the Pentagon's European division - freaks out, especially via its outgoing secretary-general, Danishpatsy Anders Fogh Rasmussen, let's see where we really stand on the ground, based on leaks from both Lavrov's and US Secretary of State John Kerry's camps.

The heart of the matter - obscured by a rainbow bridge of hysteria - is that neither Washington nor Moscow want Ukraine to become a festering wound. Moscow told Washington, officially, it has no intention of "invading" Ukraine. And Washington told Moscow that, for all the demented rhetoric, it does not want to expand NATO to either Ukraine or Georgia.

Whatever Washington's actions, they won't convince the Kremlin the putsch in Kiev was not orchestrated in large part by goons allied to Kaghanate of Nulands - aka US Assistant Secretary of State Victoria Nulands. At the same time, the Kremlin knows time is on its side - so it would be totally counterproductive to even contemplate "invading" eastern Ukraine.

Compound the vicious catfight among dodgy factions in Kiev, from fascists to Saint Yulia "Kill all the Russians" Timoschenko; Gazprom raising the price of natural gas by 80%; and the International Monetary Fund about to unleash some nasty structural adjustment that will make Greece look like Cinderella playing in a rose garden, and all that Moscow needs to do is sit back, relax and watch the (internal) carnage.

The same applies for the Baltics - which, as NATO hysteria would have it, might be invaded next week. As the Baltics are part of NATO, then we would really have the Brussels Robocops going ballistic. Yet only trademark arrogant/ignorant neo-cons believe Moscow will break complex political/trade relationships with Europe - especially Germany - risking a hot war over the Baltics. The Germans don't want a hot or cold war either. Even in the extremely unlikely event that would happen, what would macho, macho NATO do, under Pentagon's orders? Invade Russian territory?

That does not even qualify as a lousy joke.

By the way, as bad jokes ago, it's hard to top Olli Rehn, vice president of the Kafkaesque European Commission, stressing that " in the interests to maintain peace and stability on our continent" the European Union is part of the 11 billion euro (US$15 billion) IMF/disaster capitalism package to plunder, sorry, "help" Ukraine, and this while EU citizens are unemployed and/or thrown into poverty by the millions. As for Berlin's top priority, that is to at least try to steer the EU out of an almighty crash, which implies keeping the equally economically devastated Club Med and Central Europe on board while fighting off the rise and rise of nasty, "normalized" neofascism. "Massive undertaking" does not even begin to describe it. Why add a confrontation with Moscow to this indigestible bouillabaisse?

New axis in the house
Moral high ground epiphanies such as this Guardian editorial("he gained a peninsula but lost a country") are pointless. Same for minion Poland freaking out and asking for more "protection" from the Brussels mafia.

Predictably, Western corporate media is spinning Putin "blinked" when he phoned US President Barack Obama to try to set up a solution package - which includes, crucially, a federalization of Ukraine. The Obama administration - even staffed by astounding mediocrities - knows this is the only rational way ahead. And no amount of "pressure" will bend Moscow. Those go-go days of imposing whatever whim over serial drunkard Boris Yeltsin are long gone. At the same time, Moscow is a realist player - fully aware that the only possible solution for Ukraine has to be worked out with Washington.

So Ukraine is essentially a detail - and "Europe" is no more than a helpless bystander. Who are you gonna call in "Europe"? That Magritte-style nonentity European Council President Herman Van Rompuy? Anyone who's been to Brussels knows that "Europe" remains a glorified collection of principalities bickering in a smatter of languages. Machiavelli would easily recognize it as such.

To top if off, the Obama administration has no clue what it wants in Ukraine. A "constitutional democracy"? Moscow might even agree with that, while knowing, based on rows and rows of historical/cultural reasons, it's bound to be a failure. The red line though has been spelled out over and over again: no NATO bases in Ukraine.

Rational players in Washington - a certified minority - certainly have noticed that if you don't play ball with Moscow, Russia will play very hard ball within the framework of the P5+1 (the UN Security Council permanent members plus Germany) negotiations on the Iranian nuclear dossier.

Only the blind won't see that Moscow and Tehran are evolving towards a closer strategic partnership as much as Moscow and Beijing. There's a real strategic geopolitical axis in the house - Moscow-Beijing-Tehran - and the whole developing world has already noticed that's where the real action is. But as far as Ukraine is concerned, the stark fact is this is all about the US and Russia.




Says Ukraine's Policies Need 'Profound Transformation'
by Jason Ditz, April 03, 2014
Detailing just how bad Ukraine's economy has been over the past couple of years, the head of the International Monetary Fund revealed Russia's late 2013 bailout essentially saved the nation from full-scale economic collapse.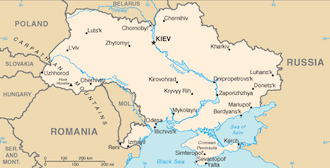 "Without the support that they were getting from this lifeline that Russia had extended a few months ago, they were heading nowhere,"
Managing Director Christine Lagarde insisted
.
Lagarde went on to say that the new IMF bailout "comes with a price" and is conditioned on reforms, adding the economy needs a "profound transformation of its fiscal policy, of its monetary policy, and of its policies on energy."
The
$27 billion IMF bailout
, announced last week, came after the agreement that Ukraine cut back energy subsidies, meaning a 50% increase in the price of natural gas in May, and an electricity price hike later in the summer.
Says Training Exercises on Border Not a Good Excuse
by Jason Ditz, April 03, 2014
Russian Foreign Minister Sergey Lavrov
is demanding NATO formally explain
its plans for a dramatic military build-up in Eastern Europe, saying the moves are cause for alarm.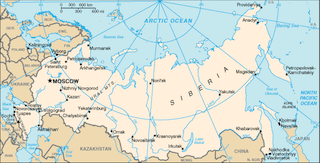 NATO nations have announced several major buildups in the region over the past week, citing the Russian annexation of Crimea, and Secretary-General Anders Fogh Rasmussen insists the alliance will continue to reinforce in the region as part of its "
collective defense
," citing Russia's military
exercises
near the Ukraine border.
Russian officials insisted the exercises were just training operations, and Russia is free to move troops around inside of its own borders, adding this wasn't a good pretext for the move.
Several NATO member nations in Eastern Europe have hyped the Russian training as a sign they are planning a full-scale invasion of Europe. Poland in particular is demanding a
minimum of 10,000
armored infantry from Western members to shore up its defenses.
Russia raises gas prices for Ukraine by 80 percent
(Reuters) -
Russia
raised the gas price for
Ukraine
on Thursday for the second time this week, almost doubling it in three days and piling pressure on a neighbor on the brink of
bankruptcy
in the crisis over Crimea.
The increase, announced in Moscow by Russian
natural gas
producer Gazprom, means
Ukraine
will pay 80 percent more for its gas than before the initial increase on Monday.
Prime Minister Arseny Yatseniuk said the latest move, two weeks after Moscow annexed Ukraine's Crimea region, was unacceptable and warned that he expected
Russia
to increase pressure on Kiev by limiting supply to his country.
"There is no reason why Russia would raise the gas price for Ukraine ... other than one - politics," Yatseniuk told Reuters in an interview in the Ukrainian capital Kiev.
"We expect Russia to go further in terms of pressure on the gas front, including limiting gas supplies to Ukraine."
Moscow has frequently used energy as a political weapon in dealing with its neighbors, and European customers are concerned Russia might again cut off deliveries in the worst East-West crisis since the Cold War.
"That kind of action taken coercively against Ukraine is something we oppose," White House spokesman Jay Carney told reporters in Washington. "We believe that
markets
should determine energy prices.
The head of Russia's top
natural gas
producer, Gazprom, Alexei Miller told Prime Minister Dmitry Medvedev the price increase was due to the introduction of an export duty on gas.
"The gas price is increasing automatically from April," Miller said.
The latest rise will be to $485 per 1,000
cubic
meters - two days after Gazprom announced a 44 percent increase in the gas price to $385.5 per 1,000 cubic meters from $268.5 due to unpaid bills. This is much more than the average price paid by consumers in the European Union.
Ukraine covers 50 percent of its gas needs with Russian supplies. It will soon get money from the International Monetary Fund under a new loan package but faces large debts and its
economy
is in chaos.
Valery Nesterov, an analyst with Sberbank CIB, said Ukraine could apply to an international court for a settlement.
Gazprom has had to agree to cut gas prices and improve contractual terms for its European clients, including those who successfully challenged the Russian company in courts.
The EU receives around half of its Russian gas supplies via Ukraine.
"It would be extremely difficult for Ukraine to pay such a price. I think this is just an instrument for further negotiations used by Gazprom," Nesterov said.
ECONOMIC SQUEEZE
Russia has moved to squeeze Ukraine's faltering economy after protesters toppled pro-Moscow President Viktor Yanukovich, installing new leaders bent on pursuing closer ties with the EU.
Russia's annexation of Crimea last month deepened tensions and Ukraine has vowed to take Russia to court over the seizure of Ukrainian assets there.
In raising the price, Russia has scrapped two discounts simultaneously.
One was introduced in 2010 when Ukraine agreed to extend terms for Russia's Black Sea Fleet in Crimea until 2042, and the second was agreed in December after Yanukovich scrapped a trade deal with the EU in favor of closer ties to Russia.
As part of that deal, the Russian government agreed to scrap gas export duties for Ukraine-bound gas.
Earlier this week, the Russian Federation Council, the upper house of the parliament, voted to annul the agreement on the Black Sea Fleet after Crimea was annexed by Russia.
On Thursday, Gazprom also said Ukraine had to increase the level of gas in storage to ensure its stable transit to Europe.
According to Ukraine's Energy Ministry the country holds 7.2 billion cubic meters in gas storage. It needs 12-14 billion cubic meters to ensure a stable flow of gas to Europe in winter.
Kiev ignored independent assessment of snipers at Maidan - Lavrov
Published time: April 04, 2014 09:15
Edited time: April 04, 2014 10:48
Authorities in Kiev have routinely ignored evidence in the case of sniper shootings on the Maidan, while suggestions of probes into the matter never came from official channels, Russian FM Lavrov said.
Part of the agreement signed by President Yanukovich and the leaders of the Ukrainian opposition, involved the prospect of a joint investigation into the events of February 20 and what preceded them, Mr Lavrov told journalists following a meeting of the foreign ministers of the Commonwealth of Independent States.
However, "those who seized power tore it up" and "forgot about issues like stopping radical elements and disarming armed groups," he said.
Those who fought at Independence Square were amnestied, but calls for investigations are suddenly appearing six weeks later, the FM continued.
Independent experts have been giving their analysis of sniper activity, their tactics and their positions, but this has all been ignored, Lavrov said in an answer to why Moscow was less enthusiastic about investigating Kiev than it was Crimea.
The telephone conversation between the EU's Foreign Affairs Chief Catherine Ashton and Estonian Foreign Minister Urmas Paet was also ignored, in which they clearly discuss a cover-up to place the blame of civilian deaths on the opposition and not on the ousted government. In that 11-minute conversation, posted on YouTube, Paet says he heard word that the shooting of police and civilians in Kiev in February was the work of provocateurs working with the protest movement, and not Yanukovich's security forces; to which Ashton replies: "I didn't know... Gosh."
Continuing on Ukraine, Lavrov stated that "the West has in effect taken upon itself the role of the master of the Ukrainians' fates," especially at a time when the Ukrainian government isn't"capable of self-sufficiency."

The reason for the continuing lack of consensus on the crisis stems from the inability of the current government to "respect without exception the rights of all Ukrainians - among them the right to use one's mother tongue - as well as the inability to respect the wishes of all the country's regions," Lavrov underlined.
The FM finished with a reminder that Russia has on several occasions proposed constitutional reform in Ukraine, and which would go a long way toward diffusing the political situation there.
Other voices -- Ron Paul and William Engdahl...
US imposes sanctions 'too casually' – Ron Paul to RT
Published time: April 04, 2014 03:31
Introducing sanctions against Russia is a faulty idea by the United States because it will encourage further backbiting between the two nations, former US congressman Ron Paul told RT.
"If two countries get in war, one of the most important things they do is put on blockades, they prevent trade so the various countries can't get their raw products," he said. "What I keep thinking is why don't we try to see it from the other perspective: How would we react if we couldn't import something? What if China or Russia or somebody came in and said you cannot import certain things or we're going to prohibit you from trading? And yet we too casually do that with others."
Paul, the face of modern libertarianism and a former Republican presidential candidate, spoke to RT weeks after Crimeans voted to secede from Ukraine and join Russia. American lawmakers have decried the vote as invalid, calling it an annexation and violation of international law, and have introduced sanctions against the Russian economy.
"Any type of sanctions or retaliation is detrimental to both sides. I've often thought that if people understood what was going on they'd express objections to these kinds of bickering back and forth," the former congressman continued.
Paul said the geopolitical drama does not account for individual Ukrainians.
"Governments get involved and they do dumb things and the people in the middle are always suffering so if they suspend anything it's the little guy who usually gets punished," he said. "If we're talking about the average person, people who have jobs, they suffer the consequences and that's very bad."
Meanwhile NATO announced it would suspend cooperation with Russia over the ongoing crisis. The decision could affect cooperation on Afghanistan in areas such as training counter-narcotics personnel, maintaining Afghan air force helicopters, and a transit route out of the war-torn country. Other projects around fighting terrorism, drug trafficking, and dealing with the disarmament and non-proliferation of weapons of mass destruction could also be impacted.
Paul, a longtime critic of NATO, said that de-escalation should be the current priority for all parties involved.
"I advocate not picking sides, so I see two sides going back and forth and my political position as an American is for our American government [to stop] picking sides and picking governments and interfering with elections," he said.
"De-escalation in my view would involve us minding our own business…in particular the Ukrainian people should be the ones who decide which way they want to go rather than the governments of Europe or even the Russian government for that matter."
and.......
US-Ukraine loan 'final rape and plunder by the West'
Published time: April 02, 2014 19:25
The law approved by Congress to grant a one billion dollar loan to Ukraine is only a loan guarantee and will not even dent Ukraine's huge debts, 25 billion of which must be paid this year, William Engdahl, a geopolitical analyst, told RT.
The bill will also give more power to American NGO's to promote democracy in Ukraine, many of the same NGOs that helped create the current instability in Kiev. This is the last thing Ukraine needs at the moment, says Engdahl.
RT: Washington is offering Ukraine a one billion dollar loan. Is it a good deal for Ukraine?
William Engdahl: If you look at the details of what they're offering, they're not offering a loan of even one billion dollars. They are offering a loan guarantee and the cost of that loan guarantee is that Ukraine submits to IMF austerity like Greece did, and that will simply open up their economy to the final rape and plunder from the West.
But the other point about this is that the debt of Ukraine that comes due this year is a staggering amount. I believe it is some 25 billion dollars that has to be rolled over. And a one billion dollar loan guarantee… it's hard to know who is more stupid in this piece of legislation: the United States congressmen, who voted for this, or the non-elected government of Ukraine, if they accept this – because it is simply a no brainer on all sides.
RT: Also the bill gives more power to America's co-called "democracy promoting" NGOs. Are these the same NGOs that reportedly helped topple the democratically elected government there in Ukraine a few weeks ago?
WE: Of course, they are. They are the National Endowment for Democracy (NED), Freedom House, no doubt, the Open Society Foundations of George Soros, who always seems to be paired up with these organizations. John McCain is the chairman of the NED's International Republican Institute.He has been on the front row of every regime stabilization in recent years. So these are not democracy promoting NGOs, these are coup d'état NGOs, who are doing what the CIA used to do, only through private agencies that are backed up by the US government.
This is not anything good for Ukraine. Ukraine doesn't need this nonsense. It's interference in the domestic affairs of a sovereign country. But since when has Washington or at least the Congress been concerned about that?
RT: So, if they are not going to promote democracy, how exactly are their NGOs going to influence political life in Ukraine?
WE: Well, as you pointed out, the NGOs prepared the way for the last several years, well before the decision not to join the EU confederation agreement taken by Viktor Yanukovich's government last November. They had been preparing to oust the Moscow-leaning Yanukovich, a fairly elected presidentof Ukraine, and create the incident using canvas operatives from Belgrade financed by US taxpayers money, to train activists assembled in Maidan Square and create the movement that shapes exactly what the government will or will not be able to do.
And to do more of that for Ukraine… I think Ukraine needs a little break from all of this.