http://www.zerohedge.com/news/2014-04-01/monetary-blockade-russia-begins-jpmorgan-blocks-russian-money-transfer-under-pretext
Monetary Blockade Of Russia Begins: JPMorgan Blocks Russian Money Transfer "Under Pretext" Of Sanctions
Submitted by Tyler Durden on 04/01/2014 14:56 -0400
While the flare up of Cold War 2.0 may seem like last week's news, overnight something very notable happened that so far virtually nobody appears to have paid attention to. According to Russian Kommersant, none other than the biggest US bank, JPMorgan, was reported to be "reviewing counterpart relations with all Russian lenders" citing unidentified people. The review is part of JPMorgan's push for transparency in banking and not part of sanctions against Russia over Crimea. Perhaps this is true: Kommersant added that Sberbank and VTB were contacted in January and February while another unidentified bank recently received letter saying JPMorgan would cease correspondent accounts with them on April 1.
JPM cleaning up its act is certainly plausible: after all the last thing the bank that has paid out nearly $30 billion in legal charges, penalties and settlements in the past few years need right now is more legal charges due to laundering Russian billionaires' cash (coughHSBCcough) at a time when Russia, which has humiliated the US state department twice in under a year, is hardly perceived as a critical ally to the US. So one can see why JPM would be cautious in transacting with Russia financial entities.
And yet, while the headline sanctions so far have involved mostly freezing of Russian politician and oligarch assets in jurisdictions in where there were no such assets, it appears that JPM has not only escalated on its own but taken the Russian sanctions to an entirely new level: one which may quite promptly devolve into a complete monetary blockade of all of Russia.
Exhibit A:
JP Morgan blocked money transfer from
#Russia
diplomatic mission in Kazakhstan "under pretext" of sanctions, says Foreign Ministry
Wait, did JPM just take a unilateral action, not mandated by the state department (because nowhere in the Russian sanction list does it say putting a freeze on Russian bank transfers), and refuse to process a simple money transfer? Why? And if indeed JPM is doing this, how long until all other US banks, most of which are just asallegedly criminal in dealing with offshore sources of illegal money, follow suit and leave Russia entirely in the world when it comes to USD-backed transactions.
Because what JPM may have just done is launch a preemptive strike which would have the equivalent culmination of a SWIFT blockade of Russia, the same way Iran was neutralized from the Petrodollar and was promptly forced to begin transacting in Rubles, Yuan and, of course,
gold in exchange for goods and services
either imported or exported.
One wonders: is JPM truly that intent in preserving its "pristine" reputation of not transacting with "evil Russians", that it will gladly light the fuse that takes away Russia's choice whether or not to depart the petrodollar voluntarily, and makes it a compulsory outcome, which incidentally will merely accelerate the formalization of the Eurasian axis of China, Russia and India.
At this point watch if any other US banks follow in JPM's footsteps, and block money transfers to or from Russia. Because then will things get truly interesting.
As for the Russian response, it is coming and will most likely be matched in severity.
#Russia
Foreign Ministry says JP Morgan's blocking of embassy payment will affect work of
#USA
embassy in Russia
http://www.techweekeurope.co.uk/news/russia-considers-switching-national-payment-system-visa-mastercard-block-us-sanctioned-russian-banks-142554
Russia Considers Switching To National Payment System After Visa, Mastercard Block Banks
Seven Russian banks were hit by economic sanctions imposed after the annexation of Crimea, government wants to make sure this doesn't happen again
On
March 27, 2014
by
Adrien Henni , EWDN
3
Last week saw the
international turmoil
around Ukraine and Crimea affect Russia's banking system, as the bank card operations of several US-sanctioned Russian banks were blocked by Visa and Mastercard.
Seven Russian banks were involved in the suspension, reported
Russia Today
, citing Timur Batyrev, head of the national payment system department at the Central Bank of Russia.
Washington's move was meant to put pressure on 20 Russian individuals seen as members of President Vladimir Putin's inner circle. These included Yury Kovalchuk, owner of Bank Rossiya and Sobinbank, and the Rotenberg brothers, who control SMP Bank and InvestCapitalBank.
One of these banks – Bank Rossiya – was directly targeted by the
US government
, which characterized it as "providing material support to these individuals."
On Sunday, however, Visa and Mastercard resumed payment transaction services for clients of InvestCapitalBank and SMP Bank. Even though their main shareholders were affected by the sanctions, the banks as such were not targeted by the US government, their spokesmen maintained, which made the decision to block their bank card transactions unlawful.
"We are glad that the two biggest international payment systems have heard our arguments and reversed their decision to block [SMP Bank transactions]," SMP CEO Dmitry Kalantyrsky said in a statement reported by
Reuters
.
Transferring Putin's bank account
When the blocking of Bank Rossiya's card transactions became public, President Putin reacted by announcing his intention to open an account in the bank himself. He also ordered Russia's Central Bank to take the sanction-hit lender's clients under protection and provide all possible assistance to them, the
Associated Press
reported.
Supported by Vladislav Reznik, first deputy chairman of the State Duma's Financial Markets Committee, the amendment would forbid unilateral service-provision blocking by operators of payment services – except in cases of violations of the national payment system's rules or the Russian law.
Reznik also suggested that payment operation and clearing centers be required to locate exclusively on Russian territory, and that transmission of related payment information to other countries be banned – a clear reference to Visa and Mastercard, whose centers are located outside Russia. The two operators would either be excluded from the domestic payment scene or be forced to set up new facilities in the country.
Reznik plans to have this amendment come into force by 1 October.
Reviving national payment system project
"The current situation is rather nonsensical," said Vladimir Grankin, president of leading Russian payment group Ocean Bank, in an exchange with East-West Digital News. "Russian citizens who receive their salaries through their Russian bank accounts and shop in Russian supermarkets have their bank card transactions processed by US companies in the USA or other countries."
While Russia perceived the abnormality of this situation "long ago," Grankin noted, "building a national payment processing system is a complicated task – though last week's events will accelerate Russia's moves in that direction."
"It is too early to say whether these short-lived and limited US sanctions will bolster the creation of a national payment system," said Victor Dostov, president of the Electronic Money association, to East-West Digital News. "But in order to be as popular and universally accepted as Visa or Mastercard, such a system will need a preferential regime. It seems very likely that the state will grant reasonable preferences to PRO100, UEC and, hopefully, to such Russian payment service providers as QIWI and Yandex.Money."
"At the same time Visa and Mastercard will face additional requirements to continue their operations in Russia (for example, to set up their operation centers here). And they will very likely comply," Dostov believes.
Much hype on the russian deployments as well......
Little Evidence Hysteria over Eastern Ukraine Was Warranted
by Jason Ditz, March 31, 2014
Media hysteria, fueled by US hawks and Ukrainian ultranationalists, had forwarded the narrative that the Russian invasion was imminent, with claims of a military buildup of historic proportions, and Ukrainian officials claiming at times as many as 100,000 Russian troops waiting to roll into Donetsk.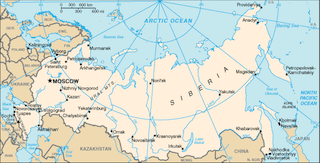 The portrait of the Russian military as a Lord of the Rings-style army of evil, bloodthirsty troops just waiting for marching orders, took a major blow when
NBC took the unusual step of actually going to the border
and looking around.
What they saw was a calm border, with no signs of a serious military build-up, and by contrast exactly what Russia had said, evidence of a training exercise going on on the Russian side. Some troops, some heavy trucks, but no tanks or artillery.
It wasn't lost on the Russian troops there, who expressed concern that Ukraine has all their (mostly obsolete) tanks deployed right at the border, and were worried that Ukraine's Right Sector could commandeer a few tanks and take out a lot of Russian troops, since the trucks aren't exactly up to fighting tanks, even the T-64s that make up the bulk of Ukraine's force.
and.......
1 April 2014
Last updated at
11:46 ET
Ukraine crisis: No sign of Russian troop pullout - Nato
Nato is not seeing a Russian troop pullout from the border with Ukraine, the military alliance's chief has said.
Anders Fogh Rasmussen again stressed that the best way to solve the crisis was through "a political dialogue".
Nato foreign ministers are now discussing ways to help Ukraine and also reassure allies in Eastern Europe.
This comes after Russia's takeover last month of Ukraine's Crimea region. Meanwhile, Moscow warned Kiev against integration with Nato.
It is the first time ministers from the 28-member Nato bloc have convened since the annexation of Crimea.
The alliance has also bolstered air drills to be held over the Baltic states.
On Monday, Russian President Vladimir Putin told German Chancellor Angela Merkel he had ordered a partial withdrawal of Russian troops near the eastern border of Ukraine, according to the German government.
Moscow is believed to have massed tens of thousands of soldiers there in recent days, causing alarm in Kiev and the West.
Russian energy firm Gazprom is increasing the price it charges Ukraine for gas from Tuesday.
Gazprom's chief executive Alexei Miller said the price of Russian gas for Ukraine had gone up to $385.5 (£231) per 1,000 cubic metres in the second quarter of 2014 from the previous rate of $268.50.
Mr Miller added that Ukraine's unpaid gas bills to Russia stood at $1.7bn.
In other developments on Tuesday
Ukraine's parliament ordered security services to disarm all "illegal armed groups", following Monday night's shooting in Kiev that involved a member of the radical Right Sector group
MPs in Kiev voted to allow to hold joint military exercises with Nato and other nations on Ukrainian soil
Russia's upper house of parliament voted to pull out of a treaty with Ukraine on the Black Sea Fleet's presence in Crimea
Tensions between the Kremlin and the West rose after the overthrow of pro-Kremlin Ukrainian President Viktor Yanukovych in February, following months of street protests.
Russia's subsequent decision to annex Crimea, after a Moscow-backed referendum that was later condemned as illegal by the UN General Assembly, triggered a crisis in relations.
The US and EU have imposed sanctions on members of President Putin's inner circle and other officials. Russia has retaliated with its own sanctions on US politicians.
Rattled nerves
"Unfortunately, I cannot confirm that Russia is withdrawing its troops," Mr Rasmussen told reporters. "This is not what we are seeing."
He said Moscow had undermined the principles on which a Nato-Russia partnership was built, adding that there could be no more "business as usual".
"Russia's aggression against Ukraine challenges our vision of a Europe whole free and at peace," Mr Rasmussen said.
Nato foreign ministers later agreed the formal suspension of co-operation with Moscow at their meeting in Brussels.
At a brief public session ahead of the meeting going into closed session, Mr Rasmussen praised what he termed the "exemplary restraint" shown by the Ukrainian government and military, and welcomed the advent of "solid democracy" in Ukraine.
He concluded by saying: "The only path to follow is the political and diplomatic path."
In Moscow, the Russian foreign ministry warned Kiev against any attempts to join Nato, saying such efforts in the past had "led to a freezing of Russian-Ukrainian political contacts, a 'headache' in Nato-Russia relations and... a deepening split within Ukrainian society".
In Brussels, the Nato ministers are looking at options including situating permanent military bases in the Baltic states to reassure members in Eastern Europe.
Russia's actions in Ukraine have rattled nerves in Estonia, Latvia and Lithuania, which were part of the Soviet Union during the Cold War.
Nato jets will take part in air patrols in the region later in a routine exercise that analysts say has taken on added significance due to the crisis.
Several Nato countries, including the UK, US and France, have offered additional warplanes.