Monday Update - moving from unusual deaths and alleged suicides to cold blooded murder ?
CEO Of Liechtenstein Bank Frick Murdered In Broad Daylight
Submitted by Tyler Durden on 04/07/2014 10:05 -0400
Over the weekend the world was gripped by the drama surrounding the
mysterious murder-homicide
of the former CEO of Dutch bank ABN Amro and members of his family, and whether there is more foul play than meets the eye. However, that is nothing compared to what just happened in the tiny, and all too quiet Principality of Lichtenstein,
where moments ago the CEO of local financial institution Bank Frick & Co. AG, Juergen Frick, was shot dead in the underground garage of the bank located in the city of Balzers.
Based on preliminary reports, the murder is the result of a disgruntled fund manager, Juergen Germann, who had previously been embroiled in a "bitter dispute" with the government and the bank.
Bloomberg has more
:
A 48-year-old man was shot dead in the underground garage of a financial institution in Balzers at 7:30 a.m. local time, the principality's police said on its website. The suspect, Juergen Hermann, fled the scene in a Smart car with Liechtenstein number plates, according to police. Neither the victim nor the institution were identified in the statement.




The deceased was Juergen Frick, CEO of Bank Frick & Co. AG, Switzerland's Radio 1 said in an e-mailed statement, citing employees of the bank. Calls to Bank Frick were answered by a voice-mail message saying the company is closed because of "a death." It gave no further details.




Hermann is a fund manager who has been embroiled in a dispute with the Liechtenstein government and Bank Frick for many years, Switzerland's Radio 1 said.




The Liechtenstein government and the country's Financial Market Authority "illegally destroyed my investment company Hermann Finance and its funds, depriving me of my livelihood," according to a website registered under the name Juergen Hermann of Hermann Finance AG.




He has filed lawsuits seeking recovery of 200 million Swiss francs ($225 million) from the government and 33 million francs from Bank Frick, according to the website. The lender "illegally enriched itself," among other alleged crimes, it said.




A representative of Hermann's lawyer declined to comment when reached by telephone. A call to Hermann Finance's office was answered by an employee of a law firm who said his company isn't related to Hermann Finance.
The narrative against the "publicly hostile" alleged shooter has already been flushed out.
Hermann has been "publicly hostile" to the country's Financial Market Authority and some of its employees, forcing it to take security measures in consultation with the police, FMA spokesman Beat Krieger said in an e-mail today.




The escape vehicle was later found in the village of Ruggell, 25 kilometers (16 miles) north of Balzers, police said.




"The area is being searched by police with dogs and helicopters," the 120-member police force said. Zurich police are helping to document the crime scene, spokesman Mario Cortesi said.
On Monday morning, it came in Balzers a homicide, the suspect is currently volatile.




Against 07.30 clock in an underground garage of a financial institution is a homicide in which a 48-year-old man was shot occurred. When volatile suspects are Jürgen Hermann from the Moors. He is armed and dangerous, according to police reports, the investigation of the National Police is in full swing.




Notes on a possible whereabouts of the suspects are requested immediately to the police landing +423 / 236 71 11. Upon encountering the suspect, it is important to exercise extreme caution.
As CEO Jürgen Frick is closely involved in all business activities of the bank with a special focus lying on client advisory, financing and financial product development. As well he supervises all real estate development projects of the Bank.




Jürgen is also Chairman of the Board at Crystal Fund Management AG, a subsidiary of Bank Frick & Co.



Bank Frick is active in modern wealth management and provides a range of advisory services. As well it specializes in fund development and fund administration.




Our Bank entertains close ties to an efficient network of fiduciaries, insurers, tax experts, investment funds and law firms around the world.




We are completely independent. Our advice and our services cater exclusively to the individual needs and requirements of our clients.




Combinvest Establishment serves as holding for all bank shares. Family Frick is the majority stake holder.




After a successful career in international banking and fiduciary services, Kuno Frick senior founded in December 1998 Bank Frick & Co. AG. Due to his wide experience and excellent connections, Bank Frick proved an immediate success.




Since then, the bank's assets under management have risen steadily. New business segments are continuously being added to the bank's service portfolio, while existing ones are constantly being refined.




In autumn 2011, Bank Frick's international presence was significantly enhanced with the opening of Bank Frick UK Branch in Mayfair, London.
Up until now it was mostly banker suicides. With the first open bank CEO murder, one wonders if there will be a change in the pattern.
Very strange - if the baker wanted to commit suicide - why kill his wife and one of his children too ?




Ex-ABN Amro CEO Killed Family Before Hanging Himself
Submitted by Tyler Durden on 04/07/2014 17:39 -0400
Sadly, as suspected - and in line with his CFO in 2009 - the
reported death of Jan Peter Schmittmann was indeed suicide
. The
ex-CEO of ABN Amro hanged himself, but only after murdering his wife, Nally, and 22 year-old daughter Babette
. As
Bloomberg reports
, a farewell letter was found in the house, but authorities declined further comment on its contents. Schmittmann's family was cited as saying in the statement that "we knew
Jan Peter struggled with severe depression
," and added that their "first concern now is supporting the remaining daughter in coping with this indescribable grief." Awful...
De Telegraaf reported today that Schmittmann hanged himself, citing two people it didn't identify.
Schmittmann joined ABN Amro Holding NV, once among Europe's biggest banks, in 1983 as an assistant relationship manager and was named head of the lender's Dutch unit in 2003. As a member of the bank's executive board, he was responsible for restructuring it along the lines agreed by Royal Bank of Scotland Group Plc, Fortis and Banco Santander SA in their three-way takeover of the lender in 2007.




A year after the biggest financial-services takeover in history, the credit crunch drove Fortis to the verge of collapse, forcing the Netherlands to take over its Dutch banking and insurance units, including assets of the former ABN Amro in 2008. The Dutch asked Gerrit Zalm to lead the company now called ABN Amro Group NV.




On the eve of the nationalization, Schmittmann was dismissed by the Dutch Finance Ministry, he told lawmakers in a 2011 hearing.He received an 8 million-euro ($11 million) severance payment, less than what he was entitled to under his contract and more than the Dutch government sought to pay.
On Saturday April 5 officers found three lifeless bodies in the house. It turned out to be the father, mother and the youngest daughter of family Schmittmann. The entire Saturday performed the Forensic Investigation research in and around the home. The first indications of the police pointed to a possible family drama. The eldest daughter of the family was not at home and is caught by her family.




Further investigation




To exclude other possible scenarios were, in addition to the search for clues in the home, research bodies carried out to establish the cause of death. Information was also gathered from family and friends of the family to get what had happened as possible a clear picture. Dutch Forensic Institute confirmed the suspicions that the police had. The mother and daughter are killed by the father, the father then committed suicide. The house is a suicide note found.




Are related to privacy and respect for the family, no further statements made about the time of death, the manner of death and the contents of the suicide note.




Explanation family Schmittmann




The family has stated: "We are deeply shocked and beaten by this unimaginable news. We knew that Jan Peter struggled with severe depression that would eventually lead to these events is still incomprehensible to us, our first concern... now supporting the other daughter of the family in the processing of this indescribable grief. We hope to be able to do. "in peace and seclusion"
Awful...
and the prior story ....
ABN Amro Ex-CEO Found Dead
Submitted by Tyler Durden on 04/05/2014 18:17 -0400
A
mere two weeks since
former JPMorgan banker, Kenneth Bellando jumped to his death, Bloomberg reports that
the former CEO of Dutch Bank ABN Amro (and his wife and daughter) were found dead at their home after a possible "family tragedy."
This expands the dismal list of senior financial services executive deaths to 12 in the last few months. The 57-year-old Jan Peter Schmittmann, was reportedly discovered by his other daughter when she arrived home that morning.
Police declined to comment on the cirumstances of his (and his wife and daughter's) death.
This is not the first C-level ABN Amro banker to be found dead. In 2009, former CFO Huibert Boumeester was discovered with (assumed self-inflicted) shotgun wounds.
Former ABN Amro Group NV Netherlands Chief Executive Officer Jan Peter Schmittmann, his wife and a daughter were found dead at their home today after a possible "family tragedy," Dutch police said.




"The bodies of a father and mother and their daughter were found at the property" in the town of Laren, 32 kilometers (20 miles) southeast of Amsterdam, Dutch police said in a statement on their website today. Leonie Bosselaar, a police spokeswoman, said in a telephone call with Bloomberg News that the deceased were Schmittmann and two family members.




The police received a call around 10:30 a.m. local time from a family acquaintance who said something may be wrong at the property, according to the statement. Bosselaar declined to comment further on what may have happened.




The Dutch newspaper AD reported, without citing anyone, that the family was discovered by Schmittmann's second daughter when she arrived home this morning. She was scheduled to travel to India with her parents, where she had an internship lined up, the newspaper said.




Schmittmann, 57, joined ABN Amro in 1983 as assistant relationship manager and was named head of the lender's Dutch unit in 2003. He stepped down from the Amsterdam-based bank in December 2008, after the company was nationalized earlier that year.
Sadly, given recent trends, the default assumption is that it is suicide until proven otherwise which is just as disturbing from a sociological perspective.
(on the bright side, at least as far as we know, we was not involved in HFT)
but further to that, this is not the first ABN Amro seniot executve to be found dead.
In 2009, Schmittmann's former CFO was found dead from shitgum wounds:
The former chief financial officer of Dutch bank ABN Amro has been found dead with shotgun wounds near his home in Surrey, the BBC has reported.




Huibert Gerard Boumeester was found dead yesterday, Sunday, with shotgun wounds, one week after being reported missing and "vulnerable". Reports claim he was found with two shotguns which he had brought from his home, though Thames Valley Police say his death is currently being treated as "unexplained".




Boumeester, 49, left his role as CFO encompassing responsibility for group-wide finance, risk management, investor relations, communications and strategic decision support in March 2008 citing "personal reasons" six months after ABN Amro was bought by Fortis, Royal Bank of Scotland and Santander. The Dutch government now owns Fortis Bank and has taken direct ownership of its stake in ABN Amro. The British government owns most of RBS.




There are suggestions that Boumeester took his own life...
Schmittmann owned 2phase2 (apparently an asset management company) and was a co-founder of 5 Park Lane (what appears to be a private equity / management consultancy) according to his LinkedIn profile:
This brings the sad list of senior financial services exectives who have died in the last few months to 12:
1 - William Broeksmit, 58-year-old former senior executive at Deutsche Bank AG, was found dead in his home after an apparent suicide in South Kensington in central London, on January 26th.
2 - Karl Slym, 51 year old Tata Motors managing director Karl Slym, was found dead on the fourth floor of the Shangri-La hotel in Bangkok on January 27th.
3 - Gabriel Magee, a 39-year-old JP Morgan employee, died after falling from the roof of the JP Morgan European headquarters in London on January 27th.
4 - Mike Dueker, 50-year-old chief economist of a US investment bank was found dead close to the Tacoma Narrows Bridge in Washington State.
5 - Richard Talley, the 57 year old founder of American Title Services in Centennial, Colorado, was found dead earlier this month after apparently shooting himself with a nail gun.
6 - Tim Dickenson, a U.K.-based communications director at Swiss Re AG, also died last month, however the circumstances surrounding his death are still unknown.
7 - Ryan Henry Crane, a 37 year old executive at JP Morgan died in an alleged suicide just a few weeks ago. No details have been released about his death aside from this small obituary announcement at the Stamford Daily Voice.
8 - Li Junjie, 33-year-old banker in Hong Kong jumped from the JP Morgan HQ in Hong Kong this week.
9 - James Stuart Jr, Former National Bank of Commerce CEO, found dead in Scottsdale, Ariz., the morning of Feb. 19. A family spokesman did not say whatcaused the death
10 - Edmund (Eddie) Reilly, 47, a trader at Midtown's Vertical Group, commited suicide by jumping in front of LIRR train
11 - Kenneth Bellando, 28, a trader at Levy Capital, formerly investment banking analyst at JPMorgan, jumped to his death from his 6th floor East Side apartment.
12 - Jan Peter Schmittmann, 57,
the former CEO of Dutch bank ABN Amro found dead at home near Amsterdam with wife and daughter.
AND ......
By Pam Martens and Russ Martens: March 19, 2014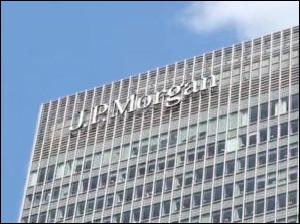 Kenneth Bellando, age 28, was found outside his East Side apartment building on March 12 in what the New York Post is calling "an apparent suicide" despite an ongoing police investigation into the matter. The building from which Bellando allegedly jumped was only six stories – by no means ensuring that death would result – providing the police with an additional reason to investigate for foul play.
The young Bellando, who had previously worked for JPMorgan Chase himself, was the brother of John Bellando, who was named in the Senate Permanent Subcommittee on Investigations' report on how JPMorgan had hid losses and lied to regulators in the London Whale derivatives trading debacle that resulted in losses of at least $6.2 billion. Congressional outrage was heightened by the fact that JPMorgan was gambling in London in high risk and illiquid derivatives using deposits from its FDIC insured bank, not with its own capital.
At the time of the London Whale investigation in the U.S. Senate, John Bellando's job title was "Associate" at JPMorgan. In September of last year, the same month that JPMorgan settled the London Whale matter with four sets of regulators for $920 million, John Bellando was promoted to Vice President, according to his LinkedIn profile. He is still doing much of the same work he did during the buildup of the London Whale derivative positions, which includes: developing and presenting "key risk analytic reports for senior treasury management, business partners, various risk committees and regulators…"
John Bellando has worked for JPMorgan since 2008, following the collapse of Lehman Brothers where he had worked as an analyst in fixed income operations.
According to the Senate investigation, John Bellando had been providing monthly valuation reports on the derivative trades to James Hohl, an examiner in the Office of the Comptroller of the Currency (OCC), the regulator of national banks. But during a critical period in the London Whale episode, February and March of 2012, John Bellando did not send the reports to Hohl. The missing reports were noticed by Hohl on April 13, 2012 at 11:49 a.m. when he emailed Bellando asking for them.
Bellando responded in an email to Hohl at 5:58 p.m. that day, writing:
Hi James –
Apologies for not distributing the February valuation work. I just sent the February and March reports.
Please let me know if you have any questions.
Thanks, John
The Senate report summed up the two months of missing reports as follows in its more than 300-page investigative report:
"A second type of report that the bank routinely provided to the OCC was the CIO's [Chief Investment Office] Valuation Control Group (VCG) reports, which were monthly reports containing verified valuations of its portfolio assets. The OCC used these reports to track the performance of the CIO investment portfolios. But in 2012, the OCC told the Subcommittee that the CIO VCG reports for February and March failed to arrive. These are the same months during which it was later discovered that the CIO had mismarked the SCP [Synthetic Credit Portfolio] book to hide the extent of its losses. On April 13, 2012, after the London whale trades appeared in the press, the OCC requested copies of the February and March VCG reports, which were provided on the same day. Again, it is difficult to understand how the bank could have failed to provide those basic reports on a timely basis, and how the OCC could have failed to notice, for two months, that the reports had not arrived. Moreover, when the March VCG report was later revised to increase the SCP liquidity reserve by roughly fivefold, that revised report was not provided to the OCC until May 17."
Kenneth Bellando is now the third young man who has died suddenly this year with ties to JPMorgan whom the New York Post is reporting as taking their life by jumping from a building: Gabriel Magee, 39, a JPMorgan Vice President, from the 33-story London offices of the bank on January 28; and Dennis Li Junjie, a 33-year old accountant in JPMorgan's Hong Kong office, said to have jumped from that 30-story building on February 18.
The New York Post writes the following about Magee: "Gabriel Magee, 39, a vice president with JPMorgan's corporate and investment bank technology arm in the UK, jumped to his death from the roof of the bank's 33-story Canary Wharf tower in London."
In fact, the cause of Magee's death has yet to be determined. A formal Coroner's inquest into the matter will be held in May in London.
Suicides by leaping from tall buildings are extremely rare. Using data from the New York City Department of Health, the Wall Street Journal reported in 2010 that during 2008, the most stressful year of the financial crisis on Wall Street, when tens of thousands of workers were fired and century old iconic investment banks collapsed, there were "473 people who committed suicide in the city in 2008, the most recent year for which statistics are available; 93, just under 20%, did so by leaping to their deaths."
New York City (Manhattan and boroughs) has a population of approximately 8 million. The 93 deaths resulting from leaping from skyscrapers represents .000011625 of the population. That makes the three alleged leaps by individuals tied to JPMorgan in less than two months a statistical improbability given that JPMorgan's global workforce population is just 260,000.
Other young men employed by JPMorgan are dying sudden, unusual deaths as well. On December 7 of last year, Joseph M. Ambrosio, 34, who worked in the finance department of JPMorgan in Menlo Park, New Jersey, was rushed to the Raritan Bay Medical Center in Perth Amboy where he died of Acute Respiratory Syndrome according to an immediate family member. He had no related illness to account for the sudden death.
Eight days later, on December 15, 2013, Jason Alan Salais, also 34, a technology specialist for JPMorgan, died from a sudden heart attack outside a Walgreens in Pearland, Texas.
And the toxicology report for Ryan Crane, 37, an equity trader at JPMorgan in Manhattan who died suddenly at his home in Stamford, Connecticut on February 3 of this year has still not come back according to a call placed yesterday by Wall Street On Parade to the Chief Medical Examiner's office in Connecticut.
Related Articles:
When will they learn ?