Syria.........
Israel Shells Hezbollah Targets 'in Retaliation'
by Jason Ditz, March 14, 2014
Israeli
troops shelled several Hezbollah targets
in southern Lebanon today, nominally in retaliation for a bombing attack against troops along the border. It was soon apparent, however, that Hezbollah was not to blame.
Rather,
it was al-Qaeda in Iraq
(AQI), the splinter faction which controls territory across northern Syria and Iraq, which claimed credit for the strike. The bomb hit an Israeli military convoy,
though it did not cause any injuries
.
Hezbollah and AQI have been fighting against one another in the Syrian Civil War, with Hezbollah backing the Assad government and AQI the largest of the rebel factions. Israel has long expressed a preference for the rebels, though the rise of al-Qaeda-style groups has had some officials hinting at a rethink.
While the border strike in and of itself was fairly inconsequential, the first AQI strike against Israel could be a further escalation by the group across the region. The group is active in Iraq, Syria and Lebanon, attacking targets there regularly, and has suggested it intends to spread across much of the region.
Despite its name, AQI is no longer actually affiliated with al-Qaeda, which disavowed the group earlier this year for its overly brutal behavior in Syria. Al-Qaeda has named Jabhat al-Nusra, a rival rebel faction, its official representation in Syria.
Forces Are Shoring Up Defenses Amid Threats From Rival Rebels
by Jason Ditz, March 14, 2014
Ongoing fighting and threats from other rebel factions have al-Qaeda in Iraq (AQI) withdrawing from its smaller territorial possessions, and officials now say
they have more or less abandoned
the provinces of Idlib and Latakia.
AQI never had large footholds in either province, and Latakia
was the first target
of rival rebels Jabhat al-Nusra and the Islamic Front when they began infighting earlier this year.
AQI seems to have decided that they simply can't afford to protect the small enclaves in those areas anymore, and has redeployed its troops back into Aleppo and Raqqa Provinces, which are their biggest strongholds.
This may also reflect the growing stabilization of northern Syria, where different factions are fighting more and more on the frontiers but are better able to secure their respective power bases. The war seems to be stalemating on several fronts now, with several distinct de facto "nations" now in existence, and no sign anyone has anywhere near the power to unify Syria by force.
AQAP Sees Influx of Seasoned Fighters
by Jason Ditz, March 14, 2014
The Saudi government's attempt to crack down on militants may be al-Qaeda's gain, as in the wake of
laws punishing Saudis
who have gone overseas to fight for Islamist militant factions there has been an influx of battle-hardened Saudi fighters to Yemen.
Al-Qaeda in the Arabian Peninsula (AQAP) has reportedly seen
dozens of recruits,
Saudi nationals fresh from Syria and Iraq, providing expertise to the faction and training the eager recruits in bomb-making.
Yemeni officials credited the influx of Saudi fighters with a growing number of major attacks across the nation, as AQAP seems to be spreading outside of its traditional sphere of influence in the tribal areas.
This may also explain the dramatic increase in US drone strikes against Yemen in recent weeks. With six attacks in the past week and a half, the US seems interested in huge escalation in the nation.
Pakistan.......
TTP Blasts Faction for 'Conspiracy' to Derail Talks
by Jason Ditz, March 14, 2014
A pair of deadly bombings pounded the cities of Peshawar and Quetta today,
killing at least 19 people
, including a
large number of civilians
. The bombings added to concerns about the future of ongoing peace talks between the government and the Tehreek-e Taliban Pakistan (TTP).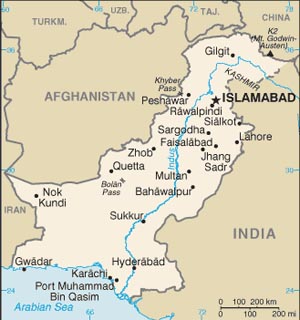 Which appears to have been the point. The TTP's negotiators
were harshly critical of the attacks,
saying they had no connection with them and that the group involved was trying to derail the talks.
It remains to be seen how the Pakistani government will respond to this, as many are pushing for them to blame the TTP anyhow for not being more "unified," even though they have long since broken with Ahrarul Hind.
Sharif Pressed Obama to Halt Attacks
by Jason Ditz, March 14, 2014
Sartaj Aziz, a top aide for Pakistani Prime Minister Nawaz Sharif, says that despite a recent lack of US drone strikes, there has been
no formal deal
for the US to stop attacking Pakistani soil.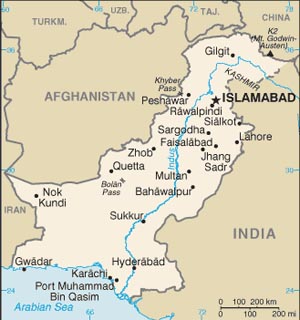 Sharif
urged Obama to end drone strikes
during his visit back in October, and Aziz suggested that President Obama may have finally gotten the hint, since there haven't been many drone strikes in the past few months.
A bigger factor than Sharif's comments may have been the massive protests in the Khyber Pakhtunkhwah Province, where demonstrators blocked NATO supplies to Afghanistan to protest the strikes. The blockade ended recently, citing the lack of recent strikes.
Drone strikes have been slowing in Pakistan for some time, but are
spiking in neighboring Afghanistan
, where the UN confirmed at least 45 civilian deaths from drone strikes in 2013.
Jordan.......
Thousands protest Israel in Jordan over shooting of judge
Protesters call for an end to peace treaty after Israeli soldiers shoot Jordanian-Palestinian judge on border crossing.
Thousands of Jordanian protesters called on the kingdom to put an end to its peace treaty with Israel in the capital Amman on Friday, following the shooting of a Jordanian-Palestinian judge by Israeli soldiers at the border crossing between the West Bank and Jordan earlier this week.
Some of the protesters, among them members of Islamist, nationalist and leftist groups, shoved against riot police lines, trying to attack the Israeli embassy. Police officers carrying shields and batons chased some protesters in the streets.
The death of Raed Zueter, a Jordanian magistrate of Palestinian descent, has caused an
uproar in Jordan
, triggering street protests and calls in parliament to annul the 1994 peace agreement with Israel. The Israeli military said that guards shot Zueter on Monday after he tried to grab a rifle from a soldier at the Allenby Crossing.
Jordanian officials say
Israel later apologized
. Israel has shared the results of its preliminary investigation with Jordan, and agreed to a Jordanian request to establish a joint investigation into Zueter's killing.
Relatives of the deceased judge have demanded a thorough investigation, and are attempting to locate further witnesses, among them a group of British tourists.
"We will not accept less than the annulment of the peace treaty and deportation the Israeli ambassador and to announce that Jews are enemies for our nation," Hammam Saeed, the general secretary of the Muslim Brotherhood in Jordan, told The Associated Press. "We demand a strong reaction, not only useless talking."
Protestors also called for the release of Ahmed Daqamseh, a Jordanian soldier imprisoned for shooting a group of Israeli school girls on a field trip in Naharayim in 1997, killing seven of them.
About half of Jordan's population is Palestinian and public anger against Israel is common. However, Israel and Jordan, a key Middle East ally of the U.S., signed a peace deal in 1994 and maintain strong security ties.
In February, Jordan's parliament voted unanimously to expel the Israeli ambassador and recall its own envoy after Israeli lawmakers debated a proposal to take over a Jerusalem holy site administered by Jordanians. However, the vote was not binding and the Cabinet has yet to take any action on the request.
Jordan: Not in our interest to cut ties with Israel As thousands protest outside the Israeli Embassy, PM Ensour points to issues of mutual concern like water, refugees and Jerusalem

March 14, 2014, 4:29 pm

13