Ukraine Updates ....
View from Maidan.....
http://digitaljournal.com/news/world/we-are-watching-you-protesters-warn-ukraine-s-new-leaders/article/378631
'We are watching you', protesters warn Ukraine's new leaders
Time appears to have stood still in the weeks since anti-government protests turned Kiev's Independence Square into a battleground, the site almost perfectly preserved as a warning to Ukraine's new leaders that those who swept them to power are keeping close watch.
An angry tangle of metal, barbed wire, sandbags and tyres still block the entrances to the square where they were erected as a barricade against riot police in the final bloody weeks of three months of protests which left over 100 people dead.
Passers-by linger in front of makeshift shrines, surrounded by masses of wilted flowers and mementos honouring the dead, while others pose for a photo in front of the untouched theatre of Ukraine's revolution.
To one side a wooden chapel has sprung up in a matter of days.
"We will stay here until the authority becomes normal and not corrupt, until everything becomes okay," insists Roman, 23, who is among the die-hard protesters still living in the tents covering the Maidan square and an adjoining boulevard.
- 'We control them' -
"Maidan will only win when we see significant changes".
He and other youths in varying states of military dress mill about smoking between the tents, where the acrid smell of fires permeates the air, while some ladle out soup for the needy: the weary routine of a not-yet finished revolution.
The tinderbox atmosphere that took hold here when protests first began in November over ousted president Viktor Yanukovych's decision to reject closer ties with the EU in favour of old master Russia, has given way to one of an extended camping trip.
But as Ukraine gears up for snap polls on May 25, the protesters are staying put until they see the changes they fought for.
"I am going to be here until the end, until the presidential election on May 25. We don't trust anyone... we are just watching them," Sergiy, a 31-year-old actor from Odessa told AFP.
"It is necessary to show the new authority that we are here, and we control them. We want them to remember that they were elected by Maidan, it is their responsibility."
It has been a gruelling introduction to power for the protest leaders who took office after their uprising ousted Yanukovych five weeks ago.
They stood by slack-jawed along with the international community as Russia seized control of the Black Sea peninsula of Crimea and have scrambled to shore up an economy in freefall.
As Kiev fearfully eyes what one defence official estimated were as many as 100,000 Russian troops massed on its borders, concerned Moscow is plotting further incursions into its territory, dissent is rumbling over the performance of interim Prime Minister Arseniy Yatsenyuk's government.
Former world heavyweight boxing champion Vitali Klitschko, a key protest figure and one of the frontrunners in the upcoming election, this week told parliament the actions of some officials had been "ineffective".
"If things continue as they are now, we may propose selecting a new head of the Verkhovna Rada (parliament)," he said, referring to interim president Oleksandr Turchynov.
Professor of political science at New Jersey's Rutgers University Oleksandr Motyl said it was clear that Ukrainians were disappointed.
- 'Exalted expectations' -
People are saying: "Russia has invaded and they wonder why the Ukrainian response was so weak. Where is the economic reform? Why are the new leaders either from the old guard or untested and inexperienced?" he told AFP via email.
"Personally I find that the government has done about as well as one could expect under conditions of war," he said, pointing to Kiev's ability on Thursday to secure a pledge of $27 billion in international aid, and major shuffles in many ministries and at the governor level.
"But Ukrainians, especially after the exalted expectations of the Euro Revolution, understandably want more ... My guess is that these criticisms will remain within certain bounds as long as a palpable Russian threat is felt," Motyl said.
Away from the now-iconic square, in a steep, cobbled street, ordinary Ukrainians held no illusions about their new leaders, but tended towards optimism over the change sweeping their country.
Many agreed that whatever had happened, including the loss of Crimea, the new government was an improvement on the last.
"I see positive changes, new achievements and I realise that it is impossible to do more in one month," said Kateryna, a 56-year-old civil servant.
"It is also impossible to overcome the effects of the previous government. Of course there are no illusions, there are a lot of mistakes. We need... a stronger anti-corruption policy and so on. But I think this is a right way."
Mykola, a 61-year-old engineer said: "They inherited a terrible legacy -- no money, no economy, a weak army and police. The new government should change this, but of course not in one month."


Read more: http://digitaljournal.com/news/world/we-are-watching-you-protesters-warn-ukraine-s-new-leaders/article/378631#ixzz2xNwQVJqy
Russia updates....
http://www.zerohedge.com/news/2014-03-29/meanwhile-tens-thousands-russian-troops-continue-piling-ukraines-borders-full-update
Meanwhile, Tens Of Thousands Of Russian Troops Continue Piling Up At Ukraine's Borders - The Full Update
Submitted by Tyler Durden on 03/29/2014 13:55 -0400
With Russia continuing to diplomatically assure the world that no invasion is pending, and rather comically asking for President Obama's benevolent aid in policing the treatment of Russians in non-Crimean Ukraine; it seems from all actions (as opposed to words) that
Putin is pressing ahead with building his forces
(up to 60,000) around the divided nation and as
Dmitry Tymchuk notes
,
planning for invasion from Chernihiv to Donetsk
. Internal politics continue to roil as Klitschko pulls out of the Presidential election (just as the US wanted) but we suspect the Ukrainians will be confused to discover their
USA saviors have been spying on the future Premier Tymoshenko for years
. The people of Ukraine are likely a little upset at We are sure Kerry and Lavrov will have plenty to discuss tomorrow in Paris and
perhaps the following map will be a good starting point
.
*KERRY, LAVROV TO MEET IN PARIS TOMORROW, INTERFAX SAYS
Kerry canceled plans to return to the United States from Saudi Arabia on Saturday and instead was headed to Paris for a meeting with Russian Foreign Minister Sergei Lavrov on Sunday evening, Psaki said from a refueling stop here. The goal is to reach agreement on what happens next over Ukraine, following up on a phone call Friday between Russian President Vladimir Putin and President Obama.
Klitschko pulls out of Presidential election...
Leading Ukrainian politician Vitaly Klitschko has pulled out of presidential elections planned in May.




The former boxing world champion said instead he would back tycoon Petro Poroshenko.




Both men played a key role in months of street protests that led to the ousting of President Viktor Yanukovych.




Mr Klitschko's withdrawal means the race is likely to be between Mr Poroshenko and former Prime Minister Yulia Tymoshenko.
Which is exactly what the US had been hoping for (judging by Victoria Nuland's conversation). However,
as Spiegel reports
, the Ukrainians may look on their bailout-funding corruption-beating saviors -
The USA - a little differently when they find out the NSA has been spying on Tymoshenko for years
...
But it is the troop build up that is creating the most anxiety around the world...
The bad news:
1. The Russian military forces accumulated at our borders are increasing in number, due to the arrival of new units and detachments to the Bryansk oblast [region] of the Russian Federation. Earlier, we saw a build-up of troops in Rostov oblast, while the numbers were considerably lower in the north.
This means that Putin is preparing an invasion across our whole "eastern front" – from Chernihiv to Donetsk.
The interesting thing is, on March 23, international observers carried out a survey flight over the borderland areas of the Russian Federation. At that time, Moscow pulled some of its troops in Rostov oblast back from the border; while in Bryansk oblast, there weren't that many to begin with. As soon as the inspectors left, the troops crawled back to the border, like cockroaches with the lights out. In short, one would have to be a complete sucker to trust the Kremlin.
The only encouraging detail is the fact that by now, the Armed Forces of Ukraine have successfully regrouped. Our border guards keep the border under strict control, while our intelligence services are actively neutralizing Russia's "fifth column" in our eastern oblasts. All of these things can serve to seriously meddle with the Kremlin's plans.
2. Ukraine, essentially, has no Navy. Earlier today, we presented a full breakdown of the situation: 10 ships are flying the Ukrainian flag, and 51 have been captured by the occupiers.
The Ukrainian Ministry of Defense is currently negotiating to reclaim at least some of the property stolen by the aggressor. But we know how this works – if Putin says "I didn't take it," he's not going to give it back. Nevertheless, we have to try, at least to make ourselves look better.
The good news:
1. Aggression against Ukraine is already becoming too costly for Russia. The outflow of capital from the Russian Federation has reached USD 70 billion, since the beginning of this year. Today, the World Bank announced a forecast (as reported by the Wall Street Journal): if Putin continues to escalate the situation, Russian GDP will drop by 1.8% in 2014. Compared to the 1.3% growth in the previous year, that's quite a difference.
Today, the President of the EU Council [Herman] van Rompuy, the US President [Barack] Obama and the President of the European Commission [José Manuel] Barroso made a solemn vow: if Putin continues messing about, the EU and the US are prepared to unleash the full extent of sanctions.
It's obvious that getting through that nut's [Putin's] thick skull is not an easy task. But noticeable [financial] losses are definitely a good sign. Let's see which force is stronger in the Kremlin – aggression or greed.
2. As I was writing this, reports came in that six of our commanding officers, previously kidnapped in Crimea by terrorists calling themselves "Russian military," have been set free. Today, they are heading to Henichesk through Chonhar, and from there, to Kyiv.
I can only breathe with relief. Our heroes are free – and that is excellent.
I'm not a vicious person myself. But I'd like to wish, from the bottom of my heart, that our Russian friends find themselves on the receiving end of the same low and despicable treatment that they've been giving our servicemen in Crimea this whole time. Let them drink that in full and choke on it.
3. The Armed Forces of Ukraine will conduct "Spring Rain" military exercises in Kharkiv oblast.
The military, and the political importance of military exercises, in eastern Ukraine cannot be overestimated right now. Our army – slowly and gradually, with moans and groans, with exploding tanks and crashing planes – is waking up from its 20-year-long lethargy. For the first time since the years of Ukrainian independence, it [the army] is starting to understand why it even exists. The same can be said for our entire country.
We all hope that this epiphany hasn't come too late. But, in any case – this is a huge lesson for us all, for decades to come.
US Aims to Weaken Position in 'Vital' Border Region
by Jason Ditz, March 28, 2014
Top Russian security official Alexander Malevany says his government faces growing threats from the United States and its allies in NATO, stemming from US "hysteria" about the annexation of Crimea.
Malevany warned he is seeing a growing number of US efforts to "weaken Russian influence in a
region that is of vital importance
," referring to Eastern Europe.
Earlier this week President Obama
began talking up a significant increase
in US and NATO deployments into Eastern Europe, supposedly to reassure Poland, Latvia, Estonia, and Lithuania that NATO would defend them from Russian invasion.
Instead of being a stabilizing influence, such deployments have fueled concern in Russia, and have Russia's regional allies, notably Belarus, pushing for bigger Russian deployments in the area to reassure them against NATO expansion.
Officials Mum on Affected Individuals
by Jason Ditz, March 28, 2014
The sanctions war between Russia, the US, and the European Union continues to grow slowly, as Russia's Foreign Ministry announced a "retaliatory" round of sanctions against Western officials.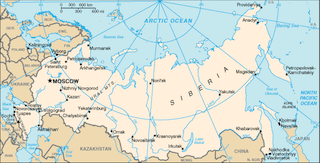 Foreign Ministry spokesman Alexander Lukashevich
says that the sanctions "mirror" the most recent round of Western sanctions
, which cover travel bans and asset seizures against myriad officials linked to the Russian government.
Interestingly, Russia did not name a single person who would be affected by the new "blacklist," saying Western officials would find out if they are on the list when they try to cross the border into Russia in the future.
Russian President Putin is said to be reluctant to escalate the sanctions too much, and this latest round of anonymous sanctions is likely designed as a face-saving measure for the foreign ministry without having any practical impact, nor escalating the tit-for-tat sanctions.
Ukraine Officials Play Up Imminent War
by Jason Ditz, March 28, 2014
UN Secretary General Ban Ki-moon s
ays he was given assurances
by Russian President Vladimir Putin that his government has no intentions of invading eastern Ukraine or launching any other military operations against Ukrainian territory.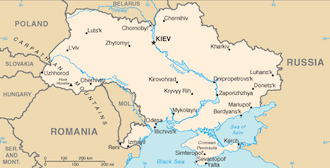 US officials, including Defense Secretary Chuck Hagel, have reported the same thing throughout the past week, but despite this, the eagerness to play up the idea of a Russian invasion continues to have momentum.
Ukraine's interim government is leading that charge, claiming far-fetched numbers of troops at the border, at times over 100,000, and
saying they are getting
the Kiev bomb shelters ready for the attack.
Ukraine's military is sure hoping that's not going to happen, with its leadership pointing out they are outnumbered, outgunned, and
simply not prepared
for a big war, especially after the recent protester-led regime change led to a huge turnover in its leadership.
Post-Annexation, Russia Ditches Deals With Ukraine
by Jason Ditz, March 28, 2014
Having completed their annexation of the Crimean Peninsula, Russia's Finance Ministry has
unveiled a myriad of aid packages
for the new provincial government and the struggling Crimean economy in general.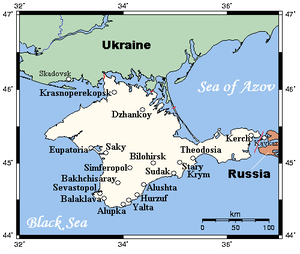 Starting with $300 million in cash for the Crimean government and some small business aid for the port city of Sevastopol, Russia says they expect to spend around $6.82 billion on Crimea this year alone.
Crimea has a budget deficit of over $1 billion annually, and that deficit is only going to grow as the pay rates of government employees there come into line with the rest of the Russian Federation.
Russia doesn't have limitless funds, of course, but they will see considerable savings from their cuts with the Ukrainian government, ending natural gas subsidies and other concessions
related to hosting the Black Sea Fleet.
Since the annexation of Crimea, Ukraine no longer hosts the fleet, so Russia says all such hosting deals are void.
Ukraine Government updates....
Protest Movement Now a Problem for New Govt
by Jason Ditz, March 28, 2014
Masks, swastikas, and a paramilitary attitude define the "Right Sector" movement in Ukraine, which played a huge role in the protests that ousted President Yanukovych, and installed the pro-West interim government there.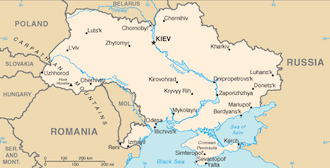 Interim President Oleksandr Turchinov is now angrily condemning the Right Sector himself, insisting the group is a "
destabilizing
" influence on the country, apparently ignoring that it was this very destabilization that ousted the elected government and put him in power in the first place.
The Right Sector's protests have picked up pace in recent days, and the
group is now surrounding parliament
once again, mostly demanding the ouster of the Interior Minister and other security officials involved in the shootout.
US commentary......
Figures Much Lower Than Reported Yesterday
by Jason Ditz, March 28, 2014
After a serious of increasingly hysterical estimates of the number of Russian troops involved in training operations along the border with Ukraine, US defense officials are finally weighing in on the matter.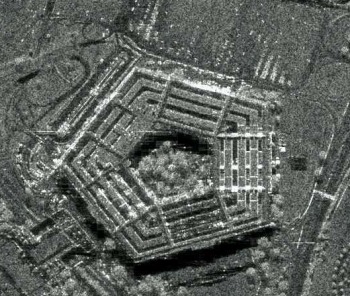 Yesterday, Rep. Michael Turner (R – OH)
claimed 80,000
and Ukraine claimed 100,000 troops. The US military doesn't have exact figures but says its less than half that,
somewhere between 35,000 and 40,000
.
European officials offered estimates that were roughly in line with the official US one, saying they believe there are more than 30,000 Russian troops there.
US officials are trying to portray the deployment as an aggressive move, and Ukraine is keen to spin it as a sign of imminent invasion, in the hopes of getting major foreign aid offers rushed through.
In Clash With Russia, US Looks to Central Asia
by Jason Ditz, March 28, 2014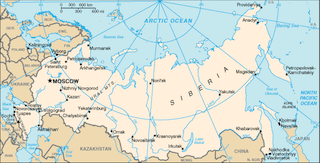 The announced visits come as analysts see Russia trying to improve ties with those same states, Krygyzstan, Kazakhstan, and others, with
an eye toward bringing them into the Eurasian Union
.
Russia has envisioned the Eurasian Economic Union as a regional bloc across eastern Europe and central Asia similar to the European Union. With the loss of Ukraine in a recent regime change, Russia needs to find partners in the east.
Though State Department officials talked up supporting the "territorial integrity" of the Central Asian nations, there is no indication that Russia has even nominal designs on the territory of any of those nations, beyond hoping to bring them into an economic union.
From Russia Today......
http://rt.com/news/ukraine-right-sector-condemned-997/
The lawless actions of Ukraine's nationalists have finally caught attention of the intl community, with EU foreign policy chief Catherine Ashton denouncing Right Sector for its 'pressure' and 'undemocratic' demand of the interior minister's resignation.
A day after neo-Nazi activists who helped bring the acting government in Kiev to power turned against it, Ashton has issued a statement condemning the "pressure by activists of the Right Sector who have surrounded the building of the Verkhovna Rada of Ukraine."
This "intimidation" the EU foreign policy chief believes, stands against all "democratic principles and rule of law," as Ashton called on the ultra-right group "to refrain from the use or threat of violence."
Ashton stressed the need to "hand over any unauthorised arms to the authorities immediately."
At the same time she welcomed the "impartial and credible investigation into the circumstances of the death of Aleksandr Muzychko," whose death in a police shootout led to the latest showdown outside the parliament in Kiev.
The US Embassy in Kiev and the Delegation of the European Union to Ukraine also issued a
statement
'condemning' the Right Sector tactics at the Verkhovna Rada.
"We welcome the statements of Pravy Sector's leadership that they intend to keep their actions 'within the framework of the law." We urge all political forces to distance themselves from extremists, who undermine the efforts to stabilize Ukraine and to protect its sovereignty," the joint statement read.
On Wednesday night, several hundred neo-Nazi activists from the Right Sector and their supporters
besieged
the parliament building, pressuring lawmakers to sack the newly appointed Interior Minister Arsen Avakov. The Right Sector believes that Avakov is personally responsible for ordering what they call a political assassination of one of their leader, Aleksandr Muzychko, who was
killed
in a special operation in a city of Rovno on Tuesday.
Avakov said that he is ready to resign if ordered, but wondered what would happen to Ukraine if he does.
"Resigning is not a problem for me, it wasn't three days ago, it isn't now. I can do it immediately. The problem is, what direction will the country take in this case. We will move toward acting like the victorious gangs in Somalia, or we move in the direction of order? I prefer order," Inter-fax quotes him as saying.
Aleksandr Turchynov, the self-proclaimed President of Ukraine earlier on Friday has called the Right Sector's tactics "an attempt to destabilize the situation in Ukraine, in the very heart of Ukraine – Kiev."
Yet the Right Sector's bullying techniques seem to work as the parliament on Friday registered a new bill aimed at deposing the Interior Minister. There is no date set for the reading of the bill, but local media outlets say it could happen as early as next Friday.
Earlier in the day, the Verkhovna Rada set up an interim investigation commission into the death of Muzychko nicknamed Sashko Bilyi. The Interior Ministry in the meantime announced plans to unveil the audio files related to the attempted arrest and subsequent killing of Muzychko.
"The Ministry of Internal Affairs will disclose all documents, material, video and audio evidence,"Avakov said on his Facebook page.
The ongoing extremism rampant in Kiev as well as other regions was the topic of Friday's phone
conversation
between the Russian an US leaders.
The reason for concern is simple. The Right Sector has secured a reputation of an organization that uses threatening violent
tactics
to achieve their objectives. In addition, it is widely believed that the ultra-nationalist paramilitary structure is in possession of a vast arms arsenal that has gone
missing
from military depots during the February unrest in Ukraine.
The growing strength of the Right Sector and their overwhelming bullying tactics are allegedly forcing informal discussions by Ukraine's security officials to
ban
the movement, according to unconfirmed reports. Only a month after street protests – in which the Right Sector played a central role – forced President Viktor Yanukovich from the country, the movement is seen as an increasing threat to those who now cling to power in Kiev, as well as ordinary people across the country.
Itar - Tass.....
PETROPAVLOVSK KAMCHATSKY, March 29. /ITAR-TASS/. China is a very close partner or Russia and contacts with it show that it understands Russia's legitimate interests and that both countries have identical views on the causes of the current crisis in Ukraine, Foreign Minister Sergei Lavrov told Sergei Brilev's Vesti v Subbotu (News on Saturday) television programme on March 29.
"The Chinese are our very close partners. This is stated in our joint documents. We have relations of strategic and multifaceted cooperation. They are stated this way. All of China's practical steps confirm its commitment to the principles the two countries have agreed to," the minister said.
If the Americans had made attempts at the top level to put pressure on China to make it revise its economic agreements with Russia, "the degree of naivete or impertinence is simply goes over the top", the minister said. "I would even say that it's unforgiveable for professionals who prepare such negotiations not to understand the essence of the Chinese policy and character," he said.
"The People's Republic of China said from the very beginning that it was considering this situation in the entirety of historical and political factors. China strongly rejected attempts to solve this problem by non-political methods or to use sanctions for pressure. Our contacts with our Chinese partners show not only that they understand the legitimate interests of the Russian Federation in this situation but also that we have the identical understanding of the initial causes of the current deep crisis in Ukraine. That's beyond doubt," Lavrov said.
"There was a telephone conversation between Russian President Vladimir Putin and Chinese President Xi Jinping. On March 24, on the sidelines of the Nuclear Security Summit in The Hague, I had a meeting with the Chinese president, and we also held talks with the foreign ministers of BRICS [Brazil, Russia, India, China, and South Africa], the chairperson of which, a representative of South Africa, made a statement after our meeting," the minister said.
PETROPAVLOVSK KAMCHATSKY, March 29, /ITAR-TASS/. Western powers had to "twist the arms" of some 50 countries to get their support for the U.N. General Assembly resolution on Ukraine, Foreign Minister Sergei Lavrov told Sergei Brilev's Vesti v Subbotu (News on Saturday) television programme on March 29.
"This is done using different ways. For starters, our Ukrainian neighbours were advised to make the text as non-confrontational and balanced as it could only be and to state 'positively' that the territorial integrity of Ukraine should be respected. Who would have objected? But that's not even a half of the truth, it's just a tiny bit of it… after that, counting on one's naivete, they say: 'What a good resolution! Just sign it and become a co-author," Lavrov said.
"To others, who are more experienced and understand what this means, they say: 'If you do not support this resolution, you will face consequences. And specify what they will be like. We know this. Colleagues come and tell us privately why this or that minor country had to give in. For example, certain contracts will not be signed or political dividends will be recalled. Since the Western group, in its broad meaning, including Australia, New Zealand, Japan and some other countries, is composed of some 40-odd countries, they 'twisted the arms' of about 50 other countries or convinced them in other ways," Lavrov said.
He stressed that Russia was harbouring "no negative feelings against these delegations. And this will not affect our bilateral relations".
Strong pressure was put on countries before the vote on the Ukraine resolution, Russian Permanent Representative to the United Nations Vitaly Churkin said on Thursday, March 27, after the vote on the Ukraine resolution in the U.N. General Assembly.
"Many complained that they were experiencing enormous pressure from Western powers to make them vote in support of this resolution," he said, adding that "the pressure produced certain effect". "Some countries voted grudgingly, shall I say, and complained to us about the strong pressure they had experienced," the diplomat said.
The resolution against the secession referendum in Crimea, which was part of Ukraine but seceded from it and reunified with Russia last week, was passed by a 100-11 vote with 58 abstentions.
Armenia, Belarus, Bolivia, Venezuela, Cuba, the Democratic People's Republic of Korea, Zimbabwe, Nicaragua, Russia, Syria, and Sudan voted against the resolution.
Afghanistan, Algeria, Angola, Antigua and Barbuda, Argentina, Bangladesh, Botswana, Brazil, Brunei, Burkina Faso, Burundi, Cambodia, China, Comoro Islands, Djibouti, Dominica, Ecuador, Egypt, El Salvador, Eritrea, Ethiopia, Fiji, Gabon, Gambia, Guyana, India, Iraq, Jamaica, Kazakhstan, Kenya, Lesotho, Mali, Mauritania, Mongolia, Mozambique, Myanmar, Namibia, Nauru, Nepal, Pakistan, Paraguay, Rwanda, St. Kitts and Nevis, St. Lucia, St. Vincent, Saint Vincent and the Grenadines, Sao Tome and Principe, Senegal, South Africa, South Sudan, Sri Lanka, Surinam, Swaziland, Uganda, Tanzania, Uruguay, Uzbekistan, and Vietnam abstained.
The document urges countries not to recognise Crimea's accession to Russia after the referendum held on March 16.
Unlike U.N. Security Council resolutions, those adopted by the U.N. General Assembly are not binding and are advisory in nature.
Churkin said the results of the vote showed that Russia was not in isolation in this situation. "This is a rather good result for us. We have won a moral and political victory. There can be no question of Russia's isolation in this situation," the diplomat said.
The resolution is "confrontational in nature", Churkn said. "Russia's attitude towards the proposed draft resolution is negative. It is confrontational in nature," he said before the vote in the U.N. General Assembly.
He believes that the document "is trying to call into doubt the significance of the referendum in Crimea, which has already played its historic role".
"Challenging it would be counterproductive," Churkin noted.
MOSCOW, March 29 /ITAR-TASS/. Following up on the agreements reached by the presidents of Russia and the United States, Foreign Minister Sergei Lavrov and Secretary of State John Kerry will meet in the very near future, a source in the Russian Foreign Ministry told ITAR-TASS on Saturday, March 29.
"The date and the place of the meeting are being agreed," he said.
Western mass media said Kerry was heading to Paris where he was planning to meet with Lavrov within the next few days in order to discuss the situation in Ukraine.
In a telephone conversation with U.S. President Barack Obama earlier in the day, President Vladimir Putin suggested discussing possible international steps to help stabilise the situation in Ukraine.
Putin drew Barack Obama's attention to continued rampage of extremists who are committing acts of intimidation towards peaceful residents, government authorities and law enforcement agencies in various regions and in Kiev with impunity, the presidential press service said.
The two presidents agreed that specific parameters for this joint work would be discussed by the Russian and U.S. foreign ministers in the near future.
Earlier on Saturday, Kerry called Lavrov to discuss the crisis in Ukraine and further contacts on this issue.
"Following up on the telephone conversation between the presidents of Russia and the United States, Lavrov and Kerry continued to discuss the crisis in Ukraine and considered a schedule of further contacts on this issue," the Foreign Ministry said.