Late day news......
Ukraine situation updates.....
Ukraine Shocks Population With Staggered 100% Heating Price Increase While Restricting Cash Use
Submitted by Tyler Durden on 03/28/2014 17:23 -0400
In a TV address to his divided nation, Ukraine's PM Yatsenyuk stunned the people by first suggesting heating prices would rise gradually, then confirming a plan that will see prices rise 100% in the next 2 years (and almost 200% by 2017)as the cost of imported Russian gas is expected to be around $500 (up from the current $84). This standard of living crushing move was then followed by tougher capital controls, restricting cash purchases to around $1300 per person per day after the Central bank basically admitted "amid a tense situation in money markets" it was broke. And all of this comes on the heels of what can only be described as a vague pro-forma comment by US and EU governments over the riots by the "Right Sector" ultranationalists that clearly did not want to upset the state-sponsored thugs too much.
Yatsenyuk addressed the nation in a TV appearance:
*UKRAINE TO RAISE GAS, HEATING PRICES GRADUALLY, PREMIER SAYS
*UKRAINE TO RAISE HEATING PRICES 40% THIS YEAR, 40% NEXT YEAR
*UKRAINE TO RAISE HEATING PRICES 20% IN 2016 AND 20% IN 2017
So a 182% increase by 2017
*YATSENYUK SAYS PRICE INCREASE WILL BRING IT TO MARKET LEVELS
*UKRAINE HOUSEHOLDS PAY $84 PER 1,000 CUBIC METERS GAS:YATSENYUK
*IMPORTED RUSSIAN GAS WILL BE ABOUT $500: YATSENYUK
*HOUSEHOLD RATE INCREASE IS `ONLY RIGHT DECISION:' YATSENYUK
And then, via The Ukraine Central Bank, they implement tougher capital controls:
*UKRAINE CENTRAL BANK SETS LIMITS ON FOREIGN CURRENCY PURCHASES
*UKRAINE CENTRAL BANK LIMIT PURCHASES 15,000 HRYVNIA PER PERSON PER DAY ($1300)
*UKRAINE CENTRAL BANK LIMIT PURCHASES 150,000 HRYVNIA PER PERSON PER MONTH ($13,000)
*UKRAINE CENTRAL BANK SAYS ON WEBSITE LIMITS TAKE EFFECT TODAY
*UKRAINE CENTRAL BANK SAYS FX RESTRICTIONS TO REMAIN UNTIL MAY 1
After admitting they are broke...
Taking into account the preservation of the tense situation in the money market, the Decree ? 172 introduced some additional stabilization measures, such as:




Given the increased demand for foreign currencies set the maximum amount of sales of the same individual, which is equivalent to not exceed 15 000 for other operating (working) day in the same banking institution; imposed certain restrictions on transfers of foreign currency by individuals outside of Ukraine for current non-commercial operations.




Such operations are allowed to an amount not exceeding the equivalent of 150 000 per month. However, these restrictions do not apply to a number of important social and transfers, namely to cover the costs of medical treatment abroad, transporting patients, transfers carried out in case of change of the state of residence relating to the payment of non-residents of Ukraine and some others. Residents allowed to repay loans
And then, following last night's riots where the allegedly US sponsored ultranationalists who ousted Yanukoych turned on their new masters,
*NEED TO BALANCE POWERS PRESIDENT, GOVT, PARLIAMENT: YATSENYUK
And this rather vague response from a joint EU/US statement:
The U.S. Embassy in Kyiv and the Delegation of the European Union to Ukraine condemn the incident that took place at the Verkhovna Rada on the night of March 27.




This is a difficult moment in Ukraine's history, which requires consolidation of all reform efforts, while embracing mutual respect and eschewing violence.Lasting reform in Ukraine will be a long and complex process. To be credible, it must remain democratic, transparent, and peaceful and be pursued exclusively in coordination with the nation's democratic institutions. As in the past, we call on all sides to refrain from violence and to stick to legal methods for expressing their views and concerns and to avoid any actions which may destabilize the situation.




We welcome the statements of Pravy Sector's leadership that they intend to keep their actions "within the framework of the law". We urge all political forces to distance themselves from extremists, who undermine the efforts to stabilize Ukraine and to protect its sovereignty.




We urge the Ukrainian Government to ensure that those who broke the law are held accountable. We stand by previous assertions that any death which occurs in unclear circumstances should be investigated impartially in order to provide citizens the feeling of security and accountability of law enforcement organs. We welcome the establishment of the special parliamentary commission which will scrutinize all evidence on the events involving the police and resulting losses.




During this process, the United States and European Union remain committed to standing with the Ukrainian people to help them build the prosperous, democratic future they deserve.
So to summarize... the government has a plan that dramatically raises living costs for Ukrainians (ensuring that various international factions will need to lend them more money in bailout terms)... while restructuring what the Ukrainian people can spend... promising fair elections in May as the EU and US barely flutter an eyelid at the riots that occurred against the new government... and all of this as Putin gathers increasing amounts of military might on the borders...
Putin Calls Obama To "Draw Attention To Ukraine Extremists", Obama Replies With Request To Pull Back Troops
Submitted by Tyler Durden on 03/28/2014 18:03 -0400
Moments ago the White House made a fine point of announcing that - for the first time since the Ukraine crisis erupted and led to the unanswered annexation of Crimea by Russia - Putin called the White House first to discuss what was vaguely enough described as "a diplomatic resolution to the crisis in Ukraine." However a more detailed read through of what actually happened reveals that there is less here than meets the eye (as a rational person would suspect since any truly good news would have been divulged during market trading hours).
As the Kremlin's own interpretation
of the call between the two leaders discloses, "
Vladimir Putin drew Barack Obama's attention to continued rampage of extremists who are committing acts of intimidation towards peaceful residents, government authorities and law enforcement agencies in various regions and in Kiev with impunity
."
Here, Putin undoubtedly is focusing on last night's storming of the parliament by the "Right Sector" neonazis, which initially had been instrumental in the violent Ukraine coup and have now become a huge nuisance to the acting government. Which, as we noted yesterday, meant they suddenly had become Putin's best friend. Because in bringing attention to their actions, the Kremlin makes it quite clear that the Russian case of neo-fascists running rampant in Kiev, was in fact at least partially accurate.
Kremlin goes on:
In light of this, the President of Russia suggested examining possible steps the global community can take to help stabilise the situation. The two presidents agreed that specific parameters for this joint work will be discussed by the Russian and US foreign ministers in the near future.




Vladimir Putin also pointed out that Transnistria is essentially experiencing a blockade, which significantly complicate the living conditions for the region's residents, impeding their movement and normal trade and economic activities. He stressed that Russia stands for the fair and comprehensive settlement of the Transnistria conflict and hopes for effective work in the existing 5+2 negotiation format.
Simply said, Putin called Obama to make it quite clear that the Russian is nowhere close to de-escalating, and in fact is bringing even more attention to the old party line - that Russia is concerned about the living conditions of Russians and other "compatriots" in Ukraine. The implicit threat here is that should the neonazis continue to act with "rampant impunity" then Russia will have no choice but to intervene.
How about the flip side? Here is the White House's version of events from
The Hill
:
President Obama called on Russian President Vladimir Putin to pull back his troops from Ukraine's border on Friday during a phone call between the two leaders. Obama noted that the Ukrainian government has pursued "a restrained and de-escalatory approach" in the crisis, the White House said.




He urged Russia to support Ukraine's democratic process and to "avoid further provocations, including the buildup of forces on its border with Ukraine." The phone call, which was initiated by Putin, comes a day after Agence France-Presse reported nearly 100,000 Russian troops had lined up along their border with Ukraine, according to a Ukrainian official.




"President Putin called President Obama today to discuss the U.S. proposal for a diplomatic resolution to the crisis in Ukraine, which Secretary Kerry had again presented to Foreign Minister Lavrov at the meeting at the Hague earlier this week, and which we developed following U.S. consultations with our Ukrainian and European partners," the White House said in a statement.




...




Obama made it clear to Putin, the White House said, that de-escalation in the crisis can only happen if Russian pulls its troops back and doesn't take steps "to further violate Ukraine's territorial integrity and sovereignty."




During the phone call, Obama also reiterated the United States "strongly opposes" Russia's actions, which he said violated Ukraine's sovereignty. Obama also expressed this message to Russia in an interview that first aired on "CBS This Morning" on Friday.




Russia's troop buildup, Obama said in the interview, "may simply be an effort to intimidate Ukraine or it may be that they've got additional plans."
To summarize, Putin calls Obama to inform him, and thus the international community, just under what conditions Russia will continue to push on inside Ukraine - namely a real or false flag provocation by "extremists" against Russians, while Obama drones on, pun intended, about de-escalating and threatening with "costs." Sounds about right.
Russian push-back....
Sanctioned Russian Bank Shuts US Accounts To "Protect" Russian Clients
Submitted by Tyler Durden on 03/28/2014 10:18 -0400
The sanctioned Russian bank - Bank Rossiya - is "taking measures to protect its Russian clients" from potentially unfair actions by US banks by shutting correspondence accounts in the US. Furthermore, the bank, which is oh so grateful for the support of Vladimir Putin (who opened a personal account with the bank soon after the sanctions), added it will meet all obligations and will not need additional support as will concentrate only on its Russian clients and work only in Rubles.
*BANK ROSSIYA SAYS IT WILL ONLY WORK WITH RUBLES, ONLY IN RUSSIA
*BANK ROSSIYA SAYS IT'S TAKING MEASURES TO PROTECT CLIENTS
*BANK ROSSIYA TOLD U.S. BANKS IT WAS CLOSING CORRESPONDENT ACCTS
*BANK ROSSIYA SAYS WILL MEET OBLIGATIONS, DOESN'T NEED SUPPORT
*BANK ROSSIYA THANKS RUSSIAN PRESIDENT PUTIN FOR SUPPORT
In order to protect customers from fraud Bank foreign financial institutions AB "RUSSIA" decided to work exclusively on the domestic market and only one currency - the national currency of the Russian Federation - the ruble.
In this regard, a number of U.S. banks sent notification of the closure of correspondent accounts. In the near future similar notice will be sent to other foreign financial institutions.These changes in the Bank's work will not affect the implementation of the obligations of the Bank before its clients and partners.
All obligations of the Bank will perform on time and in full. Bank's activities are not in need of financial support, including from the state regulator.
AB "RUSSIA" will take part in thedevelopment and implementation of the national payment system and its activities will be focused exclusively by national rating agencies.
AB "RUSSIA" expresses sincere gratitude to the President of the Russian Federation and the Russian citizens for the Bank's credibility.
From earlier today.....
http://www.zerohedge.com/news/2014-03-28/its-ultranationalists-rage-ukraines-ousted-president-calls-regional-referendums
( Everything proceeding as Putin would have wished .... )
As Its Neonazis Rage, Ukraine's Ousted President Calls For Regional Referendums
Submitted by Tyler Durden on 03/28/2014 07:56 -0400
While the US and its allies are locked in a war of words which Russia has so far been completely ignoring, things continue to move both literally (along the Russian side of Ukraine's eastern border) and metaphorically. Overnight, ousted President Viktor Yanukovych has called for a national referendum to determine each region's "status within Ukraine". As a reminder, the Kremlin still refuses to accept the current Ukraine government, claiming it got there only after an illegitimate, violent overthrow of Yanukovich. "As a president who is with you with all my thoughts and soul, I urge every sensible citizen of Ukraine: Don't give in to impostors! Demand a referendum on the status of each region within Ukraine."
In his first comments since Crimea voted to become part of Russia, Mr Yanukovych denounced fresh presidential elections planned for 25 May.
BBC adds
that at the same time Russia's defense minister, Sergei Shoigu, said that all Ukrainian service personnel loyal to Kiev have now left Crimea and all military installations there are under Russian control.
And while the Russian noose continues to tighten, first around East Ukraine, it almost appears as if developments in Kiev are doing their best to help out Putin. Perhaps Kiev took a little too much to heart the statement by Schauble that Ukraine has Greece as a role model to look up to, because while it has skipped the entire economic collapse phase (for now), it has jumped straight to the infighting with its ultra-nationalist, far-right "Right Sector" elements, which were certainly one of the main factors for the ascent of the current acting government and the overthrow of the last one.
FT adds
that the ex-president's call, reported by Russian media, came as members of a radical rightwing fringe group, Right Sector, staged a second protest outside Kiev's parliament in little more than 12 hours. The reason: Ukraine's interim President Olexander Turchynov has condemned the ultra-nationalist Right Sector, saying the group is bent on "destabilisation".
Right Sector activists blocked the parliament (Rada) building in Kiev on Thursday night and smashed windows. They blamed the interior minister for the killing of a Right Sector leader. From BBC:
At a parliament session on Friday, Mr Turchynov, called the Right Sector rally outside parliament "an attempt to destabilise the situation in Ukraine, in the very heart of Ukraine - Kiev. That is precisely the task that the Russian Federation's political leadership is giving to its special services".




Right Sector activists are furious over the death of Oleksandr Muzychko, better known as Sashko Bily, one of their leaders. The interior ministry said he died on Monday night in a shoot-out with police in a cafe in Rivne in western Ukraine.




A member of the far-right group in Rivne threatened revenge for the killing of Mr Muzychko.




"We will avenge ourselves on [Interior Minister] Arsen Avakov for the death of our brother. The shooting of Sashko Bily is a contract killing ordered by the minister," Right Sector member Roman Koval was quoted as saying by the Ukrayinska Pravda website.
Keep track of the internal strife as the Right Sector played a prominent role in the Kiev protests - and the clashes with police - which led to the removal of Mr Yanukovych from power. Its main support base is in western Ukraine. Should the government escalate its relations with the "Right Sector" the new government may be overthrown just as fast as its predecessor.
It has gotten so bad that Ukraine security officials, taking another page of the Greek playbook, are actively considering banning the "Right Sector."
RT reports
:
Following a siege of Kiev parliament building by the Right Sector nationalists, Ukraine's security officials have discussed banning the movement during an urgent security meeting, a source in Batkivshchina party told Ria. According to the source, the meeting was attended by the acting Interior Minister Arsen Avakov, National Security and Defense Council chief Andrey Parubiy, as well as Oleg Tyagnibok, the leader of nationalist Svoboda party.




During the meeting, Avakov suggested a complete ban of the organization given the radicalization of the Right Sector, the source said.




Parubiy was allegedly supportive of the idea of dismantling the neo-Nazi movement and said such a move would allow those present at the meeting to whitewash themselves of having any connections to the radicals, the source said. Tyagnibok reportedly did not take any sides.




According to the source, the proposal will be further discussed on Friday "within a wider circle."




Meanwhile on Friday, Verkhovna Rada is also expected to hold an emergency session to discuss the possibility of Avakov's resignation, after hundreds of Ukrainian nationalists gathered outside the parliament building threatening to storm it unless Avakov takes personal responsibility for the killing of one of their leaders and resigns.




The right-wing militant leader Muzychko, also known as Sashko Bilyi, was killed in a police raid against his gang in Rovno, western Ukraine.
It is here that Russia may suddenly have found an unwilling "the enemy of my enemy is my friend" ally. It perhaps explains why Russia was just cited as escalating the war of words yet again. Via Reuters:
SENIOR RUSSIAN SECURITY OFFICIAL TELLS PUTIN THERE HAS BEEN A SHARP INCREASE OF EXTERNAL THREATS TO RUSSIA FROM THE UNITED STATES AND ITS ALLIES - INTERFAX NEWS AGENCY
SECURITY OFFICIAL SAYS "LAWFUL DESIRE OF PEOPLES OF CRIMEA AND EASTERN UKRAINIAN REGIONS TO BE WITH RUSSIA IS CAUSING HYSTERIA IN THE UNITED STATES AND ITS ALLIES" - INTERFAX
SECURITY OFFICIAL SAYS WESTERN NATIONS SEEKING TO WEAKEN RUSSIAN INFLUENCE IN A VITALLY IMPORTANT REGION, RUSSIA TAKING "OFFENSIVE COUNTERINTELLIGENCE MEASURES" IN RESPONSE - INTERFAX
Last, and certainly least, there is Obama who said in a CBS interview that Russia "needs to move back the troops" from Ukraine border. Obama says Putin is "certainly misreading American foreign policy" adding that "we have no interest in encircling Russia."
The problem is that Russia certainly has an interest in encircling Ukraine: "You've seen a range of troops massing along that border under the guise of military exercises," Obama says "these are not what Russia would normally be doing."
Perhaps Obama should explain the whole "costs" thing again, because over a month in and Putin still hasn't quite understood it.
Ukrainian govt strained as presidential election looms
Published time: March 28, 2014 08:41
Formerly allied in desire to oust the president, Ukrainian politicians are increasingly at odds with each other as they keep an eye on highest office in the troubled country. But no one has the popular support needed to unite Ukraine.
The collective of contenders for the presidential regalia in Ukraine's election on May 25 is vast and varied. They range from the one of three formal leaders of the Maidan protest, Vitaly Kiltschko, to ex-PM and recently-released prisoner Yulia Tymoshenko, to radical nationalist leader Dmitry Yarosh.
The presidential campaign appears to be dissolving the shaky alliance which brought the opposition to power in Kiev, reports RT's Aleksey Yaroshevsky. Klitschko this week blasted the government, which is dominated by PM Arseny Yatsenyuk's Batkivshchina (Fatherland) Party, for inefficiency and said his Strike Party may seek the dismissal of acting President Aleksandr Turchinov, also a member of Batkivshchina.
Further evidence of an impending rift came last week, when Ukraine's National Security Council announced that Kiev will impose a visa regime with Russia. However, just hours later Yatsenyuk disavowed the statement, saying that he'd had to leave a council meeting early and the decision had been taken without him.
Meanwhile, the Ukrainian populace seems to be more-or-less disappointed in what the current political spectrum has to offer them.
A mid-March opinion poll showed that among potential presidential candidates the one with the highest approval rating has the support of just over one third of Ukrainians. Pyotr Poroshenko, a confectionery magnate, would score 36.2 percent of votes, according to the poll, and that rating is rising.
Interestingly, Poroshenko currently holds no public office and can distance himself from whatever unpopular decisions the authorities take. He also hasn't completed the paperwork needed to be registered as a presidential candidate.
Klitschko has a 12.9 percent approval rating, which is comparable with that of late-February. He's neck-and-neck with Tymoshenko, who has 12.0 percent. The candidate from the disgraced Party of Regions Sergey Tigipko scored 10 percent, while all other runners staying behind.
The campaign comes amid a looming default and new austerity measures the government takes to secure IMF loans. The candidates have to appeal to a polarized society, where many people no longer trust any politicians to represent their interests.
As the election draws near, the temptation for candidates to start the usual mudslinging and blame competitors for any ills in the country grows stronger.
US targets Russia with further sanctions
Published time: March 28, 2014 11:35
The United States is continuing to ratchet up its low-intensity sanctions regime against Russia, introducing measures that include a ban on exporting defense items and services to Russia to pressure Moscow over recent events in Ukraine.
US State Department spokeswoman Marie Harf told a news conference Thursday that the latest sanctions followed a Commerce Department ban on the export to Russia of "dual use" items that potentially have military applications.

"The State Department has also placed a hold on the issuance of licenses that would authorize the export of defense articles and defense services to Russia," she said.
Harf said the ban, introduced Monday, would remain in place until further notice.
When asked by a correspondent for the Itar-Tass news agency why two separate actions were taken over what essentially amounts to the same type of items, Harf replied that "we are talking about different categories of transfers (i.e. goods and services)."
Harf was unable to clarify which goods are specifically regulated by the US State Department and which by the Commerce Department.
Commerce's ban was first introduced nearly a month ago through its Bureau of Industry and Security (BIS) with next to no publicity.
"Since March 1, 2014, BIS has placed a hold on the issuance of licenses that would authorize the export or re-export of items to Russia," the notice says. "BIS will continue this practice until further notice," the bureau said in a notice published on its website this week.
According to a report by ForeignPolicy.com, BIS approved 1,832 export contracts to Russia for so-called dual use products like lasers and explosives in 2013. The deals were worth roughly $1.5 billion, $800 million of which was for devices vaguely characterized as "designed to initiate an energetic charge."
As FP notes, the efficacy of the suspension might explain why the move was not announced, as it will not revoke existing deals with the Russian military or Russian firms. Rather, it will block the approval of new deals. Since petrochemicals fall under the auspices of the BIS, US firms hoping to ship their oil and gas products to Russia could also be adversely affected by the ban.
House prepares fresh sanctions, threatens Russian arms exporter
Meanwhile, the US House of Representatives is also readying additional sanctions on Russian officials in addition to the 27 individuals sanctioned earlier this month, alongside Bank Rossiya.
The bill, which would impose additional asset freezes and visa bans on unspecified senior Russian officials, their close associates and family members, as well as corporations, passed 399-19.
Earlier Thursday, a group of US senators called on President Barack Obama to impose sanctions on Russia's defense sector, and more specifically, its state arms exporter Rosoboronexport.
"We call on you to cancel all existing (Pentagon) contracts with Rosoboronexport, as well as any plans for future deals, and impose sanctions to ban contracts with any company that cooperates with Rosoboronexport on military programs," Reuters cites Republican Senator John Cornyn of Texas and Senator Dan Coats of Indiana as saying in a letter to Obama.
The Pentagon has paid Rosoboronexport over $1 billion for Russian-made Mi-17 helicopters, which the US purchased for Afghan security forces.
"Rosoboronexport is an arm of the Russian government and a powerful instrument of Vladimir Putin's increasingly belligerent foreign policy, and it handles more than 80 percent of Russia's weapons exports," the senators wrote.
Coats had previously offered an amendment to a separate Ukrainian aid bill which was also passed by the US Senate on Thursday. The proposal sought to cut off all US business with Rosoboronexport. That amendment has so far not been acted upon.
The White House has offered no immediate comment on the senators' proposal.
'Everybody owns a piece of everything'
At a joint news conference with Italian PM Matteo Renzi, Obama said in Rome on Thursday that the US would further target Russia's military, energy and financial industries if Russian forces moved into Ukraine.
Obama admitted, however, that any effective sanctions regime would also come back to hurt the United States.
"None of them, to have a powerful impact on Russia, are going to have zero impact on us because Russia is part of the world economy," Obama said, adding: "Everybody owns a piece of everything."
The European Union, which annually exports upward of $120 billion in goods to Russia and is highly dependent on Russian gas exports, has taken a far more cautious approach. The EU has thus far proposed visa restrictions and asset freezes on 33 Russian citizens it holds responsible for an internationally contentious referendum in which Crimea voted to rejoin Russia, though economic sanctions are being resisted.
But on Friday Hungarian Prime Minister Viktor Orban said that economic sanctions would neither benefit Russia nor the EU, while officials from the EU's 11 ex-Communist states have said they would resist efforts to impose the next stage of sanctions, which would target trade and economic ties.
On Wednesday, German Chancellor Angela Merkel also said she was not ready to back economic sanctions against Russia, saying she is not interested in an escalation of tensions.
Meanwhile, Russian Economic Development Minister Alexei Ulyukayev admitted that private investment in the country had taken a hit over the past month.
"From the point of view of investors, it means taking a pause," The Moscow Times cited him as saying at an annual financial forum organized by the Moscow Stock Exchange. "People are not ready to make decisions about investing insofar as they assess the risks as unacceptable or assess the situation as unclear. This affects both domestic and foreign investors."
Capital flight is expected to reach $65 billion in the first quarter and could hit $100 billion by the end of the year, which Ulyukayev says would knock back GDP growth to 0.6 percent.
The government's current official forecast for economic growth in 2014 is 2.5 percent.
Ulyukayev said that mass infrastructure projects paid out of the country's $3 trillion ruble Federal Welfare Fund, expanding trade with Asia, and preferential purchases of Russian-made goods for government contracts were means to fortify Russia's economy.
On Thursday, the UN General Assembly overwhelmingly voted for a resolution submitted by Ukraine denouncing the referendum in Crimea that made the Black Sea peninsula an integral part of the Russian Federation.
Following the vote, Vitaly Churkin, Russian Ambassador to the UN, said the vote proved that Russia was not isolated in its stance on the Ukraine crisis.
"Very many countries complained that they were undergoing colossal pressure on the part of Western powers to vote in support of that resolution," Churkin told journalists after the vote, adding that he believes the pressure "produced a certain effect."
A total of 100 UN member countries voted in favor of the resolution, while 11 voted against and 58 abstained. Only 168 out of 193 UN member states were present at the General Assembly in New York.
Anti - War.......
More postcards from the edge.....
No Referendum at All Actually Took Place
by Jason Ditz, March 27, 2014
President Obama's recent speeches condemning the Crimean secession as much worse than anything else in recent history have raised a lot of eyebrows, as yesterday he bizarrely tried to portray the bloody
US occupation of Iraq as much less of a deal
.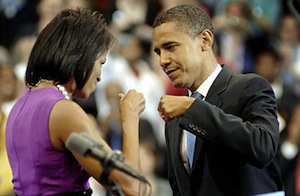 But Obama appears now to be inventing events wholesale to try to rebrand them, claiming that in contrast to the Crimean secession, Kosovo seceded from Serbia after a referendum organized "
in careful cooperation with the United Nations
."
While Iraq may have been a bizarrely skewed interpretation of what happened, Kosovo is just a flat out lie. There was no referendum, UN organized or not, at any point around the 1999 NATO invasion of Kosovo through the 2001 imposition of secession and the 2008 declaration of independence.
Kosovo's provincial assembly did hold a referendum on the possibility of secession in 1991, but it was not done with UN backing, nor did the US or anyone else even recognize the result. Albania was the long state to recognize the vote, and it was never cited as justification in NATO's 1999 war.
The only other referendum to take place in Kosovo came in 2012, under Obama's watch. In that vote, 99% of Kosovar Serbs in several northern districts voted against being part of an independent Kosovo. As with the 1991 vote, the US rejected its validity.
Somewhere Between 20,000 and 100,000 Russian Troops on Border
by Jason Ditz, March 27, 2014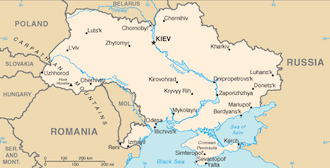 The official Pentagon estimate remains 20,000 Russian troops along the Ukraine frontier, engaged in training exercises in the area. Yet the numbers are constantly being challenged as insufficiently scary, and others are suggesting much grander figures.
Pentagon officials were reportedly skeptical of the claims, which they said sound much too high. Russia assured the Pentagon last week that they don't intend to invade Ukraine.
Obama Vows 'More Consequences for the Russian Economy'
by Jason Ditz, March 27, 2014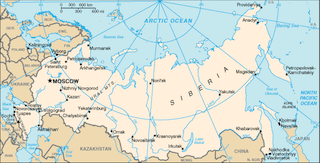 President Obama addressed the matter, saying "isolation will deepen, sanctions will increase and there will be more consequences for the Russian economy."
Though the US seems up for whatever, their trade with Russia is extremely limited, so they have few options to do anything themselves. The EU has much bigger trade ties with Russia, with nations like Germany hugely dependent on them for energy supplies.
Many in the EU are pretty supportive of the idea of more sanctions, but any such move needs to be unanimous, and several nations,
led by Austria
, are averse to the idea of more sanctions, fearing they will harm the European economy more than Russia's.