Later day news.....
Ukraine urges Right Sector to vacate its Kiev HQ after downtown shootout injures 3
Published time: March 31, 2014 23:58
Ukraine's acting interior minister urged the far-right group Right Sector to vacate its HQ in Kiev after a downtown shootout instigated by one of its members injured three, including deputy mayor Bogdan Dubas.
Kiev's 'Dnepr' hotel, which serves as headquarters for the Right Sector movement, has been surrounded by police after members of the group retreated there following a shootout in the center of Ukraine's capital, not far from the landmark Maidan (Independence Square).
Earlier, a Right Sector member opened fire by the 'Mafia' restaurant on the Kreschatyk Street, Interior Minister Arsen Avakov stated on his Facebook page. All of the injured have been transferred to hospital, two of them sustained serious wounds. The suspect has been detained.
Kiev city administration confirmed that deputy mayor Dubas was injured, adding that he just happened to be passing by in the area at the moment of the shootout. The other injured were members of Maidan self-defense force.
Police have been negotiating with the Right Sector at the hotel, urging the members to put down their arms and vacate the premises. Avakov called on members to leave the hotel by morning.
The gunman and a group of his supporters stormed the restaurant and barricaded themselves in one of the rooms. Radicals refused to surrender the attacker.
Before the arrival of the police, heavily armed men from the Right Sector drove up to the restaurant and provided the shooter with passage out of the place and escorted him to the hotel 'Dnepr,' Avakov said.
Earlier, Avakov stated that he was intimidated by the Right Sector with revenge threats. Over 1,500 nationalists from the Right Sector circled the Ukrainian parliament in Kiev threatening to storm it on Thursday if Avakov did not resign.
Avakov stated that he will pursue justice even if it means facing resignation in the future, adding that he will continue the fight.
The Right Sector movement first emerged at the end of November 2013 supporting pro-EU protests on Kiev's Independence Square (Maidan). The movement is headed by Dmitry Yarosh. In March the ultra-nationalist movement decided to become a political party, nominating Yarosh for president.
Russia put Yarosh on an international wanted list and charged him with inciting terrorism after he urged Chechen terrorist leader Doku Umarov to launch attacks on Russia over the Ukrainian conflict. The far-right leader has also threatened to destroy Russian pipelines on Ukrainian territory.
Yarosh has also demanded Avakov's resignation of and the arrest of security officers after a police raid against the gang of notorious radical militant Aleksandr Muzychko resulted in his death.
Right Sector fighters were also active in the violence which triggered the ouster of President Viktor Yanukovich. The group's fighters used clubs, petrol bombs and firearms against Ukrainian police and have been seen wearing neo-fascist insignia.


Plan Likely to Include Military Aid for Ukraine
by Jason Ditz, March 31, 2014
NATO's Foreign Ministers
are scheduled to meet in Brussels
on Tuesday to discuss the details of a planned military escalation in Eastern Europe, including new deployments in the area, more air patrols, and likely military aid to the Ukraine.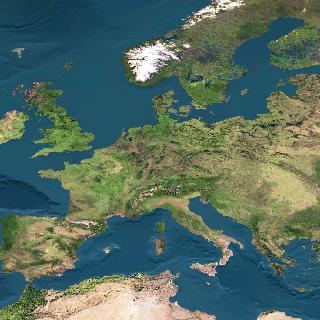 The meeting comes after a solid week of talks by hawkish NATO members playing up the need for more troops in Eastern Europe, and fretting from the nation's eastern members about Russia invading them out of the blue.
The story of Russian troops poised to pour into Ukraine, and eventually taking out half of Europe, was farcical in the first place, and as
Russia redeploys troops
away from the border, the story doesn't hold water. The plans for military build-up have not changed though.
Nigel Farage: Europe Has "Blood On Its Hands" Over Ukraine
Submitted by Tyler Durden on 03/31/2014 20:06 -0400
"We should hang our heads in shame,"
UKIP's Nigel Farage blasted during last week's debate
with Britain's Deputy PM Nick Clegg, adding that it was the British government that had encouraged the EU to pursue "imperialist, expansionist" ambitions in Ukraine. Clegg's comments on how the EU had turned "fascist dictatorships" in eastern Europe into democracies were met with derision from Farage who exclaimed, "
we've given a false series of hopes to a group of people in western Ukraine and so geed up were they that they, actually, toppled their own elected leader
."
When the debate touched upon events in Ukraine, Clegg said that he was proud of the EU for reaching out to ex-Communist states in Eastern Europe and former "fascist dictatorships" on the Mediterranean.




Those states only managed to turn into "democracies because they became part of the family of nations within the EU," Clegg said.




But Farage responded with a completely opposite stance toward the armed coup that ousted Ukrainian president Viktor Yanukovich in late February.




"We should hang our heads in shame," Farage said, adding that it was the British government that had encouraged the EU to pursue "imperialist, expansionist" ambitions in Ukraine.




"We've given a false series of hopes to a group of people in western Ukraine and so geed up were they that they, actually, toppled their own elected leader," he said.




With over 100 people killed during the Maidan standoff in Kiev, the European Union "does have blood on its hands" over Ukraine, Farage said.




"I don't want a European army, navy, air force or a European foreign policy. It has not been a thing for good in the Ukraine," he said.
Farage won the debate; but...
The deputy PM accepted defeat as he appeared on LBC's weekly phone-in Friday morning, but hurried to make up for it by attacking Farage over his remarks on Ukraine.
Clegg said he was "extraordinarily surprised, if not shocked" to hear the claim that the EU was responsible for the bloodshed in Ukraine.
"To suggest that somehow it is the EU's fault that the Ukrainian people rose up, as many did on the streets of Kiev, against their government seeking to claim greater democracy, greater freedom, is such a perverse way of looking at things," he said.
Clegg said the UKIP leader's words showed "quite how extreme people can be… when their loathing of the EU becomes so all-consuming that they even end up siding with Vladimir Putin in order to make their point."
Clegg promised that he would raise Ukraine again in his second televised debate with Farage, due to take place next week.
We look forward to Nigel Farage's rebuttal to the status quo vigilantism once again...
and...
Russian Platoon Withdrawing From Ukrainian Border, Russian Defense Ministry Says
Submitted by Tyler Durden on 03/31/2014 10:22 -0400
Overnight,
AFP reported
that Russian forces have begun a gradual withdrawal from the Ukrainian border, citing a Russian defense ministry official. "In recent days, the Russian forces have been gradually withdrawing from the border," the Ukrainian defence ministry's general staff spokesman Oleksiy Dmytrashkivskiy said in a telephone interview. Moments ago, Reuters confirmed this story:
RUSSIAN DEFENCE MINISTRY SAYS ONE INFANTRY BATTALION IS WITHDRAWING FROM REGION NEAR UKRAINIAN BORDER - RUSSIAN STATE NEWS AGENCIES
And Bloomberg added:
RUSSIA: PLATOON HEADING BACK TO SAMARA REGION FROM ROSTOV: RIA
RUSSIAN PLATOON RELOCATING AFTER DRILL IN ROSTOV REGION: RIA
So is Putin de-escalating, and now merely biding his time until the Ukraine elections when the population, suddenly facing 100% price increases in heating costs, capital controls, and a collapsed economy will have to empower the current government to continue the status quo? Or just another headfake to show that even Putin is malleable to "negotiations"? Or, as the official explanation says, it was merely the end of a drill, and the platoon will now be stationed elsewhere along the border?
Stay tuned to find out.
Morning news / Overnight entries.......
Lavrov Urges Wholesale Changes to Ukrainian Constitution
by Jason Ditz, March 30, 2014
Four-plus hours of "frank" closed-door negotiations between Secretary of State John Kerry and Russian Foreign Minister Sergey Lavrov
ended today with no deal,
and the only agreement was that the two sides
really want to
reach some sort of agreement.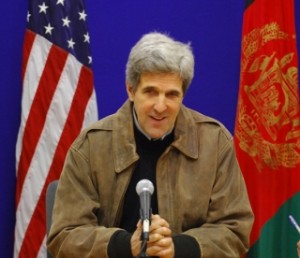 The issues are the same as ever, with the US demanding Russia withdraw from the Crimea, and insisting the protester-installed interim government is the "legitimate government" of Ukraine.
Russia, by contrast, insists the violent protests were tantamount to a coup, and its a
ridiculous double standard
to accept the process as legitimate while insisting the Crimean referendum on secession was not.
Lavrov, by contrast, doesn't see Crimea as something to be discussed at all anymore, and instead
urged wholesale changes
to the Ukrainian constitution, insisting the east-west divide in the nation means it simply can't function as a "unified" state anymore, and should reimagine itself as a loose federation of regions with more autonomy.
Urges Ukraine Constitutional Overhaul
by Jason Ditz, March 30, 2014
From its initial secession from the Soviet Union through today, Ukraine has been starkly divided philosophically along several fronts. From the pro-Russia east to the nationalist factions around Kiev to the pro-EU blocs around Lviv, that division is as dramatic today as ever.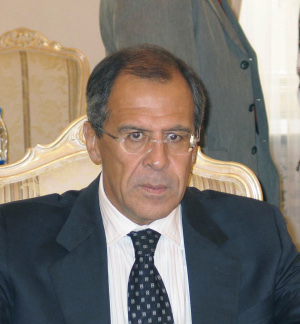 Russia's Foreign Minister, Sergey Lavrov, suggested today that the divisions are so dramatic that Ukraine
will never be able to function as a "unified" state
as presently constructed, and needs to look at a looser federal model.
It's certainly a problem that's recurred in Ukrainian politics throughout the years, but whichever side is in power insists this time will be different, and is unlikely to be willing to give up more autonomy to the provinces.
Russian officials are
pushing pretty hard to a constitutional overhaul
in Ukraine, but tellingly weren't so vocal about it until the ouster of the pro-Russian government. Any momentum among Western nations for reform, similarly, went out the window the moment violent protests put a pro-Western interim government in power in Kiev.
UKRAINE
An easy victory ahead for Poroshenko?
Now that Vitali Klitschko has withdrawn his bid for president in Ukraine, the vote is likely to come down to a race between Petro Poroshenko and Yulia Tymoshenko. But billionaire Petro Poroshenko has the lead - for now.
The boxing champ has
thrown in the towel
. Had he pushed through with a bid for president, Vitali Klitschko would have had very slim chances. Instead, he will seek election as mayor of the Ukrainian capital, Kyiv.
Klitschko's decision to support billionaire Petro Poroshenko in the presidential election is a "clever decision," said Kyryl Savin of the Green party-affiliated Heinrich Böll Foundation in Kyiv. In the last provisional voter polls, the politically inexperienced Klitschko's hopes were laid bare. "When the next opportunity arises, he'll probably put his hat in the ring for president or prime minister."
Tailwind for Poroshenko
For Poroshenko, Klitschko's support means additional momentum for his presidential campaign. In recent weeks, Poroshenko has achieved a good position in the polls that may now see a boost from members of Klitschko's Udar (Punch) party. That's important in part because Poroshenko's own small party, Solidarnist (Solidarity), has won few votes in past elections in Ukraine.
Poroshenko himself is considered to have a clean record. The "Chocolate Baron" is credited with generating his estimated 1.3 billion euro ($1.79 billion) fortune on his own. Starting by selling cocoa beans, he gradually incurred more and more candy factories and went on to found the branch heavyweight Roshen. Now, he also owns automobile and bus factories, a shipyard and the private TV station Channel 5.
While amassing his billions, Poroshenko seems to have stayed within the law, said Svitlana Zalishchuk, whose CHESNO ("Honest") non-profit put all of the presidential candidates under a microscope. "We couldn't find any instances of corruption," she said.
Furthermore, Zalishchuk said, the billionaire has operated relatively transparently in politics. "Last year, he published the names of his employees and the times he was available to speak with citizens. He just didn't publish his side income - that's the only negative that we could ascertain."
Political turncoat
Poroshenko's popularity apparently hasn't suffered as a result of the fact that he has switched parties multiple times since the beginning of his political career in the late 1990s. Initially, he was a supporter of then-President Leonid Kuchma. Together with Kuchma's protege, Viktor Yanukovych, he founded the Party of Regions, until he ultimately joined forces with the party's rival Viktor Yushchenko. Poroshenko was the sole oligarch to support the Orange Revolution and became foreign minister. When Yanukovych took power, Poroshenko briefly assumed leadership of the country's Economics Ministry. During the recent Maidan protests, Poroshenko sided with the opposition.
Savin sees this political flexibility as Poroshenko's survival strategy. "As a businessman with major concerns, it's best not to be on the side of the opposition, or your business will suffer." Savin didn't rule out the possibility that Poroshenko will also continue to change his positions in the future.
Rebuff to radical nationalists
The entrepreneur has clearly distanced himself right-wing extremists and their militant rhetoric against right-wing extremists. "I don't think he is going to play the radical nationalist card," said Savin. "On the contrary: He'll try to keep the country together somehow."
The polls indicate that Poroshenko enjoys popularity even in the pro-Russian, eastern parts of the country - in contrast to his rival Yulia Tymoshenko. Savin said that's partly due to the politician's wealth. "For eastern Ukrainian voters, that's a positive signal: 'He is one of us - or someone who is similar to our great leaders.'"
After a telephone recording emerged in which former Prime Minister Tymoshenko issued death threats against Russian President Vladimir Putin, her poll numbers have been plummeting. Does that mean Poroshenko can bank on an easy victory in the first round of the presidential election? Savin was skeptical, "Tymoshenko is known for running very good campaigns and being able to win votes. That's why I'm expecting a neck-to-neck race. It's very likely that both will go into the runoff vote."
Svitlana Zalishchuk, on the other hand, saw slim changes for the one-time icon of the Orange Revolution. "She is a politician of the past," she said. "Her era is over."
Eastern Europe knock on efforts from Ukraine....
DMs Want Large Deployments as Soon as Possible
by Jason Ditz, March 30, 2014
The secession and annexation of Crimea has been used as a catch-all excuse for myriad officials across the region to try to push their own pet agendas on the international community. Today, it's Latvia and Estonia's turn.
The tiny Baltic states are both pressing heavily for NATO to get more involved in operations in their countries, with each saying they need Western "boots on the ground" to stave off a Russian invasion.
Estonia sees Russia's airbase in Pskov as proof they are a target. By contrast, Russia portrayed the airbase as a counter to NATO's aggressive expansion in the region, incorporating the Baltics and courting other nations on the Russian frontier.
Latvian officials' view of the threat is even more bizarre, seeing their comparative tolerance of their ethnic Russian minority as a disadvantage compared to Estonia and Lithuania. Many locals, particularly Russians, find this a perplexing argument, noting relations with Russia seem just fine.
In the end, the talking points are being pushed by the defense ministers of two nations with trivially small militaries, who see hyping the threat and getting NATO troops into the country as a path to making their portfolios more relevant than they realistically deserve to be.
Vows Support for Moldova's 'Territorial Integrity'
by Jason Ditz, March 30, 2014
The State Department is using the Ukraine dispute as a chance to insinuate themselves deeper anywhere and everywhere, today pledging a $10 million increase in "border security" aid to Moldova.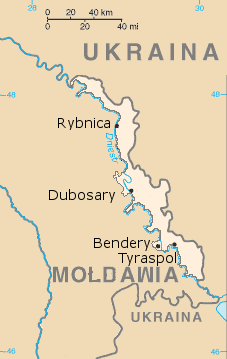 The pledge comes as Moldova considers an EU trade deal, which the US has made clear it expects Moldova to accept. A similar trade deal was rejected by Ukraine, leading to pro-West protests and regime change, and the new regime pretty much instantly signed the deal.
The State Department couched the aid as bolstering Moldova's "territorial integrity," as tensions continue to rise with breakaway border region Transnistria.
Western officials have tried to link Transnistria's long-standing efforts to secede with the recent Crimea secession, and have suggested Russia might somehow invade Moldova, which it doesn't border in the first place, as its "next stop" after annexing Crimea.
Gen. Breedlove to Push European Nations on Escalation
by Jason Ditz, March 30, 2014
NATO's Supreme Allied Commander for Europe Gen. Philip Breedlove has cut short his visit to the United States today, citing growing tensions in Eastern Europe and Russian "troop movements" near Ukraine.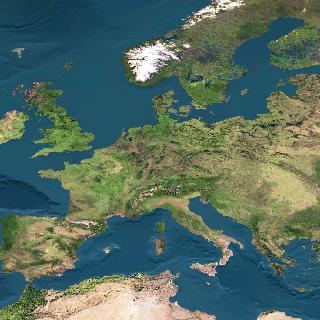 Breedlove, who is also the head of US European Command, was supposed to testify to Congress this week, but instead will be making the rounds in Europe, pushing theObama Administration's goal of more NATO troops in Eastern Europe.
Estimates on the number of Russian troops on Ukraine's frontier vary wildly, mostly dependent on how much someone is trying to play up the idea of an imminent invasion. Pentagon figures have remained roughly stable at around 35,000 to 40,000 however.
Russia has repeatedly promised everyone who has bothered to listen that he doesn't intend to invade eastern Ukraine, and that the deployments are part of training exercises in the area. Even if such an incursion were to happen, it would be a huge leap to imagine it leading to a Russian invasion of NATO member nations in eastern Europe, which is what the deployments aim to preclude.
Thousands Demand Right to Self-Determination
by Jason Ditz, March 30, 2014
Several thousand protesters from across the continent turned out today in the European Union capital city of Brussels. Several nations were represented, none of them currently recognized, and all had the same message: secession now.
Officials like to portray secession as a fringe tactic that comes up only in places like Crimea, and then only at the behest of a foreign power hoping to capitalize on it. That's less and less the case, as secession grows in appeal across Europe.
Scotland aims to separate from Britain, and Catalan hopes to leave Spain. Even Brussels itself is in the midst of a major secession fight, as Flanders hopes to reassert itself as an independent nation, with Brussels as its presumptive capital.
Italy is the king of secessionist movements though, with three distinct major movements going on at once. Venice has already held a referendum on resuming its independence, while Tyrol is mulling a similar division, and Sardinia hopes to go the route of Crimea, ditching Italy in favor of Switzerland.
At the core of all these movements is a single question: is there an inherent right to self-determination, or is secession only acceptable when the major world powers feel it is convenient. It's an argument that officials are likely to continue to bicker about, but which the secessionist movements see as obvious.
Govt Sees Ukraine as Chance to Increase Interventionist Role
by Jason Ditz, March 30, 2014
German officials have made no bones about wanting an interventionist foreign policy,despite repeated polls showing the public strongly opposed to overseas adventures.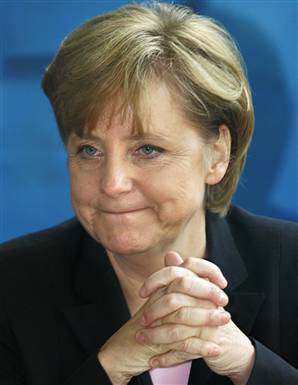 So when the Crimea dispute cropped up, it might as well have been Christmas for the Merkel government, which is now using it as leverage to push through plans for more operations abroad.
The target is eastern Europe, which has a long history of unpleasant military interactions with Germany, but where the Merkel government is planing to increase deployments, starting with warplanes to up patrols in the area.
This is being done nominally to "counter Russia," and Baltic states with little military of their own to oversee are only too eager to see foreign deployments there, a ticket to making their portfolios relevant.
So far, all of the aerial deployments to eastern Europe have just increased tensions, putting neighboring Belarus on edge, and leading them to encourage Russia to deployment more warplanes in Minsk to protect against NATO's expansion.