Bad weather hinders search for debris on Sunday .......
http://www.theguardian.com/world/2014/mar/23/bad-weather-hinders-search-missing-plane-mh370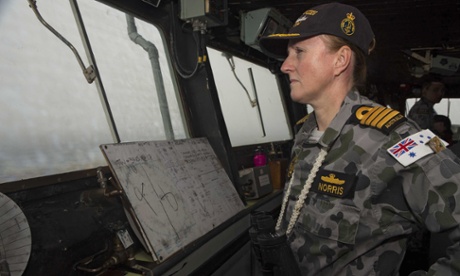 New images produced by a French satellite showed "potential objects" related to flight MH370 in the southern Indian Ocean, the Malaysian transport ministry said in a statement. "Malaysia immediately relayed these images to the Australian rescue co-ordination centre," it added.
The Australian prime minister, Tony Abbott, said on Sunday that while the findings were "credible leads" for those searching the so-called southern corridor identified by authorities as the plane's likeliest destination, they offered "no more than hope" at this stage.
"It is still too early to be definite, but obviously we have now had a number of very credible leads, and there is increasing hope, no more than hope … that we might be on the road to discovering what did happen to the aircraft," Abbott said, at a press conference in Papua New Guinea.
Sunday's search was frustrating because "there was cloud down to the surface and at times we were completely enclosed by cloud", Flight Lieutenant Russell Adams of the Royal Australian Air Force told the Associated Press at the base in Perth for planes working for the search mission.
Commander William Marks of the US Navy's Seventh Fleet, which is leading the American side of the search party, also stressed that the region of the ocean being searched remained vast.
"I can tell you that we are looking in something like the area between New York and California," he told ABC News, "and we just don't know where we should look."
A Malaysian official involved in the search mission was reported to have told the Associated Press that the objects spotted by the French satellite were about 930km (575 miles) north of those previously detected by China and Australia.
A US congressman on Sunday became the most senior American public figure to criticise the Malaysian government's handling of the crisis, urging authorities there to be more transparent with what they know and to share information more promptly.
"I wish it was better," Patrick Meehan, a Pennsylvania Republican who chairs the counter-terrorism and intelligence subcommittee of the House of Representatives homeland security committee, told CNN on Sunday, following reports of Chinese discontent about Malaysian co-operation.
"The reports that I'm getting are of frustration. We're invited in only a little bit. We have legats [legal attaches] there from the FBI and State Department, very small to the extent that we are asked. And there is concern.
Meehan went on: "I think across the board people are looking for more in the way of openness from the Malaysian government in terms of sharing the information they have in a timely manner."
The Malaysian transport ministry also said in its statement that the plane was still on course to Beijing when the last data was sent from its Acars (Aircraft Communications Addressing and Reporting System) at 1.07am. US officials last week briefed The New York Times that the route was reprogrammed before the Acars was shut down – further raising suspicions about the pilot and first officer.
"During Saturday's search activities the crew of a civil aircraft sent out by Amsa reported sighting a number of small objects with the naked eye, including a wooden pallet, within a radius of five kilometres," the statement said. The crew were unable to photograph the object.
In a briefing on Sunday, Mike Barton, Amsa's rescue coordination centre chief, said: "The use of wooden pallets is quite common in the industry … They're usually packed into another container, which is loaded in the belly of the aircraft."
Barton also said that the possible debris seen by the search aircraft also included "strapping belts of different lengths". Barton said a "methodical search" of the area was under way but that it "continues to change as the water movements change."
The series of announcements has seen a major concentration of effort to scour the southern Indian Ocean for the missing Boeing 777-200, which went missing after taking off from Kuala Lumpur bound for Beijing.
Malaysian authorities have said that they believe the plane was deliberately rerouted. Electronic signals sent from its engines are said to have indicated that it continued flying for more than six hours after it lost contact with the ground when two communications systems were shut down, about 40 minutes into the journey.
A senior aide to President Barack Obama stressed on Sunday that the US government had no extra information about the fate of the plane that it was holding back from the public.
"We do not know yet what happened to the plane, and why it happened," Tony Blinken, Obama's deputy national security adviser, told CNN. "Publicly or privately, we don't know."
The search area for Sunday has been split into two areas, to account for the possible drifts.
23 March 2014
| last updated at 05:23PM
UPDATE 7 (Day 16): MISSING MH370:

Ocean hunt focuses on pallet
PERTH, Australia: Planes and ships scrambled Sunday to find a pallet and other debris in a remote patch of the southern Indian Ocean to determine whether the objects were from the Malaysia Airlines jet that has been missing for more than two weeks.
The pallet was spotted by a search plane Saturday, but has not been closely examined. Wooden pallets are commonly used in shipping, but can also be used in cargo containers carried on planes.
It was the latest in a series of clues experts and searchers are trying to run down to solve the mystery of what happened to Flight 370 when it disappeared on March 8 with 239 people on board.
ike Barton, chief of Australian Maritime Safety Authority's rescue coordination centre, told reporters in Canberra, Australia, that the wooden pallet was spotted by a civilian search aircraft on Saturday , and it was surrounded by several other objects including what appeared to be strapping belts of different colours.
A New Zealand P3 Orion military plane was then sent to find it but failed, he said.
"So, we've gone back to that area again today to try and re-find it," Barton said. A merchant ship in the area has also been sent to try to identify the material.
"We went to some of the expert airlines and the use of wooden pallets is quite common in the industry," Barton said.
"They're usually packed into another container which is loaded in the belly of the aircraft. ... It's a possible lead, but we will need to be very certain that this is a pallet because pallets are used in the shipping industry as well."
Malaysia Airlines asked The Associated Press to submit questions via email for comment on whether Flight 370 had wooden pallets aboard when it disappeared. There was no immediate response.
When Brazilian searchers in 2009 were looking for debris from Air France Flight 447 after it mysteriously plunged into the Atlantic Ocean, the first thing they found was a wooden pallet.
The military first reported that the pallet came from the Air France flight, but then said six hours later that the plane had not been carrying any wooden pallets.
In Australia, eight search planes departed from a military base near Perth on Sunday to scour an area about 2,500 kilometers (1,550 miles) away in an extremely isolated part of the southern Indian Ocean.
Satellite images, the most recent released by China on Saturday, have showed large objects floating in the area that experts want to check to see if they came from the jet.
Air and sea searches since Thursday have not produced any results.
John Young, manager of the Australian Maritime Safety Authority's emergency response division, said Sunday's search was mainly relying on human eyes.
"Today is really a visual search again, and visual searches take some time. They can be difficult," he said.
Barton said while the weather was not as good at the start of the day with sea fog and low cloud, it was clearing up later Sunday.
Despite the frustrating lack of answers, Australian Prime Minister Tony Abbott was upbeat.
"Obviously we have now had a number of very credible leads and there is increasing hope — no more than hope, no more than hope — that we might be on the road to discovering what did happen to this ill-fated aircraft," Abbott told reporters in Papua New Guinea.
The Australian Maritime Safety Authority said it had refined the search based on the latest clue from the Chinese satellite showing an object that appeared to be 22 meters (72 feet) by 13 meters (43 feet). It said the object's position also fell within Saturday's search area but it had not been sighted.
Sunday's search has been split into two areas within the same proximity covering 59,000 square kilometers (22,800 square miles). These areas have been determined by drift modelling, the AMSA said.
Malaysian Defence Minister Datuk Seri Hishammuddin Hussein put a message on his Twitter account Sunday asking those in churches around the country to offer a "prayer please" for the passengers and crew on Fight 370.
More than 300 Malaysian cycling enthusiasts rode their bikes to the Kuala Lumpur airport to remember the people onboard the jet. The cyclists decorated the bikes with small Malaysian flags and stickers that read "Pray for MH370."
The latest satellite image is another clue in the baffling search for Flight 370, which dropped off air traffic control screens March 8 over the Gulf of Thailand with 239 people on board.
"China hopes that these data will be helpful for searching and rescuing efforts," Chinese Foreign Ministry spokesman Hong Lei said in a statement.
The missing plane, which had been bound for Beijing, carried 153 Chinese passengers.
After about a week of confusion, Malaysian authorities said pings sent by the Boeing 777-200 for several hours after it disappeared indicated that the plane ended up in one of two huge arcs: a northern corridor stretching from Malaysia to Central Asia, or a southern corridor that stretches toward Antarctica.
The discovery of the initial two objects by a satellite led several countries to send planes and ships to a stretch of the ocean southwest of Australia.
Two military planes from China have arrived in Perth, and the AMSA said they would join the search on Monday. They join Australian, New Zealand and U.S. aircraft. Japanese planes are also expected soon.
Because the search area is a four-hour flight from land, some of the planes can search for about only two hours before they must fly back. Others may be able to stay for up to five hours before heading back to the base.
Malaysian authorities have not ruled out any possible explanation for what happened to the jet, but have said the evidence so far suggests it was deliberately turned back across Malaysia to the Strait of Malacca, with its communications systems disabled.
They are unsure what happened next.
Police are considering the possibilities of hijacking, sabotage, terrorism or issues related to the mental health of the pilots or anyone else on board. --AP


UPDATE 8 (Day 16): MISSING MH370:

Ministry of Transport's statement
KUALA LUMPUR: MH370 Press statement by Ministry of Transport
1. Search and rescue operational update
a. The search and rescue operation remains an international effort, co-ordinated by Malaysia. A number of countries are leading in their respective search areas and all countries involved are displaying unprecedented levels of co-operation.
b. This morning, Malaysia received new satellite images from the French authorities showing potential objects in the vicinity of the southern corridor. Malaysia immediately relayed these images to the Australian rescue co-ordination centre.
c. Two Chinese Ilyushin IL-76s have arrived in Perth, and will depart for the search and rescue operation tomorrow at 05:00 and 06:00.
d. Two Japanese P3 Orions today left Subang airport for Perth.
e. The Australian rescue co-ordination centre will deploy eight aircraft (four military and four civilian) to the southern corridor today, to conduct visual searching.
f. The Australian Defence Vessel 'Ocean Shield', which has a sub-sea remotely operated vehicle, is currently en route to the southern corridor.
g. As of 2:30pm Malaysia time, Australian officials have informed us that they have not made any new sightings regarding MH370.
h. One Indian Navy P8 Poseidon and one Indian Air Force C130 left Subang airport today to join the search and rescue operation in the northern part of the southern corridor, which is being led by Indonesia.
i. A number of other sorties from Subang airport to the southern corridor were cancelled today due to bad weather caused by tropical cyclone Gillian.
j. Australia, China and France have now released satellite images that show potential objects, which may be related to MH370, in the vicinity of the southern corridor. All this information has been forwarded to Australia, as the lead country in the area of concern.
2. Family briefing
a. The Malaysian high level team started a briefing in Beijing this morning for relatives of those on board MH370. The meeting lasted more than 6 hours. This is the third such meeting that has been held. The team presented information to the relatives and answered questions. The Government wishes to reiterate its commitment and continued engagement with the relatives of those on board MH370.
3. Update on ACARS transmission
a. The last ACARS transmission, sent at 1.07am, showed nothing unusual. The 1.07am transmission showed a normal routing all the way to Beijing.
Sunday, 23 March 2014 17:59
MH370 TERROR LINK? 'MYSTERY WOMAN' called pilot from mobile phone bought with FAKE ID
Written by Simon Parry
THE captain of missing Malaysia Airlines flight MH370 received a two-minute call shortly before takeoff from a mystery woman using a mobile phone number obtained under a false identity.
It was one of the last calls made to or from the mobile of Captain Zaharie Ahmad Shah in the hours before his Boeing 777 left Kuala Lumpur 16 days ago.
Investigators are treating it as potentially significant because anyone buying a pay-as-you-go SIM card in Malaysia has to fill out a form giving their identity card or passport number.
You Tube tribute of Malaysian Airlines pilot Captain Zaharie Ahmad Shah, posted by his family. Source: YouTube
CCTV footage captures Captain Zaharie Ahmad Shah, pilot of the Boeing 777 flight, being frisked while walking through security at Kuala Lumpar International Airport. Source: YouTube
Introduced as an anti-terrorism measure following 9/11, this ensures that every number is registered to a traceable person.
But in this case police traced the number to a shop selling SIM cards in Kuala Lumpur. They found that it had been bought 'very recently' by someone who gave a woman's name — but was using a false identity.
You Tube tribute to Malaysian Airlines pilot Captain Zaharie Ahmad Shah by his family. Source: YouTube
The discovery raises fears of a possible link between Captain Zaharie, 53, and terror groups whose members routinely use untraceable SIM cards. Everyone else who spoke to the pilot on his phone in the hours before the flight took off has already been interviewed.
Investigators to question pilot's wife
In a separate development, The Mail on Sunday has learned that investigators are now poised to question Captain Shah's estranged wife in detail.
They have waited two weeks out of respect, but will now begin formally interviewing Faizah Khan following pressure from FBI agents assisting the inquiry.
Although the couple — who have three children — were separated, they had been living under the same roof. A source said: 'Faizah has been spoken to gently by officers but she has not been questioned in detail to establish her husband's behaviour and state of mind in the days leading to the incident.
Captain Zaharie Ahmad Shah's family will now be interviewed. Source: Supplied
"This is partly for cultural reasons. It is not considered appropriate in Malaysia to subject people in situations of terrible bereavement to the stress of intensive questioning."
The softly-softly approach has been challenged by the team of FBI agents working with Malaysian police. They have pointed out that she may hold 'vital clues and information' to Zaharie's mental state.
"The whole world is looking for this missing plane and the person who arguably knows most about the state of mind of the man who captained the plane is being left alone," said a source close to the FBI team.
Phone records reportedly show a final call was made by Captain Shah. Source: YouTube
The source added: "If we want to eliminate the chief pilot from the inquiry, we must interview her in detail to find out what his state of mind was." The mystery caller emerged when Malaysian investigators examined the phone records of both Zaharie and his copilot, 27-year-old Fariq Abdul Hamid. Investigators were keen to trace the caller and interview them, although they have stressed that the fact the SIM card was registered to a non-existent ID card does not necessarily indicate a criminal or terrorist connection.
Political activists in Malaysia sometimes use SIM cards bought with bogus identity cards if they fear that their phones may be bugged by the country's authoritarian ruling party.
He was an avid supporter of Malaysia's opposition leader who was recently jailed. Source: Supplied
Zaharie is an avid supporter of opposition leader Anwar Ibrahim, a distant relative, and may have attended a controversial court hearing where Anwar was jailed for five years. It took place only a few hours before the flight. The timing of the call has intensified scrutiny on Zaharie as investigators struggle to establish whether the cockpit crew, a catastrophic accident or hijackers are to blame for Flight MH370's disappearance.
His personal flight simulator may hold keys to what happened on MH370. Source: Facebook
Meanwhile FBI experts in the US are continuing to examine the hard drive of a flight simulator seized from Zaharie's home after it emerged that programs he used on it had been deleted. Zaharie used the home flight simulator to practise extreme landings, including on remote Indian Ocean islands such as the US air base in Diego Garcia, investigators have revealed.
The hard drive was flown to the FBI laboratory in Quantico, Virginia, at the end of last week after Malaysian investigators failed to retrieve the deleted files, which they suspect may have been 'buried' in an elaborate process to cover the user's tracks.
The pilot's home has been searched. Source: AFP
The delay in handing the computer hard drive to the FBI has proved to be a source of friction between the Malaysian and US investigators, the source close to the FBI said, adding: 'We have the technology to do this work quickly and effectively and they simply don't.' Malaysia's acting transport minister Hishammuddin Hussein yesterday said investigators are coming under increasing pressure as they are aware that time is running out — the black box voice and data recorder only transmits an electronic signal for about 30 days before its battery runs out. But he claimed a thorough investigation of the plane's cargo manifest had not shown "any link to anything that may have contribution to the plane's disappearance". - news.com.au
Sunday, 23 March 2014 18:27
M'sian cops deny 'mystery woman' called Capt Zaharie report
Malaysian police tonight denied that a mystery phone call was made to Captain Zaharie Ahmad Shah, the pilot of the missing plane.
It was reported earlier that a mystery woman called the captain before take-off, raising fears about his motives.
The Mail Online reported that the captain's phone records revealed he took a two-minute phone call from a woman using a mobile phone number obtained under a false identity.
But Assistant Commissioner Datin Asmawati Ahmad dismissed the report as "mere speculations".
"Please be advised that the Royal Malaysia Police take no responsibility over the dissemination of such information which originates from unnamed and unverified sources. The news in the tabloid are mere speculations," Asst Comm Ahmad said in a statement.
"We would like to draw your kind attention to the fact that the news was picked up from a foreign tabloid which has no exclusive rights to the details of our investigations.
"Secondly the IGP has never issued any public statement that categorically places the MH370 investigation under an act of terrorism." - news corp australia
More data ... the Chinese satellite image of an object spotted in the Indian Ocean.
Source: Supplied
Sunday, 23 March 2014 08:43
FOCUS of investigators still on 'DELIBERATE ACT' by pilots
Authorities investigating the disappearance of Flight MH370 have narrowed their probe to the aircraft's two pilots following an extensive analysis of data from the plane.
Senior sources involved in the investigation told The Telegraph that they remained certain the disappearance of the Boeing 777 was as a result of a "deliberate act" by a "person or persons on board".
Two weeks after the plane vanished, investigators have largely ruled out the possibility that the Malaysia Airlines flight might have suffered a fire that knocked out all communication systems and killed the pilots. The plane would then have had to fly on autopilot until it ran out of fuel and before any Mayday message could be sent.
But they are doubtful whether a passenger could have seized control of the aircraft, after a study of transcripts between air traffic control and the co-pilot suggested a would-be hijacker would have had only a two-minute window of opportunity.
That leaves inquiries increasingly focused on the two pilots - Captain Zaharie Shah Ahmed, 53, and his co-pilot Fariq Abdul Hamid, 27.
In a further dramatic day, it also emerged:
• possible wreckage from MH370 was spotted in the Indian Ocean by a Chinese satellite
• the alleged debris was just 75 miles west of a spot where Australia had reported an earlier sighting
• the recovery operation risked being severely hampered by a cyclone closing in on the search area
• police in China had to protect Malaysia officials who were rushed by angry relatives in Beijing who accused them of withholding information
A source close to the investigation said: "We're still on the notion of a deliberate act, but who it was is unknown and for what reason is unknown. The finger of suspicion is pointing towards the pilots.
"The pilots were only seriously investigated after the view emerged that someone on board did something deliberate rather than it being an accident."
The source said that "the most plausible" explanation after two weeks' inquiries is that the pilots, either in concert or alone, proceeded to lock themselves into the cockpit and hijack the flight. They then steered the Boeing 777 and its 239 passengers and crew into remote southern waters in the Indian Ocean.
Foreign intelligence agencies last week completed a second round of vetting of each of the passengers, including two Iranians travelling on false passports, and cleared them all. Only a Russian passenger – who is not believed to be suspicious – apparently remained to be fully vetted, because authorities there have been preoccupied with the crisis in Crimea. Ukraine finally vetted its two passengers earlier last week.
The transcript of exchanges between the pilots and air traffic control, which has been obtained by The Telegraph, has been the focus of the investigation - in particular the 14 minutes between 1.07am and 1.21am, during which the first signs emerged that something was amiss aboard MH370.
At 1.07am, 26 minutes after take off, the plane's Acars signalling device sent its last message before being disabled at some point in the next half an hour. The device was timed to send a signal every 30 minutes.
Then at 1.19am, Hamid, the co-pilot, spoke his last known message of "All right, good night" to air traffic control in Malaysia as the plane shifted into Vietnamese airspace. Investigators are still completing analysis of Hamid's voice pattern to determine whether the 27-year-old, who was planning to marry his 26-year-old pilot girlfriend, was being coerced or was speaking under duress.
Two minutes after the final message at 1.21am, the plane's transponder was turned off, apparently deliberately disabled. MH370 slipped off Malaysian radar screens nine minutes later and it never made it on to those of Vietnam. Instead, the plane took a sharp and unexpected turn westward and flew silently for almost seven hours, probably in a southerly direction.
If passengers had seized control of the plane, they would likely have done so in the two-minute window between the point when Hamid spoke to air traffic control and the moment the transponder was switched off.
Aside from a glimpse on Malaysian military radars, which showed the plane had steered wildly off course, MH370 has not been seen since.
As yet, however, police have found no evidence of a plot cooked up by the pilots or of signs that either man had psychological problems.
Malaysian police are hoping vital clues may emerge from Zaharie's three-screen home flight simulator, a much-loved device on which he played three games: Flight Simulator X, Flight Simulator 9 and X-Plane 10.
The bizarre westward turn by MH370 while above the Gulf of Thailand took the plane onto routes that Malaysia Airlines does not fly; if the plane, as is believed, ended up in the southern Indian Ocean, neither pilot had previously steered a plane there.
On Feb 3, apparently some weeks before he would have been aware of the flight details for MH370, Zaharie deleted the game logs from his simulator. It is believed he practised on five runways across the Indian Ocean.
Malaysian criminal investigators called in FBI forensic experts to try to recover the files but early assessments have found nothing suspicious. A complete copy of the machine's hard drive has been sent to the US for further investigation.
On Saturday, the search for the aircraft remained focused on a remote corner of the Indian Ocean after the release of images taken from Chinese satellites suggesting a sighting of one large piece of possible debris.
The object, around 74ft long and 43ft wide, was spotted early on March 18 about 75 miles south-west of a location where possible debris was sighted by another satellite on March 16, in the remote ocean 1,200 miles off the coast of western Australia.
The Chinese sighting was dramatically revealed by Hishammuddin Hussein, Malaysia's defence minister and acting transport minister, who was handed a note containing details midway through a press conference in Kuala Lumpur.
"Chinese ships have been dispatched to the area," Mr Hishammuddin said, after holding up the note to photographers.
China said an image of the object had been captured by its high-definition earth observation satellite, "Gaofen-1". The location was south by west of the possible debris spotted by Australia two days earlier.
Confusingly, however, the strong ocean currents in this area would tend to push any floating items in an easterly direction, raising questions over whether the separate sightings could both involve objects with the same origin.
Six aircraft and two merchant ships have been scouring the area, but there were no reports of any wreckage being found.
"Even though this is not a definite lead, it is probably more solid than any other lead around the world and that is why so much effort and interest is being put into this search," said Warren Truss, Australia's deputy prime minister.
Aircraft and ships have also renewed the search in the Andaman Sea between India and Thailand, going over areas in the northern corridor.
The Pentagon said it was considering a request from Malaysia for sonar equipment. The P-8 and P-3 spy planes, which the United States is already deploying in the search, also carry "sonobuoys" that are dropped into the sea and use sonar signals to search the waters below.
As the hunt went on, the relatives of the missing grew increasingly impatient. In a statement released yesterday, relatives in Beijing accused a Malaysian delegation of "concealing the truth" and "making fools" out of the families. Out of 239 people on board, 153 were Chinese citizens.
"This kind of conduct neglects the lives of all the passengers, shows contempt for all their families, and even more, tramples on the dignity of Chinese people and the Chinese government," they said.
During the meeting, police were forced to intervene as relatives of the Chinese passengers rushed towards Malaysian officials, shouting: "Government of Malaysia, tell us the truth! Give us back our loved ones!"
Wang Zheng, a 30-year-old IT engineer from Beijing, who has waited over two weeks for word of his father and mother, Wang Linshi and Xiong Yunming, said: "Biggest of all is the emotional turmoil I've been going through. I can't eat, I can't sleep. I've been dreaming of my parents every day. We're exhausted."
He echoed the concerns of all the anxious families, adding: "Why did the plane fly so far away? Are the people still alive? Is this new piece of information reliable? We feel they're hiding something from us."
In Kuala Lumpur, Mr Hishammuddin called on "all parties to be understanding during this extraordinary and difficult time".
But back in Beijing, Nan Jinyan, sister-in-law of missing passenger Yan Ling, a 29-year-old engineer, said: "If they can't offer something firm, they ought to just shut up.
"I'm psychologically prepared for the worst and I know the chances of them coming back alive are extremely small. I never imagined a disaster like this would befall our family, but life has to continue." -www.telegraph.co.uk