By Pam Martens and Russ Martens: March 24, 2014
Families of young JPMorgan Chase workers
who have experienced tragic deaths
over the past four months, have been kept in the dark on many details, including the fact that the bank most likely held a life insurance policy on their loved one – payable to itself. Banks in the U.S., as well as other corporations, are allowed to make multi-billion dollar wagers that their profits from life insurance policies on employees will outstrip the cost of paying premiums and other fees. Early deaths help those wagers pay off.
According to the December 31, 2013 financial filing known as the Call Report that JPMorgan made with Federal regulators, it has tied up $10.4 billion in illiquid, long term bets on the death of a large segment of its employees.
The program is known among regulators as Bank Owned Life Insurance or BOLI. Federal regulators specifically exempted BOLI in passing the final version of the Volcker Rule in December of last year which disallowed most proprietary trading or betting for the house. Regulators stated in the rule that "Rather, these accounts permit the banking entity to effectively hedge and cover costs of providing benefits to employees through insurance policies related to key employees." We have italicized the word "key" because regulators know very well from financial filings that the country's mega banks are not just insuring key employees but a broad-base of their employees.
Just four of the largest U.S. banks, JPMorgan Chase, Bank of America, Wells Fargo and Citigroup hold over $53 billion in investments in BOLI according to 2013 year-end Call Reports. Death benefits from life insurance is purchased at a multiple to the amount of the investments, meaning that $53 billion is easily enough to buy $1 million life insurance policies on 159,000 employees, and potentially a great deal more. Industry experts estimate that the total face amount of life insurance held by all banks in the U.S. on their employees now exceeds half a trillion dollars.
When the General Accountability Office (GAO) looked into the matter for Congress in 2003 and 2004, it found the insidious practice of continuing the life insurance even after the employee had left the company – nullifying any ability to consider him or her a "key" to the business. The GAO wrote: "Unless prohibited by state law, businesses can retain ownership of these policies regardless of whether the employment relationship has ended." The GAO found that multiple companies held life insurance policies on the same individual.
In 2006, Congress passed the Pension Protection Act which included a section on these policies. Instead of outlawing BOLI and its corporate sibling, Corporate Owned Life Insurance (COLI), Congress grandfathered all of the millions of previously issued policies while tweaking a few tax and reporting rules.
One bedrock of insurance law dating back to the 19th Century is that a party must have an insurable interest in the life of another person in order to take out an insurance policy. The U.S. Supreme Court held in Warnock v. Davis in 1881 that "in all cases there must be a reasonable ground, founded upon the relations of the parties to each other, either pecuniary or of blood or affinity, to expect some benefit or advantage from the continuance of the life of the assured. Otherwise the contract is a mere wager, by which the party taking the policy is directly interested in the early death of the assured. Such policies have a tendency to create a desire for the event. They are, therefore, independently of any statute on the subject, condemned, as being against public policy."
While it is highly questionable that rank and file employees are "key" to the success of a business, there is certainly no question that their contribution to the business ends when they terminate their employment. And yet, somehow, banks are allowed to collect death benefits on terminated workers right under the nose of State insurance regulators. The explanation is likely the secrecy which surrounds these policies, limiting knowledge of death payments to just the bank and the insurance company.
One reason banks are enamored with taking out policies on other people's lives and keeping the practice as hush-hush as possible with the willing consent of regulators is that the gullible U.S. taxpayer who bailed out the banks to the tune of trillions of dollars from 2008 to 2010 and is now subsidizing too-big-to-fail through an implied permanent Federal backstop, is also subsidizing these death wagers. Both the buildup in the cash value of the policy over time and the payment of the death benefit are tax-free income to the bank; the more workers they insure, the more tax-free income they receive to help their bottom line; and the less corporations pay in their share of Federal income taxes, shifting more and more of the burden to the struggling middle class.
Banks have also exploited other tricks with the billions invested in these policies.
JPMorgan is the assignee for Patent number 5,806,042
at the U.S. Patent and Trademark Office, titled "System for Designing and Implementing Bank Owned Life Insurance (BOLI) With a Reinsurance Option." Noteworthy features of this scheme include the following:
"The purposes of the consent requirements and statutory requirements for insurable interest are to insure that a bank does not take out a death benefit policy on the life of an employee which exceeds the bank's loss. In general, a bank may take out a death benefit policy in the amount which is a multiple of 8-10 times the annual compensation of that employee…"
"Reinsuring the BOLI plan by a captive insurance subsidiary of the parent bank or holding company allows the bank to augment the cash value gains of the BOLI plan by providing cash revenue sources from fee income associated with investment and trust management. Reinsurance also minimizes the impact to the bank's profit and loss statement by keeping the assets within the corporate structure of the bank holding company…"
"The administrative support subsystem performs periodic sweeps of social security records to identify death claims for covered employees who have terminated or retired…"
Whether JPMorgan is providing its own reinsurance through an affiliate or just suggesting this patented idea to others is unknown. What is known is that JPMorgan has multiple insurance subsidiaries in both the U.S. and the U.K. When the final Volcker Rule was published, it carried this notation in footnote 1813: "This requirement is not intended to preclude a banking entity from purchasing a life insurance policy from an affiliated insurance company."
It is doubtful that regulators are fully aware that BOLI assets may actually remain under the control and management of the banks, rather than the insurance companies providing the death benefits.
On March 15 of last year when Senator Carl Levin opened the hearing on the $6.2 billion in losses of depositors' money in the exotic derivative bets by JPMorgan's London Whale trading fiasco, he chastised the bank for failing to make loans to worthy businesses. Levin said JPMorgan had "the lowest loan-to-deposit ratio of the big banks, lending just 61 percent of its deposits out in loans." Apparently, said Levin, "it was too busy betting on derivatives to issue the loans needed to speed economic recovery."
Ina Drew, the head of the Chief Investment Office (CIO) at JPMorgan responsible in 2012 for overseeing the London Whale trades (who has since left the firm) revealed in her testimony to Levin's committee that she was also overseeing the "company-owned-life-insurance portfolio…"
Drew testified:
"The CIO engaged in a wide range of asset-liability management activities. As of the first quarter of 2012, the CIO managed the Company's $350 billion investment securities portfolio (this portfolio exceeded $500 billion during 2008 and 2009), the $17 billion foreign exchange hedging book, the $13 billion employee retirement plan, the $9 billion company-owned-life insurance portfolio, the strategically-important MSR hedging book, and a series of other books including the cash and synthetic credit portfolios."
Banking used to be a simple business to understand. The bank took in insured deposits and then loaned out the money at a higher rate than it paid on the deposits to people needing loans to buy homes, to start new businesses or expand existing ones. But then came the 1999 repeal of the Glass-Steagall Act, which had kept commercial banks separate from Wall Street trading houses since the Great Depression, and the partial repeal of the Bank Holding Company Act of 1956 which had barred commercial banks from merging with insurance companies.
As a result of those repeals through legislation known as the Gramm-Leach-Bliley Act, Wall Street's behemoth banks are more dangerous than at any time since the 1929 crash. The banks are essentially everywhere you don't want your insured deposits to be. Each mega bank now owns thousands of other businesses in fields like insurance, mergers and acquisitions, stock and bond underwriting, securitizations, commodities trading, structuring of exotic derivative bets, and the latest – making tens of billions of dollars in wagers on the deaths of their own employees.
Because nothing in the banks' financial filings break out the number of lives the company has insured; how far down in rank the company insures its workers; or the total amount of life insurance it has in force, Wall Street On Parade sent two emails to two of JPMorgan's top media relations personnel asking those questions. We gave them four days to respond. Despite pointing out that the questions go to the heart of the quality of earnings of JPMorgan Chase, an issue to which shareholders are entitled to transparency under U.S. securities laws, neither individual responded.
Because regulators have become willful enablers to some of the worst practices on Wall Street, the Wall Street worker must now look out for himself. Various state laws prohibit BOLI without the consent of the insured. New York State's Department of Financial Service says this about BOLI policies on employees residing within New York: "Under some insurance programs, New York State insurance regulations require that employees approve the purchase of life insurance at initiation of coverage and have a notification and terminate right when they leave employment. Procedures that standardize notification and documentation should exist to ensure compliance with these insurance requirements and other applicable laws and regulations. Failure to comply could jeopardize the tax benefits associated with the insurance."
Notice the big penalty for banks that don't comply; they could simply lose the tax benefits.
By Pam Martens and Russ Martens: March 19, 2014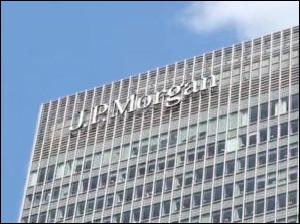 Kenneth Bellando, age 28, was found outside his East Side apartment building on March 12 in what the New York Post is calling "an apparent suicide" despite an ongoing police investigation into the matter. The building from which Bellando allegedly jumped was only six stories – by no means ensuring that death would result – providing the police with an additional reason to investigate for foul play.
The young Bellando, who had previously worked for JPMorgan Chase himself, was the brother of John Bellando, who was named in the Senate Permanent Subcommittee on Investigations' report on how JPMorgan had hid losses and lied to regulators in the London Whale derivatives trading debacle that resulted in losses of at least $6.2 billion. Congressional outrage was heightened by the fact that JPMorgan was gambling in London in high risk and illiquid derivatives using deposits from its FDIC insured bank, not with its own capital.
At the time of the London Whale investigation in the U.S. Senate, John Bellando's job title was "Associate" at JPMorgan. In September of last year, the same month that JPMorgan settled the London Whale matter with four sets of regulators for $920 million, John Bellando was promoted to Vice President, according to his LinkedIn profile. He is still doing much of the same work he did during the buildup of the London Whale derivative positions, which includes: developing and presenting "key risk analytic reports for senior treasury management, business partners, various risk committees and regulators…"
John Bellando has worked for JPMorgan since 2008, following the collapse of Lehman Brothers where he had worked as an analyst in fixed income operations.
According to the Senate investigation, John Bellando had been providing monthly valuation reports on the derivative trades to James Hohl, an examiner in the Office of the Comptroller of the Currency (OCC), the regulator of national banks. But during a critical period in the London Whale episode, February and March of 2012, John Bellando did not send the reports to Hohl. The missing reports were noticed by Hohl on April 13, 2012 at 11:49 a.m. when he emailed Bellando asking for them.
Bellando responded in an email to Hohl at 5:58 p.m. that day, writing:
Hi James –
Apologies for not distributing the February valuation work. I just sent the February and March reports.
Please let me know if you have any questions.
Thanks, John
The Senate report summed up the two months of missing reports as follows in its more than 300-page investigative report:
"A second type of report that the bank routinely provided to the OCC was the CIO's [Chief Investment Office] Valuation Control Group (VCG) reports, which were monthly reports containing verified valuations of its portfolio assets. The OCC used these reports to track the performance of the CIO investment portfolios. But in 2012, the OCC told the Subcommittee that the CIO VCG reports for February and March failed to arrive. These are the same months during which it was later discovered that the CIO had mismarked the SCP [Synthetic Credit Portfolio] book to hide the extent of its losses. On April 13, 2012, after the London whale trades appeared in the press, the OCC requested copies of the February and March VCG reports, which were provided on the same day. Again, it is difficult to understand how the bank could have failed to provide those basic reports on a timely basis, and how the OCC could have failed to notice, for two months, that the reports had not arrived. Moreover, when the March VCG report was later revised to increase the SCP liquidity reserve by roughly fivefold, that revised report was not provided to the OCC until May 17."
Kenneth Bellando is now the third young man who has died suddenly this year with ties to JPMorgan whom the New York Post is reporting as taking their life by jumping from a building: Gabriel Magee, 39, a JPMorgan Vice President, from the 33-story London offices of the bank on January 28; and Dennis Li Junjie, a 33-year old accountant in JPMorgan's Hong Kong office, said to have jumped from that 30-story building on February 18.
The New York Post writes the following about Magee: "Gabriel Magee, 39, a vice president with JPMorgan's corporate and investment bank technology arm in the UK, jumped to his death from the roof of the bank's 33-story Canary Wharf tower in London."
In fact, the cause of Magee's death has yet to be determined. A formal Coroner's inquest into the matter will be held in May in London.
Suicides by leaping from tall buildings are extremely rare. Using data from the New York City Department of Health, the Wall Street Journal reported in 2010 that during 2008, the most stressful year of the financial crisis on Wall Street, when tens of thousands of workers were fired and century old iconic investment banks collapsed, there were "473 people who committed suicide in the city in 2008, the most recent year for which statistics are available; 93, just under 20%, did so by leaping to their deaths."
New York City (Manhattan and boroughs) has a population of approximately 8 million. The 93 deaths resulting from leaping from skyscrapers represents .000011625 of the population. That makes the three alleged leaps by individuals tied to JPMorgan in less than two months a statistical improbability given that JPMorgan's global workforce population is just 260,000.
Other young men employed by JPMorgan are dying sudden, unusual deaths as well. On December 7 of last year, Joseph M. Ambrosio, 34, who worked in the finance department of JPMorgan in Menlo Park, New Jersey, was rushed to the Raritan Bay Medical Center in Perth Amboy where he died of Acute Respiratory Syndrome according to an immediate family member. He had no related illness to account for the sudden death.
Eight days later, on December 15, 2013, Jason Alan Salais, also 34, a technology specialist for JPMorgan, died from a sudden heart attack outside a Walgreens in Pearland, Texas.
And the toxicology report for Ryan Crane, 37, an equity trader at JPMorgan in Manhattan who died suddenly at his home in Stamford, Connecticut on February 3 of this year has still not come back according to a call placed yesterday by Wall Street On Parade to the Chief Medical Examiner's office in Connecticut.
Coroners in London are preparing to investigate two apparent suicides as unexpected deaths by finance workers around the world have raised concerns about mental health and stress levels in the industry.
The inquest into the death of William Broeksmit, 58, a retired Deutsche Bank AG (DBK) risk executive found dead in his London home in January, will start tomorrow. The inquest for Gabriel Magee, a 39-year-old vice president in technology operations at JPMorgan Chase (JPM) & Co., who died after falling from the firm's 33-story London headquarters, is scheduled for late May.
The suicides were followed by others around the world, including at JPMorgan in Hong Kong, as well as Mike Dueker, the chief economist at Seattle-based Russell Investment Management Co. The financial world's aggressive, hard-working culture may be hurting itself, professionals advising on mental health in the industry say.
Coincidence the 4 largest US banks ( as far as derivative hldings ) have these massive death insurance books too ?
http://www.zerohedge.com/news/2013-12-03/top-4-us-banks-holding-217-trillion-derivatives-total-number-us-banks-drops-record-l
With Top 4 US Banks Holding $217 Trillion In Derivatives, Total Number Of US Banks Drops To Record Low
Submitted by Tyler Durden on 12/03/2013 10:49 -0400
Overnight, the WSJ reported a financial factoid well-known to regular readers: namely that as a result of a broken system that ever since the LTCM bailout has encouraged banks to become take on so much risk they become systematically important (as in their failure would "end capitalism as we know it"), and thus Too Big To Fail, there has been an unprecedented roll-up of existing financial institutions especially among the top, while the smaller, less "relevant", if far more prudent banks have been forced out of business. "The decline in bank numbers, from a peak of more than 18,000, has come almost entirely in the form of exits by banks with less than $100 million in assets, with the bulk occurring between 1984 and 2011. More than 10,000 banks left the industry during that period as a result of mergers, consolidations or failures, FDIC data show. About 17% of the banks collapsed."
The resulting elimination of over 10,000 banks in the past thee decades is shown in the WSJ chart below, which also shows total amounts of bank deposits.
The WSJ comments as follows:
The consolidation could help alleviate concerns that the abundance of U.S. banks leads to difficulties in oversight or a less-efficient financial system. Meanwhile, overall bank deposits and assets have grown, despite the drop in institutions.
Well, first of all, as David Kemper, chief executive of Commerce Bancshares Inc., a regional bank based in Missouri, said "Seven thousand is still an awful lot of banks," particularly in an era where brick-and-mortar branches are becoming less profitable, said "There's no reason why we need that many banks, especially if those smaller banks have a much lower return on capital. The small banks' bread and butter is just not there anymore."
But more important is the erroneous observation about deposits, which indicates a persistent lack of understanding about how QE works. As we won't tire of explaining, the ~$2.2 trillion surge in deposits since Lehman is matched only by the ~$2.2 trillion surge in Fed created reserves. In other words, excess reserves appear on bank balance sheet as excess deposits, which are then used by banks to gamble away a la the London Whale, which used nearly half a trillion in fungible reserves (as manifested the liability side of its ledger) to fail in cornering the IG9 market. This transformation is shown on the chart below (discussed in depth here).
The point here is that the number of banks is largely irrelevant: it is obvious that the big will keep on getting bigger, and the Big 5 banks will do all in their power to either acquire their profitable competition or put everyone else out of business. However, the far bigger question is what happens to bank deposits once the Fed start to taper, ends QE or outright unwinds its balance sheet, which ultimately would soak up trillions from bank deposits. Because if there is one thing that is clear is that without the Fed, and without commercial bank loan creation (which has been non-existent in the past 5 years), bank balance sheet would be exactly where they were the day Lehman died.
Finally, one does not need to go any further than the following chart from the OCC showing total bank derivative holdings for all US banks and just the Top 4. The punchline: just the 4 biggest US banks hold $217.5 trillion, or 93% of the total $233.9 trillion in derivatives.
In light of the above, who cares how many other banks in the US exist?
And examine the top ten banks and brokers and where JP Morgan CitiGroup , Bank of America and Wells Fargo fit in ....
http://www.ibanknet.com/scripts/callreports/filist.aspx?type=derivatives
Following is a list of derivative contracts (total gross notional amount) held for trading (USD, in thousands) for the leading Domestic Financial and Bank Holding Companies.

This list can be sequenced by institution name, interest rate, foreign exchange, equity derivative or commodity and other by clicking on the label at the head of the column. Detailed financial information for an institution can be retrieved by clicking on the institution name.
Reporting Period - quarter ended 2013-12/31 :
Name
Interest
Rate
Foreign
Exchange
Equity
Derivative
Commodity
and Other
JPMORGAN CHASE & CO.
54,108,376,000
8,366,133,000
1,058,387,000
755,536,000
CITIGROUP INC.
51,554,498,000
7,448,429,000
1,628,150,000
424,112,000
GOLDMAN SACHS GROUP, INC., THE
44,114,923,000
4,167,070,000
1,408,024,000
702,522,000
BANK OF AMERICA CORPORATION
43,616,890,000
5,520,820,000
815,664,000
848,776,000
MORGAN STANLEY
37,973,238,000
3,679,038,000
1,537,960,000
544,574,000
WELLS FARGO & COMPANY
4,017,033,000
158,121,000
96,379,000
96,889,000
HSBC NORTH AMERICA HOLDINGS INC.
3,905,847,305
962,712,332
42,869,211
39,893,156
BANK OF NEW YORK MELLON CORPORATION, THE
767,341,000
373,124,000
24,115,000
0
PNC FINANCIAL SERVICES GROUP, INC., THE
149,763,154
13,741,935
0
0
SUNTRUST BANKS, INC.
135,914,470
5,072,585
44,306,798
468,652
AMERICAN INTERNATIONAL GROUP, INC.
110,482,000
5,435,000
39,136,000
33,877,000
Of course a banker here and there dying is peanuts - and considering the derivative books above , something bigger would be needed to get " bang for the buck " , so to speak ! Consider this scenario .... Israel plans drill involving residential disaster caused by a plane crash - in January of 2014 ... then we see Israel recently announce Netanyahu orders IDF to prepare for possible strike on Iran during 2014″, Haaretz confirms that a war on Iran is still contemplated and that Israel is actively preparing to launch a first strike, despite talks between the West and Iran concerning Iran's nuclear weapons program..... And of course we know there's a missing Malaysian Airlines Jet ( 3/8/14 ) .........And all Israel Embassies just closed worldwide ( 3/4/14 ) - for the first time ever ! Is something big in the works that could spill over into the US , Europe and other places worldwide ?
http://www.globalresearch.ca/an-attack-on-iran-is-still-on-the-pentagons-drawing-board-israel-prepares-to-launch-the-first-strike/5374475