Iraq........
Mayor: Attackers Control Overnight
by Jason Ditz, February 13, 2014
For the second time in as many months, a significant Iraqi town has fallen under the control of al-Qaeda in Iraq (AQI). After the loss of Fallujah in the Anbar Province,
this time the town of Sulaiman Pek
, north of Baghdad, has fallen.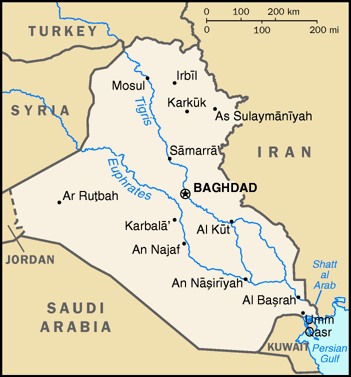 Mayor Talib Mohammed discussed the fall of his town, whilst still trapped in a building, saying that AQI took over overnight, and
he and other residents woke up
to the mosque's loudspeakers announcing the town is now part of the "Islamic State of Iraq."
While the fall of Fallujah was enormous news both because of the city's size and history as a battleground during the US occupation, Sulaiman Pek is only about 25,000 and remote, about 100 miles from Baghdad and in the hinterland between Iraqi Kurdistan and the rest of Iraq, and so will likely be easier for the Maliki government to just shrug off.
The town's primary value to the government, or to AQI for that matter, is that it lies along the primary highway between Baghdad and the oil rich city of Kirkuk. AQI has been keen in Syria to use such towns to cut off supply lines for government forces, and the fall of Sulaiman Pek suggests they're planning along those lines in Iraq as well.
Militants Now Control Third Iraq Town; 40

Killed, 59 Wounded
Today's attacks left 40 dead and 59 wounded, including several foreign medical workers. Also, ISIS/DAASH militants took over a northern Iraq town in Salah ad Din province. Militants have tried to take over the town as recently as last year, but considering the events in Anbar, this attempt could be more serious.
Far from Anbar province, militants
have taken over
Suleiman Bek
, where they are still in control. Security forces have sealed off the town. The town has had a long history of post-invasion violence, and it saw numerous clashes last year.
Two policemen were wounded
in sporadic gunfire and clashes. Gunmen were said to have
taken control
of several neighboring villages and suburbs.
Outside of Anbar province:
Past Persecution of Fighters Has Many Skeptical of New Move
by Jason Ditz, February 13, 2014
With their military offensive into the Anbar Province yielding mixed results, at best, the Maliki government is turning back to the same strategy the United States used during their occupation of Iraq: recruiting Sunni tribal fighters as irregulars to target al-Qaeda in Iraq (AQI).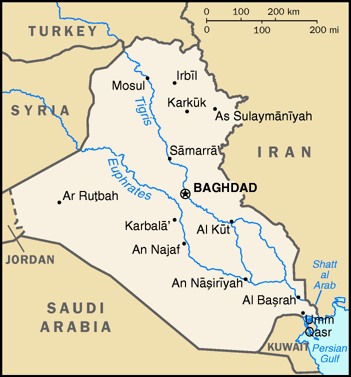 The recruitment drive has
managed to attracted thousands of fighters
, with promises of weapons and money from the central government attracting many back, but opening new questions about the way these "Awakening Forces" were unceremoniously dropped by the government after the US pullout.
"The problem in Anbar goes far beyond funds or services. It is a problem of mistrust and marginalization," warned Anbar MP Hamid al-Mutlaq. The Maliki government indeed made a point to distance itself from the Awakening Forces almost the moment they were transferred control from the US, accusing them of being terrorists and reneging on promises to integrate them into the military.
The government has set aside $20 million to subsidies to new Awakening fighters, and while many see fighting AQI as a top priority, many see another inevitable conflict with the Maliki government as soon as they've again outstayed their usefulness.
Afghanistan ........
Slams US Policy Toward Afghanistan as 'Selfish and Arrogant'
by Jason Ditz, February 13, 2014
Afghan High Peace Council (HPC) spokesman Maulvi Shahid issued a statement today harshly critical of the continued US military presence in Afghanistan, calling it the main cause of war in the region and saying the US is "
selfish and arrogant
" about its role in the country.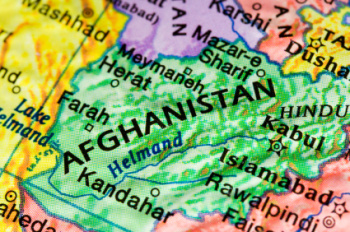 Shahid said the US "acts in a manner that it can do whatever it wants," going on to say that they "came under the pretext of Osama, you martyred Osama and yet you are still here."
The terming of Osama as "martyred" raised a few eyebrows, and is being used by Karzai's parliamentary rivals as evidence that the Afghan President and the HPC, which Karzai appointed, are secretly in league with the Taliban.
Yet the sentiment of the US having long overstayed their welcome is one that is prevalent across much of Afghan society, and one which is particularly important right now, as the US seeks to coax Karzai or his successor into signing off on a deal to continue the occupation "through 2024 and beyond."
The HPC was established by the Karzai government to negotiate a peace settlement with tyhe Taliban. It's former leader, Barhanuddin Rabbani, was assassinated in 2011, and his son former Ambassador Salahuddin Rabbani, is the current head.
Courts: Insufficient Evidence to Hold Detainees on US Say So
by Jason Ditz, February 13, 2014
After weeks of
almost daily condemnation
by the Pentagon, the Afghan government has finally
released
65 detainees from Bagram Prison. All were held for a protracted period of time by the US, but their detentions were reviewed after the prison was handed over to the Afghans.
The controversy surrounding the detainees is also one surrounding the nature of the Afghan legal system, which was rebuilt out of wholecloth by US occupation forces after the 2001 invasion. At the time, they modeled it after the US system, with a presumption of innocence and a reliance on evidence.
The problem is that by 2014 both notions were considered totally outdated by the Pentagon, and open-ended detention without evidence on military say-so is the order of the day. The handover of Bagram stalled several times on President Obama's inability to get Afghan President Hamid Karzai to promise not to give any of the detainees access to the court system.
It wasn't Karzai being difficult, even if it was spun that way. The Afghan legal system simply doesn't have the loopholes that've been carved out in the American one, and a president can't simply bypass the courts for international convenience.
In the end the decision was to give the detainees access to a Review Board. The Pentagon has argued that this too was never meant to be able to release anyone, but was supposed to decide between sending those with real evidence against them to the courts for trial, and extending the detention of the rest "pending investigation."
Instead, when the board couldn't find any evidence on a lot of the detainees, they ordered them released. When the US sent them what they insisted was rock-solid proof of guilt, it amounted to little more than Pentagon statements of their guilt with no evidence attached.
The Pentagon's final "pre-release" statement insisted that the 65 are "all Taliban" and will return to the battlefield to kill US troops.
Syria.......
Thousands of Syrian civilians flee 'barrels of death'
Opposition-held Aleppo becomes ghost town as improvised aerial explosives destroy whole neighborhoods
Topics:
KILLIS BORDER CROSSING, Turkey — The white Hyundai Accent with Syrian license plates from Aleppo drove quickly across the final stretch of no man's land from Syria, with four young children packed into the backseat with luggage and blankets. In the front seat, a woman held another child in her lap.
After a final passport check by Turkish border guards, the vehicle crossed over to the safety of Turkish territory. The driver, a man who gave his name only as Mahmoud, out of a fear of reprisals by Syrian authorities, said he had put his family through enough in Aleppo.
"We are leaving because of the barrel bombs," he said. "We can't take it anymore."
Mahmoud and his family are just some of the thousands of Syrians who have fled the devastation from the Syrian regime's use of barrel bombs in Aleppo in the past two weeks. The situation has gotten so bad that fleeing residents described the city to Al Jazeera as empty and a ghost town. Residents emerging from the onslaught were relieved yet visibly anxious.
"There's not a house intact that's not been damaged," said a former electrician, Ahmed, as he crossed the border into Turkey just after Mahmoud and his family. "There's death everywhere. There are a lot of victims under the rubble. We can't get them out."
Barrel bombs are simple devices: oil drums packed with explosives and shrapnel that are rolled out the back door of high-flying Syrian military helicopters over opposition areas. The explosives detonate on impact and can bring down the seven- and eight-story residential buildings typical of Aleppo's neighborhoods. The regime's unrestrained use of the indiscriminate weapons has led Syrians to nickname the improvised explosives barrels of death.
The United Nations says more than 20,000 Syrians have arrived in Turkey so far this year, with sometimes 1,000 to 2,000 arriving daily. The U.N.'s refugee agency says it's the biggest influx since early 2013. The formal refugee camps in Turkey have been overwhelmed by the influx, and some Syrians lucky enough to enter Turkey are sleeping in the Killis bus station for lack of money to pay for a hotel or apartment. Syrians denied access to Turkey are stuck on the Syrian side of the border in no man's land.
Civilians fleeing Aleppo say whole neighborhoods have been abandoned. Some civilians from the opposition side are fleeing to government-held parts of the city — a dangerous endeavor that involves crossing front lines and risking sniper fire.
Mahmoud said his family moved seven times during nearly three years of conflict in Aleppo before finally deciding to flee to Turkey. The exploding barrels were the last straw. "We came out by a miracle," he said. "It was very dangerous."
Before the conflict began in 2011, Aleppo was Syria's largest city, with an estimated population of 2.3 million. Now the city is nearly split in half between the opposition and the regime of President Bashar al-Assad.
Khaled al-Milaji, acting head of the health department for the opposition National Syrian Coalition's aid arm in Turkey, the Assistance Coordination Unit, said the regime has dropped an average of 30 barrel bombs onto opposition held areas of Aleppo every day since Feb. 1, resulting in about 800 deaths in the city.
Those numbers can't be independently verified, but daily
video footage
posted on the Internet appears to document the carnage inflicted by the explosive barrels. The London-based Syrian Observatory for Human Rights reports that on Feb. 13 alone, airstrikes and barrel bombs killed 51 people.
"It's raining TNT in Aleppo," Milaji said.
A car bomb blew up outside a mosque in a rebel-held village in southern Syria as worshippers were leaving after Friday prayers, killing dozens of people and filling clinics and hospitals with the wounded, anti-government activists said.
The explosion in Yadouda charred vehicles parked nearby and damaged the mosque, which has a white dome, according to video images posted by activists who are fighting to oust President Bashar Assad.
Yadouda is in the southern province of Daraa, the birthplace of the uprising against Assad that began with peaceful protests in March 2011 and morphed into a civil war that has killed more than 130,000 people.
http://english.alarabiya.net/en/News/middle-east/2014/02/14/U-N-praises-Homs-efforts-warns-250-000-still-trapped-.html
By Staff writer | Al Arabiya News
Friday, 14 February 2014
A new round of U.N.-brokered peace talks between Syria's government and the opposition has made no progress, Faisal Mokdad, the country's deputy foreign minister said Friday, according to Agence France-Presse.
"We deeply regret that this round did not make any progress," Mokdad told reporters, as both sides traded blame over the deadlock in the second round of the Geneva talks which started Monday.
"We have done our best" on humanitarian access but some statements by U.N. humanitarian chief Valerie Amos are "absolutely unacceptable," Mokdad said, according to Reuters.
Speaking separately just minutes earlier, Louay Safi the Syrian opposition spokesperson complained about the other side's failure to budge.
"The negotiations have reached an impasse," Safi said.
"If this situation does not change .. It means that the negotiations are not moving towards a political solution. We are now awaiting serious progress," he added.

Meanwhile, Sergei Lavrov, the Russian foreign minister, accused backers of the Syrian opposition of seeking "regime change" and said the creation of a transitional governing body must not be the sole focus of peace talks in Geneva.
Lavrov said there were ongoing attempts to derail the talks and suggested the opposition and its backers were to blame.
He added that warnings that the negotiations could not go on forever were neither constructive nor logical after only two rounds.
Also on Friday, Amos described the evacuation of civilians from the besieged Syrian city of Homs as a "remarkable" achievement but warned 250,000 people across the war-torn country were awaiting help.
Amos said the Homs operation should not serve as a model for future efforts.
"It was a success given the extremely difficult circumstances, but not a progress," Agence France-Presse quoted her as saying.
She added: "We evacuated 1,400 people but there (are) nearly 250,000 more to go if you look at all the besieged communities."
Amos told reporters that the U.N. had received "verbal assurances" from both sides in the conflict that the truce around Homs would be extended but officials were still awaiting written confirmation.
"We can't continue without those written assurances," she said.
Amos called on the 15-member U.N. Security Council to "use their influence over parties to ensure they abide by pauses, give humanitarian access, commit in writing to upholding international humanitarian laws."
She expressed frustration at the "extremely limited and painstakingly slow" progress.
"That's why we are all not only pessimistic, but so frustrated," she said.
Third round of peace talks
Meanwhile, international mediator Lakhdar Brahimi plans to take Syrian peace talks into a third round, an opposition official said on Friday, as negotiations neared the end of a second week with no sign of progress.
"Brahimi just told us the talks will continue and there will be a third round, but he did not set a date," opposition negotiator Ahmad Jakal told Reuters. There may also be a further session of talks on Saturday, he added.
Jakal's statement came after the council was grappling with rival resolutions on the humanitarian crisis - a Western and Arab-backed proposal that threatened sanctions and a Russian text that makes no mention of sanctions.
The new standoff between Russia and the West in the Council over the aid resolutions has contributed to the deadlock in Geneva, while continuing fighting has left tens of thousands under siege and hoping for relief from abroad.
Russia said it had presented a draft U.N. resolution on fighting "terrorism" in Syria and its own plan for improving aid access, throwing down a challenge to Western states in the Council which proposed another formulation that Moscow says would open the way for Western military intervention.
In Geneva, where the second round of peace talks has made little progress since Monday, Western diplomats and the Syrian opposition delegates have complained that President Bashar al-Assad's government was refusing to discuss proposals for a transition of power and hoped Russia would press it to do so.
Meanwhile, U.S. Ambassador Samantha Power said the West was seeking a resolution "that will make a meaningful difference on the ground."
"For us, given the gravity of the situation, better no resolution than a bad resolution," Power said.
http://www.reuters.com/article/2014/02/12/us-syria-crisis-russia-usa-idUSBREA1B1QB20140212
Russia says Syria aid draft groundwork for military action
(Reuters) - Russia denounced on Wednesday a Western-Arab draft U.N. Security Council resolution on humanitarian aid access in Syria as a bid to lay the groundwork for military strikes against Syrian President Bashar al-Assad's government.
Russia announced it would veto the current text - drafted byAustralia, Luxembourg and Jordan - because it contains "one-sided accusations" against Assad's government, though Russia and its Security Council ally China said they are prepared to negotiate on a new draft if such a move could boost aid access.
Since receiving the draft resolution on Thursday, Moscow has been outspoken in its opposition to the draft. Russia's Foreign Minister Sergei Lavrov described it as "detached from reality," while U.N. Ambassador Vitaly Churkin dismissed it as a "non-starter."
On Wednesday, Deputy Foreign Minister Gennady Gatilov added to Moscow's argument: "Its whole purpose and aim is to create grounds for future military action against the Syrian government if some demands it includes are not met."
"It is unacceptable to us in the form in which it is now being prepared, and we, of course, will not let it through," said Gatilov, according to state-run news agency RIA.
But Russia appears to have softened its long-held resistance to a resolution on
Syria
aid access by signaling it would be willing to work with the council on a new draft.
U.N. diplomats, speaking on condition of anonymity, said Churkin had told the Security Council on Tuesday he did not like 30 percent of the current draft resolution, but did not specify what aspects he disagreed with.
Russia and
China
have shielded Syria on the U.N. Security Council during the country's three-year-long civil war. The pair have vetoed three resolutions condemning Syria's government and threatening it with possible sanctions.
STALLING OVER SOCHI?
Russia has said it is not trying to prop up Assad, but that he must not be forced out by foreign powers and it opposes Western military intervention.
The United States threatened air strikes after a deadly gas attack in August, but that threat was averted when Assad pledged to give up his chemical weapons.
The draft aid text, obtained by Reuters, expresses an intent to impose sanctions on individuals and entities obstructing aid and if certain demands in the resolution are not met within 15 days of its adoption. It does not threaten military action for non-compliance with council demands and makes no reference to provisions of the U.N. charter covering the use of force.
Some Western diplomats have suggested Moscow is attempting to stall any Security Council action on the humanitarian situation in Syria until the
Winter Olympics
, being held in Sochi, Russia, finish on February 23.
Russia's U.N. mission had no immediate comment on the accusation.
"The Russians are playing for time. We would like to complete negotiations and put this to a vote soon," said one senior Western diplomat, speaking on condition of anonymity. "There is a text on the table, it is negotiable and were happy to negotiate."
The draft resolution condemns rights abuses by Syrian authorities and armed groups, and demands that Syrian forces stop all aerial bombardment of cities and towns as well as the indiscriminate use of bombs, rockets and related weapons.
It also condemns "increased terrorist attacks," and calls for the withdrawal of all foreign fighters from Syria.
When asked if Beijing would negotiate on a draft text to try and increase aid access, China's U.N. Ambassador Liu Jieyi told Reuters on Wednesday: "We'll work with the other council members."
"We're all concerned about the humanitarian problem in Syria and the important things are to achieve unity of the council and also to work in ways that will actually facilitate the ongoing political process in Geneva," he said, referring to fragile Syrian peace talks in Switzerland.
"Also we need to see what kind of a reaction from the council can actually be helpful on the ground in terms of actually delivering humanitarian access," Liu said.
U.N. AID CHIEF TO BRIEF
The
United Nations
says some 9.3 million Syrians - nearly half the country's population - need help and U.N. aid chief Valerie Amos has repeatedly expressed frustration that violence and red tape are slowing the aid deliveries to a trickle.
Western members of the Security Council have been considering a resolution on aid for almost a year. After months of talks, the council eventually adopted a non-binding statement on October 2 urging more access to aid, but that statement produced little administrative progress.
Amos, who is due to brief the Security Council behind closed doors on Thursday, told a council debate on protection of civilians in armed conflict on Wednesday that there were some 250,000 people trapped in besieged areas of Syria.
"The use of siege as a weapon of war is particularly heinous - the deliberate denial of humanitarian assistance to people in desperate need," Amos said. "We are witnessing it every day in Syria."
The Syrian government and opposition have agreed on a pause in hostilities to allow the delivery of aid and the evacuation of civilians from Homs, Syria's third-largest city, though aid workers came under attack over the weekend.
"We will learn the lessons from this operation and seek to replicate it in other parts of the country," Amos said.
Russian officials have said the agreement on Homs has demonstrated that a Security Council resolution was not needed to address the problem at this point, and could serve as a template for similar operations elsewhere in Syria.
The
United Nations
says that well over 100,000 people have been killed in the Syrian civil war. The opposition Syrian Observatory for Human Rights has said that more than 136,000 have been killed since the uprising began against Assad.
Yemen .......
11 Killed in Attack on Sanaa Central Prison
by Jason Ditz, February 13, 2014
A major jailbreak has been reported in the Yemeni capital city of Sanaa, where al-Qaeda in the Arabian Peninsula attacked the Central Prison, freeing at least 14 inmates and
leaving at least 11 people dead
.
Explosions could be heard throughout the northern part of the city as the attack was launched, and the Yemeni Interior Ministry confirmed the prison was hit, first by a car bomb and then by gunmen.
The interior ministry downplayed the situation, saying that the guards fought off the attackers and that only around 14 prisoners "
fled amid the chaos.
" Other reports have indicated that many of those who fled were AQAP members, however, and that this was an organized jailbreak, not a serious attempt to "capture" the prison.
AQAP's current leader Nassar al-Wuhayshi has vowed to free imprisoned AQAP members from the Sanaa prison. He was held there himself and managed to escape during a similar prison break in 2006.
Turkey.......
Despite outcry, Turkish government rekindles judiciary bill
AKP's deputy parliamentary group leader of the Mustafa Elitaş, confirmed to reporters that the controversial HSYK bill would be reintroduced. DHA photo

The government is considering reintroducing a controversial law reshaping the Supreme Council of Judges and Prosecutors (HSYK) despite strong internal and external criticism, after some HSYK members reportedly blocked a judicial overhaul by skipping meetings.

The deputy parliamentary group leader of the Justice and Development Party (AKP), Mustafa Elitaş, confirmed to reporters that the HSYK bill would be reintroduced to the Parliament today.

The government froze the legislation process on the controversial HSYK bill last month following strong reaction from opposition parties and the European Union on the grounds that it threatened judicial independence. The government's insistence on amending the HSYK came after the board could not meet due to a lack of quorum. The 22-member HSYK could not be convened for the last two weeks as eight of its members missed its meetings due to health reasons.

The HSYK move is seen as part of the government's efforts to cover up corruption and a graft probe launched on Dec. 17, 2013, by what the government calls "a plot conducted by the Fethullah Gülen community." The government has removed hundreds of prosecutors and thousands of police officers since Dec. 17, as it believes these civil servants were under the control of the Gülen community.

The government is planning to let Parliament work over the weekend on the legislation of the HSYK law. Speaking to reporters, Justice Minister Bekir Bozdağ said the government was planning to make changes on some of articles and remove some others; 21 of the bill's 47 articles have already been approved.

EU Minister Mevlüt Çavuşoğlu, who held talks with EU officials in Brussels on Feb. 11, said the government ameliorated the draft law in line with EU demands. EU officials, however, underlined that they first had to see such ameliorations before making an assessment.

CHP to take HSYK to Constitutional Court

The main opposition Republican People's Party (CHP) has reiterated that it would take the HSYK law immediately to the Constitutional Court if it is approved by the Parliament, without waiting for President Abdullah Gül's decision on it.

CHP leader Kemal Kılıçdaroğlu criticized the government's plans to this end and said the AKP was already intervening in judicial decisions, recalling Bozdağ's pressure on prosecutors to close corruption and graft probes.

"They want to intimidate the people, the judges and prosecutors," Kılıçdaroğlu said. "We regard parliamentary discussions on such a proposal in Parliament as a shame for our democracy. The executive has already taken the legislative under control and is now seeking to control the judiciary. You already know that the media has already been taken under control."

The CHP's deputy parliamentary group leader, Akif Hamzaçebi, described Elitaş's statement as a threat issued against the judiciary and announced that they would apply to the Constitutional Court for an annulment of the law. The CHP's application will also include a demand for the suspension of the execution of the law, Hamzaçebi said.

With the approval of the law, some key judicial members at the HSYK will lose their positions, while the government will make new appointments accordingly. "Our goal is to stop these appointments to the HSYK," Hamzaçebi said while explaining why they would not wait for the president's move with regard to the bill.

February/14/2014






Nine suspects, including Halkbank's general manager, released in Turkey's massive graft probe
Süleyman Aslan is accused of corruption regarding illegal transfers of gold to Iran in exchange for money via Halkbank. DHA photo

Nine suspects of the massive graft probe that has engulfed the Turkish government, including the former general manager of state-run Halkbank, Süleyman Aslan, were released by an Istanbul court under probationary conditions pending trial Feb. 14.

Aslan was considered one of the most important suspects in the case, after police seized $4.5 million in cash stashed in shoeboxes in his house during unprecedented raids carried out on Dec. 17.

The sons of two ex-ministers, Barış Güler, the son of the ex-Interior Minister Muammer Güler, and Kaan Çağlayan, the son of ex-Economy Minister Zafer Çağlayan, who were detained in the raids are still being held in custody, along with Iranian-born Azeri businessman Reza Zarrab, who is thought to be the key name in the investigation.

The investigations have rocked the government, triggering purges within the police and the judiciary. Both ministers announced their resignations shortly after their sons were detained and were replaced in the Dec. 25 Cabinet reshuffle.

Halkbank's former general manager, Aslan, was accused of corruption regarding illegal transfers of gold to Iran in exchange for money via Halkbank in partnership with a ring formed by Zarrab. These illegal transactions allegedly amount to almost $10 million.

However, Prime Minister Recep Tayyip Erdoğan recently said the cash found in Aslan's house was "not the bank's money."

Erdoğan has repeatedly described the probes as an attempt to topple the government, saying it is being orchestrated by the movement of U.S.-based Islamic scholar Fethullah Gülen.

February/14/2014






Turkey reports leap in account deficit amid lira strains
REUTERS Photo

Turkey, hit recently by a currency crisis, reported on Thursday that its current account deficit -- a key weak spot -- took a sharp turn for the worse in 2013. The deficit showed an increase of $16.507 billion compared to the outcome at the same time last year, soaring to $65 billion (47 billion euros), central bank figures showed.

The figure was driven upwards by an increase in the foreign trade deficit and soaring imports, the bank said in its annual report. The figure is the second worst in the history of Turkey since a record current account deficit of $75 billion in 2011.

The ruling Justice and Development Party (AKP) has tried to reduce the current account deficit since it came to power in 2002, but analysts have warned for months that the deficit, measuring the gap between all current payments into and out of the country, is a pivotal weak point in the Turkish economy The country has been hit by market turmoil after a high-profile graft scandal implicating key government allies became public in mid-December and the US Federal Reserve began tapering its stimulus package, causing investment to flow out of many emerging markets.

The Turkish lira lost over 10 percent in two months before the Turkish Central Bank raised interest rates in late January, containing further pressure on the currency. The government has insisted that its growth target of four percent for this year remains intact although the analysts have revised their forecasts downward. The tensions also comes as the country braces for an highly-charged election cycle this year starting with the local polls in March.




February/13/2014






Iran.........
Huh: This Iranian sanctions relief sure looks a lot more like $20 billion than $7 billion, no?
POSTED AT 6:11 PM ON FEBRUARY 14, 2014 BY ERIKA JOHNSEN
It looks like the Obama administration pretty much got its wish in allaying, at least for now, the
large and bipartisan group
of senators rallying for legislation that would impose further pending sanctions on Iran in the event that they fail to cooperate with the terms of the interim agreement of late last year. It's kinda' tough to tell if that's happening, seeing as how
the official text of that agreement
still hasn't been made public, but a big part of these lawmakers' concern stemmed from the possibility of the Obama administration opening the floodgates of investment to Iran before they really have to make any major concessions.
A concern that was well founded, evidently. As Adam Kredo at the
WFB
reports, Iran's oil exports soared in January to 1.32 million barrels from December's high of 1.06 million, and Iran is
gladly
raking it in:
Iranian oil exports have steadily risen since negotiations with the West restored confidence in Tehran's economy. The increase runs counter to

apromise by the Obama administration that "Iran's oil exports will remain steady at their current level of around 1 million barrels per day."

The significant rise in oil exports has led some experts to accuse the Obama administration of misleading the public about the amount of sanctions relief provided under the interim nuclear deal.

While the White House said Iran would receive no more than $7 billion in relief, these experts say that the rise in oil exports and other economic spikes will give Iran "well more than $20 billion."

"These numbers … cast doubt on the accuracy of the administration's estimates for sanctions relief," former Ambassador Mark Wallace, CEO of the advocacy group United Against Nuclear Iran, said in a statement. "The $6 or $7 billion estimate does not take into account the tens of billions of dollars Iran will reap from increased oil sales."
India, China, Japan, and others are eagerly gathering round, and while it seems like the White House is trying to nominally stem some of the flow by
threatening to bring the pain
on sanctions violators, this is definitely looking like a lot more economic relief and
rather fewer concessions
than Obama confidently and quellingly assured us he'd bargained for.
Iran-sextet talks only on nuclear issue: Iranian diplomat
Iran's Deputy Foreign Minister for Consular, Parliamentary and Iranian Expatriates Affairs Hassan Qashqavi
Fri Feb 14, 2014 10:20PM GMT
0
Iran's deputy foreign minister for consular, parliamentary, and Iranian expatriates affairs says the nuclear dispute will be the only subject on the agenda of the talks between Iran and the six world powers.


"As Foreign Ministry officials have repeatedly stated, the subject of these negotiations is only nuclear," Hassan Qashqavi said in an interview on Friday.
Qashqavi also noted that Tehran and the six world powers will have "important and breathtaking" negotiations ahead to reach a final agreement for the resolution of the West's decade-old standoff with Iran over its nuclear energy program.
On Wednesday, Iranian Foreign Ministry spokeswoman Marzieh Afkham said the country's "peaceful" nuclear energy program will be the only issue on the agenda of the nuclear talks.
She made the comments after White House National Security Council spokeswoman Bernadette Meehan told the
Washington Free Beacon
website on Tuesday that the US aims to stop Iran's missile tests under a final deal over Tehran's nuclear energy program.
Iran and the five permanent members of the United Nations Security Council – Russia, China, France, Britain and the United States – plus Germany signed an interim nuclear deal in Geneva, Switzerland, last November. The two sides are set to continue their talks later this month in order to reach a final agreement.
In recent years, Iran has made great achievements in the defense sector and gained self-sufficiency in the production of essential military hardware and defense systems.
Tehran has repeatedly assured other nations that its military might poses no threat to other countries, saying that the Islamic Republic's defense doctrine is entirely based on deterrence.