State Of Disunion - Foreign Policy Version .....
http://news.antiwar.com/2014/01/28/obamas-muddled-foreign-policy-message-buried-in-state-of-the-union/
Little Content and a Lot of Recycled Rhetoric
by Jason Ditz, January 28, 2014
A rambling, 80+ minute State of the Union Address tonight gave President Obama an opportunity to lay out his foreign policy positions, but 60 minutes into the talk he hadn't touched the matter at all.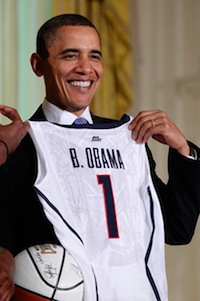 When he finally did, what followed was a confusing muddle of claims of success and vague expressions of hope for things he'd like to accomplish without any specific plans attached.
Bragging about ending the Iraq War, President Obama touted his plan to "end" the Afghan War, while openly talking about an open-ended deployment of US troops on the ground there engaged in "counter-terrorism" operations. A war "ended" and simultaneously endless.
He then went on to talk about ending the "permanent war footing" the United States has been on since 9/11, but openly talked up increased increased military spending for "future missions" and intervention abroad.
Closing Guantanamo Bay was raised as a possibility, if Congress wants to, and he defended the notion of negotiations with Iran, while trying to downplay the chance of succeeding and reiterating that the US will retain "all options" to move against Iran no matter what.
Even on Syria, Obama's position was filled with hedges, promising to back the rebels, but only the rebels that "reject terrorism," and promising "the future the Syrian people deserve" while providing no detains about how to get there, or how arming those rebels, something he's been doing for quite some time, was going to produce a different result than the stalemate that's been on so far.
Syria........
As time goes by , Assad is methodically eliminating Opposition areas in Hama , Damascus suburbs , Aleppo .....
Syria wiping neighbourhoods off the map to punish residents – rights group
Report contains satellite imagery showing seven areas that have been largely or completely destroyed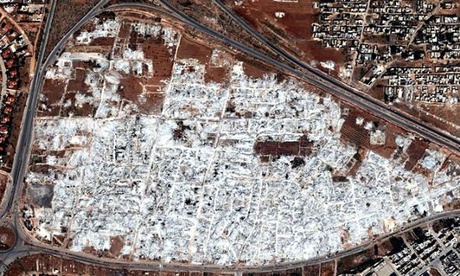 The Syrian government has demolished thousands of buildings, in some cases entire neighbourhoods, in parts of Damascus and Hama, as part of a collective punishment against residents of rebel-held areas, Human Rights Watch has found.
Satellite imagery taken over both cities
has revealed seven areas where neighbourhoods have either been largely destroyed or totally demolished. None of the destruction was caused during combat. Rather, the buildings have been systemically destroyed using bulldozers and explosives placed by troops who first ordered residents to leave, then supervised the demolitions.
A report released on Thursday morning says the Syrian regime claims that the demolitions were part of an urban planning programme that aimed to remove illegally constructed buildings.
Human Rights Watch, however, claims the motivations were instead to punish areas that were deemed to be sympathetic to opposition groups. It says the destruction violated international law and the laws of war.
Claims of widespread abuses have been routinely levelled by the government and the opposition during almost three years of war in Syria, which has killed more than 130,000, displaced close to 8 million, led tens of thousands to disappear and battered the country's renowned heritage sites. However, the scale of the physical destruction has been difficult to document, with reporting limited by government visa restrictions and the intensity of the fighting.
"Wiping entire neighbourhoods off the map is not a legitimate tactic of war," said Ole Solvang, emergencies researcher at Human Rights Watch. "These unlawful demolitions are the latest additions to a long list of crimes committed by the Syrian government."

Using satellite imagery, the organisation has compiled a dramatic series of before and after shots that it says show 145 hectares, the equivalent of 200 football fields, where the state policy has caused near-total destruction.

Some demolitions took place near areas such as the Mezzeh airbase and the international airport that the opposition viewed as strategic. While acknowledging that a military response in these areas could be deemed as legitimate, the report claims that the response was disproportionate.
The Mezzeh and Tadamoun areas of the capital, both opposition strongholds, have been particularly heavily hit, the images show. In Hama, where former president Hafez al-Assad killed tens of thousands of residents and wiped out neighbourhoods over several days in 1982, widespread destruction has again taken place. The satellite images show that the Masha al-Arb'een area has been wiped out. One image, apparently taken while the demolitions were under way, shows part of the area still standing – a grey blob of buildings juxtaposed against a white backdrop of ruins.
Masha' al-Arb'een, Hama
The complete demolition of the Masha' al-Arb'een neighborhood in Hama.
Move the slider to compare images from before and after the demolitions.
Mezzeh area, Damascus
Extensive demolition of dozens of high-rise residential and commercial buildings along the main road between Mezzeh Air Base and the neighborhood of Daraya.
Move the slider to compare images from before and after the demolitions.
Tadamoun, Damascus
Six story residential building on fire likely from artillery shelling in Tadamoun neighborhood on July 16, 2012. Building later demolished with controlled explosives, as visible on September 22, 2012.
Move the slider to compare images from before and after the demolitions.
Researchers compiled the report after viewing 15 satellite images and speaking to 16 witnesses to the demolitions, among them homeowners. Government statements, interviews with officials and videos posted to the web depicting the destruction were also used.

"No one should be fooled by the government's claim that it is undertaking urban planning in the middle of a bloody conflict, " said Solvang. "This was collective punishment of communities suspected of supporting the rebellion. The UN security council should, with an ICC [international criminal court] referral, send a clear message that cover-ups and government impunity won't stand in the way of justice for victims."
Nadim Houry, deputy director of Human Rights Watch for the Middle East and North Africa, said: "These are the areas that we were told about by witnesses. There are likely to be other areas, but there are many black holes in Syria where we don't have information. This is likely part of a systematic policy in rebel held areas elsewhere in the country as well.

"It shows yet again that this is not a one-off act by a commander. This is part of a strategy targeting all opposition-held areas. It is a mirror image of the starvation of people in Yarmouk [refugee camp in Damascus] or in Old Homs. It shows yet again how ready the government is to collectively harm areas of people that are supporting the opposition."

While the destruction of Syria's towns and cities during fighting has been well-documented, the eradication of neighbourhoods as a form of punishment or deterrence against supporting the opposition has not been revealed.

The regime has claimed that all those fighting against it are internationally backed terrorists who have imposed their will on communities, which they then use as bases to hide and stage attacks.

Opposition-held parts of Aleppo have repeatedly been hit by large ballistic missiles, including scuds, as well as non-conventional high-explosive bombs dropped from helicopters, known as barrel bombs. Such attacks killed 13 people in Aleppo on Tuesday and have claimed more than 300 lives since the start of the year.

Earlier satellite images have also revealed the scale of destruction in Aleppo, Syria's second city. A series of shots taken over other towns and cities during the past year has shown a physical landscape changed dramatically by the war.

Human Rights Watch called for its findings to be referred to the international criminal court and for compensation to be paid to homeowners. It also called for the international community to implement arms embargos that limit the supply of weapons and ammunition to the Syrian government.
Govt 'Practically Doesn't Control Anything Anymore'
by Jason Ditz, January 29, 2014
While the "moderate" rebels are always pleading poverty to the US, the more successful rebel factions, particularly al-Qaeda in Iraq (AQI) and Jabhat al-Nusra, never seem to have that problem. But where do their deep pockets come from?
Oil, as it turns out. New reports reveal that the
al-Qaeda factions have considerable control
over Syria's oil and gas reserves, and have been smuggling the oil into Turkey and Iraq to be sold "wherever they can find a buyer."
Nusra has some, but AQI has the most, with the Raqqa Province one of Syria's richest oil producers and also virtually entirely under their control. Companies in the region confirmed as much, saying the Assad government "
practically doesn't control anything anymore
."
Not that al-Qaeda controls all of the nation's oil, as the autonomous Kurdish region has considerable reserves of their own. Still and all, al-Qaeda factions control the majority, and even while Assad continues to try to make deals with Russian oil companies, his position is no doubt weaker because he's making deals for fields his government only owns on paper, and may never really control again.
'Retaliation' for Cross-Border Shell
by Jason Ditz, January 29, 2014
The
Turkish military has confirmed
an attack on a convoy belonging to fighters from al-Qaeda in Iraq (AQI) in northern Syria, saying they destroyed three vehicles in the strike.
Once a backer of rebels in general in Syria, Turkey has rarely fired across the border since the region was taken over by rebel factions, but decided to in this case because a mortar shell fired by AQI landed in Turkish territory.
The shell was likely a mistake, as officials say it was fired during a battle between AQI and rival rebels the Free Syrian Army (FSA), but Turkish military vehicles also
took some light arms fire
in the area. Details of where along the long border between Turkey and Syria the incident took place is unclear, and there have been no reports on casualty numbers.
Turkey's initially hardline pro-rebel stance has been reportedly undergoing a significant rethink in recent weeks, as they have come to realize that al-Qaeda domination of their southern border crossings are not in their best interest either, and the d
eclaration of autonomy by Syrian Kurdistan
has fueled even more tensions along the border.
Syria peace talks unravel after 'US military aid' accusations
Published time: January 29, 2014 04:18
The fourth day of the Geneva 2 peace negotiations has been halted earlier than scheduled following a fierce exchange of accusations from both the opposition and the Syrian government over the alleged resumption of US military aid to the rebels.
The talks were cut short by the UN-Arab League mediator Lakhdar Brahimi following the morning session when the opposition delegation rejected an official complaint note presented by the Syrian government delegation criticizing the resumption of US aid.

"We believe this is not the best present to the Geneva conference," said Faisal al-Mikdad, Syria's deputy foreign minister, calling the American decision "another manifestation" of US support for "terrorist groups" in Syria.

"This proves again that the United States is not interested in the success of this process, and we believe the US has to desist and stop its claims that it is interested in the success of this conference," he told reporters following the meeting.
The statement of condemnation said that the US, by choosing to arm rebels, made a "provocative decision" in violation of the Security Council resolution no. 1371, as weapons supplied will end up in the hands of extremists such as al-Nusra Front and the Islamic Front. The statement noted that the timing of this decision was truly surprising, as it serves "as a direct attempt to obstruct any political solution in Syria."
On Monday, Reuters reported that
"moderate"
Syrian rebel factions are being armed by the United States after the US Congress
secretly approved
the measures. Weapons which allegedly reach Syria via Jordan include a variety of small arms, and are believed to include anti-tank rockets and shoulder-launched surface-to-air missiles.
On Monday, the US rejected arming the rebels, saying that
"any notion that we support terrorists is ludicrous."
"The Assad regime is a magnet for terrorists,"
US State Department spokesman Edgar Vasquez said in a statement.
"The regime's brutality is the source of the violent extremism in Syria today. We support the moderate political and military opposition who are fighting for the freedom and dignity of all the Syrian people."
Instead, Vasquez blamed the Assad government of undermining the talks, saying the document
"shows that the regime is evading the core purpose of the Geneva talks."
The UN refused to comment on reports of the decision by the US Congress to approve the delivery of small arms to Syrian opposition, but Brahimi told the Itar-Tass news agency that he had not seen an official statement on the issue by Washington.
In the meantime, Russian Foreign Minister, Sergey Lavrov said that arming the opposition translates into arming terrorists.
"New supplies of lethal and non-lethal weapons to the Syrian conflict area lay groundwork for supporting terrorists,"
Lavrov told journalists in Brussels on Tuesday where Russia-European Union summit was being held.
Tuesday's talks were supposed to focus on the transfer of power and providing aid to the city of Homs, but there was no progress toward resolving the key issue of whether President Bashar Assad should step down and transfer power to a transitional government.
Negotiations are to reconvene on Wednesday, Lakhdar Brahimi, the chief UN mediator, told reporters, as he hopes for a
"better session."
"Nobody is walking out,"
Brahimi said,
"Nobody is running away."
"We have not achieved any breakthrough, but we are still at it, and this is good enough as far as I'm concerned,"
Brahimi said.
A member of the opposition negotiating team, Rima Fleihan, said that UN mediator Lakhdar Brahimi had cancelled the afternoon session
"because the regime is not cooperating on any subject, not on humanitarian issues and not on a transitional governing body."
She said the government's representatives rejected the opposition's
"vision"
for Syria.
"We have a vision, unfortunately the regime presented nothing and refused all discussion."

Moscow in the meantime wants to avoid "another obsession with regime change because of somebody's personal animosity, personal hatred to a particular individual," Lavrov said in Brussels.

"Imagine Assad disappears. Who is going to keep it together? There is no answer," Lavrov said, adding that the "adoption of a declaration on principles of the Syrian state's existence should be the next step in the inter-Syrian dialogue."
On Monday, the government's team presented a working paper on Syria's future, which Murhaf Joueijati, a member of the opposition Syrian National Coalition's negotiating team, said was rejected by the opposition because it "had nothing to do with a transitional government," and was instead focused on the need to combat terrorism and cease funding and arming of rebel groups.
The governor of Homs province said on Tuesday that UN officials are trying to negotiate with opposition fighters to allow the evacuation of civilians, as security concerns and al-Qaeda linked cells hinder the operation. At the same time, Joueijati accused the government of not allowing the delivery of humanitarian aid to Homs, which has been under siege for almost two years.

Syria's deputy foreign minister, Al-Mikdad denied the government's role in delaying the delivery of aid, saying that Damascus needs "assurances that the aid will not go to armed and terrorist groups in the city."

In the meantime, Elisabeth Byrs, a spokeswoman for the World Food Program, confirmed that aid vehicles are on standby.

"We need that all security conditions be met to allow this interagency convoy to go," said Byrs.
and....
Afternoon Talks Scrapped After Reports on US Arms Shipments
by Jason Ditz, January 28, 2014
Yesterday's report confirming the US Congress has
secretly funded
sending arms to Syrian rebels through the rest of this fiscal year are having a major, deleterious impact on peace talks in Geneva, and may be threatening the viability of those talks.
The revelation dramatically undercut US claims that Geneva II was supposed to settle the conflict with a peaceful transition of power, and officials
say there was concern that
the US is overtly trying to undermine the deal.
The afternoon was supposed to center around talks about the "transition," with the Syrian National Coalition (SNC) to present their proposal. Instead, afternoon talks were cancelled outright as all the focus was on the US arms shipments.
The State Department downplayed the problem, insisting they support the "moderate opposition," but in a rebellion dominated by al-Qaeda, it isn't even clear who that is anymore, and the specter of the US throwing more arms into the conflict is not welcome, no matter the excuse.
600 Days Into Siege, Homs Talks and Battle Both Stalemated
by Jason Ditz, January 28, 2014
600 days into the fight
, Syria's rebels retain control over central Homs, and the army holds the rest of the city. Its a siege both sides agree is unproductive, and causing a humanitarian crisis.
The war itself is stalemated, as it has been for many months now, and the talks on opening up the area to humanitarian aid seem just as stalemated, with
neither side willing to give in to reach a deal
.
The government offered to let women and children out of central Homs, a proposal spurned as a "ploy" by the rebels, and while the opposition at the Geneva talks pushes for convoy access, neither the government nor rebel fighters on the ground seem to be able to come up with terms of how that would work, leading the UN to conclude deliveries are impossible.
The Homs talks seem to be moving at the same snail's pace as talks about everything else at the Geneva II conference, where both sides seem more interested in using the lack of resolution to portray the other as unreasonable than they do at making deals on individual problems.
Iran......
Nations Plan to 'Flood the Market' With Increased Oil Production
by Jason Ditz, January 28, 2014
Comments by Iraqi Deputy PM for Energy Hussain al-Shahristani have fueled new
speculation about an imminent challenge
to Saudi Arabia's stranglehold on OPEC and by extension the global oil market.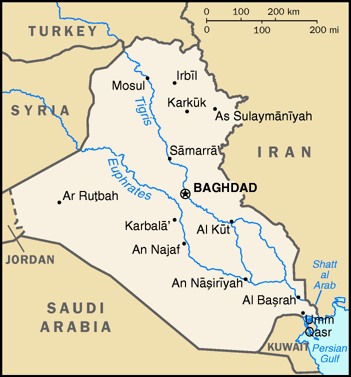 Shahristani revealed that Iraq is planning to triple its capacity for crude oil production by the end of the decade, and is working with its neighbor Iran to boost export capacity as much as possible, as quickly as possible.
The goal is for the two nations to have so much excess capacity that they can compete with Saudi Arabia as a source for "flex production," key to controlling the global price.
On the one hand, OPEC is likely to challenge this with efforts to impose strict quotas on Iraqi oil production, something they haven't attempted to do with the nation in over a decade.
Yet while
historically
there has been Western support for keeping Iraqi oil off the market, Iraq is welcoming foreign oil companies into their fields, in stark contrast to Saudi Arabia's own nationalized oil industry, and that could give them some flexibility, or at least fewer threats, than they've seen in years past.
Afghanistan........
Report: Afghanistan cannot be trusted with US aid
Published time: January 30, 2014 19:50
Despite some efforts to keep the findings private, a new report released by a government watchdog group this week found that Afghanistan cannot be trusted to properly spend the millions of dollars it receives in aid from the United States.
In fact, the report – authored by the Special Inspector General for Afghanistan Reconstruction (SIGAR) – found that none of Afghanistan's 16 ministries could be entrusted with US funds without high risk of that assistance being stolen or wasted. It can be read in full
here
(PDF).
The United States has allocated more than $1 billion in assistance to Afghanistan this year – about half of the amount initially requested by the Obama administration – much of which is often funneled directly to Afghan ministries rather than American aid programs.
According to the
New York Times
, two global auditing firms were hired by the United States three years ago to verify Afghanistan's ability to properly allocate funds. The details of the report were so negative, however, that officials at the US Agency for International Development, or USAID, pushed SIGAR to keep it a secret — a request that was denied based on the public's right to know. The findings were published on Wednesday.
The full report highlights the Afghan Ministry of Public Health as a high-risk operation. The ministry has received $236.5 million in aid that's in danger of being poorly spent as a result of paying salaries in cash, the study found. The Afghan Mine Ministry, meanwhile, is potentially "paying higher prices for commodities and services to finance kickbacks and bribes."
Additionally, the SIGAR report found that even after USAID conducted its own risk reviews as a result of the audits – which also found the ministries incapable of managing direct funds without high risk – the agency agreed to deliver aid to them anyway.
Despite these findings, SIGAR admitted that direct funding would likely continue regardless, and recommended USAID ratchet up the pressure on Afghan ministries to become more organized.
In response to the release of the report, USAID took exception to its conclusion, claiming that although SIGAR outlined numerous potential risks, there were no details of any fraudulent activity.
"As this audit does not examine the implementation of USAID direct assistance programs, we do not believe this report has any basis on which to question whether the identified vulnerabilities have been addressed prior to funds being made available," Donald L. Sampler Jr., the assistant to the administrator for Afghanistan and Pakistan at the agency, told the New York Times.
Previous reports by SIGAR have also highlighted wasteful spending in Afghanistan, with one noting that $50 million intended to strengthen local governments was instead used on workshops and overhead. Another report, meanwhile, detailed a local hospital project that was grossly overpaying for basic items and necessities, in some cases to the tune of more than 20 times the market rate.
The latest SIGAR report arrives during a time in which tensions have escalated between the United States and Afghanistan. Congress recently set aside $85.2 billion for military operations in the country this year, but slashed development aid in half and halted US involvement in any new infrastructure projects.
The new spending allocations come as Afghan President Hamid Karzai refuses to sign a bilateral security agreement that would keep US troops in the country beyond 2014. It's still unclear as to when he'll render a decision on the issue. Just recently, Karzai said the US should restart peace negotiations with the Taliban or leave the country entirely.
Hope His Successor More Amenable to Occupation
by Jason Ditz, January 28, 2014
With Afghan President Hamid Karzai angrily complaining about civilian deaths in a January 15 US air attack and still not accepting US demands to sign off on the Bilateral Security Agreement (BSA), US Senators are condemning him, and urging theUS to drop official support for him for the last few months of his term in office.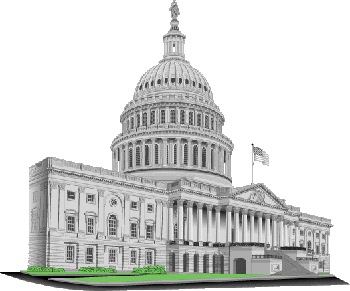 The BSA would formalize the US occupation of Afghanistan "through 2024 and beyond," and while White House officials are still talking up a largely empty threat to end the occupation, the Senators are saying they should just ignore Karzai until the election, and hope his successor will be more amenable to the idea of another decade-plus of US occupation.
The US has been angry with Karzai off and on for years, but with the BSA more or less stalled, every little comment, including criticism of civilian deaths in US air strikes or a judicial order to release detainees the US wants jailed but has no evidence against has officials convinced Afghanistan is openly flaunting US interests.
Sen. Carl Levin (D – MI), determined to see the occupation continue, says the US has to "get beyond Karzai" and realize that he's not going to give in, but rather that the deal should be pushed to his successor.
President Obama gave Karzai an ultimatum to sign the deal by December 31 of last year or face a full withdrawal. Karzai didn't sign, and the US continues to push the ultimatum back a bit, but with elections just a few months away, it seems to be neither here nor there anymore, and officials are just looking for chances to spite Karzai on his way out.
Pakistan......
330 US drone strikes in Pakistan recorded in Leaked official document
(By Alice K. Ross)
The Bureau is today publishing a leaked official document that records details of over 300 drone strikes, including their locations and an assessment of how many people died in each incident.
The document is the fullest official record of drone strikes in Pakistan to have yet been published. It provides rare insight into what the government understands about the campaign.
It also provides details about exactly when and where strikes took place, often including the names of homeowners. These details can be valuable to researchers attempting to verify eyewitness reports – and are often not reported elsewhere. But interestingly, the document stops recording civilian casualties after 2008, even omitting details of well-documented civilian deaths and those that have been acknowledged by the government.
Last July the Bureau
published
part of the document for the first time. This documented strikes, which hit the northwest tribal areas of Pakistan between 2006 and late 2009, and revealed that the Pakistani government was aware of hundreds of civilian casualties, even in strikes where it had officially denied civilians had died.
The reports are based on information filed to the FATA Secretariat each evening by local Political Agents – senior officials in the field. These agents gather the information from networks of informants in Pakistan's Federally Administered Tribal Areas (FATA), the area bordering Afghanistan.
Now the Bureau has obtained an updated version of the document, which lists attacks up to late September 2013.
The document contains estimates of how many people have been killed in each strike, as well as whether the dead are 'local' or 'non-local' – a broad category that includes those from elsewhere in Pakistan, as well as foreigners.
When the Bureau released the first part of the report last summer, anonymous US officials
attacked the document
, claiming that the report was 'far from authoritative' as it was based on 'erroneous media reporting' and 'indirect input from a loose network of Pakistani government and tribal contacts'. But the US has consistently refused to release information on what it believes has been the result of its drone strikes.
The overall casualties recorded by the document are broadly similar to those compiled by the Bureau, which uses sources including media reports, sworn affidavits and field investigations. The Bureau estimates that at least 2,371 people died in the time covered by the document (excluding 2007, which is missing from the record), while it records 2,217 deaths in total.
The document does not represent the Pakistani government's full view of drone strikes. Alongside the Political Agents and their daily reports to the FATA Secretariat, the country's intelligence agencies and military are each believed to collect details of attacks in separate reports. And during a recent trip to Pakistan the Bureau obtained a
list of individuals
killed in a single strike from a local politician.
The Pakistani government has made a series of statements on drone casualties: in
March last year
, officials at the Foreign Affairs ministry told UN expert Ben Emmerson, who was carrying out an investigation into drones, that at least 400 civilians – and possibly 600 – were among 2,200 drone casualties. In October, the Ministry of Defence issued a statement that contradicted this, asserting that drones had killed
67 civilians
since 2008. It later retracted the statement, with unnamed senior defence officials telling The News International that the figures were
'wrong and fabricated'
.
The document obtained by the Bureau is unusual because it gives a strike-by-strike account, allowing for comparison between the government's view of individual incidents and that of other sources.
Civilian casualties
Although the document records civilian casualties in the early years, from 2009 these almost disappear. Even well-documented cases of civilian deaths are omitted. These include at least two incidents where the tribal administration is known to have admitted to the families that it knew civilians had died.
Among the civilian deaths that go unmentioned is one of the most high-profile attacks of the past 18 months – an October 2012 attack that killed Mamana Bibi, an elderly woman, as she was in a field. Her grandchildren were nearby, and several were injured by debris.
'If a case as well-documented as Mamana Bibi's isn't recorded as a civilian death, that raises questions about whether any state records of these strikes can be seen as reliable, beyond the most basic information,' said Mustafa Qadri, a researcher for Amnesty International, who investigated the strike for a major report published last autumn. 'It also raises questions of complicity on the part of the Pakistan state – has there been a decision to stop recording civilians deaths?'
Up to the end of 2008, the document reports where attacks have killed civilians. In this period the document lists 37 drone strikes, as well as four attacks carried out by NATO and Afghan forces – and it notes civilian deaths in 15 of the drone attacks. The document records 353 deaths in this time, of whom at least 138 are specifically described as civilians.
The document records a further 294 incidents between January 1 2009 and September 2013, when the version obtained by the Bureau ends. Only seven of these specifically mention civilian victims. Just two use the word 'civilian' – the others typically refer to women and children as being among the dead. A further entry states that a child was injured.
The Bureau's data records a similar number of incidents over the same time period, but shows 53 incidents where at least one civilian death is reported by multiple credible sources – and many more where civilian deaths are possible. In total, the document records around 200 civilian deaths, including those where ambiguous language such as 'local tribesmen' is used – compared to a minimum of over 400 recorded by the Bureau.
Civilian casualties according to the document. In 2011, the file notes that 41 'local tribesmen' were killed – these are included in the civilian count here.
A former senior FATA Secretariat official, speaking on condition of anonymity, explained that rather than attempting to establish which of the dead were believed to be civilians, agents instead categorised the dead as 'local' or 'non-local'.
'It is very difficult to report it whether this man was really a militant or a non-militant. So they found an easy way of saying it: local and non-local,' he said.
'It's certainly of concern that almost all mention of non-combatant casualties simply disappears from this document after 2009, despite significant evidence to the contrary.'- Chris Woods
A second local source agreed: 'As a matter of policy, deaths in drone strikes were classified as locals and non-locals, because [the term] civilians was found to be too vague and contradictory.' This helped to 'avoid controversy', he added.
The 'non-local' category strongly suggests that an individual is an alleged militant, the former official added. 'Local means that they belong to that agency [tribal administered district] and you could say in general terms that they are innocent… But it is quite possible that some of them might be terrorists.'
The change in recording follows an escalation in the number of strikes in the final months of Bush's presidency, which gathered pace under Obama. With the increased frequency of the strikes, gathering information may have become more challenging for Political Agents. Some non-combatant deaths may be missing, too, because reports are filed soon after they occur and are not later updated: several entries contain no casualty estimates at all and simply note: 'Details are awaited.'
The former FATA official suggested that the document may have stopped regularly recording civilian casualties because of something as prosaic as a change of the personnel charged with compiling it. But other observers suggested that the cause could be less mundane.
The last drone strike in the document to use the word 'civilian' in describing the dead is the first of Obama's presidency, on January 23 2009 (a strike six months later says, more ambiguously, 'A civilian pickup was targeted').
Amnesty's Qadri said: 'You cannot rule out a deliberate attempt not to include information on possible civilians or non-combatants being killed. It seems a huge coincidence that there's this change in reporting just as Obama enters power. But whatever the explanation and despite the lingering uncertainty, we know these figures are not presenting the full picture of the US drone program.'
Chris Woods, who started the Bureau's investigation into drone strikes and who is now writing a book on armed drones, said: 'One of my sources, a former Pakistani minister, has indicated that local officials may have come under pressure to play down drone civilian deaths following the election of Barack Obama. It's certainly of concern that almost all mention of non-combatant casualties simply disappears from this document after 2009, despite significant evidence to the contrary.'
'It is feared that all the killed were local tribesmen'
A handful of entries include ambiguous language hinting at non-combatant casualties. On August 14 2010, the document records an evening strike, noting: 'The dead included 07 Mehsuds, 05 locals and 01 unknown'. Mehsud is the name of a prominent local tribe. A field investigation by Associated Press later found that seven civilians – including a child – were among 14 to die in an attack on a house during Ramadan prayers.
And when a drone attacked a meeting of tribal elders on March 17 2011 – an attack that was condemned by the Pakistani military and civilian government – the report says 'it is feared that all the killed were local tribesmen'.
Bureau field investigations have repeatedly encountered civilian deaths in strikes where local media have used ambiguous phrases such as 'villagers', 'people' and 'local tribesmen'.
One entry in the file hints at problematic definitions of who is considered a 'militant'. For a strike on April 12 2010, it records 14 deaths and three injuries, noting: 'The killed militants also include a 12 years [sic] old child.'
'Whatever is happening, if this document is anything to go by, it's clear the Pakistan government's investigations are not adequate,' said Amnesty's Qadri. 'First, this table does not appear to be telling us the whole truth about casualties.
'Secondly, what steps have Pakistan authorities taken to assist civilians caught up in these strikes like access to medical services or provide them with remedies such as access to justice or compensation? … It doesn't seem to be the case that this record keeping is carried out so that the Pakistan state can better assist people caught up in these strikes.'
The document also barely mentions other details such as which organisation the dead are believed to have belonged to, or the names of those killed. Even when very senior militants are killed, they are almost never identified by name.
As the Bureau has found with its Naming the Dead investigation, the vast majority of those killed in drone strikes remain unidentified – only around one in five has so far been identified by name. Documents obtained by news agency McClatchy and NBC showing the CIA's records of its drone strikes indicated that in most strikes these do not record the names of the dead either. These documents have not been published. And as the Pakistan document shows, even to the local government it is often a mystery who is dying in the CIA's drone strikes.
Missing civilians
The document obtained by the Bureau omits several incidents where multiple credible sources report civilian casualties – even when local officials have acknowledged.
For example, on October 24 2012, a drone strike in North Waziristan hit a figure in a field. The report notes that one person died, adding: 'At about 1440 hours, US Drone fired two missiles at agriculture land situated in between the two houses in village Ghundi Killi Daur Tappi area Tehsil Miranshah, N. W. Agency.'
But it neglects to mention what over a dozen other sources reported: the figure was a 67-year-old grandmother, Bibi Mamana, who was in the fields with her grandchildren. Three of her grandchildren were also injured – yet the document records no injuries at all.
Yet Pakistani official sources have acknowledged that civilians were harmed in the strike. The Political Agent gave the family $100 to get medical treatment, an Amnesty field investigation found. And in the attack's immediate aftermath, military officials told reporters that a woman had been killed – although they said two others were also killed.
In October 2012, Mamana's family – including children who were injured in the strike – visited the US, where they met members of Congress.
Letter from the Political Agent, obtained by Amnesty
Yet the document makes no mention of a civilian death, or of any injuries.
Jennifer Gibson of Reprieve, the legal charity that took the family of Bibi Mamana, the grandmother killed in a drone strike, to the US, said: 'It's past time CIA drone strikes in Pakistan were brought out of the shadows and into the light. Nine-year-old Nabila ur Rehman told Congress just a few months ago about how she watched a US drone kill her grandmother and injure her siblings. Nabila deserves answers. Unfortunately, this document doesn't give them to her.'
Similarly, immediately after a strike on December 26 2009, Pakistani intelligence sources told Al Jazeera that everyone killed was a civilian – a reported six civilians. But the document notes only: 'No foreigners were killed'.
And as the Bureau reported last July, for a strike on January 23 2009 – the second of Obama's presidency – the local Political Agent sent a letter acknowledging the deaths of four civilians. But there is no hint of them in the secret file.
—-
—-
Related video:
Law Minister Vows Govt to 'Smash' Pakistani Taliban
by Jason Ditz, January 28, 2014
The most recent All Parties Conference and election season set the stage for a rapprochement between Pakistan and the Tehreek-e Taliban Pakistan (TTP), and the two sides came to within 24 hours of starting peace talks.
Then the US happened.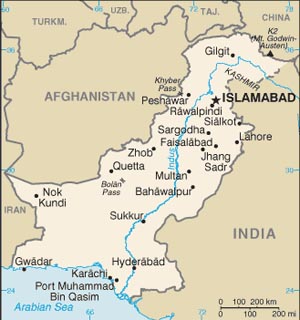 With the talks about to start, US drones assassinated the TTP's leader Hakimullah Mehsud, halting the process and now, it seems, killing it outright. Hakimullah's replacement, Mullah Fazlullah, has been less willing to talk.
After months of failing to get the talks back on track, Fazlullah has put the TTP back on the offensive, and Pakistani Law Minister Sanaullah has promised a "war footing" to smashthe TTP outright.
Bellicose rhetoric aside, if the Pakistani military was actually capable of wiping out the TTP across the tribal agencies they would've done it years ago, and the government has been reluctant to confirm that the attacks amount to the beginning of a full-scale offensive.
Opposition parties who backed the peace talks at the All Parties Conference are still not giving up on that idea, either, with many saying they don't want the US attempt to sabotage the process to succeed.
Iraq.......
Seizes Small Town Near Ramadi Dubbed 'Important' al-Qaeda Base
by Jason Ditz, January 30, 2014
Iraqi military forces are
hyping recent gains
against al-Qaeda in Iraq (AQI) in the area along the frontier between Baghdad and the Anbar Province, saying they've taken back a whole district near Fallujah as well as the town of Albu Farraj.
Albu Farraj is on the outskirts of Ramadi, one of the major Anbar cities where control is being disputed between the government, AQI, and local tribal leaders. Officials claimed it was an "important base" for AQI in Anbar.
But despite those modest gains, the city of Fallujah remains more or less entirely under AQI control, as well as much of Ramadi. The rest of the Anbar Province is largely in open revolt, with Sunni tribal leaders opposed to the Maliki government's heavy-handed treatment of them.
Military officials say the hostage situation is now resolved, but the attack in Baghdad underscores that despite the military's offensive in Anbar, AQI is not entirely on its heels in a defensive posture, and continues to look for opportunities to attack.
45 Killed, 71 Wounded, Mostly in Baghdad Bombings
Some territory in Anbar province was recovered from militant control perhaps that is why casualties were low there. Baghdad, however, suffered several bombings. Overall, at least 45 people were killed and 71 more were wounded across the country.
Iraq Attacks Target Security Forces: 26 Killed, 24 Wounded
At least 26 people were killed and 24 more were wounded during a relative break in the violence. Though, the figures may be low due to the difficulty of reporting from Anbar province.