Syria.....
Executed Huge Number of al-Nusra Fighters
by Jason Ditz, January 12, 2014
Underscoring just how ugly the infighting among rebel factions in northern Syria has gotten, al-Qaeda in Iraq (AQI) has captured and executed
an estimated 70 rivals
, including a large number of fighters from Jabhat al-Nusra, another al-Qaeda affiliate.
The fighting that began a week ago Friday claimed 500 dead in the first week, and a weekend of fighting and executions has brought that number to
at least 700 now
.
Initial fighting focused on AQI's less secure possessions in Latakia and Idlib, but has since spanned several provinces, with hits on major AQI possessions like Raqqa, where the executions took place.
Growing Dispute Over Central City of Homs in Recent Days
by Jason Ditz, January 12, 2014
With the battle between the Syrian government and rebels splitting mostly along a north-south line, the central city of Homs is finding itself one of the main fronts.
20 more people were reported killed this weekend when
Syrian military forces shelled
one of the rebel-held districts in Homs. Activists say the toll could rise as a number of others were gravely wounded.
This comes just days after fighting late last week over the same district
left 45 rebel fighters dead.
The area under rebel control is increasingly surrounded by the military, and rebels have tried to launch several offensives to break the siege.
So far the attempts to break the siege haven't gained much ground, but likewise the Syrian military doesn't seem to be close to regaining control over rebel territory. As with other cities, the fight seems stalemated.
No Rebels Likely to Be Represented in Talks
by Jason Ditz, January 12, 2014
With the Geneva II talks just a week and a half away, there is essentially no chance it will accomplish anything, and a very good chance that no rebel faction at all will attend, with many uninvited and the Syrian National Coalition (SNC) still undecided.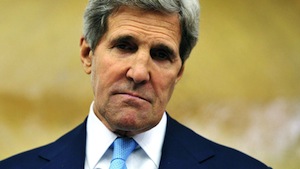 But Secretary of State John Kerry
and other Western officials insisted
the talks "must proceed" at all costs, insisting that there is no
alternative
path to ending the war.
There isn't an alternative path, but the Geneva II talks have appeared doomed from the start, and with most of the focus now on whether or not the US will allow Iran to attend, the talks seem like they're going to boil down to Western nations and Russia bickering over a settlement neither is going to be able to impose.
Geneva II was initially scheduled for June, but got pushed back repeatedly on hopes the SNC would eventually come on board. In the end they're still an open question, and the talks have had to relocate to Montreaux because a luxury watch convention got all the good hotels in Geneva. Now, with all the Montreaux hotels booked, everyone seems determined to attend no matter how fruitless the talks will be.
and.....
http://www.miamiherald.com/2014/01/10/3863578/west-may-not-be-winner-in-syria.html
West may not be winner in Syria battle of 'good al Qaida' vs. 'bad al Qaida'
BY HANNAH ALLAM
MCCLATCHY WASHINGTON BUREAU
WASHINGTON --
Only on the complex and bloody battlefields of Syria could there emerge a schism that would seem absurd elsewhere: "good" al Qaida vs. "bad" al Qaida.
That concept is becoming increasingly accepted as Syrian fighters intensify their campaign to reclaim the mantle of the rebel cause from extremists who'd become as formidable an enemy as President Bashar Assad, the autocrat they've failed to topple after nearly three years of war.
Analysts who monitor the Syrian insurgency caution that the rebel forces fighting or taking territory from the feared Islamic State of Iraq and Syria, or ISIS, are themselves no champions of a Western-style democratic plan for Syria. The fighters run the spectrum from avowed al Qaida loyalists to ultraconservatives who want no cooperation with the West to two new groupings of more mainstream rebels who complain that the Obama administration has abandoned their struggle.
As a result, the analysts say, a development that from afar might appear to be encouraging – rebels uniting to isolate the most ruthless faction – in fact comes with a host of caveats and new concerns, not least that ISIS will return with a vengeance.
And it doesn't resolve the fact that the United States still lacks a proven rebel partner in the conflict, a major snag to U.S. plans to build a strong opposition delegation to sit across from regime representatives at a long-anticipated peace summit that's scheduled to begin in just two weeks.
"Yes, we're closer to having a leadership of the opposition that can actually presume to call the shots in rebel Syria. But it's not one we're going to like very much," said Joshua Landis, the director of the Center for Middle East Studies at the University of Oklahoma and the author of the blog Syria Comment.
In several instances, according to reports, ISIS is simply handing over posts to its sometimes ally, the Nusra Front, a U.S.-designated al Qaida affiliate that enjoys good relations with a cross-section of rebel brigades and which has assumed a mediator role in the current violence. The brutalities of ISIS make the Nusra Front, itself no stranger to beheadings and kidnappings, look downright moderate by comparison.
While Nusra Front fighters occasionally have joined in the battle against ISIS on a localized basis, Syria observers say, as an organization its stance seems intentionally ambiguous. The real charge against ISIS comes from two factions that were formed of the remnants of the U.S.-backed Free Syrian Army, and from the new ultraconservative powerhouse, the Islamic Front.
More than 250 people died in the fighting of recent days and ISIS has either surrendered or been routed from dozens of its positions, according to news and witness reports.
The balancing act for Nusra is that it wants to preserve its good relations with the other, more moderate fighting groups, but can't be seen as selling out its ideological twin ISIS – even though ISIS technically is no longer an al Qaida affiliate after openly defying the orders of the terrorist network's commander, Ayman al Zawahiri, to stop its incursion into Syria.
"Nusra has consistently played its cards right in Syria – it's been remarkably smart in managing its public relations," said Charles Lister, who focuses on the Syrian civil war as a visiting fellow at the Doha Center of the Brookings Institution. "It has maintained healthy relations with rebel groups of all ideological kinds, and its military might and demonstrated capacity to positively influence battles has made it a highly influential group."
The relationship to watch, analysts say, is how the Nusra Front interacts in the future with the Islamic Front. Both groups emphasize that their problems with ISIS aren't ideological, but because of their rival's imperious attitude and refusal to enter into power-sharing agreements. Their hope is that ISIS foot soldiers will drift away to either Nusra or the Islamic Front, preventing an intra-jihadist showdown in what's already a free-for-all.
Rebel supporters, Landis said, are now "on a charm offensive to portray Nusra as the 'good al Qaida,'" an organization that's only focused on the Syrian arena, is playing nicely with rival factions, and which doesn't have ambitions to attack the United States or its allies.
Nusra and the Islamic Front have something else in common: an open channel to al Qaida leader Zawahiri. As the Long War Journal reported last month, a senior al Qaida operative, known by the alias Abu Khalid al Suri, is a leading figure in the Islamic Front and is close to the bloc's leader, Hassan Abboud.
A publication devoted to conflict, The Long War Journal, citing intelligence sources, described al Suri as an al Qaida courier whom Spanish authorities suspect delivered "surveillance tapes of the World Trade Center and other American landmarks to al Qaida leadership in Afghanistan in early 1998."
"Even if one were to decide that the Islamic Front is moderate, ideologically, they still don't like the West and don't want Western assistance," said Aymenn al Tamimi, who analyzes radical Islamist groups in Syria and Iraq for the Philadelphia-based Middle East Forum.
Tamimi added that the relatively moderate rebels who want a more democratic future for Syria are worried that their uneasy, fluid cooperation with the Islamists will sour once ISIS is out of the picture or absorbed into the other factions.
Nevertheless, the Obama administration is making overtures to Abboud and his fighters. The White House acknowledged Friday that it's even considering restarting aid shipments to the rebel movement, of which the Islamic Front is taking charge. Shipments were suspended last month when the U.S.-backed moderate rebel command saw its headquarters and warehouses pillaged by Islamist forces.
"Abboud is clearly keeping an open channel to Zawahiri, and maybe getting funding, but America has no choice here," Landis said. "America is reaching out to him and saying, 'Don't write us off, let's talk, you don't really want to be with al Qaida.'"
http://news.xinhuanet.com/english/world/2014-01/12/c_133037452.htm
Syrian troops kill 40 rebels in Aleppo
English.news.cn

2014-01-12 04:23:36
DAMASCUS, Jan. 11 (Xinhua) -- At least 40 rebels were killed on Saturday by the Syrian troops in the country's northern province of Aleppo, the official SANA news agency said.
More than 40 "terrorists," most of whom are foreigners, were killed in a "special operation" carried out by the Syrian regular forces in Retyan village in the northern countryside of Aleppo, said SANA.
The rebels have been losing their momentum recently as they have become plagued with infighting between those who showcase themselves as "moderate" rebels and the Islamic State of Iraq and the Levant (ISIL).
The Britain-based Syrian Observatory for Human Rights said Friday that the infighting that erupted between rebel groups in Syria have killed 500 people.
The battles started last Friday between various rebel groups and so-called Islamic State of Iraq and the Levant (ISIL), said the Observatory, adding that the death toll includes 85 civilians, 240 rebels from various groups and 157 fighters from the ISIL.
Several Islamist battalions have recently turned against the powerful ISIL, which has recently declared the establishment of an Islamic emirate in Iraq' s Fallujah province.
Observers believe that many rebel groups turned against the ISIL due to the large swathes of land it has claimed recently in northern Syria. Also, they want to burnish their image and show that they are "moderate" ahead of the Geneva II peace conference on the Syrian crisis.
Haitham Mana'a, a moderate opposition leader, told the pan-Arab al-Mayadeen TV recently that there are no ideological difference between the ISIL and other armed groups in Syria, noting that the war among the rebel groups "will neither be easy nor end soon."
Syrian Information Minister Omran al-Zoubi said in a press conference last week that all the rebel groups, regardless of their names and what is happening between them, are "terrorist groups."
Iraq........
Praises Tribal Leaders for Efforts to Oust al-Qaeda
by Jason Ditz, January 12, 2014
Iraqi Prime Minister Nouri al-Maliki has praised the tribal leaders in Fallujah for their ongoing efforts to retake the city from al-Qaeda in Iraq (AQI), ruling out a military offensive against Fallujah.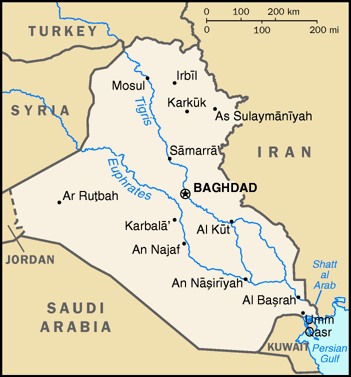 "We do not care how long this takes," Maliki added,
saying the military could encircle Fallujah until AQI is removed
from the city, which it took a week and a half ago.
The Fallujah tribes have taken parts of the city back by force and are in
talks
to retake the city outright from AQI, but that doesn't mean Fallujah will necessarily return to Maliki's control.
Even before AQI showed up Fallujah and much of the Anbar Province was in open revolt. The prime minister had sent the military in to crack down on protests, and Fallujans have made clear they don't want the central government back either. Maliki may have ruled out the invasion of Fallujah for the duration of AQI's ouster, but once they're gone it seems inevitable he'll want to reinvade to take the city back from the tribes.
Secular Fighting Begins to Spill Into Neighboring Areas
by Jason Ditz, January 12, 2014
Weeks of fighting in the Anbar Province has pitted Iraq's military against Sunni civilian protesters, tribes, and mostly recently al-Qaeda in Iraq (AQI). It's not going to be a quick thing either, warns Iraqi FM Hoshyar Zebari.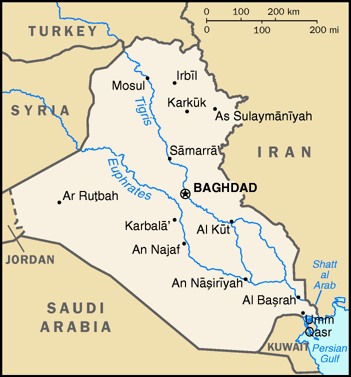 "We will be in this for the long haul,
probably as long as Syria
is going on," Zebari said. That could mean years of sectarian civil war in the Anbar Province.
That's a problem not just in Anbar but beyond, as already the fighting with AQI is beginning to spill across the provincial border from Anbar into Baghdad's own governate.
Sectarian violence has been surging in Iraq since April, and has picked up even more this month with the fall of Fallujah to AQI. This is the first time a top Iraqi official has aimed to predict the length of the fighting, and putting it in the same timeframe as Syria means Iraq is in a new civil war, and a potentially long one.
Magnet Bomb Targets General's Car
by Jason Ditz, January 12, 2014
Key Kurdish Brigadier General Bakhiyar Fayikh narrowly escaped assassination today in a
bombing in front of his home
in Eastern Sulamaniyah.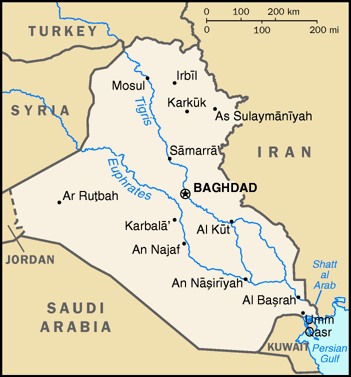 The attack occurred when a magnetic bomb attached to his car was detonated, damaging the car but leaving him otherwise unharmed. The incident was dubbed a "terrorist attack" but there's been no claim of responsibility.
Previous magnet bombings were carried out by an al-Qaeda linked faction in Irbil in recent months, meaning they're a likely culprit.
Fighting between al-Qaeda in Iraq (AQI) and Kurds in Syria's northeast is a source of particular spillover tension, and while Iraqi Kurdistan remains relatively violence free compared to the rest of the nation, today reminds us that bombings can happen anywhere, at any time.
and....
Baghdad summons Turkish diplomat, Maliki warns Ankara over Kurdish oil
The Kurdistan Regional Government (KRG) said last week that crude had begun to flow to Turkey via the new pipeline.
Baghdad summoned Turkey's chargé d'affaires Jan. 12 over moves by Iraq's Kurdish region to sell oil independently via Ceyhan, saying the move was a violation of its constitution as prime minister Nuri al-Maliki warned Turkey on not 'interfering' on the issue.
Deputy Prime Minister Hussein al-Shahristani, the top official responsible for energy affairs, summoned Efe Ceylan over the announcement by the autonomous Kurdish region last week that its first shipment of crude oil sent directly to Turkey had gone on sale, with more expected to follow."Iraq considers the export of oil through its international borders without government approval as a violation," Shahristani said in a statement following the meeting with the Turkish diplomat.

The Kurdistan Regional Government (KRG) said last week that crude had begun to flow to Turkey and exports were expected to start at the end of this month and then rise in February and March.

The minister said Turkish officials had prevented representatives from Iraq's oil ministry from overseeing the quantities of oil being delivered and exported from the Kurdish region.

"The Iraqi government holds Turkey legally responsible on this subject, and reserves the right to demand resultant losses," Shahristani said.

Baghdad's summoning of Ceylan is just the latest chapter in a long-running tussle between the federal government and the Kurdistan region over natural resources.
PM threatens Kurdish region with cutting funds

Meanwhile, Maliki threatened on Jan. 12 to cut central government funding for Iraq's autonomous Kurdistan region if the Kurds pursued a drive to pipe oil exports to Turkey without Baghdad's approval.

"This is a constitutional violation which we will never allow, not for the (autonomous Kurdistan) region nor for the Turkish government," Maliki told Reuters in an interview.

He reiterated Baghdad's insistence that only the central government has the authority to manage Iraq's energy resources. He also took the occasion for warning once moreAnkara for its cooperation with KRG.

"Turkey must not interfere in an issue that harms Iraqi sovereignty," Maliki said.

The central government and the Kurds differ over how to interpret the constitution's references to oil and how revenues should be shared. The Kurdish share was set at 17 percent after the U.S.-led invasion in 2003, although the Kurds frequently complain that they get less than that.

On Jan. 10, Iraq's Oil Ministry expressed "deep regret and astonishment" over plans announced by the Kurdistan Regional Government (KRG) to begin pumping oil to Turkey without central government approval.
http://english.alarabiya.net/en/News/middle-east/2014/01/12/Kurdish-president-slams-Iraqi-military-intervention-in-Anbar.html
By Staff writer | Al Arabiya News
Sunday, 12 January 2014
President of Iraq's autonomous Kurdish region Massoud Barzani criticized Iraqi Prime Minister Nouri al-Maliki's military intervention in the western Anbar province, warning against an all-out sectarian war erupting in the country.

Barzani said the security situation was deteriorating in Anbar, adding that the Iraqi government's methods of resorting to military intervention will further complicate the situation.
The violence in Anbar, which began on Dec. 30 with the removal of a Sunni Arab anti-government protest camp, has killed more than 250 people -- the worst unrest to hit the province in years.
Barzani said that the central government must seriously consider citizens' demands and respect the people's will.

He added that war must not transform from one against terrorism into a sectarian-fuelled fight between Sunnis and Shiites.

Meanwhile, fighting between Anbar tribes and al-Qaeda-linked militants from the Islamic State of Iraq and the Levant (ISIL) group continue for the third week.
Last week, Human Rights Watch condemned abuses by all sides in the standoff in Anbar which has displaced 13,000 families.
It criticized Iraqi forces for using what it alleged was indiscriminate mortar fire in civilian neighborhoods, and militants for deploying in and attacking from populated areas.
Iraq Clashes, Attacks Leave 48 Dead, 37 Wounded
Iran......
Iran, world powers agree to start implementing nuclear deal on Jan. 20
Published time: January 12, 2014 17:05
Edited time: January 12, 2014 21:38
Tehran and the six world powers, the P5+1, have agreed to implement a nuclear deal reached in Geneva in November starting from January 20, says EU foreign policy chief Catherine Ashton.
"We will ask the International Atomic Energy Agency to undertake the necessary nuclear-related monitoring and verification activities," Ashton said Sunday.
Ashton represents the six world powers – the US, Russia, China, France, Britain and Germany – in diplomatic contacts with Iran aimed at resolving the standoff over Tehran's nuclear program.
The interim deal, now entering the implementation stage, was confirmed by the Iranian Foreign Ministry.
"Capitals have confirmed the result of the talks in Geneva... The Geneva deal will be implemented from January 20," the Mehr semi-official news agency quoted spokeswoman Marzieh Afkham as saying in Tehran.
US President Barack Obama has welcomed the agreement to implement the nuclear deal. He added that he would veto "any legislation enacting new sanctions during the negotiation of the long-term agreement with Iran."
The US and other nations will give "modest relief" on sanctions against Iran as the country fulfills its commitments under the deal, Obama said. However, Washington "will move to increase our sanctions" if Tehran does not follow through, he added.
"With today's agreement, we have made concrete progress," Obama said in a statement Sunday, pointing out that now work on a broader long-term deal with Iran will begin.
"I have no illusions about how hard it will be to achieve this objective, but for the sake of our national security and the peace and security of the world, now is the time to give diplomacy a chance to succeed," Reuters reported him as saying.
However a senior US official said Sunday that Iran will not get all of the sanctions relief until the end of the six-month implementation period ends.
"Iran will not have access to the final installment of the $4.2 billion until the last day of the six-month period," the official was quoted by Reuters.
"Access to a portion of these funds will be linked to Iran's progress in completing the dilution process for 20 percent enriched uranium," said the official, referring to Iran's commitment to dilute half of its 20 percent enriched uranium to no more than 5 percent enriched uranium.
Meanwhile, Iran's deputy foreign minister Abbas Araqchi said the deal would allow the country to stop complying if it saw its partners not fulfilling their own commitments.
"We don't trust them," Araqchi told state television.
Earlier this week, senior officials from the EU and Iran met in Geneva to iron out remaining differences regarding the implementation of the
November 24 deal
.
Under the agreement signed in Geneva, Iran vowed to curb its most sensitive nuclear activities. In return, the country will be allowed access to $4.2 billion in funds frozen as part of the financial sanctions imposed on the country over suspicions that its nuclear program is aimed at producing an atomic bomb.
The Geneva accord will last for six months, during which time international negotiators hope a final, more comprehensive agreement can be agreed that will wind down much of the Iranian nuclear program and govern its scope to ensure it can only be used for peaceful purposes.
According to a senior US official, Iran will get some sanctions relief at the start of the implementation of the November nuclear deal. However, it will not get all of the relief until the six-month implementation period ends.
Access to a portion Iran's blocked funds will be linked to its progress "in completing the dilution process for 20 percent enriched uranium," the official said Sunday.
"Iran will not have access to the final installment of the $4.2 billion until the last day of the six-month period," the official added.
Throughout the long-running dispute over the program, Tehran has maintained that it has right to atomic energy and its program is purely peaceful.
Russia's Foreign Minister Sergey Lavrov, who was among the negotiators, said in November that the deal was a
win-win situation
for everyone. He added that it only became possible after Iran's president, Hassan Rouhani, came to power in 2013.
President Vladimir Putin described the Geneva accord "as a balanced list of measures and it will certainly have a positive influence on the development of the international situation."
http://www.rollcall.com/news/khameneis_little_helpers_in_the_senate_commentary-230056-1.html
Khamenei's Little Helpers in the Senate | Commentary
By Trita Parsi
Jan. 10, 2014, 10:14 a.m.
Unbeknownst to Senators
Mark S. Kirk
, R-Ill., and
Robert Menendez
, D-N.J., Iran's hardline Supreme Leader Ayatollah Ali Khamenei is rooting for them as they challenge President Barack Obama over new Iran sanctions. Tehran's hardliners cunningly hope to benefit from Kirk and Menendez's sabotage of diplomacy. Here's why.
The arguments of sanctions proponents rest on three myths that, left unchallenged, risk severely undermining efforts to prevent Iran from achieving an undetectable breakout capability.
First, sanctions hawks argue that their aggressive policies create an effective good-cop/bad-cop dynamic that enhances Obama's diplomacy. While such a dynamic can be useful, its effectiveness rests on the idea that the good cop can deliver on his promises and reign in the bad cop. If the good cop cannot convincingly signal that ability, the desired psychological effect is entirely lost. The bad cop simply cannot be the winning cop.
Rather than boosting Obama's diplomacy, Kirk and Menendez are portraying him as weak, while showing themselves as wholly indifferent to the agreements the United States has signed. New sanctions would after all blatantly violate the Geneva accord.
Kirk and Menendez have taken their thirst for sanctions too far. They are turning a good-cop/bad-cop routine into a weak-cop/insane-cop dynamic. If Tehran's hardliners would portray President Hassan Rouhani as weak and incapable of delivering, the predictable advice from sanctions hawks would be that there is no use negotiating with a counterpart that isn't in control of policy. Thanks to Kirk and Menendez's zeal for sanctions, hardliners in Iran now say precisely that about negotiating with Obama.
Second, sanctions advocates argue that more sanctions would further pressure Iran's economy. In reality, more sanctions will actually lead to less sanctions.
If the Geneva deal falls apart as a result of Congressional foul play, the world will view the U.S. – and not Iran – as the main obstacle to a nuclear agreement. With blame shifting to the U.S., international consensus against Iran will wither away, and with it, much of the international sanctions regime. Numerous countries will stop implementing their sanctions, thus providing Tehran with de facto sanctions relief – but without Iran giving any nuclear concessions. This is the cost of Congress overplaying its hand – a miscalculation Iranian hardliners deeply hope Washington makes.
Finally, sanctions enthusiasts argue that more sanctions weaken Iranian hardliners. In reality, the opposite is true.
Contrary to conventional wisdom, Khamenei did not permit Rouhani's election. The population forced their will onto the regime, realizing that the regime's internal fissures disabled it from repeating the fraud of 2009. In 2013, Khamenei simply had no choice but to accept the will of the population. Ever since, he has been preparing the pendulum of power to shift back to his side.
Khamenei supports Rouhani's diplomacy not because he agrees with it, but because he has turned it into a win-win for himself. As long as he patiently waits till the talks either succeed or collapse due to American foul play - courtesy of senators Menendez and Kirk - he will strengthen his position both internationally and domestically.
http://www.juancole.com/2014/01/congressional-sanctions-backfire.html
New Congressional Sanctions on Iran Will Backfire . . . on Congress
(By Farhang Jahanpour) Despite strong opposition by the White House and the States Department and despite the pleadings of some of the most prominent bipartisan US foreign policy luminaries who have warned…
(By Farhang Jahanpour)
Despite strong opposition by the White House and the States Department and despite the pleadings of some of the most prominent bipartisan US foreign policy luminaries who have warned that additional sanctions would jeopardize ongoing diplomatic efforts, many US senators are pushing forward with a new resolution that is supported by the same neocons that brought us the Iraq war.
It seems that the majority of Congressmen and Senators know very little about Iranian history or what is going on in Iran at present. To say that sanctions have forced Iran to the negotiating table is not entirely correct. The sanctions have certainly affected the Iranian economy, but even Saddam Hussein's unpopular regime managed to stay in power for many years despite crippling sanctions and it was only a disastrous war and occupation that ultimately deposed him.
Iran has gone through a massive popular revolution, whose main principles were freedom and independence. One of the main reasons why people turned to the revolution that was ultimately dominated by the clerics was that they wanted to put an end to foreign interference in their domestic affairs and to two centuries of foreign domination that had humiliated a proud and ancient nation. Although many people have been disaffected with the religious aspects of the revolution, nevertheless, the principles of freedom, independence and ending foreign interference in Iran are still very strong in the minds of the Iranians, and this is why they are prepared to put up with a great deal of hardship in order to defend those principles. This is why during eight years of a devastating war that Saddam Hussein waged against Iran, with massive regional and Western support, and which resulted in hundreds of thousands of dead and injured and hundreds of billions of dollars worth of economic damage, the masses of people remained steadfast in defending their country.
Despite a negative image of Iran that has been portrayed in the West, the Iranian society is a vibrant, politicized, and engaged society. The massive participation of people in successive elections is a testimony to how engaged people are with politics. In 1997, in a remarkable election with the highest turnout in any presidential election in Iran, the people overwhelming voted for the reformist President Mohammad Khatami. President Khatami's platform was reform at home and dialog abroad. He proposed a dialog of civilizations and stretched a hand of friendship towards the West. Under President Khatami's government Iran offered a grand bargain with the United States in 2003 including over the nuclear issue, and Iran even suspended enrichment for over two years and signed the Additional Protocol, only to be rebuffed by the Bush Administration that declared Iran a member of the Axis of Evil. It was that disastrous decision that weakened the reformists and persuaded many people that the West was not after dialog, friendship and reconciliation. It strengthened the hand of the hardliners and resulted in the election of President Mahmud Ahmadinejad.
In the recent election, once again 75 per cent of Iranians took part in the election and over half of the voters voted for a moderate and pragmatic politician, who again promised a less securitized climate at home and moderation and peaceful coexistence in foreign policy. Within the first 100 days of President Hassan Rouhani's tenure the remarkable Geneva agreement was signed, which has put drastic curbs on Iran's nuclear program for relatively modest concessions from the West. The agreement has stopped Iran enriching above five per cent, has called for the conversion of Iran's stock of uranium enriched up to 20 cent into fuel rods that cannot be converted back for any military purposes, has called for stopping Arak's heavy water reactor, etc.
That remarkable agreement has many opponents among the hardliners in Iran who have strongly criticized it and who are waiting for an excuse to pounce on it and stop the rapprochement with the West. That agreement has been reached not as a sign of weakness, but as a genuine attempt to put an end to over three decades of hostility with the West. President Ruhani's. If Congress succeeds to rebuff Iran's offer of closer ties with America once more, it will prove that the United States is not serious about a peaceful resolution of the conflict, and this will only strengthen the hands of the hardliners once more.
The sanctions are a blunt instrument and there has hardly been any example of the sanctions changing the political behavior of the target country. The aim of the sanctions should be to start negotiations and reach agreement, but if even after the start of the negotiations the sanctions continue they will completely defeat their purpose. It should be remembered that Iran has been under continuous US sanctions since the beginning of the revolution although they have been ratcheted up recently. Nevertheless, Iran has learned to cope with those sanctions and even to benefit from them by making the economy less dependent on oil revenue. Nevertheless, the Iranian oil minister declared on Friday January 10th that since the beginning of the current Iranian year Iran has earned $35 billion dollars from the sale of oil despite the sanctions, so Iran is not on her knees.
The only reason why many European countries joined the US-imposed sanctions' regime was because allegedly Iran was pursuing a nuclear weapons program. Apart from the NIE report in 2007, declaring that Iran did not have an ongoing nuclear weapons' program, the recent landmark agreement with Iran severely limiting Iran's nuclear activities has further weakened any suspicion that Iran is pursuing nuclear weapons. Only this week, a British parliamentary delegation led by the former British Foreign Secretary Jack Straw visited Iran and met with Iranian president and foreign minister. In a press conference, Jack Straw openly declared that the sanctions were wrong and have to be lifted. Many European firms are already in Iran touting for business. China has indicated that she will be buying more oil from Iran this year, and yesterday Reuters reported that Russia and Iran are close to finalizing an oil-barter deal which would see Moscow trade goods to Tehran in exchange for about 500,000 barrels of oil a day. At current prices, that much oil would be worth about $1.5 billion a month.
Therefore, may be a new resolution by the Senate calling for more sanctions can have only one effect, namely the complete opposite of what they wish to achieve. It will persuade many European countries to go it alone. So, as far as Iran is concerned, may be a new resolution for new sanctions will be the last nail in the coffin of the sanctions' regime as international confidence in the United States will be totally eroded.
Farhang Jahanpour is a former professor and dean of the Faculty of Foreign Languages at the University of Isfahan. He has also taught at Cambridge and Oxford universities and was also a senior Fulbright research scholar at Harvard.
Libya....
GNC wants new PM agreed before it will vote on Zeidan
By Ahmed Elumami.
Tripoli, 12 January 2014:
It appears that the General National Congress is not prepared to hold a vote of confidence in prime minister Ali Zeidan, unless it has already agreed on someone to replace him.
The GNC today suspended its sitting, to allow independent members and political blocs more time to discuss the no-confidence vote.
"No solutions have been reached yet" independent congressman, Ali Refai Zubi, told the Libya Herald." Zubi emphasised what appears to be the widely-held view that if a no-confidence voted succeeded, a new premier should already have been agreed.
"It is important to replace Zeidan at the same time as a vote of no-confidence, to ensure that the country is not put into a political vacuum," he said, adding that the GNC had scheduled sittings on Tuesday and Wednesday to make up for the loss of today's proceedings.
Libyan cabinet minister shot dead in hometown
Published time: January 12, 2014 09:50
Libya's deputy industry minister has been killed while visiting his hometown of Sirte, situated to the east of the capital, Tripoli. It's the first killing of a member of Libya's transitional government.
"They opened fire from another car while he was driving, he was shot multiple times," an official told Reuters on conditions of anonymity. "Later, they found explosives attached to his car. The theory is, the bomb failed, so they shot him instead."
"Hassan Al-Droui was killed by unknown attackers overnight, during a visit to his native city of Sirte," a security official also told the AFP news agency.
Al-Droui was an ex-member of the National Transitional Council, the political arm of the 2011 uprising.
The location of his assassination, the town of Sirte, was where the final battle in Libya's civil war panned out. In the fighting, the former country's leader, Muammar Gaddafi, was captured and killed.
Since then, Libya has experienced a harsh situation in its ongoing lawlessness.
The same day as Minister Hassan Al-Droui was killed, at least 15 died in clashes between rival tribesmen in the country's south, in the city of Sabha. This violence marks the deadliest point since the tribes agreed on a ceasefire about two years ago.
And it hasn't been a long time since the last major surge of violence in the war-torn country.
In November, clashes between the Libyan army and Islamist militia
killed
up to fourteen people and injured dozens in the eastern city of Benghazi, said the Libyan Ministry of Health. The country's armed forces have been fighting to control the influence of Ansar al-Sharia, a hardline Islamist group, which the US designated a terrorist organization last week.
Throughout the year, insurgents and various militia groups also targeted ministries in Tripoli, and even besieged the Foreign Ministry and the Justice Ministry back in May, challenging the government and demanding the resignations of Gaddafi loyalists.
Former southern security head assassinated in Tripoli
By Ashraf Abdul-Wahab.
Tripoli, 11 January 2014:
A former security chief for the Wadi Shati area near Sebha was assassinated in Tripoli yesterday.
Mehdi Bin-Nasr Al-Maghrahi, the former head of the Supreme Security Committee (SSC) for Wadi Shati, was shot by unknown gunmen on Tripoli's airport road. He had just left a mosque after Friday prayers.
Investigations into the attack are underway.
Violence continues in Benghazi
By Noora Ibrahim.
Benghazi, 11 January 2014:
Violence in Benghazi has continued with the probable murder of an army colonel in Al-Guarsha yesterday and the attempted assassination of a police officer on Thursday.
Colonel Abbdel Hamid Al-Feyssi was found dead in his home on the outskirts of Benghazi in the Al-Guarsha suburb yesterday. While the shot which killed him was fired from his own gun, reports of signs of a struggle at the scene indicate that Feyssi was murdered. Investigations into the death are ongoing.
Khaled Haroon, a criminal investigator working out of Sabri Police Station, is currently recovering from an assassination attempt in Al-Jala hospital where he is in critical condition. Unidentified gunmen shot Haroon while he was driving with a friend near Sidi Abed Cemetery. His friend escaped unscathed.
Ben-Menashe expected Jadhran to deny his lobbying deal
By Ahmed Elumami and Nigel Ash
Tripoli and London, 10 January 2014:
Ari Ben-Menashe, the Canadian-Israeli lobbyist who insists he was hired by the Political Bureau of Cyrenaica, has said that he fully expected that Jadhran would deny the relationship, as soon as US government filings became public.
"Once he found himself in the heat, he didn't know what to do," Ben-Menashe told the Libya Herald, " Our advice is always to tell the truth".
In two seemingly remarkably frank interviews, Ben-Menashe said that an initial approach by Cyrenaican federalists had come to nothing, but then he had then agreed to meet Usama Buera in Morocco in November last year. Buera is the son of
Abubaker Buera
, president of the federalist National Union Party.
"I suggested that we met again in Cairo. That meeting didn't happen. So I went to Benghazi and spent two days with Jadhran at the beginning of December."
It was on 5 December that the first agreement of two agreements was signed on behalf of the "Cyrenaica government" by Abdul Hamid El Kezza, Ben-Menashe said. He added that the fee for a one-year engagement was $400,000, because his firm, Dickens & Madson, was limited to mounting lobbying campaigns in Moscow and Washington.
However, by 17 December when a second agreement was signed, this time allegedly with Osama Buera, the consideration had risen to $2 million because the plan, said Ben-Menashe, was to launch a worldwide lobbying effort.
With both agreements, the fee was to be paid in advance upon signature. This, Ben-Menashe told this newspaper, did not happen.
"Money ? They have never paid us. They said they had no money. They tried to get someone to pay for them, but it didn't work. The deal was not looking good for us. But we thought that we could work something out". He said that he expected that his firm would be paid at a later date and mentioned the possibility of outside financial support.
Ben-Menashe not only took the view that he is still working for Jadhran, but he believed that people outside Libya are listening to the federalist argument. Moreover, on balance he thought that the publicity that has followed news of his relationship with Jadhran is a good thing. Though his engagement had only just started and Christmas had intervened in both North America and Europe, he insisted that he was already "making progress".
The proposition, he explained, is that Cyrenaica and Fezzan should have autonomy within a federal Libya with the central government in Tripoli. He added of Jadhran: "Publicly he says he wants full autonomy, but privately Jadhran says he will settle for less. This is what we can sell to the international community, which means the Russians and the Americans".
Ben-Menashe said that within the Political Bureau of Cyrenaica, "There are people that don't believe in the same things that we do. There was a difference of opinion about the approach that has to be taken". Ben-Menashe has deplored attempts by Jadhran to sell oil independently of the National Oil Corporation.
Despite the denials, the lobbyists insists that he is in contact with Jadhran's people, talking to them every day and on Wednesday having three separate calls.
"I knew that they are going to deny that they have anything to do with us", he said. "I did say to Jadhran that it could be a problem, the fact that I'm Jewish. I even gave him a copy of my book*".
Jadhran denies deal with Israeli lobbyist and seeking recognition of a breakaway state
By Ashraf Abdul Wahab.
Tripoli, 11 January 2014:
Cyrenaican break-away leader Ibrahim Jadhran today denied that his Political Bureau of Cyrenaica had ever signed a $2-million contract with an Israeli lobbyist. He also said that Cyrenaica was not seeking international recognition and warned that Libyans had to stand together against the Muslim Brotherhood.
In a broadcast speech he said that there had been no $2-million agreement with
Ari Ben-Menashe's consultancy
, Dickens & Madson (Canada) Inc. Nor, he said, did he want to lobby internationally for an independent Cyrenaica. Instead he said he wanted a federal Libya and said that representatives from "the territory of Fezzan" would shortly be going to meet him in Ajdabiya.
He warned that the Muslim Brotherhood was being funded by stolen oil revenues. Oil, he said, would not be exported unless a committee was established made up of the three regions, which would oversee its sale.